I was going away for a few days so I made these heart treat bags for the kids before I left. They would make fun classmate, friend, or cousin valentine treats also. I bought the heart doilies at Dollar Tree.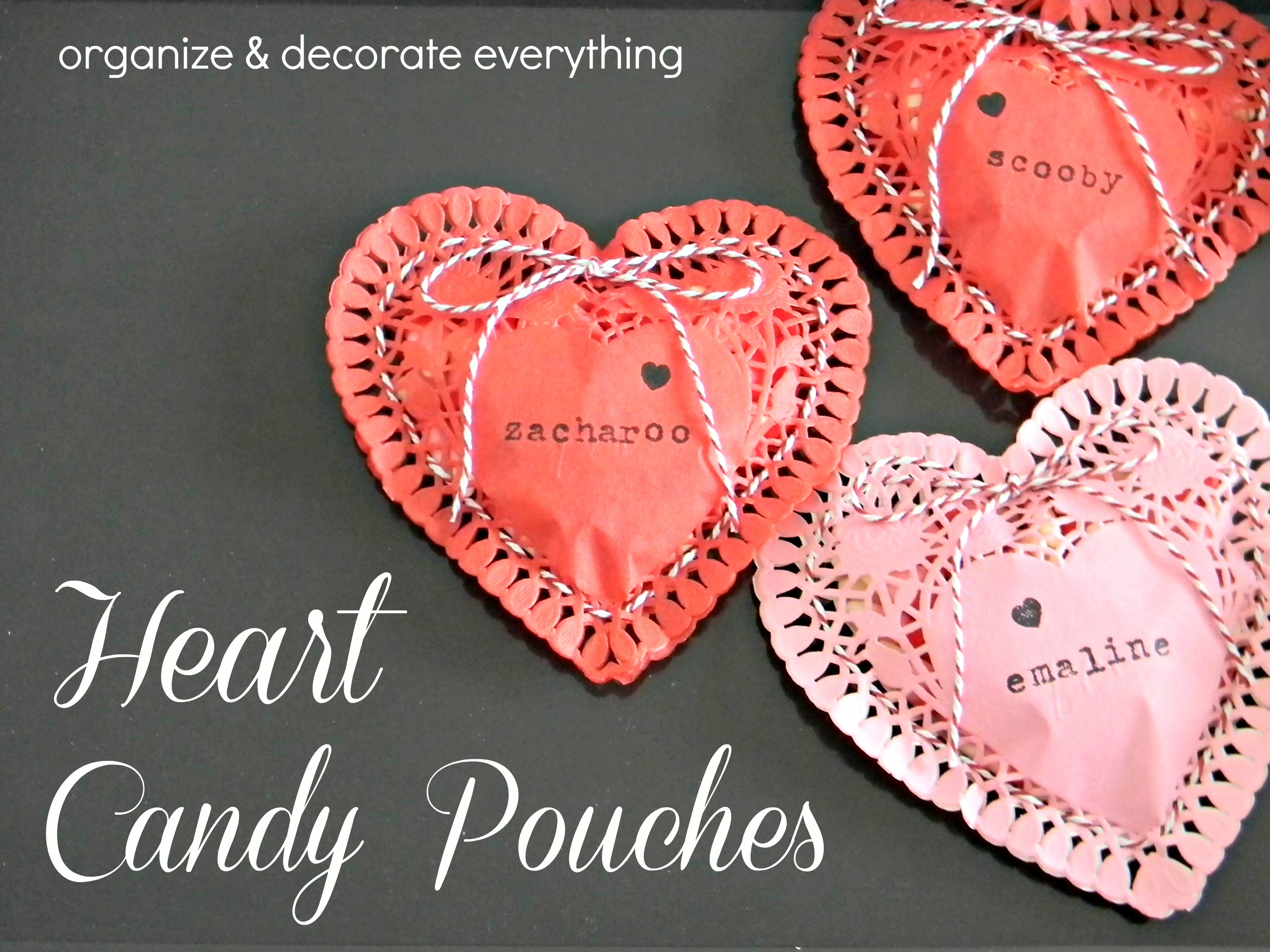 I started by stamping their nicknames on one of the doily hearts. You'll need 2 for each pouch.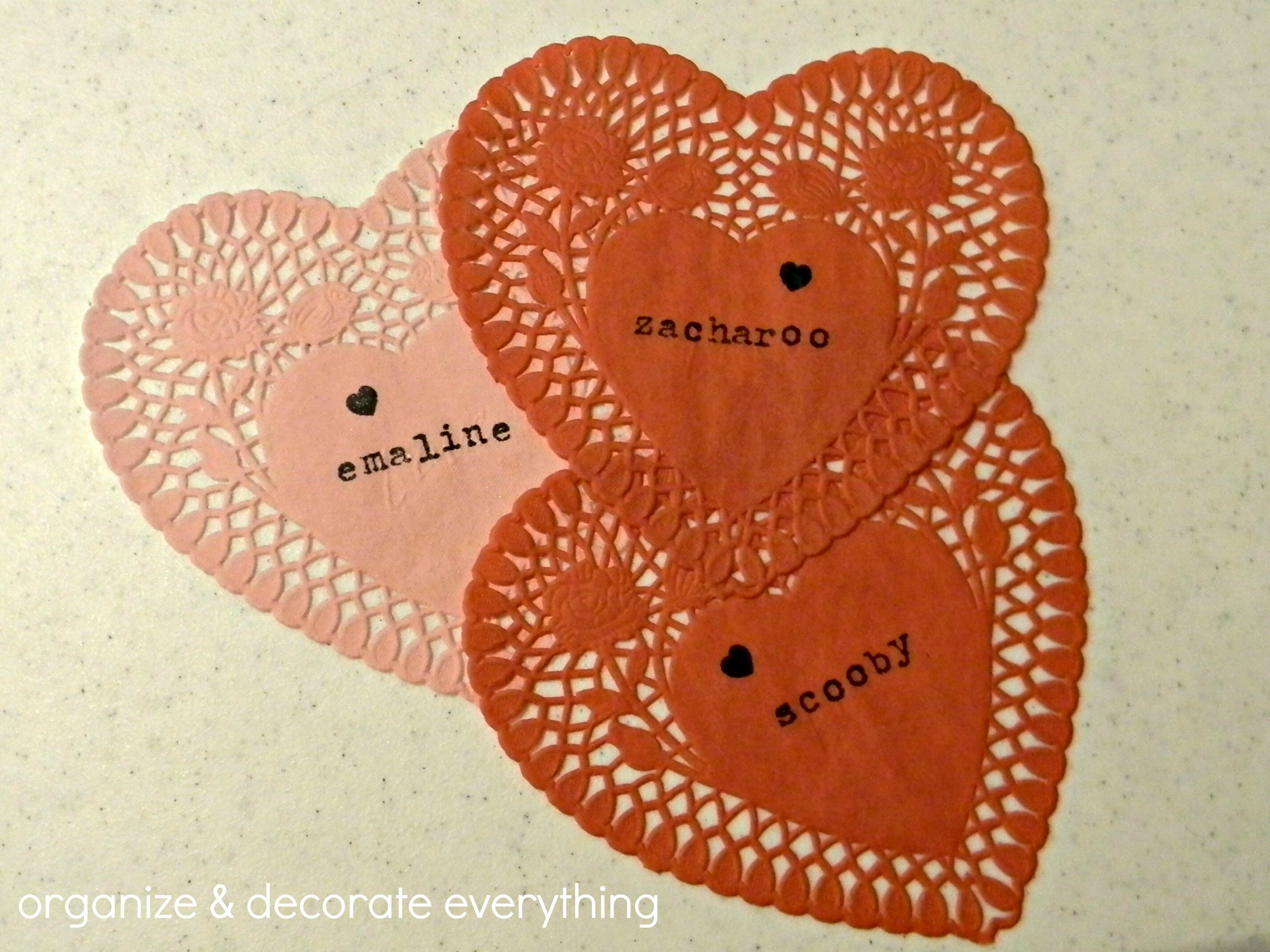 Place the hearts back to back and cut a piece of twine long enough to go around the heart and also be able to tie a bow. Start by stitching 3/4 of the way around the heart leaving about 6″ of the twine at the top.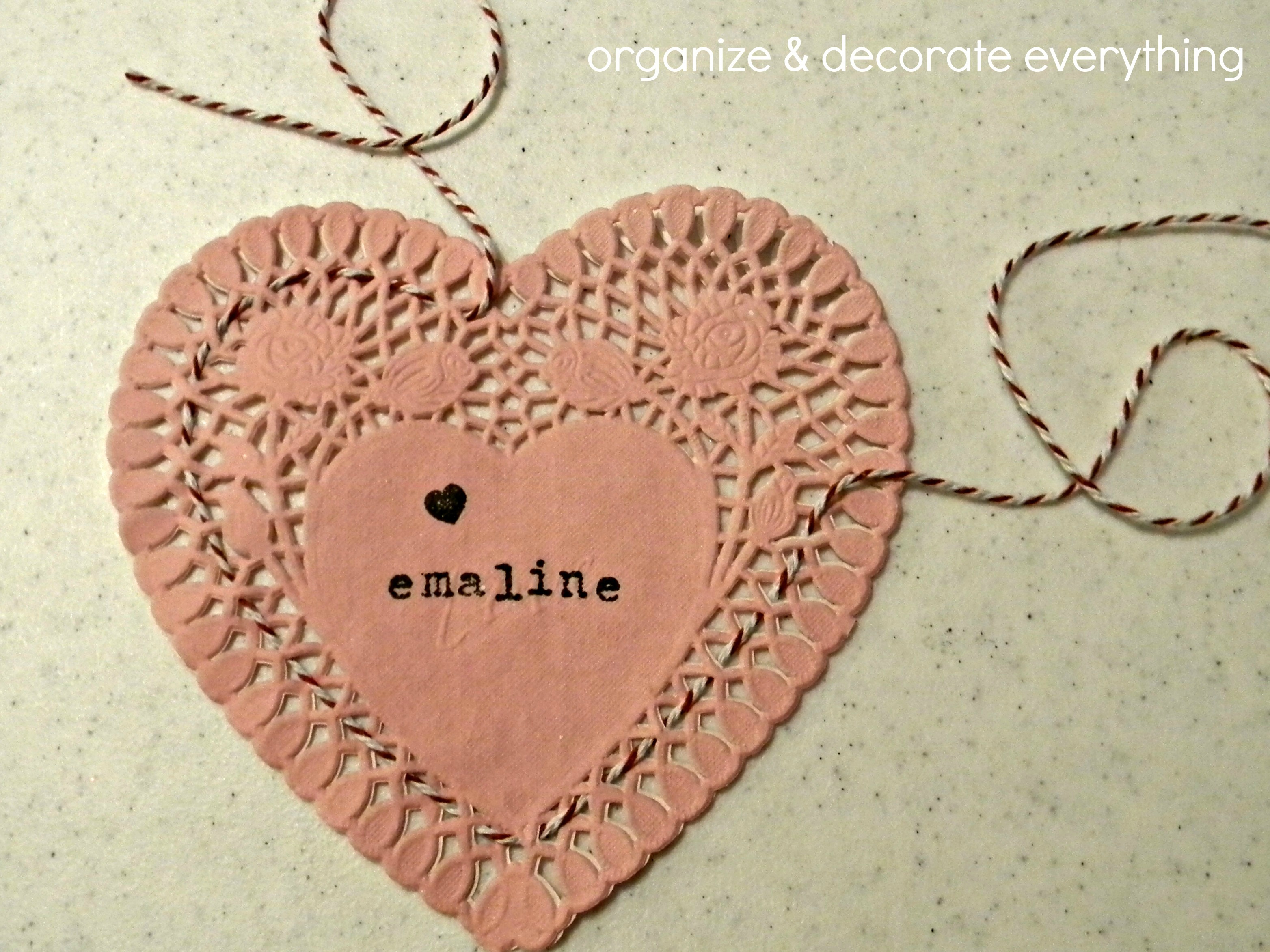 Add candy (I used red and pink candy corn) to the pouch and finish stitching the rest of the way around the hearts.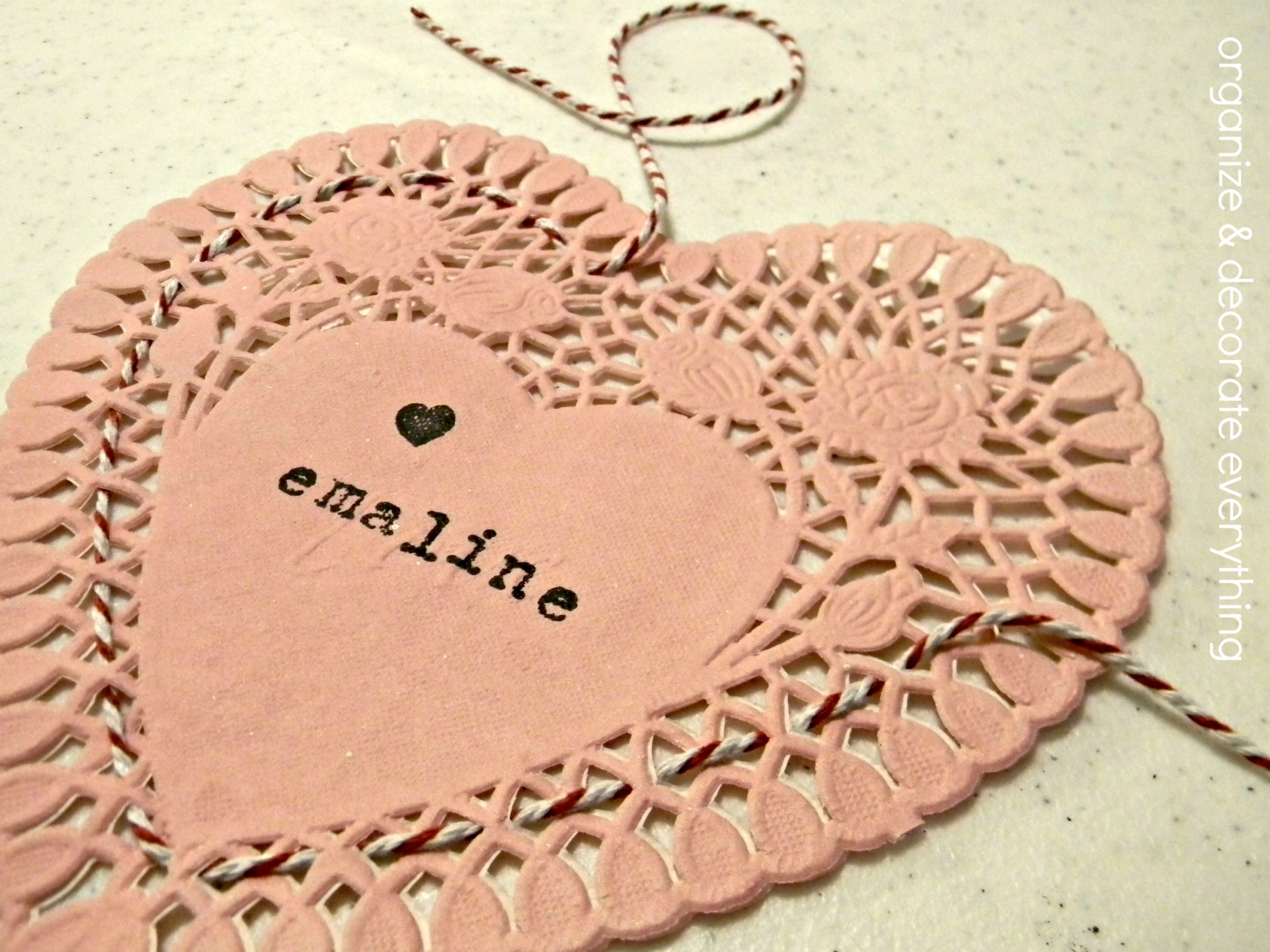 Finish off the pouches by tying a bow at the top. They would also make great party favors or place cards for a Valentine's Day dinner.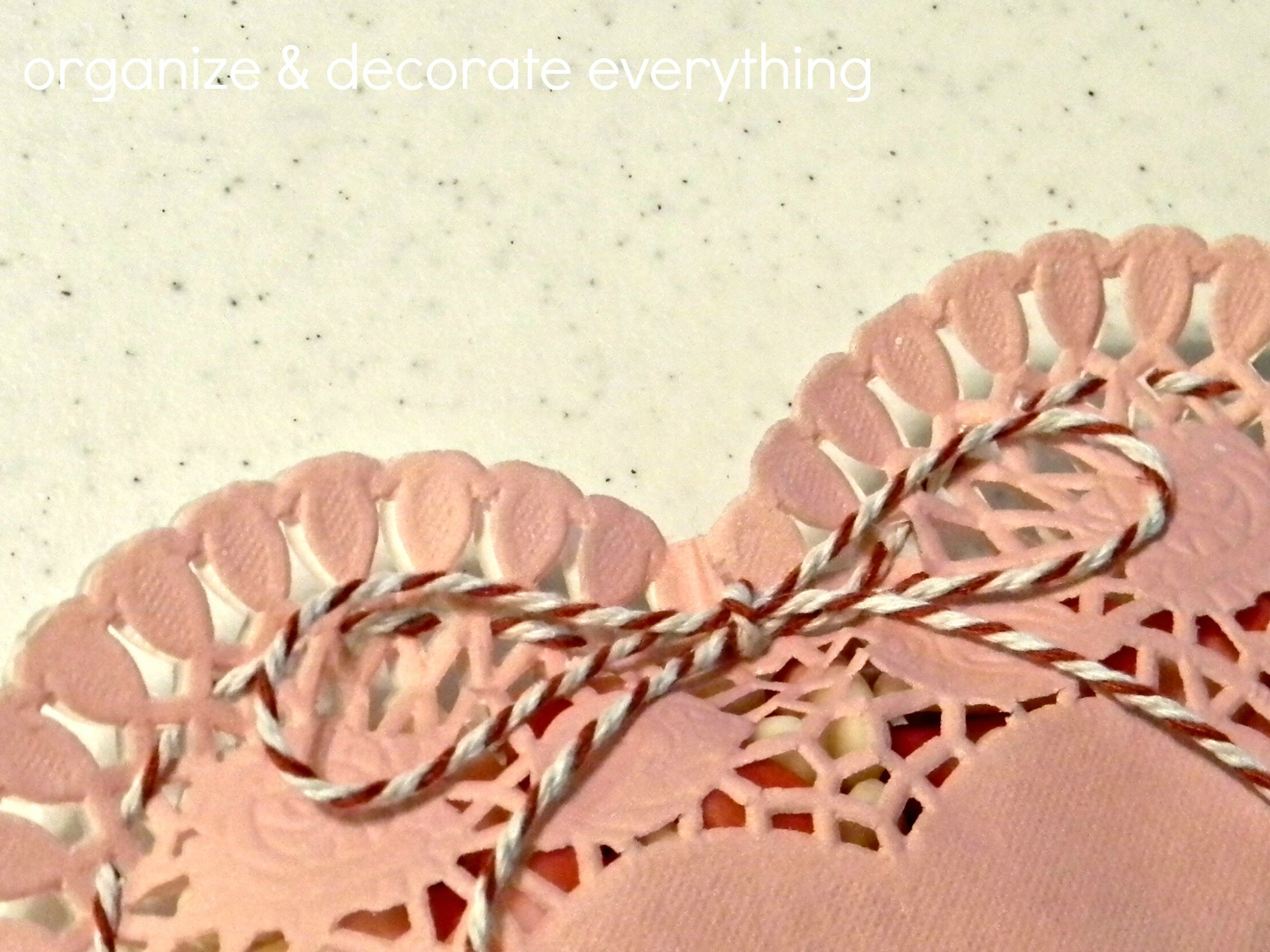 Will you be making sweet little gifts for Valentine's Day?