We celebrate Chinese New Year in our family. My youngest is in the Chinese Immersion Program at school so it's been fun to learn the traditions and celebrate them in our own home. Of course, we don't go all out but we like to make crafts, decorate, have a dinner and talk about some of the New Year traditions.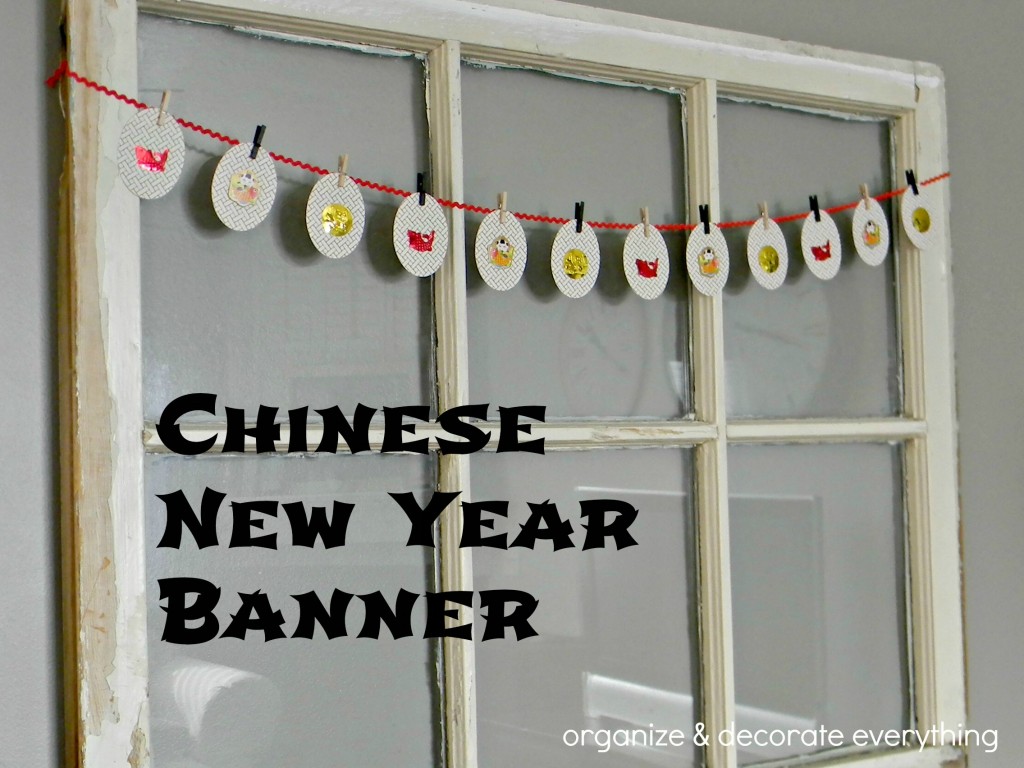 I cut out some tags using my Cricut. I love this lattice patterned paper.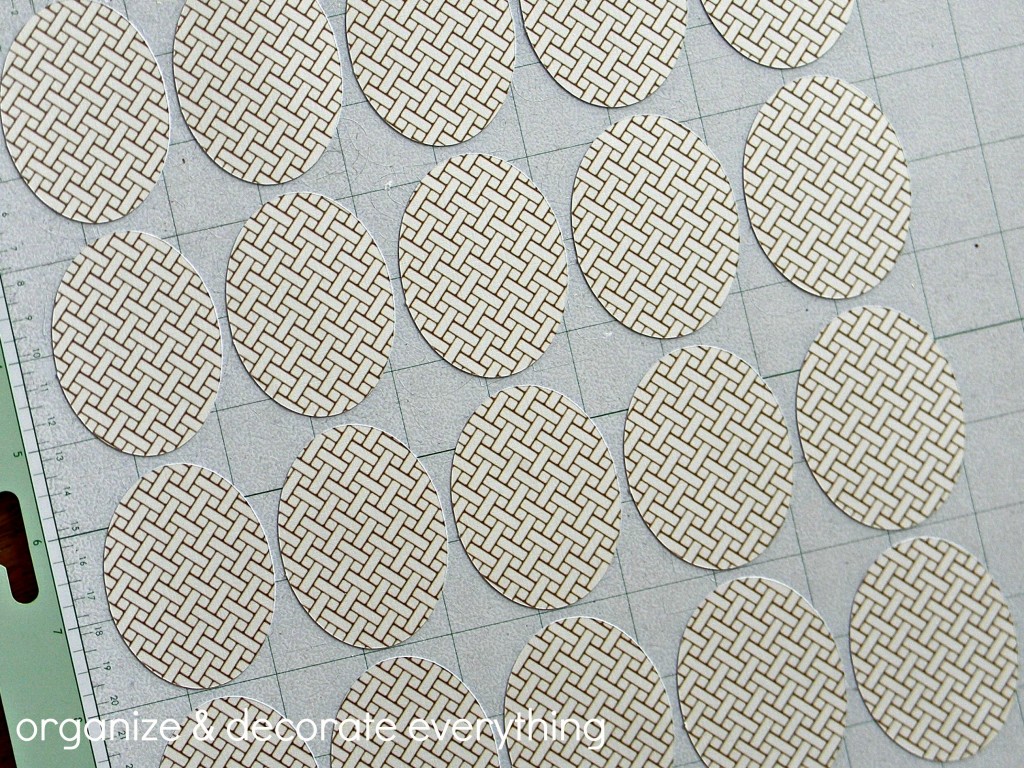 Then I stuck the confetti pieces on the tags using glue dots. Glue dots work best because of the material the confetti is made of.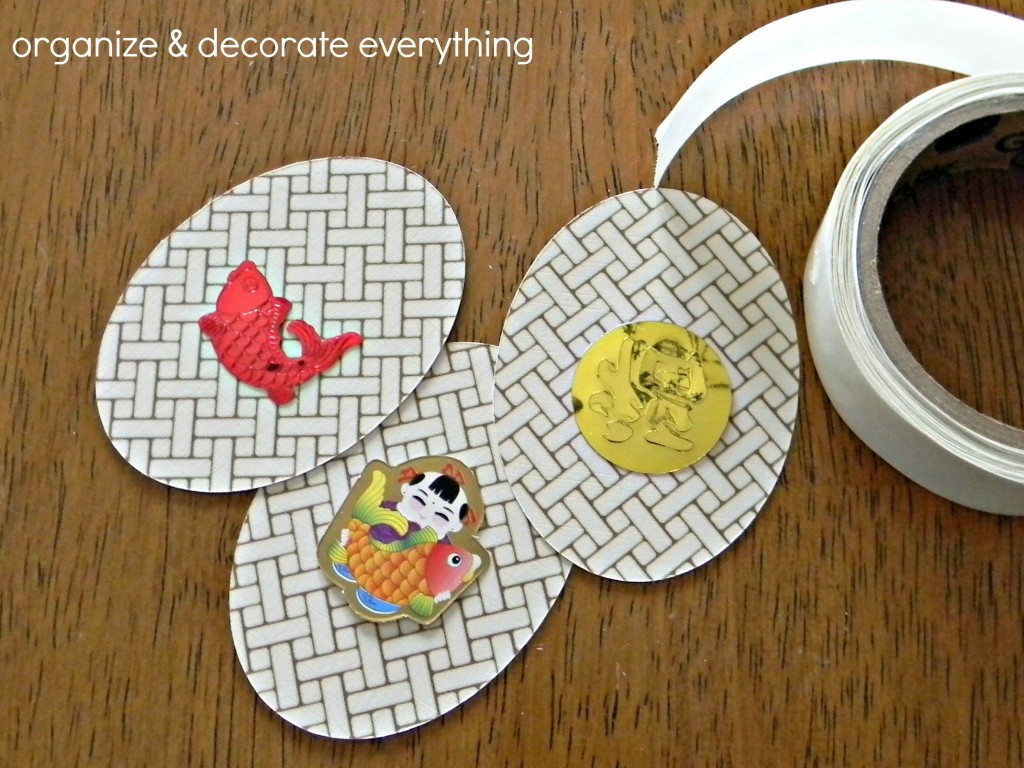 Ammon likes to tell us stories of Chinese traditions. This is told by Ammon: Chinese New Year celebrations started when a monster would come to a village on the first day of the new year to eat the animals and even some of the people. Villagers would leave food out for the monster so it wouldn't eat them. One year he was scared of a child wearing red so from then on the villagers would hang red lanterns and red scrolls from their homes. They would light firecrackers to scare the monster away. The monster stopped coming to the village.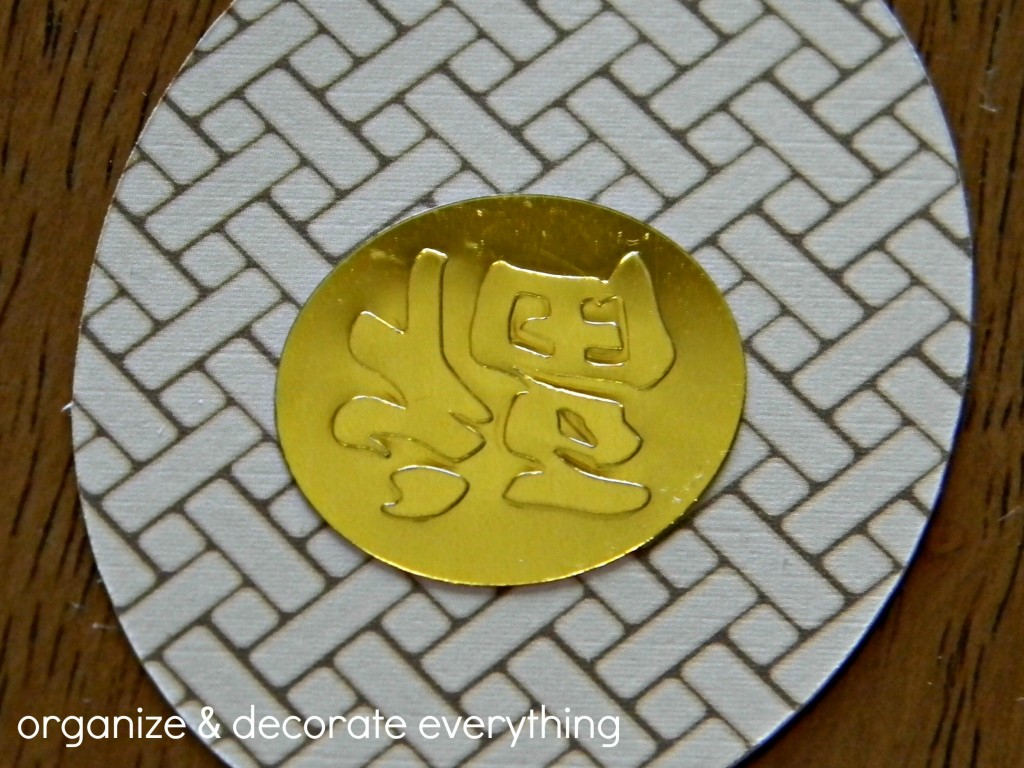 Ammon says that on New Year's Day the symbol for good fortune is turned upside down so it means the arrival of good fortune for the year. It is turned right side up for the rest of the year. I hung the symbols from small clothespins to make the banner.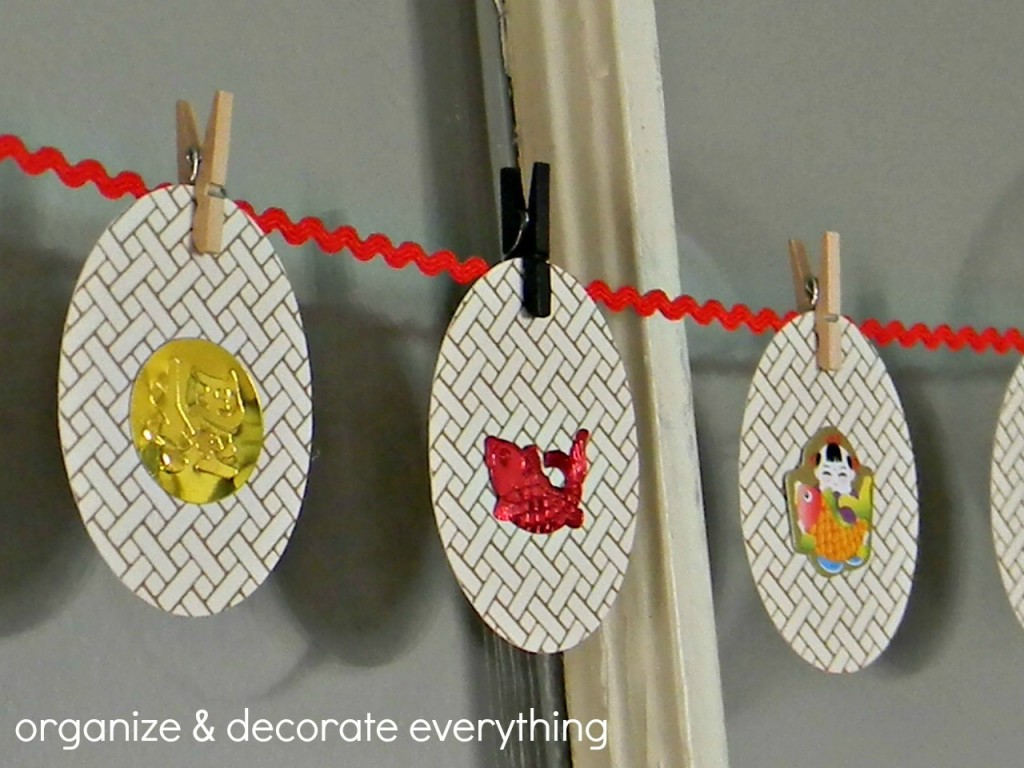 Red is the color of the Chinese New Year. It is the emblem of joy. The Chinese sound of the word for red is hong which also means prosperous.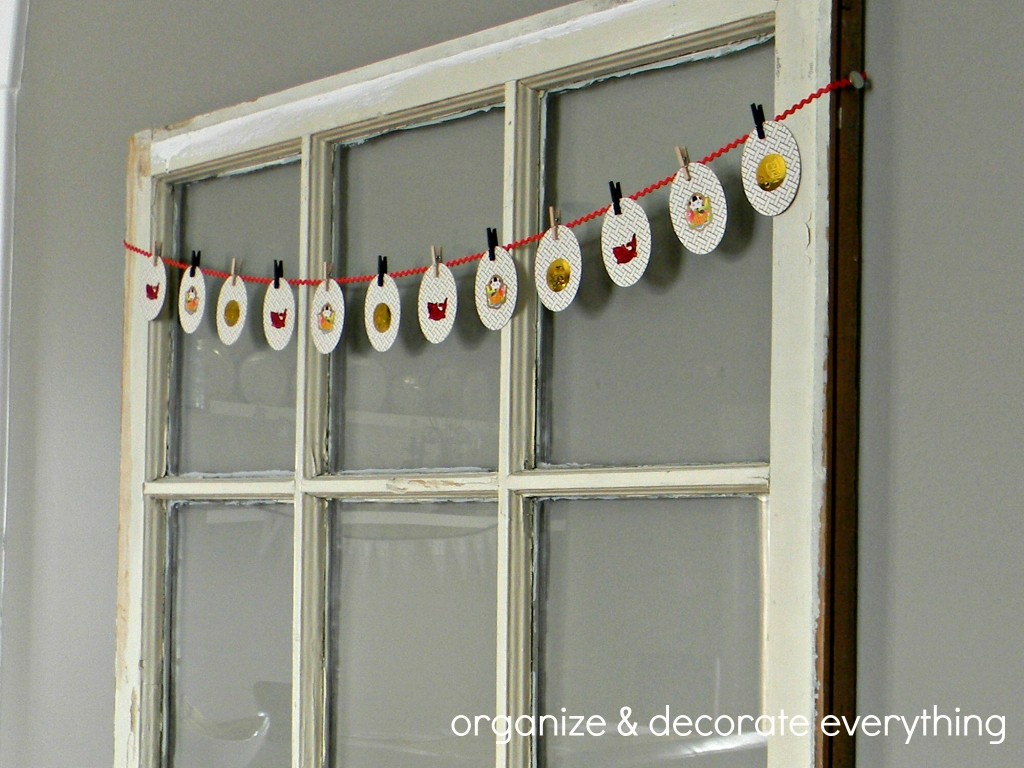 This year is the year of the snake. We haven't made any snake projects yet but hopefully we'll get some made.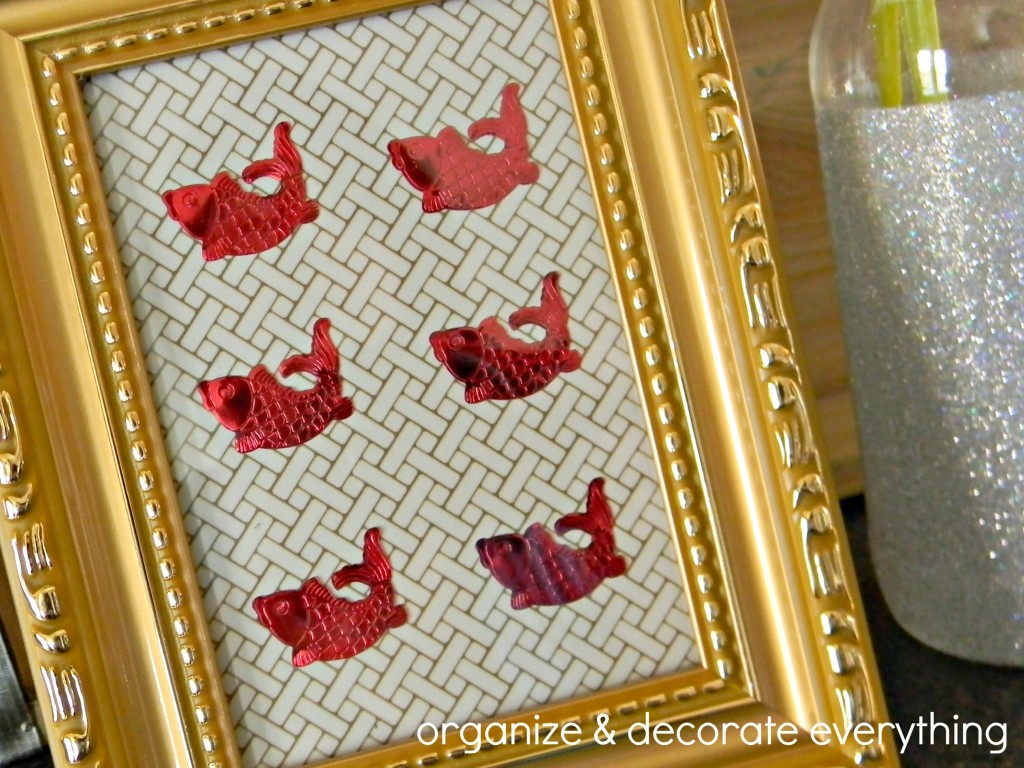 Can I just say it makes it so much easier to decorate for Valentine's Day and Chinese New Year at the same time when the colors coordinate. We're making more decorations for both holidays this week.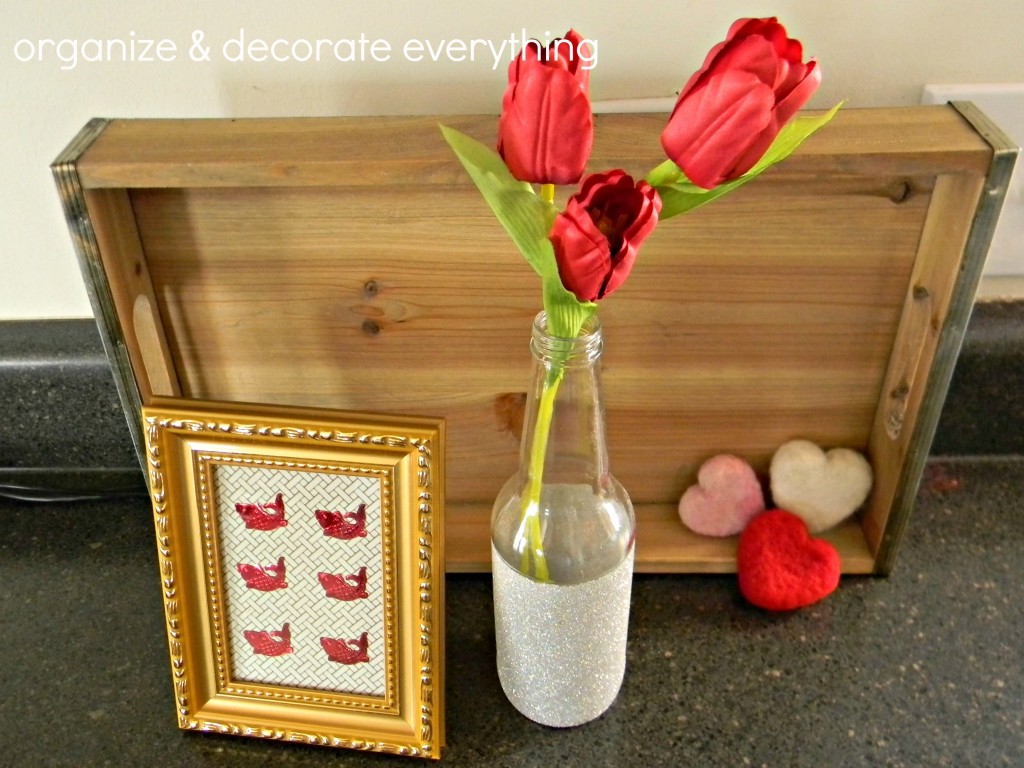 How do you celebrate this time of year?