I've been wanting a place where we can write messages to each other and since we use the mudroom/garage door 95% of the time it seemed to be the perfect place.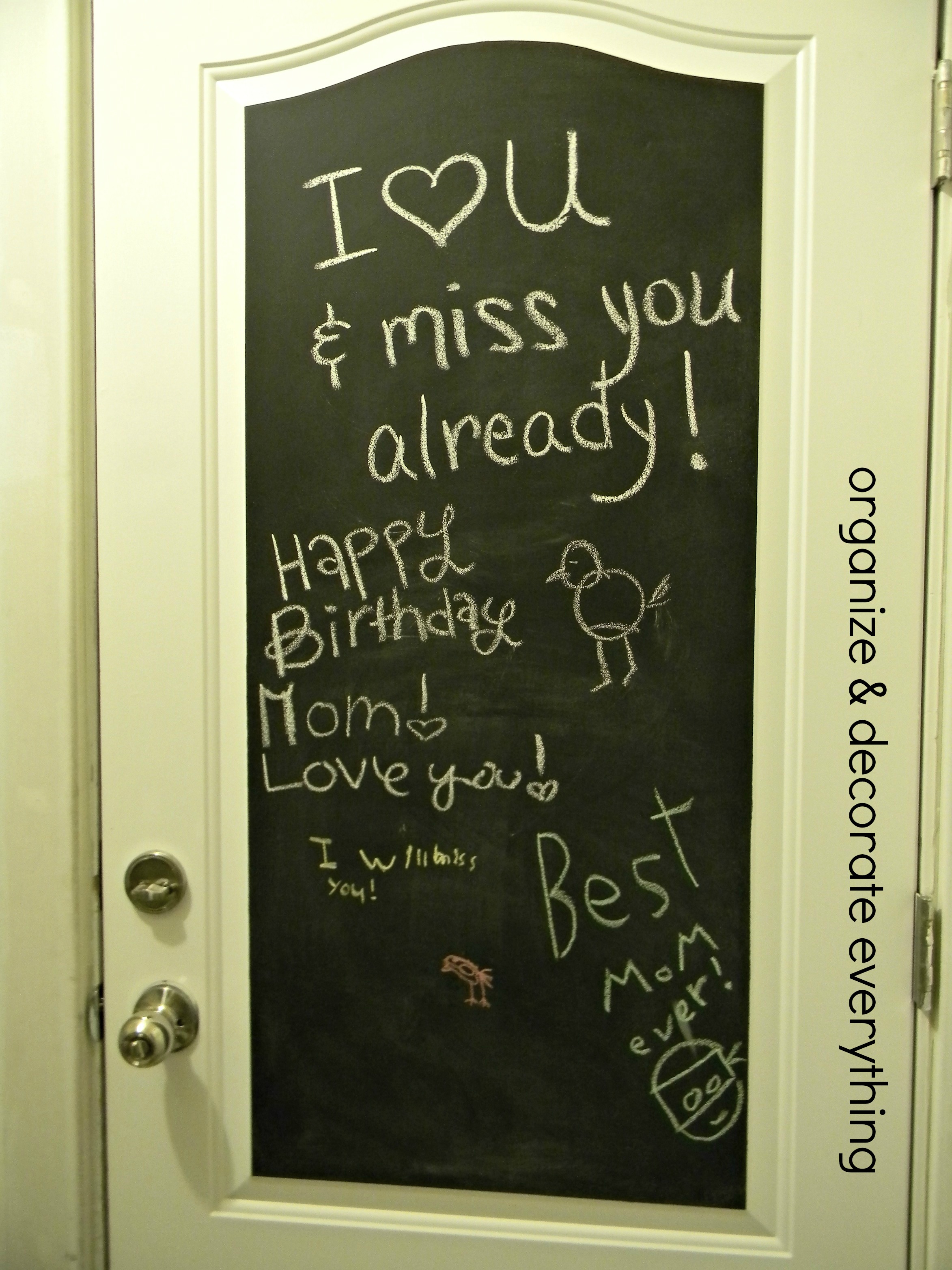 Nope, the mudroom is still not completely finished but when it is you will be the first to know. The door on the left is to a new storage area and the door on the right leads to the garage. It's an outside metal door so I can also attach things to the door with magnets.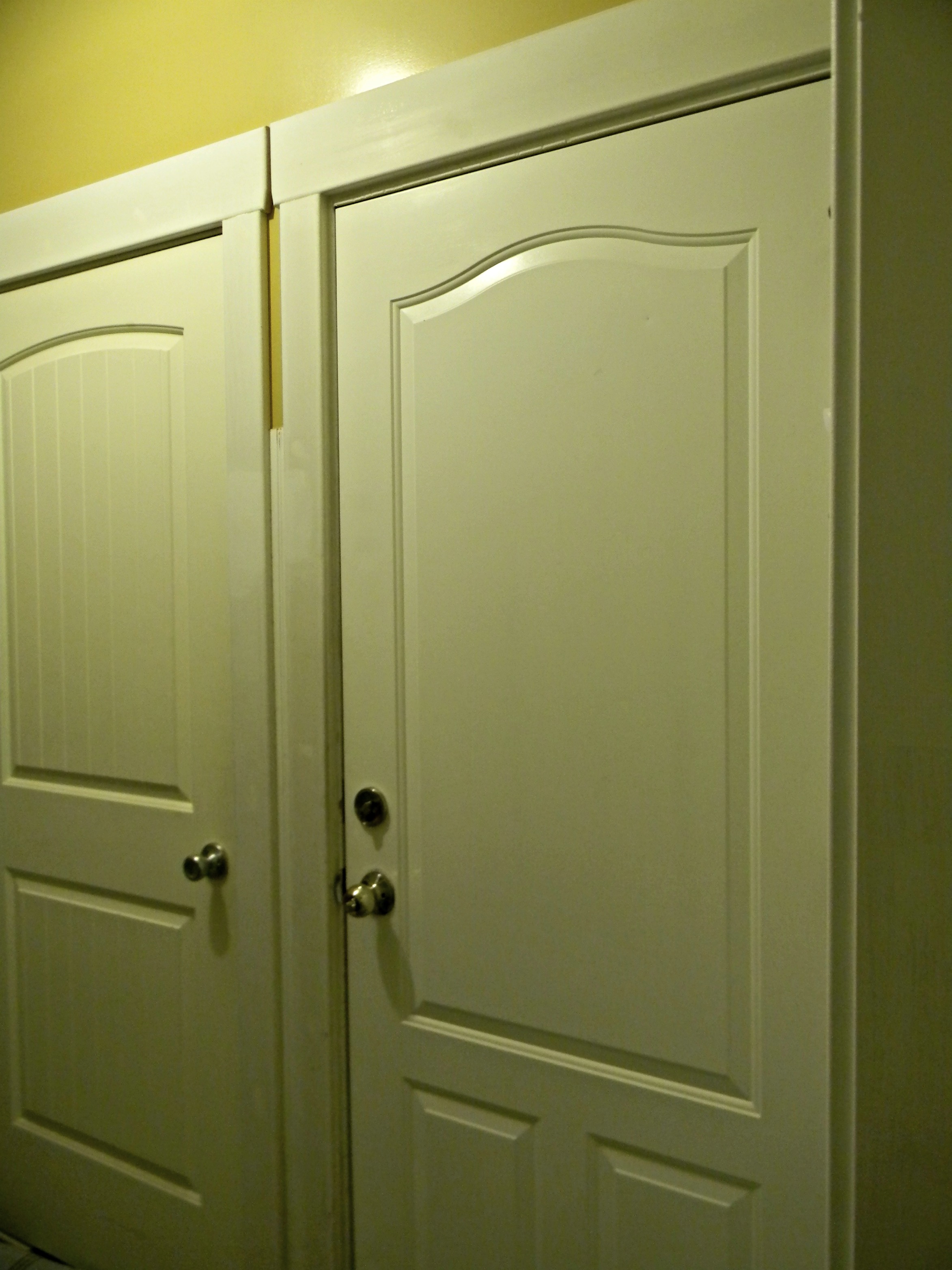 My first thought was to paint the whole door but I loved the inset area so I decided to just paint it and have it look like a frame. I used frog tape to tape off the inset area. It worked so well keeping the paint in the area it belonged.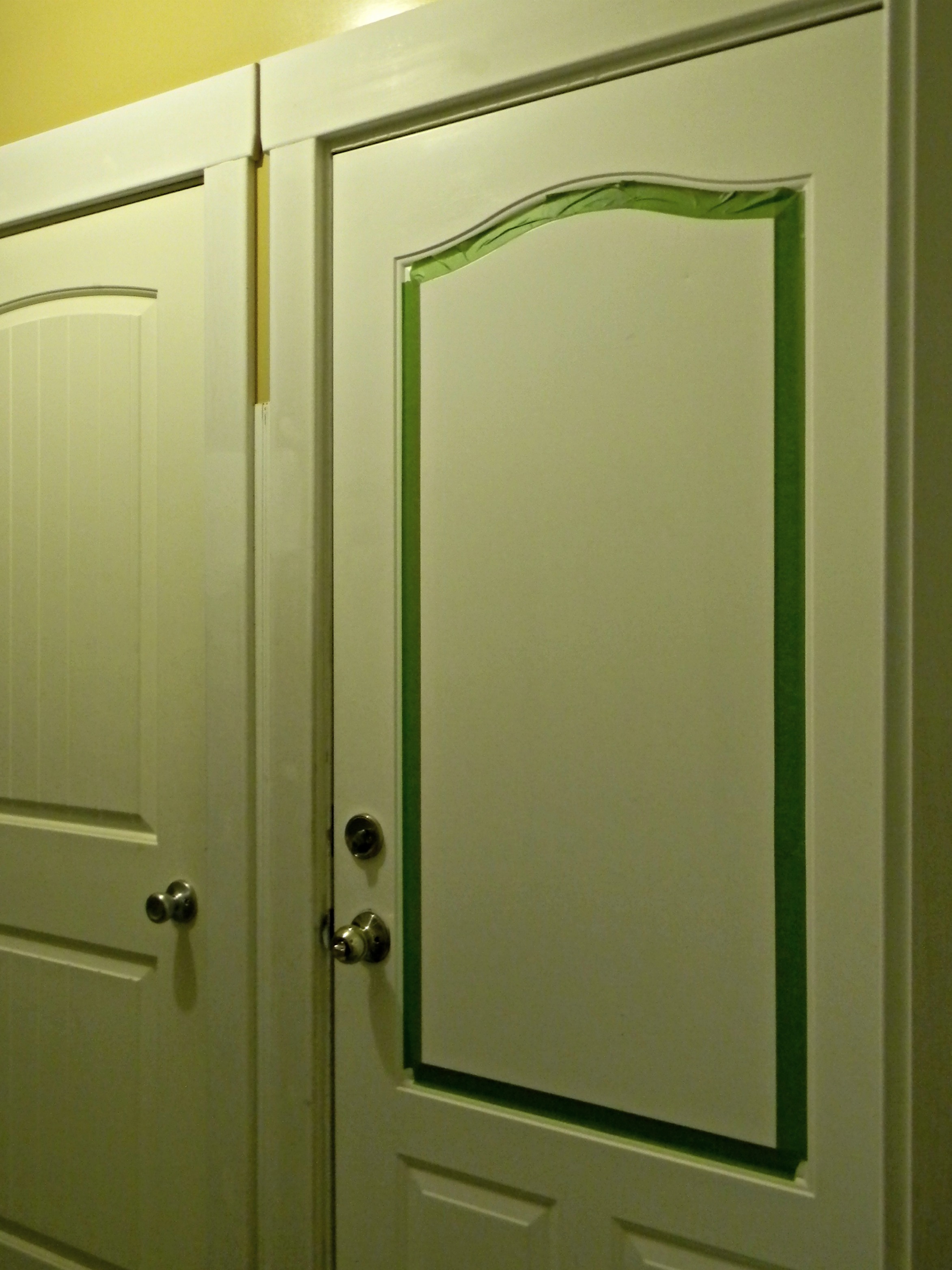 I used Rust-oleum chalkboard paint and a high density foam roller to apply it. The high density foam roller will work the best so there's no need to try anything else. I promise!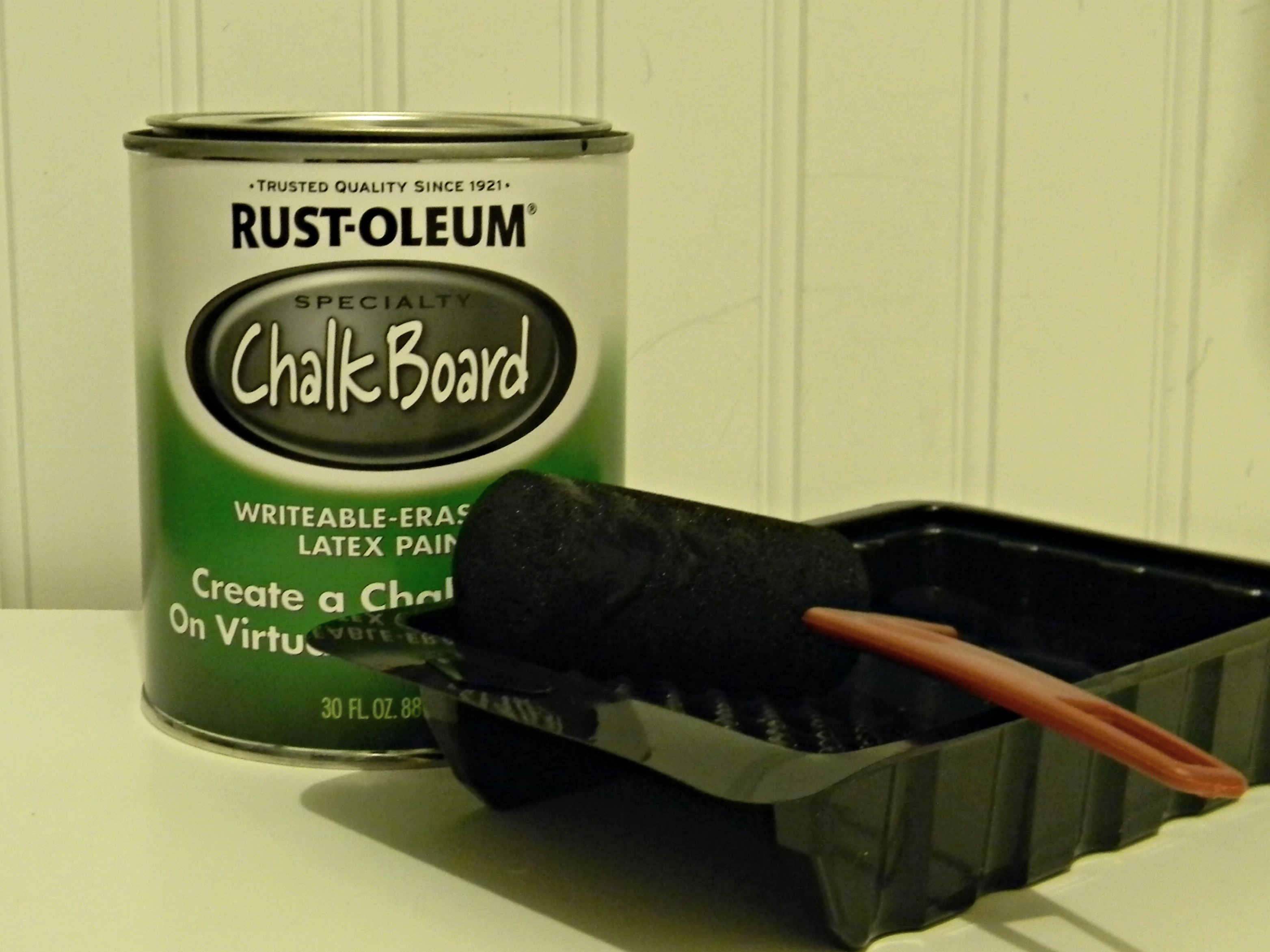 This is the door after the first coat. I did 2 coats and it is fully covered, but if I had more time I probably would have done 3 coats just to be safe. Wait 4 hours between each coat.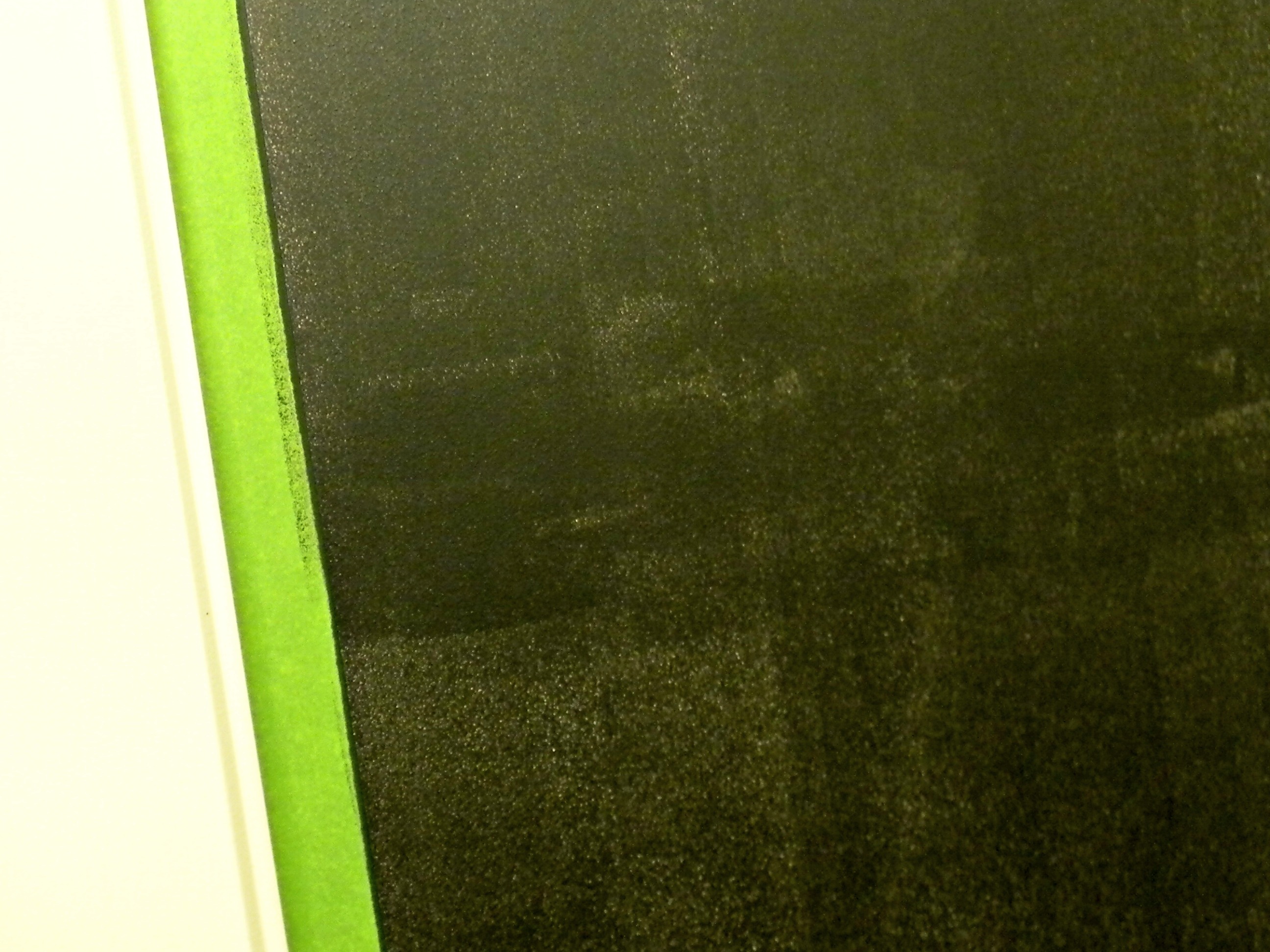 And here it is after 2 coats and the tape removed. Now comes the hard part. You have to wait 3 whole days before you can condition it. That was such torture for me! I am so impatient!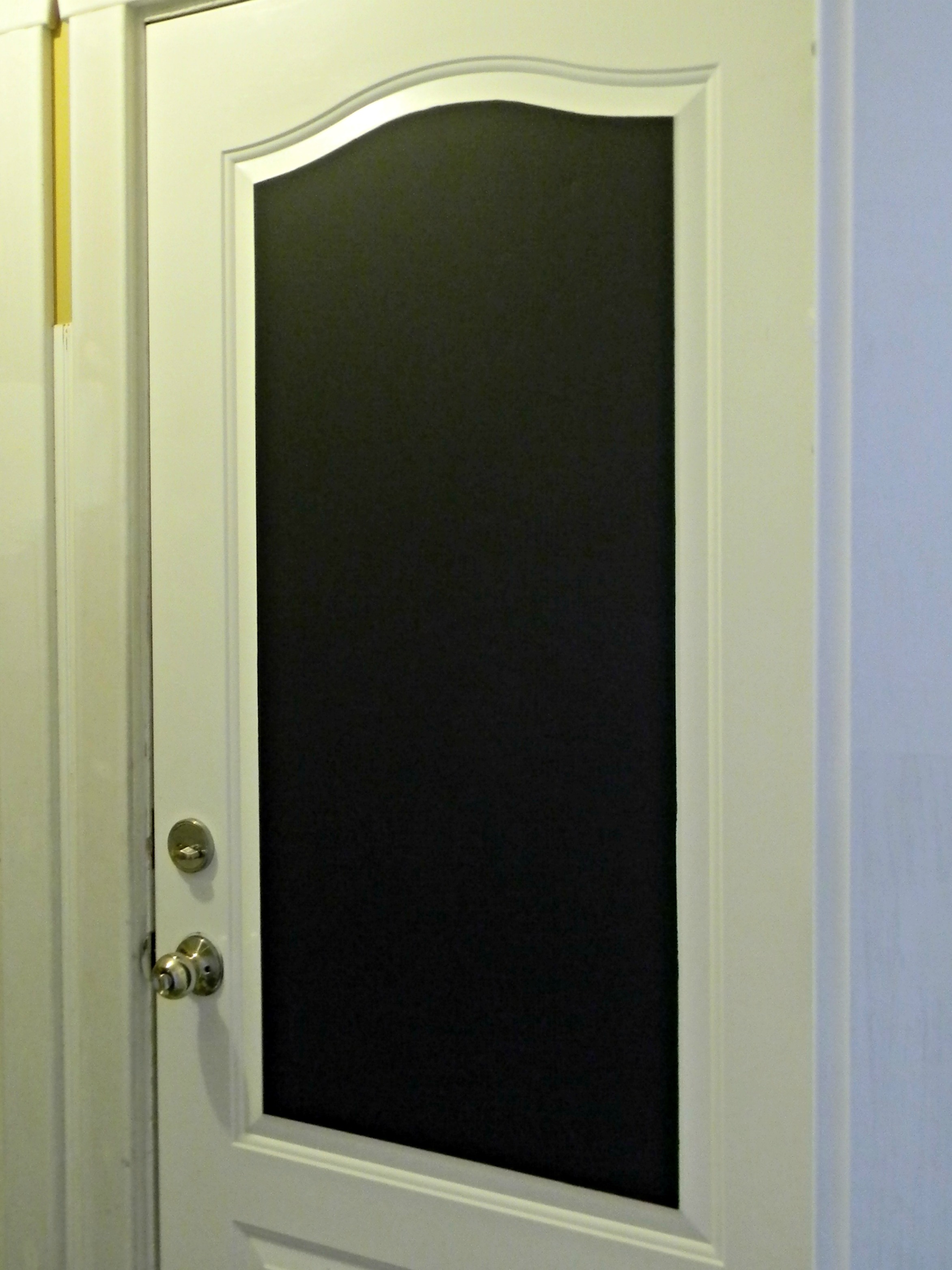 To condition the chalkboard you simply turn the chalk on it's side and rub over the entire surface. Then just wipe clean and you're ready to write on it. A damp cloth works best to wipe it clean.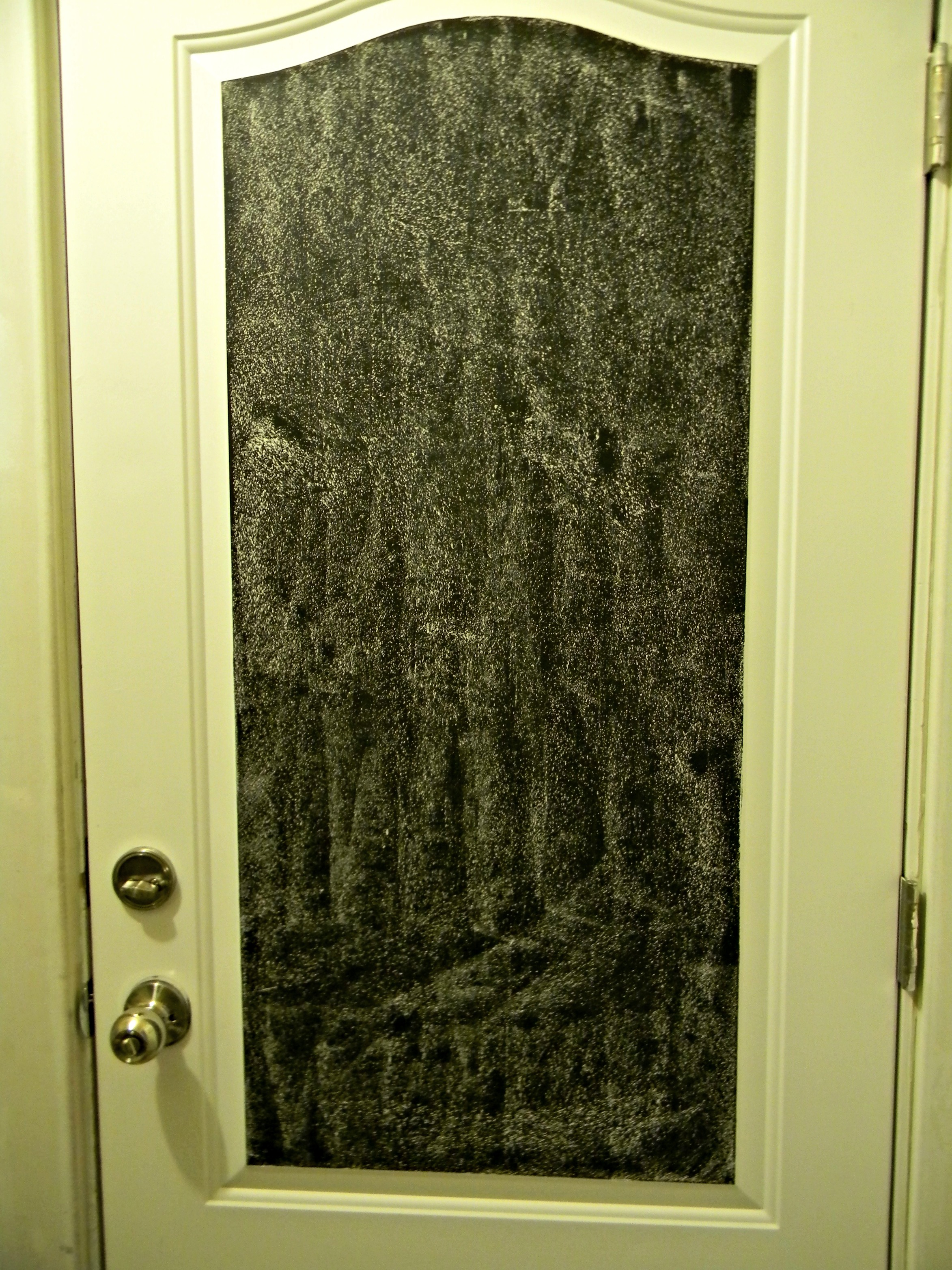 Since I was leaving on a trip that day I wrote a message to my kids. And since it was my birthday my kids wrote sweet little messages to me. I'm excited to use this board for little messages to the kids, holiday quotes, or the kids sweet drawings. I have an idea for chalk storage I'll share with you later this week.