I love decorating for Halloween. I think it's the colors.
I love any holiday where one of the main colors is black.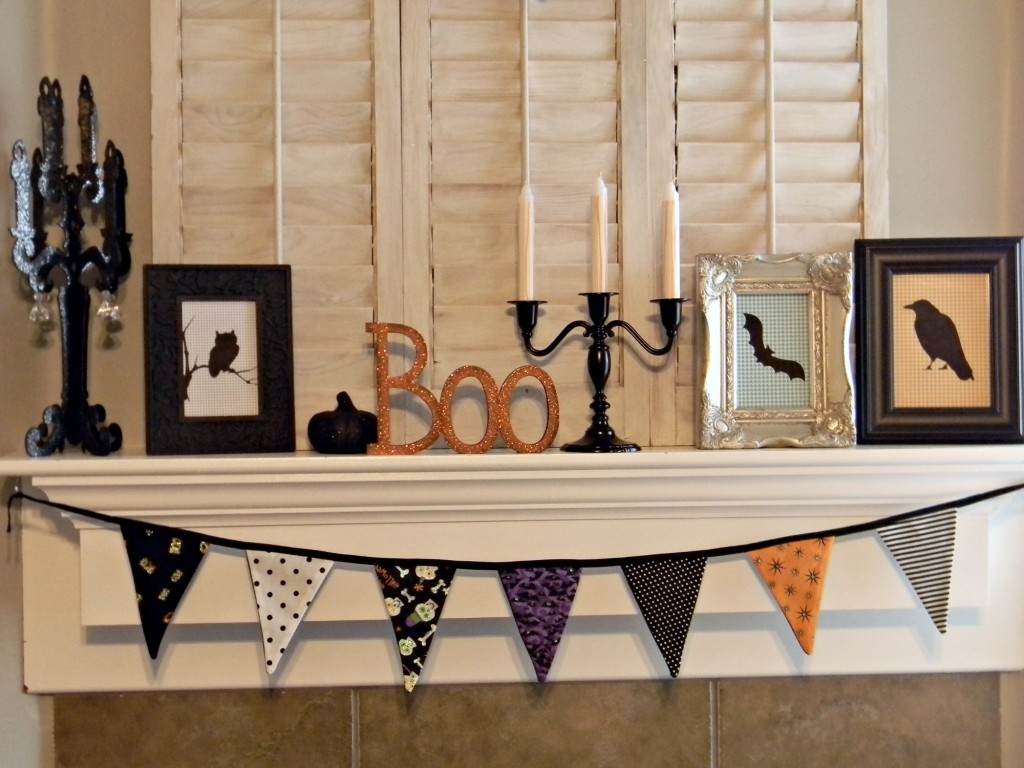 And since I like to switch things up every year I decided to go less scary and more colorful this year.
Last year was skulls, glitter, bats, and black and white. This year is more friendly, less eerie.
But there might still be a touch of eerie. That's what Halloween is about, right?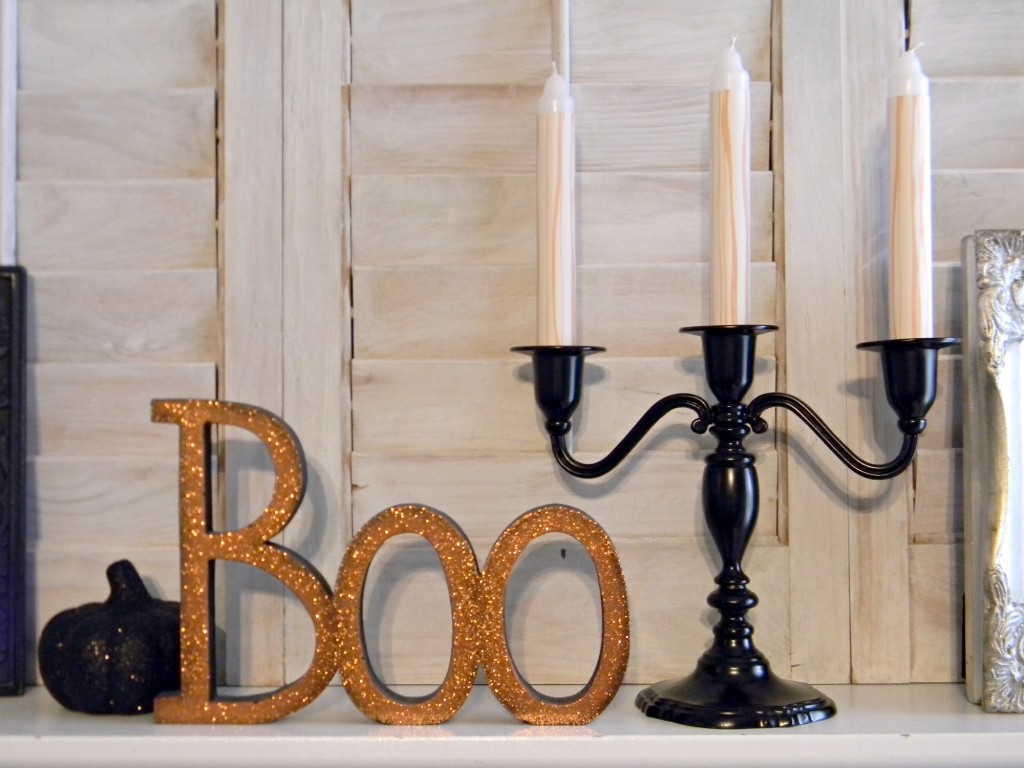 I already had everything on hand for the mantel.
I bought the candelabra at a thrift store a few years ago and painted it black.
I didn't like the way the plain white candles looked so I wrapped them in scrapbook paper.
I love this paper by Fancy Pants Designs.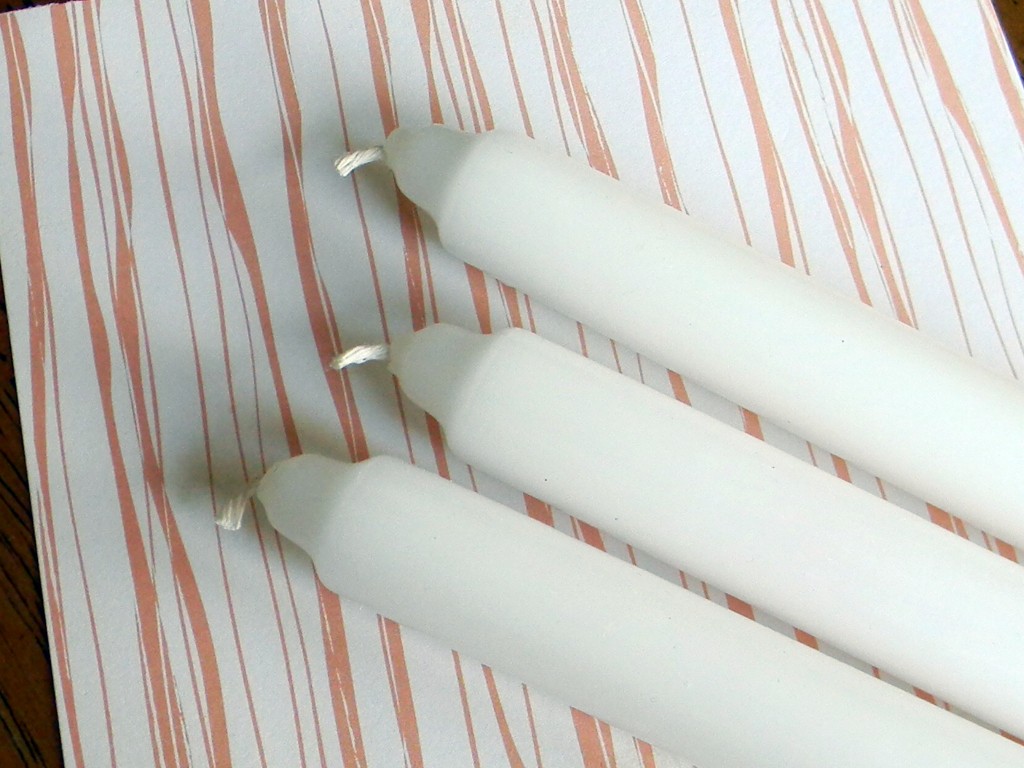 I don't remember where I bought everything since I've had most of it for so long.
But just by changing the ribbon on a wreath you can change the whole look.
Then I added one of my dollar store crows to the center of the wreath.
I had about 4 of these crows from last year but bought about 10 more this year.
I can't wait to show you what I'm going to do with all of them.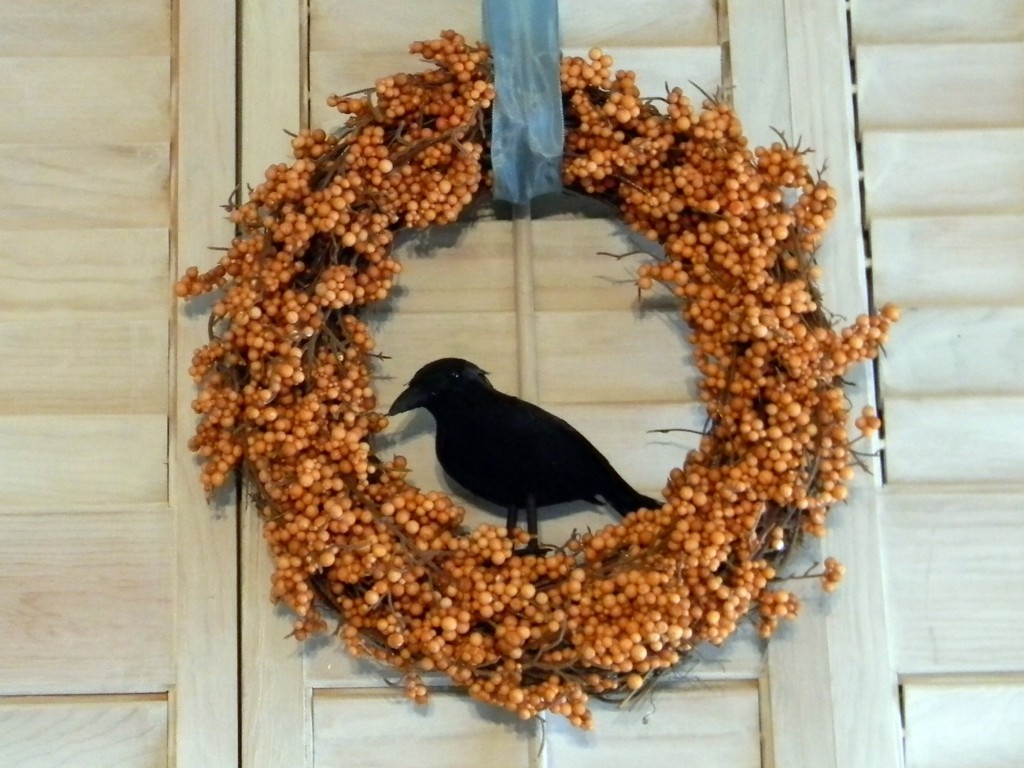 You can check out the Halloween silhouettes I made here.
The cardboard candelabra was purchased at Michael's last year.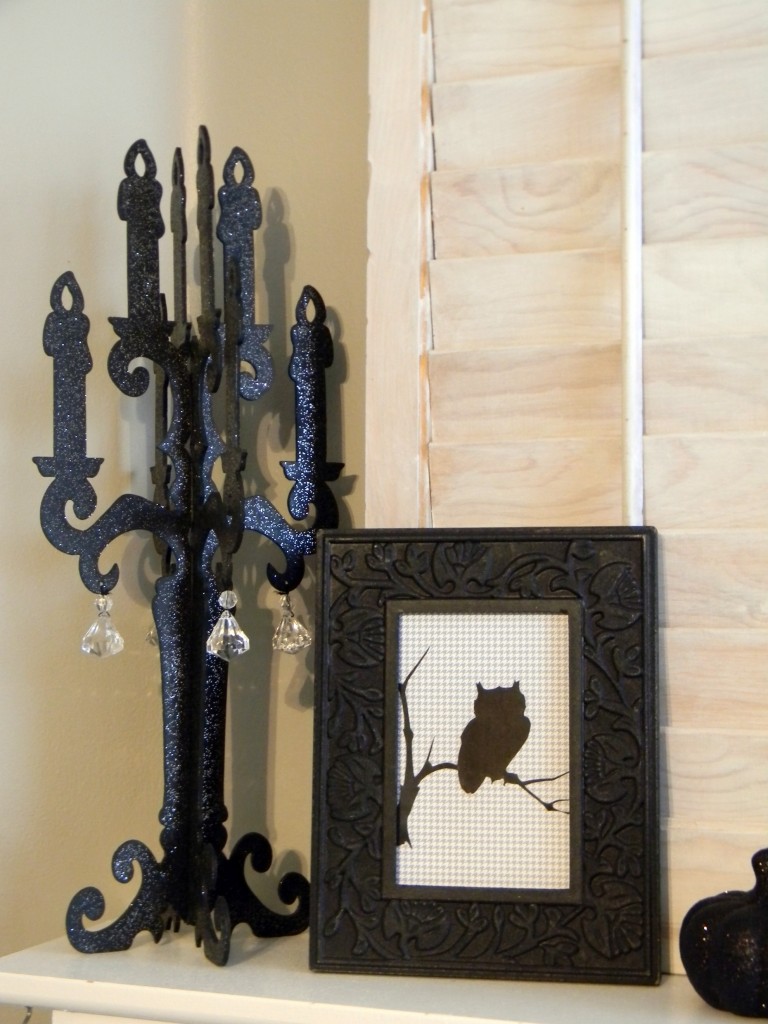 So that's my Halloween mantel for this year.
I'm loving a little more color and a little less scary. Although I might go back to scary next year.
And doesn't it look great against my newly painted wall? Never-mind.
I'll have to show you the wall later. It's been cloudy and raining all day.