Here are some more dress to skirt transformations in case you missed the first one I did for Amanda.
You can check it out here. These 2 are for Emilee.
They started out like this, but she had grown so they were way too short.
It was time to donate or do a quick transformation and get another year of wear out of them.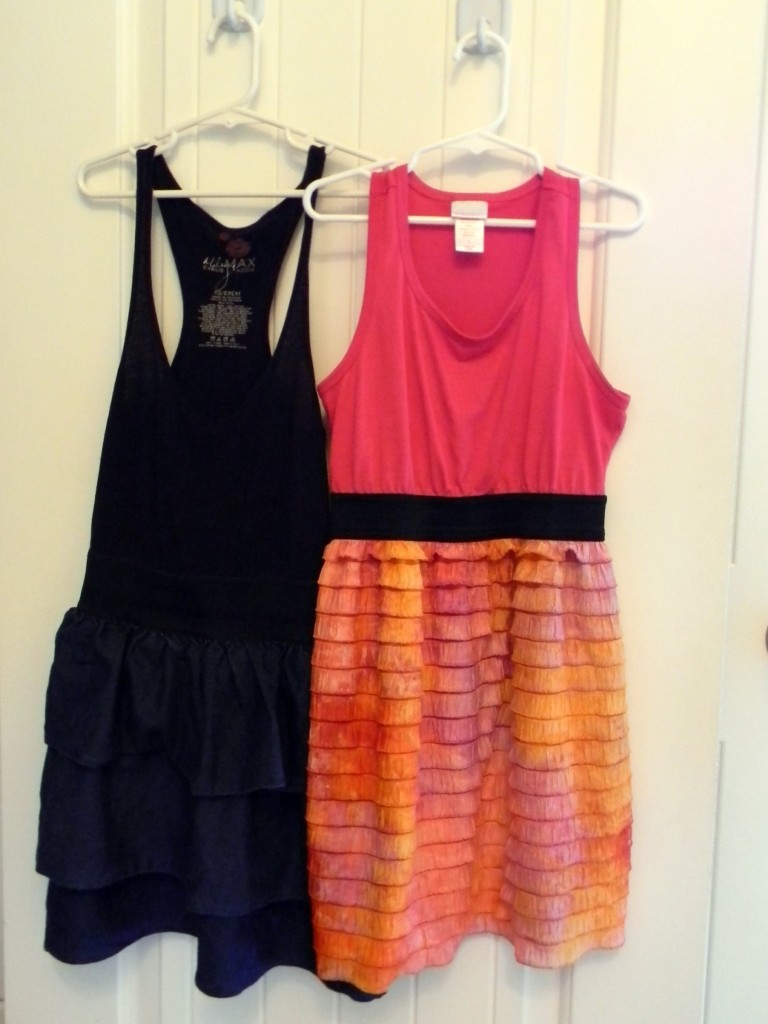 These transformations were even easier because of the type of waist band that was used.
Cut really close to the stitches just on the inside of the band all the way around the dress.
And that's it! Easy peasy and now Emilee has 2 new skirts.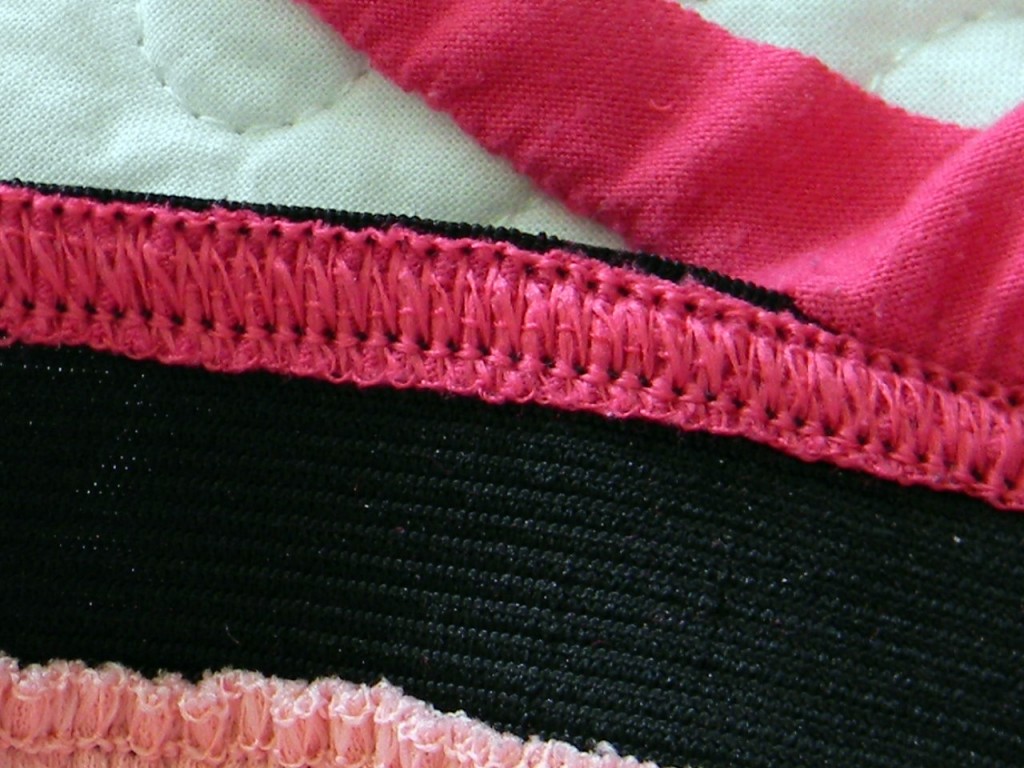 She loves her new skirts.
I made her tuck her shirt in so you could see the waistband.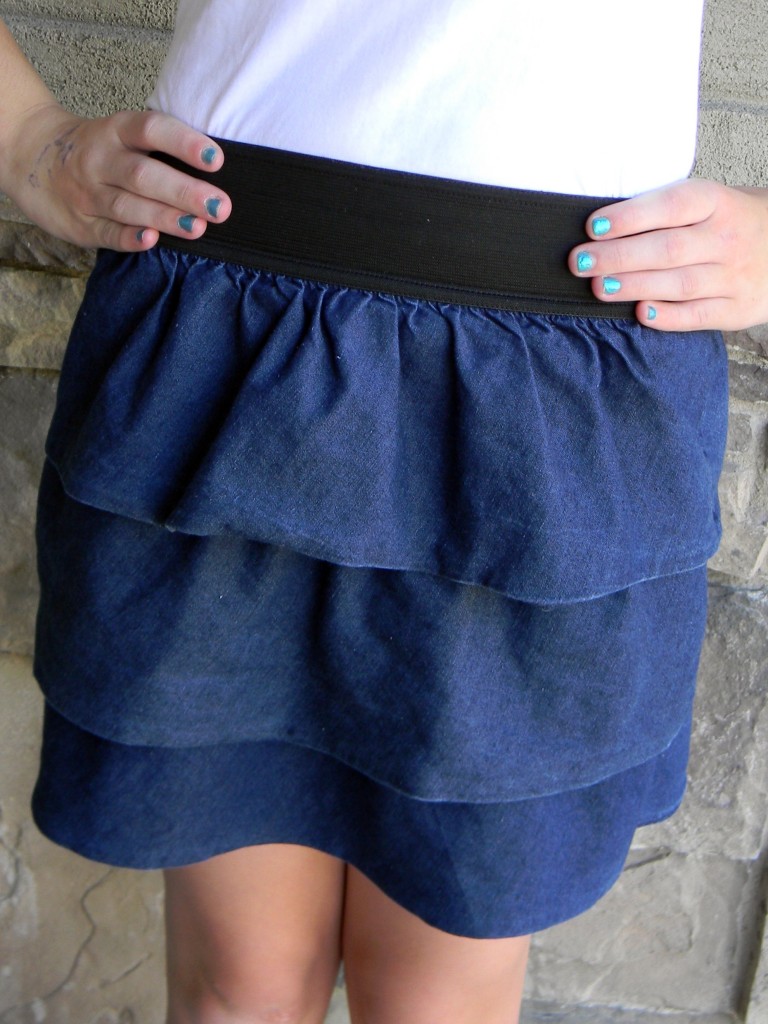 But she prefers to wear her shirt on the outside.
She's always a little awkward when I first ask her to model.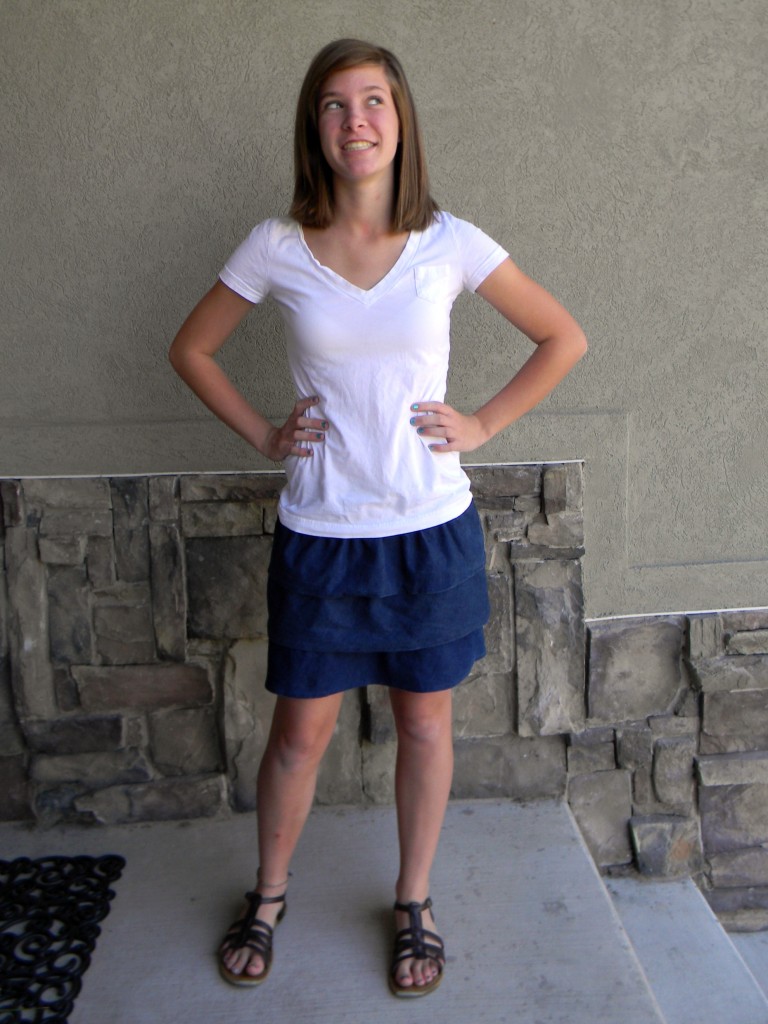 Then she gets more comfortable.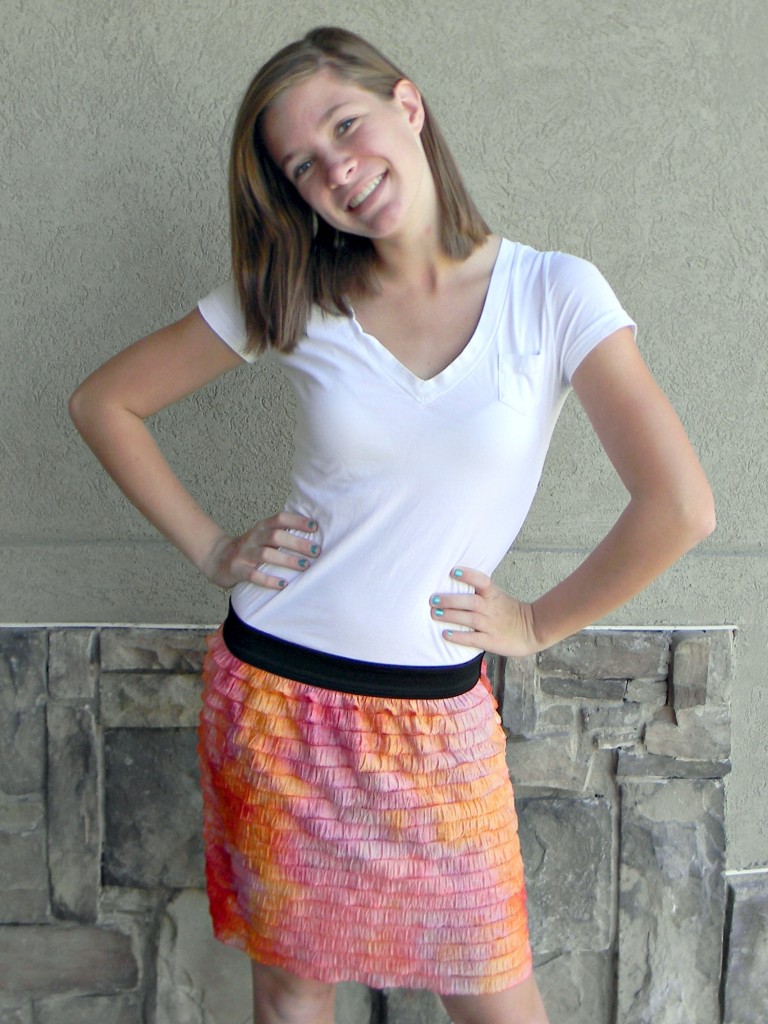 And by the end she's just crazy. Didn't they turn out so cute?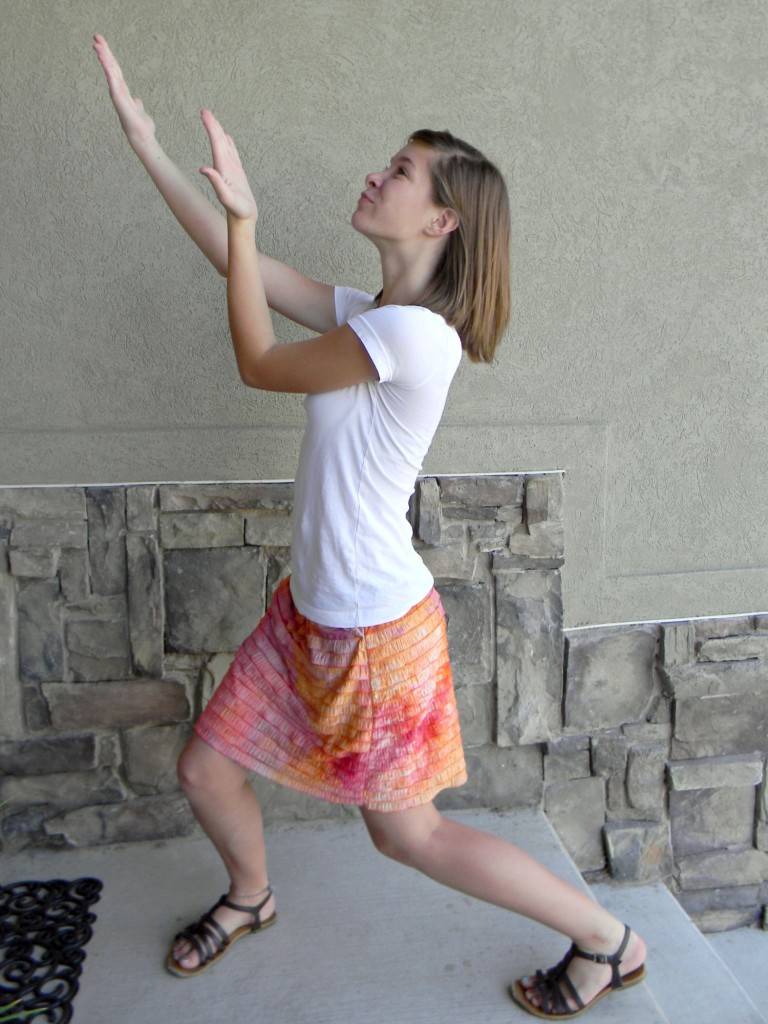 I'm linking to these awesome blog parties:
Making Monday Marvelous at C.R.A.F.T.
Tutorials and Tips Tuesday at Home Stories 2Z
Tutorial Tuesday at Hope Studios
Show and Tell at Blue Cricket Design
Link Party at Lil' Luna
Look What I Made Linky Party at Creations by Kara
DIY Under $5 at A Little Tipsy