Can I just say I haven't really been feeling Valentine's Day this year. My kids are older so they don't share Valentines at school anymore and hubby's not here so I've just been slow to warm up to the holiday. Then at the end of last week I got the bug and decided to decorate a little, so I created this Glitter and Gold Valentine's Day Mantel.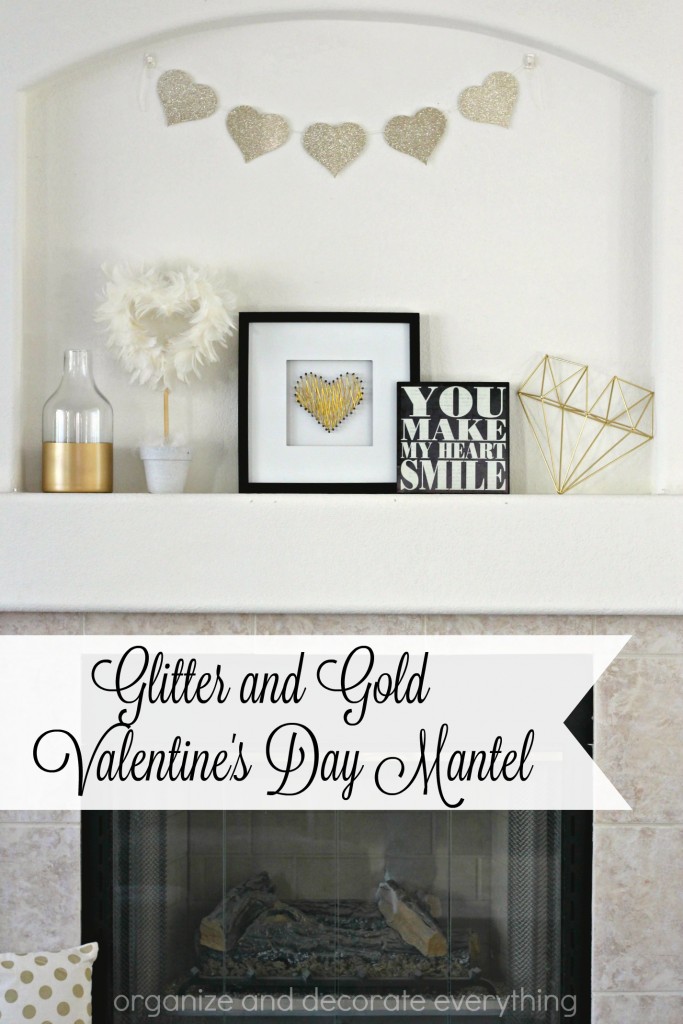 Gold was speaking to me this year so I gathered a few gold pieces I already had and bought the string art heart at Hobby Lobby. Have you tried making string art? I haven't yet, but it's on my list of new things to try this year.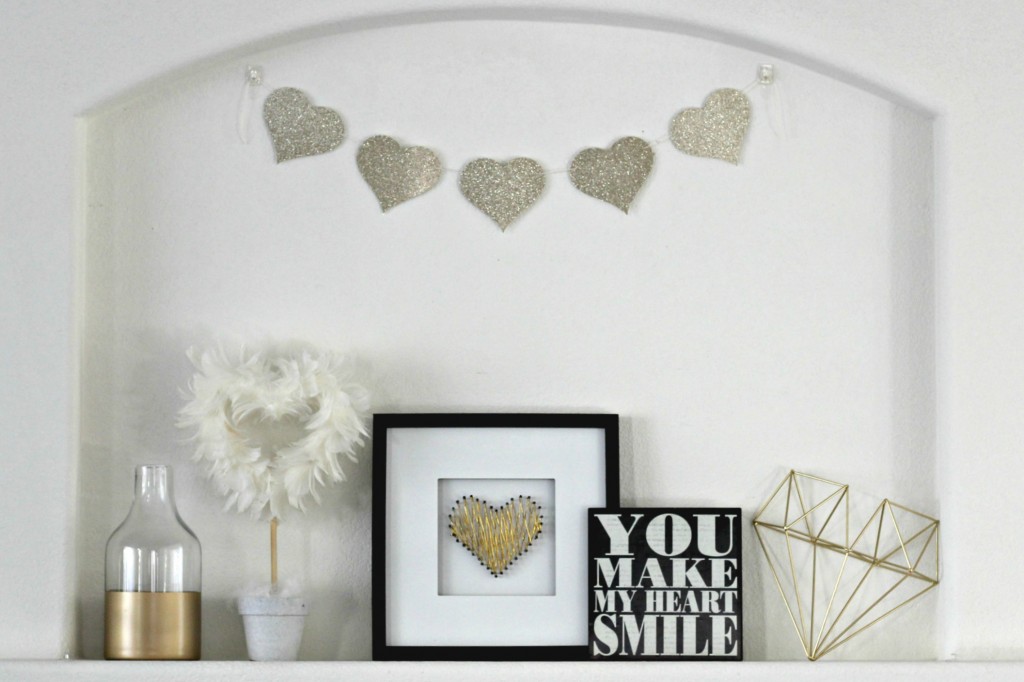 I made the heart garland out of glitter paper and my Cricut. Use a small circle punch to make 2 holes in the hearts then run the string through them. I hung the garland from 2 small Command Hooks.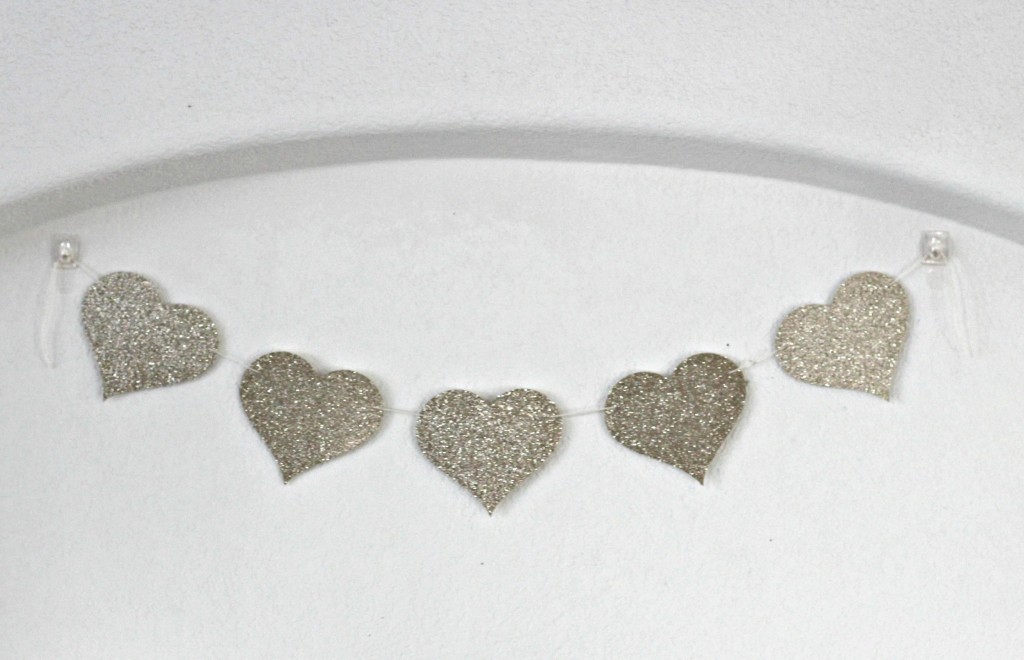 I purchased the glass and gold bottle a few years ago but it would be so easy to make. I think I'll be making some soon. Just another project I'd love to get around to. The feather heart topiary was purchased many years ago also but it's another project that would be easy to recreate.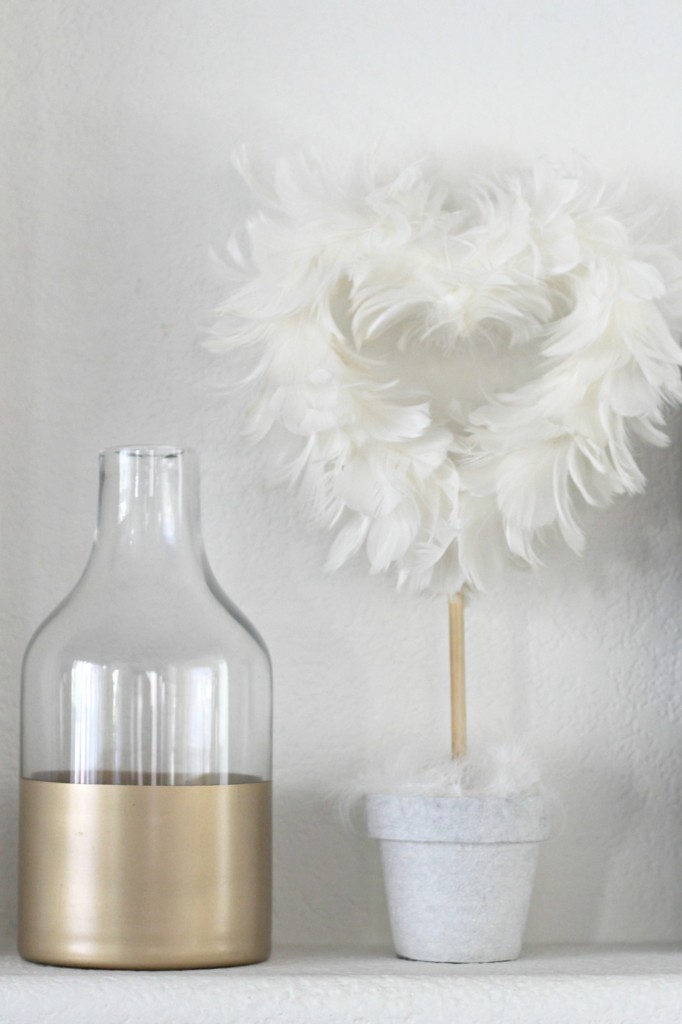 The string art was purchased at Hobby Lobby and the sign was found at a thrift store. I love the saying "you make my heart smile". It's such a warm thought.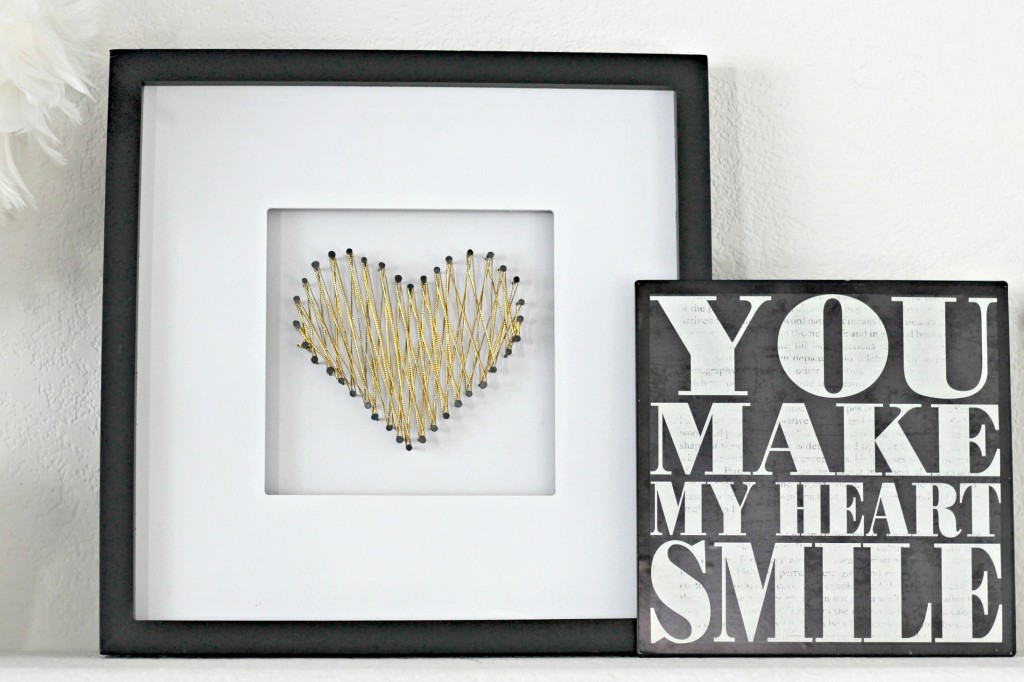 I kind of have a love for geometric shapes. I have several throughout my house but this heart is one of my favorites and can easily be kept out year round.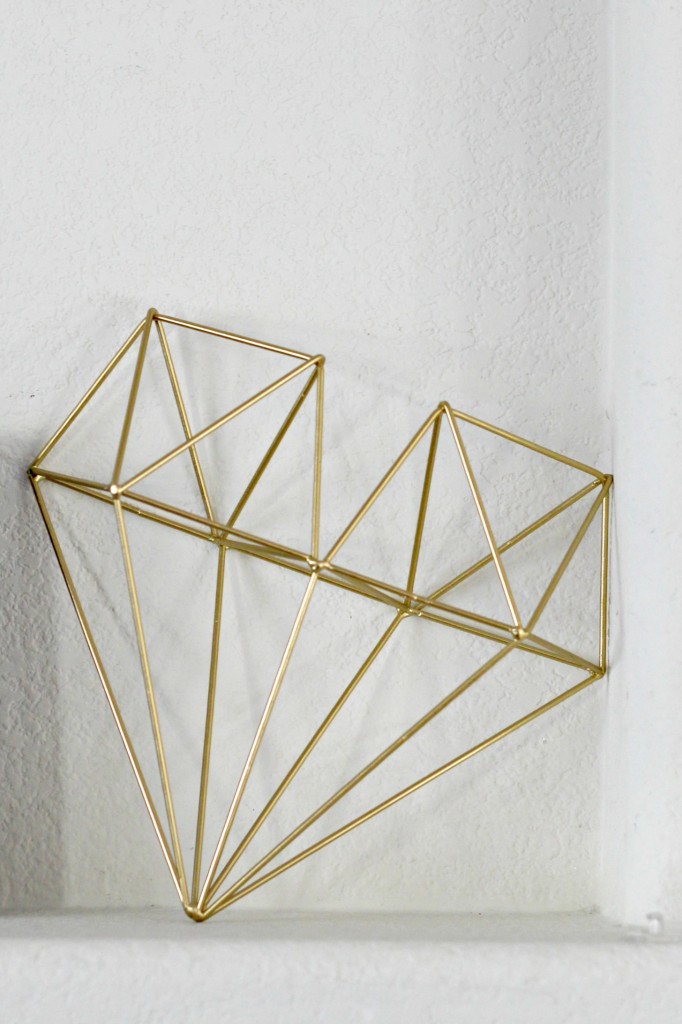 The little gold polka dot pillow is from Target. I bought it before Christmas in the dollar spot. It's the perfect addition to the fireplace and I love the polka dots.
I usually love red and pink for Valentine's Day but I wanted something glamorous yet simple this year. The gold, black and white color scheme gave me just the look and feel I was hoping for. It's pretty calming don't you think?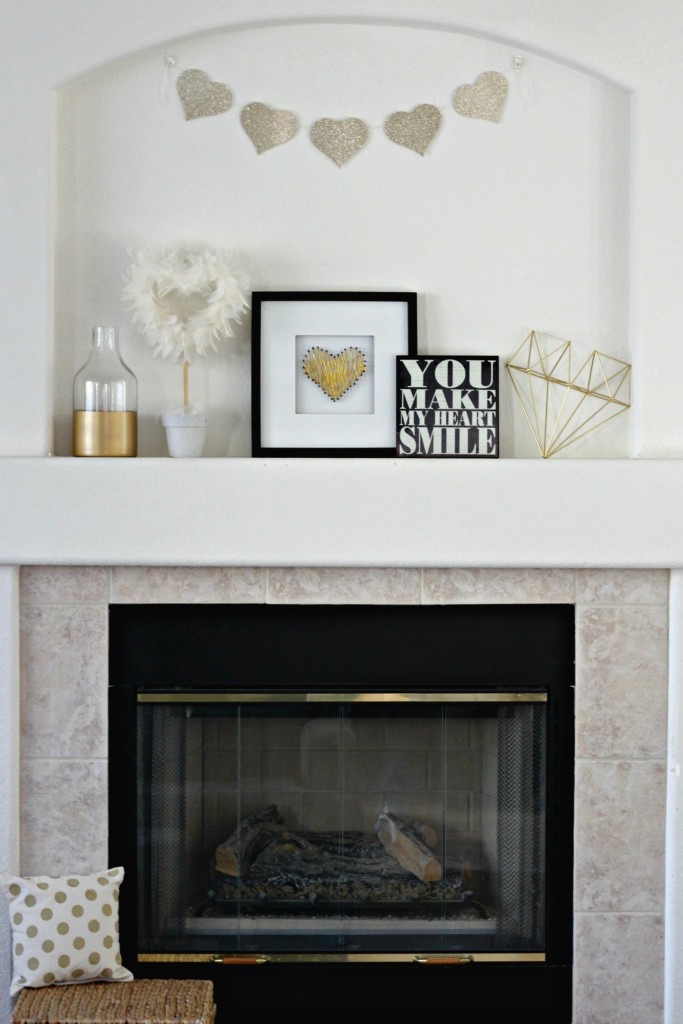 Do you decorate for Valentine's Day with traditional colors or do you prefer something different?