Celebrating Chinese New Year has become a tradition in our family. Our youngest son started taking Mandarin Chinese in kindergarten where he was also taught about the culture and traditions throughout the years. He now takes private lessons and his teacher makes it a priority to teach him as much as she can about her culture. I'm sharing some Easy to Make Chop Stick Wraps today that can be used for Chinese New Year or anytime you're serving Chinese food.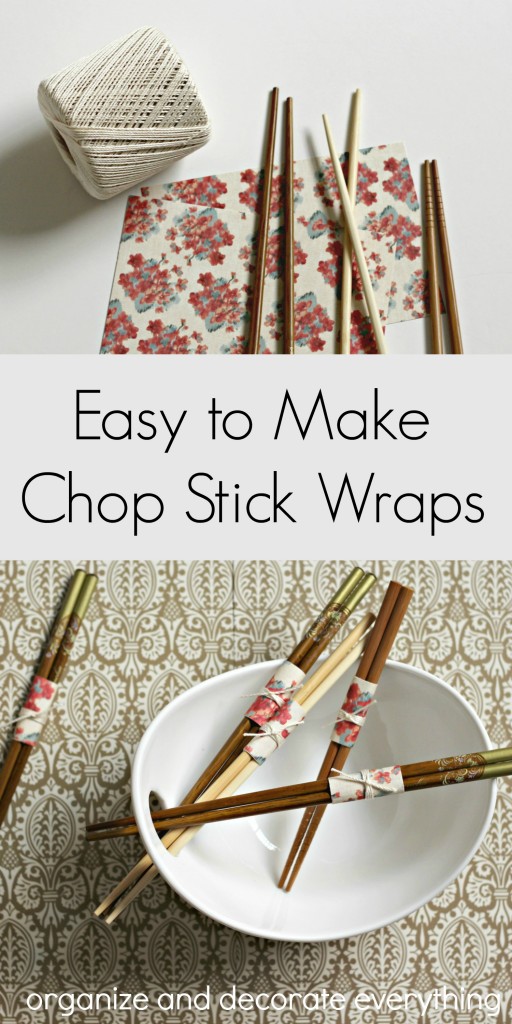 Continue to the bottom of this post for more Chinese New Year ideas.
Supplies needed:
Chopsticks
Twine
Scrapbook paper
The decorative chop sticks are from our Chinese foreign exchange student. He brought us some beautiful gifts from China and every time we use them we think of his time with us. I hope that we will be able to visit him in China some day.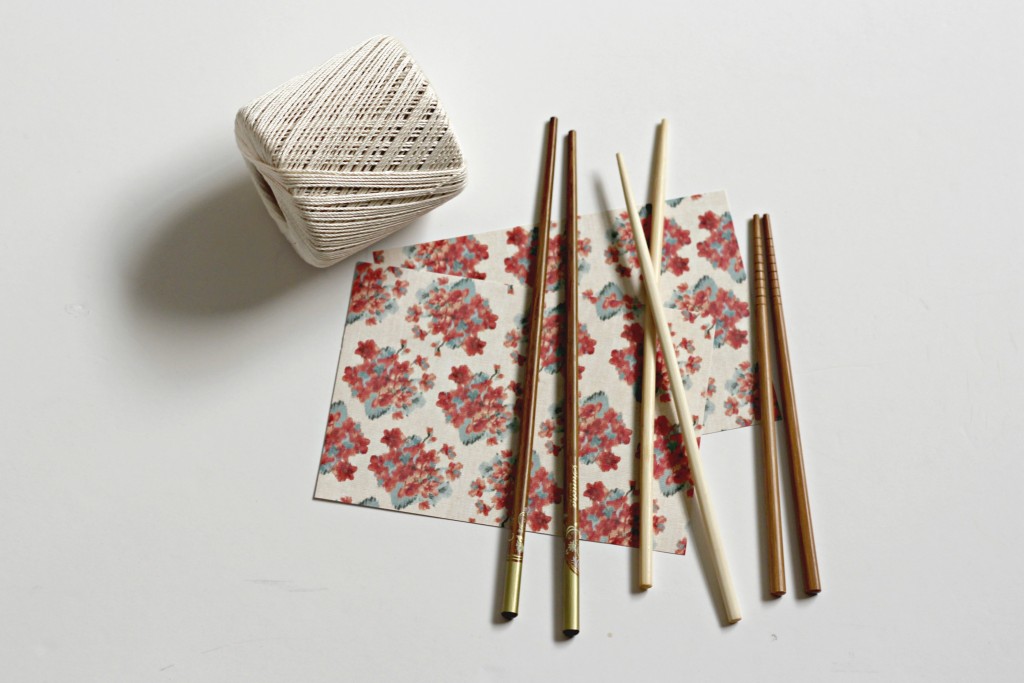 I chose this floral paper because it reminds me of the flowers around the statues and koi ponds in China. Well, pictures of China at least, because Lan Tu also brought us a beautiful picture book of China that we love to look through.
Cut the paper in 1 1/2″ x 3 1/2″ strips. Then roll the strip of paper around a pair of chop sticks.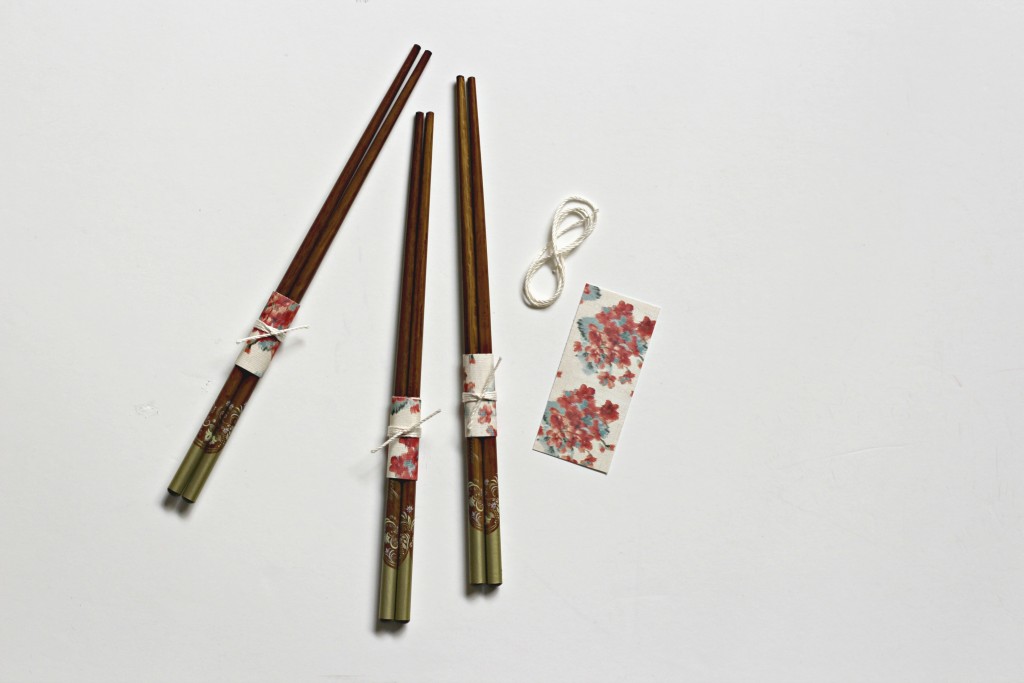 Wrap it tight so it doesn't slide on the chop sticks. Then wrap a piece of twine around the paper a few times and tie the ends in a knot.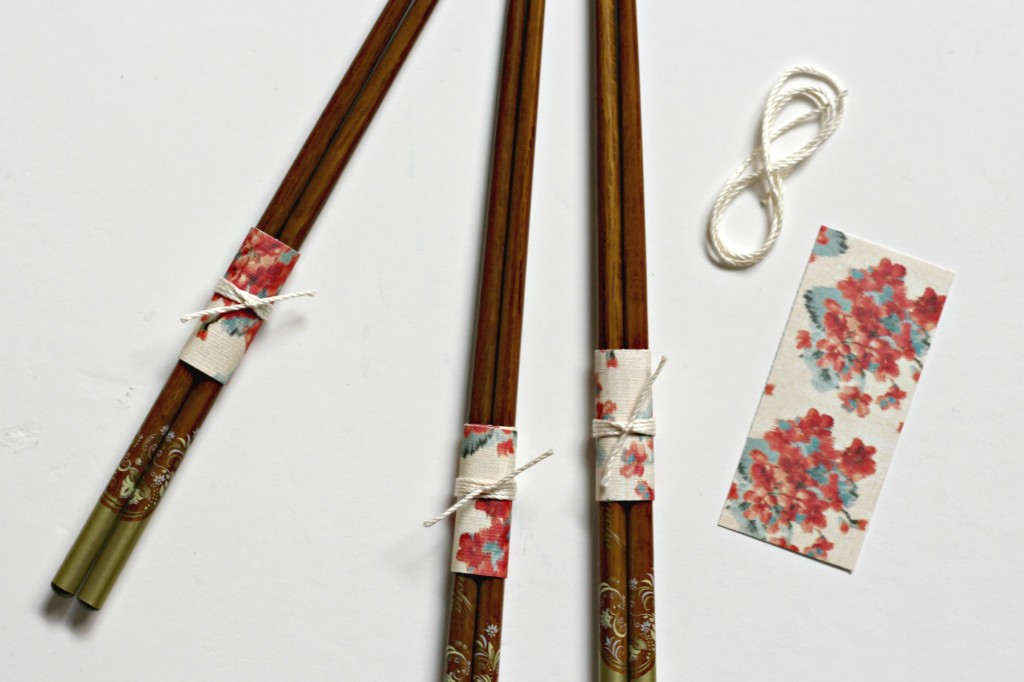 You can color coordinate them to your table depending on the scrapbook paper you use. They are quick and easy to make and they add something extra nice to your dinner table.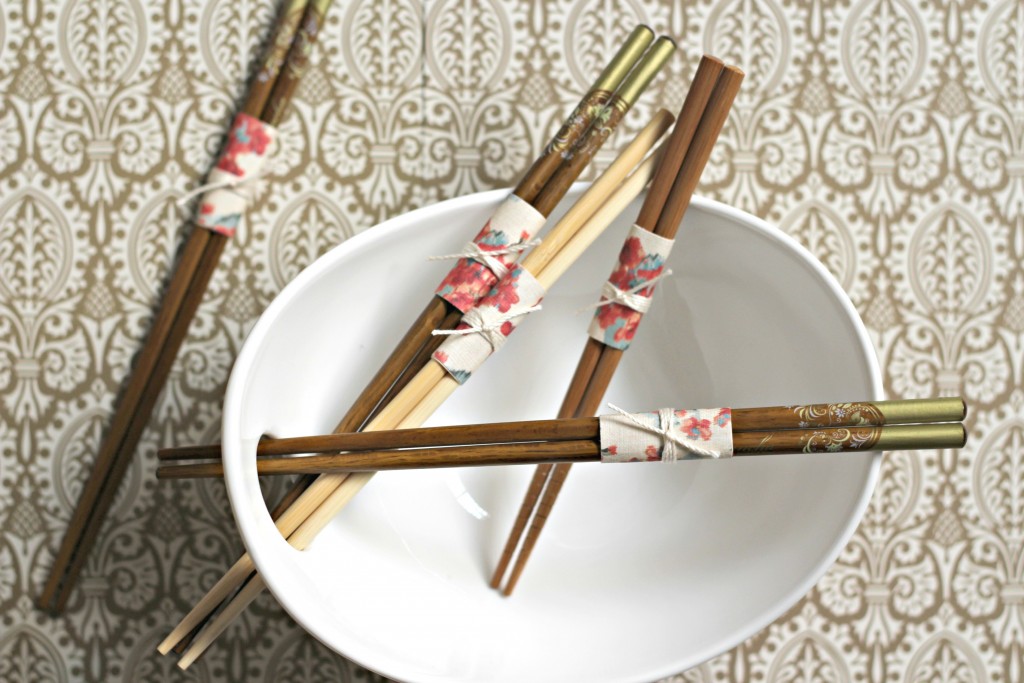 I try to decorate the table a little different every year but I always try to include some of our favorite things. The kids made these lanterns a few years ago. The runner is actually a silk screen from China.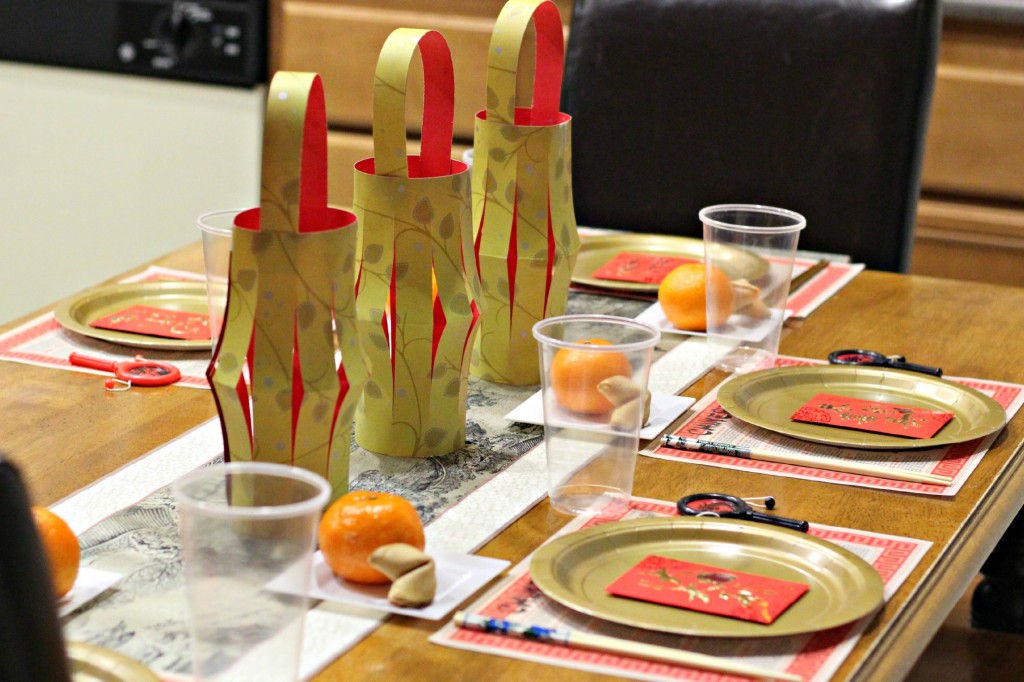 The kids are always excited about the red envelope. One year I couldn't afford to put real money in them so they got chocolate coins. Not as exciting, but at least they were tasty.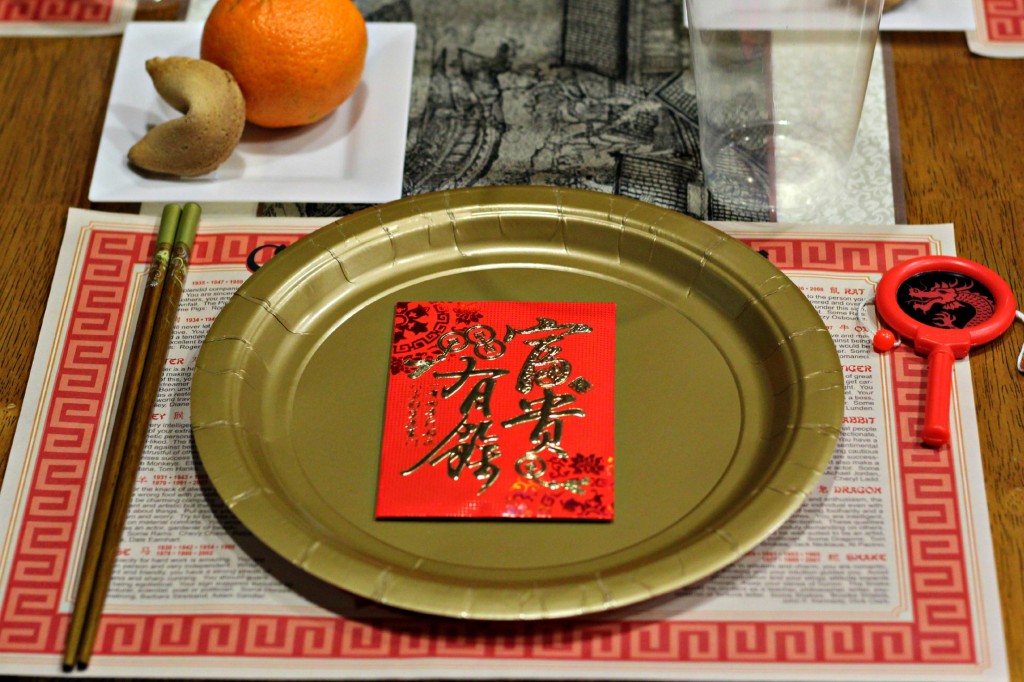 To be honest I haven't thought much about what the menu will be this year. Ammon wants dumplings so I guess that's what I will be making today. Of course there will also be noodles, rice, fish, and oranges.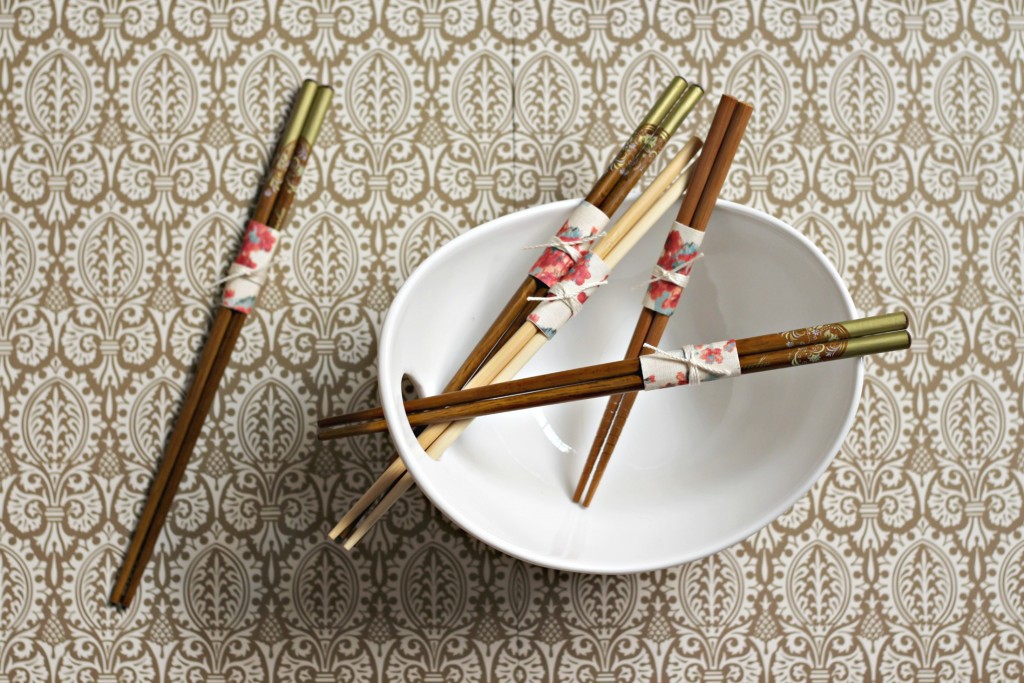 Here's a cute picture of Ammon from his kindergarten celebration. He's had so much fun learning about China and learning the language. His plan is to go there when he's 14 so we only have 2 more years to save for the trip. It will definitely be the experience of a life time for us.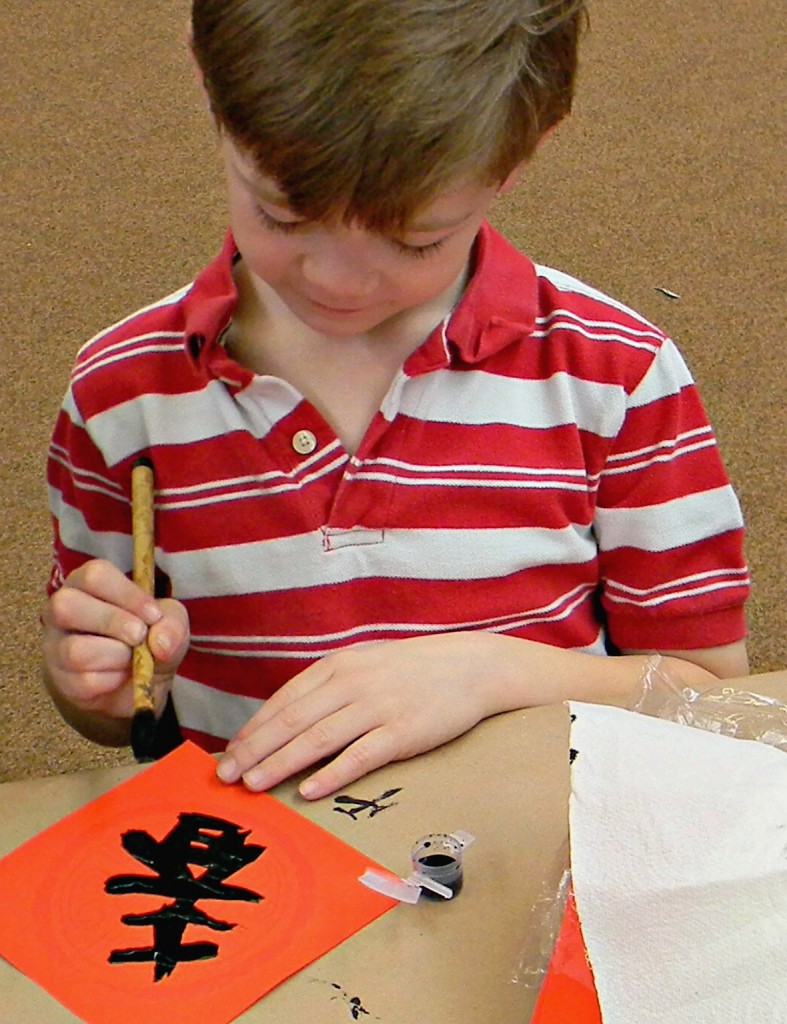 Gong Xi Fa Cai