Can you stand to see one more thing added to the top of a candlestick? Do you remember the glass apple I showed you yesterday? Well, I just couldn't resist. It was crying out to be glued on top of a candlestick and be made into a house for a cute little bird. Here's the supplies I used: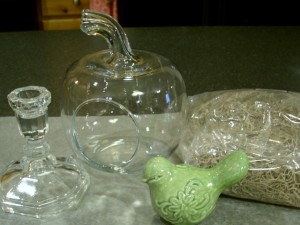 I'm not kidding when I say this cute project took all of 2 minutes to make. How's that for instant gratification? Super Glue the 2 pieces together.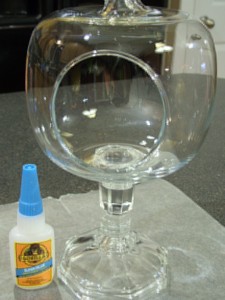 Add the spanish moss and cute bird and display in your living room.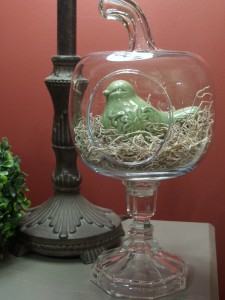 Here's a close-up of the cute little bird in his new home.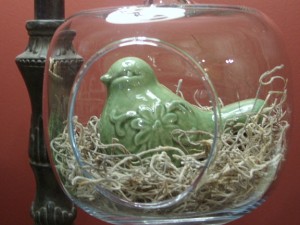 The total cost for yet another candlestick transformation:
Candlestick- $1
Glass Apple- $1.99
Green Bird- $1.49
Total Cost: $4.38  and 2 minutes of time
I'm joining The DIY Club
Check Out These Related Posts