I wanted my gift bags stored out of the way but easy to get to when needed.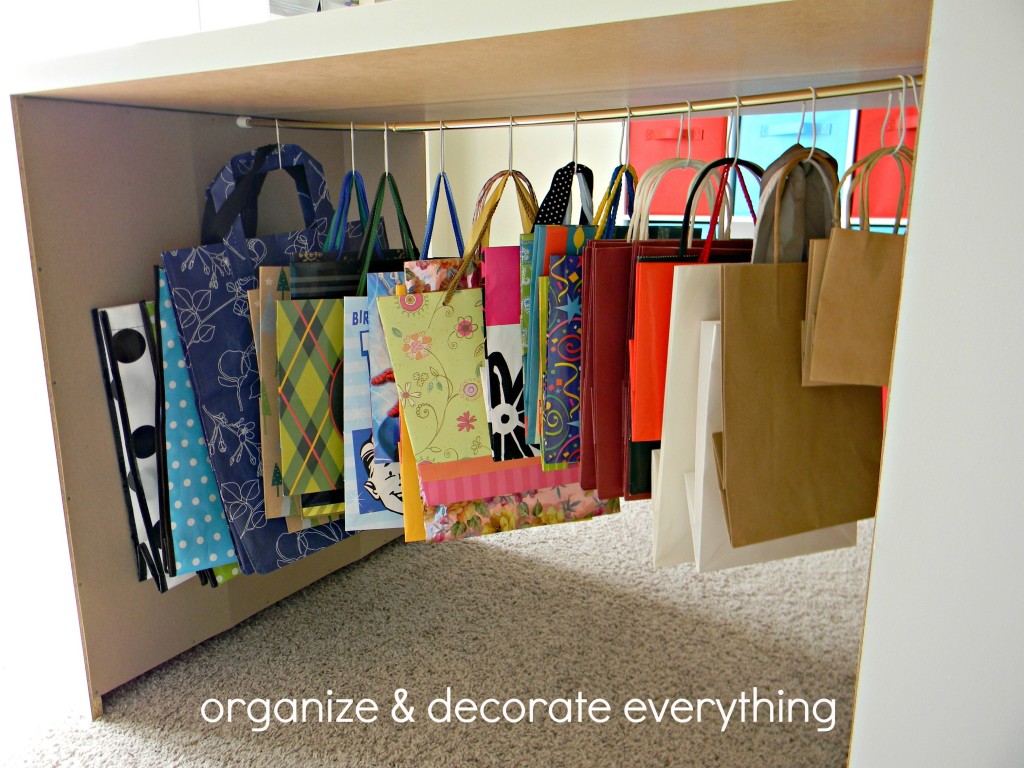 A tension rod suspended between the 2 bookcases of my craft table seemed like the perfect solution.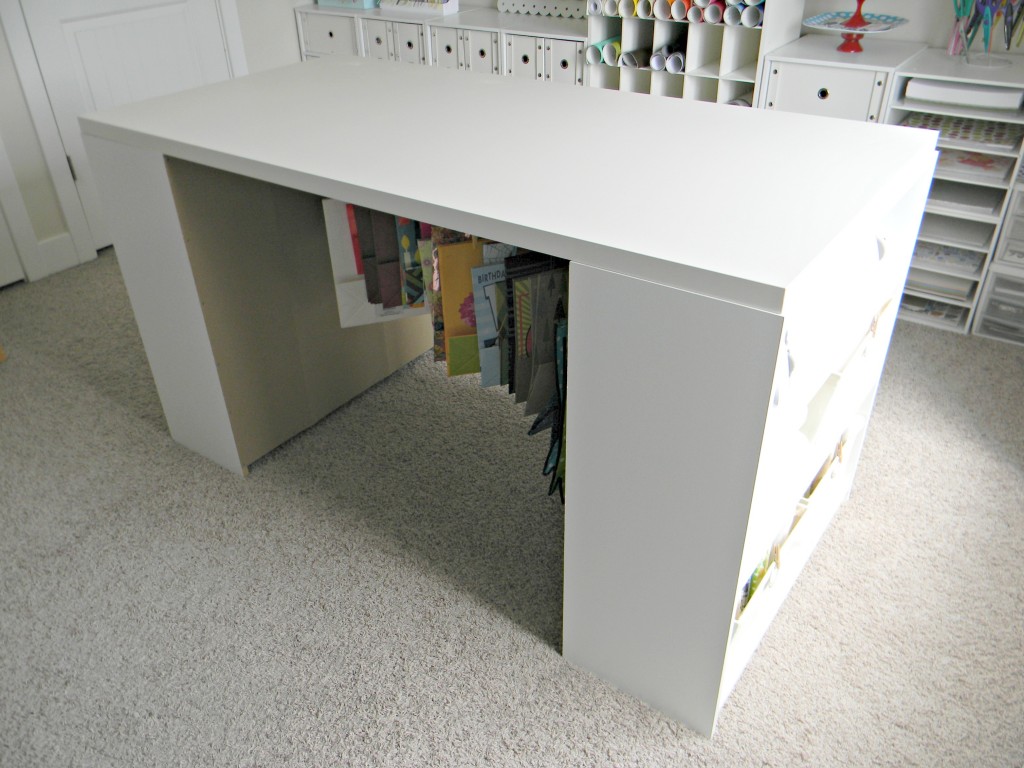 I added the hooks to the rod so the bags could be easily removed.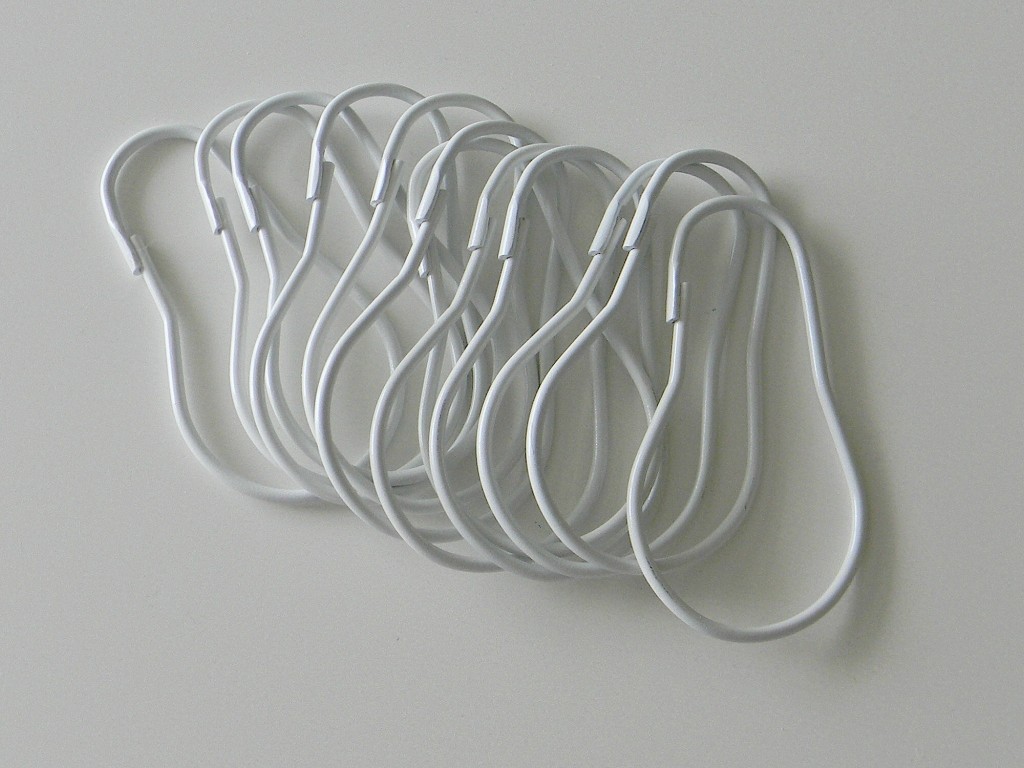 I can just open the hook and take off the bag I need. I love a simple solution!