This is my go-to salad for pot-luck meals and since it's gluten free it's perfect for almost anyone. You can put this together in just a few minutes and the whole bowl gets eaten every time.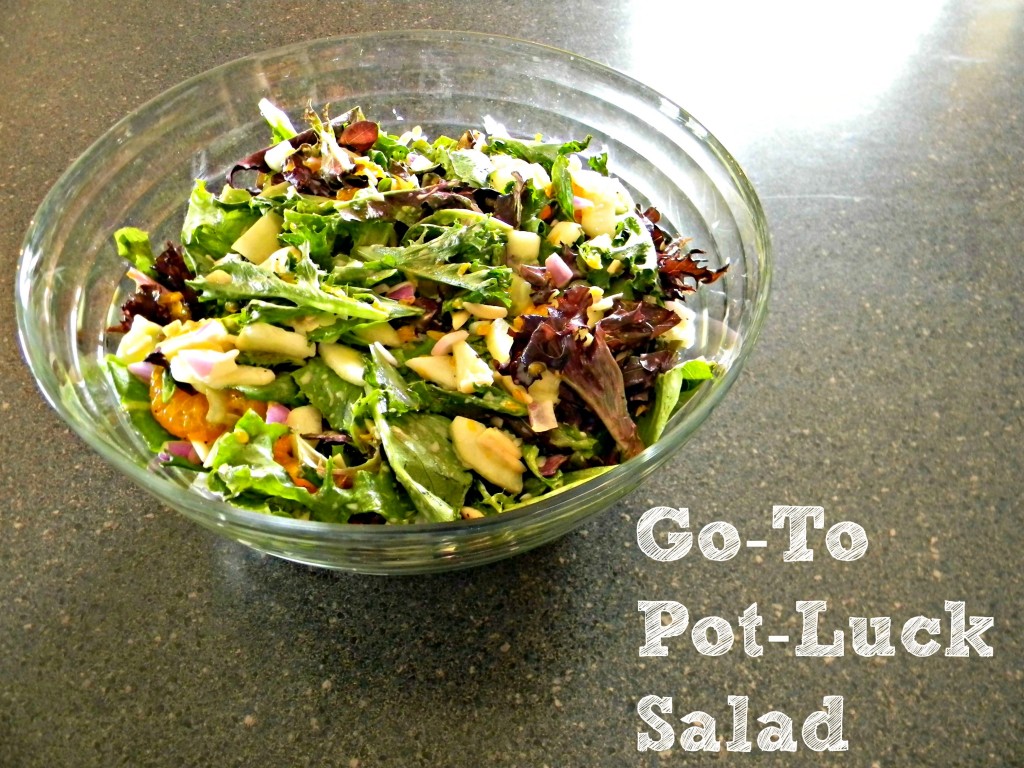 Ingredients:
2 bags of prepared Spring Mix
1/2 cup of chopped sweet red onion
1 1/2 chopped cucumbers
2 small bags sliver almonds
Mandarin oranges – I added oranges this time but my favorite is blueberries. I've also used strawberries and grapes.
Brianna's Homestyle Poppy Seed Dressing (almost half a bottle) It's gluten-free.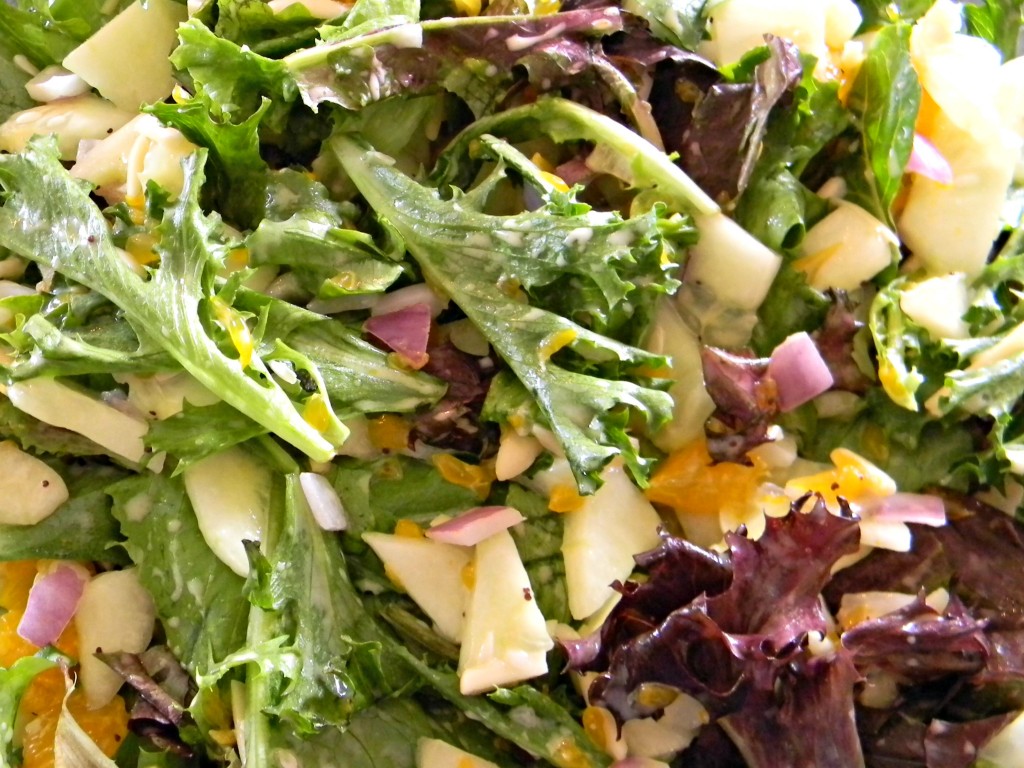 Combine all the ingredients in a large bowl with a lid. Shake until well combined then transfer to a serving bowl. It's delicious!
I'm linking to these awesome blog parties:
Delicious Dishes at It's a Blog Party