I'm still trying not to buy many decorations for Christmas this year, so that means revamping some of the ones we already have. What better way is there to revamp anything than with spray paint? My choice for the ornaments was heirloom white, not black this time. This is what I started out with: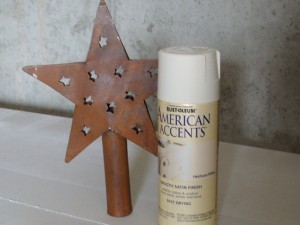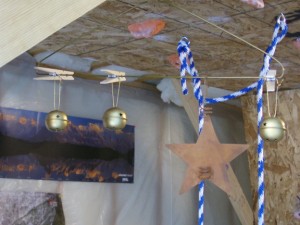 It's too cold to spray paint outside or even in the garage right now, so I've been painting in the basement. I just attached the ornaments to a hanger and hung it from the climbing wall. What! You don't have a climbing wall in your basement? You must not have had a teenage boy that talked his Dad into helping him build one a few years ago. It really is a great design though. I'll have to show it to you one day. When we start on the family room, it's going to have to come down.
Spray paint the ornaments. I did 2 coats of the spray paint for a good coverage.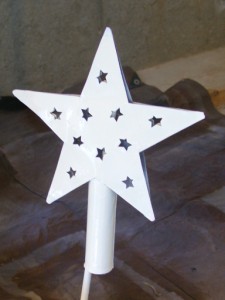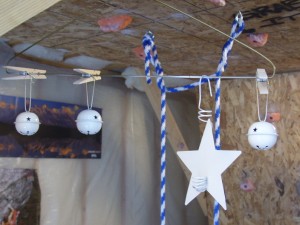 Since these are ornaments, I think they should be glittered. Don't you? So I brushed on some Mod Podge and sprinkled on the glitter.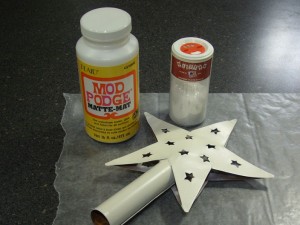 Some are silvery and some more snowy looking.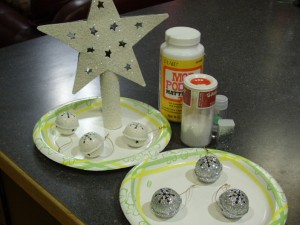 Here they are hung on the tree: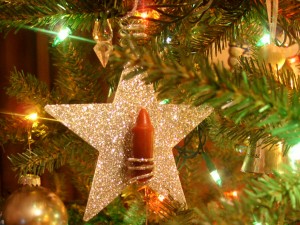 Sparkly, pretty fun.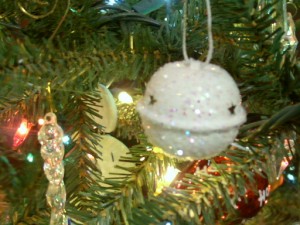 Silver bells, silver bells.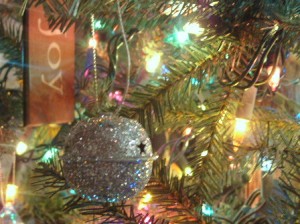 And the Star for the top. Aah, much better.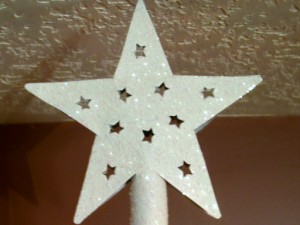 That star deserves to be on the top now. Don't ya think?