I love this time of year and celebrating with family and friends. It's always fun to get together and there always seems to be food involved. Whether I'm hosting or taking a dish to another party I try to keep it delicious and simple. I love that Farm Rich Meatballs makes it easy for me to make my Gluten Free Fried Meatballs with Cranberry Cream Sauce fast and easy giving me more time to enjoy my friends and family.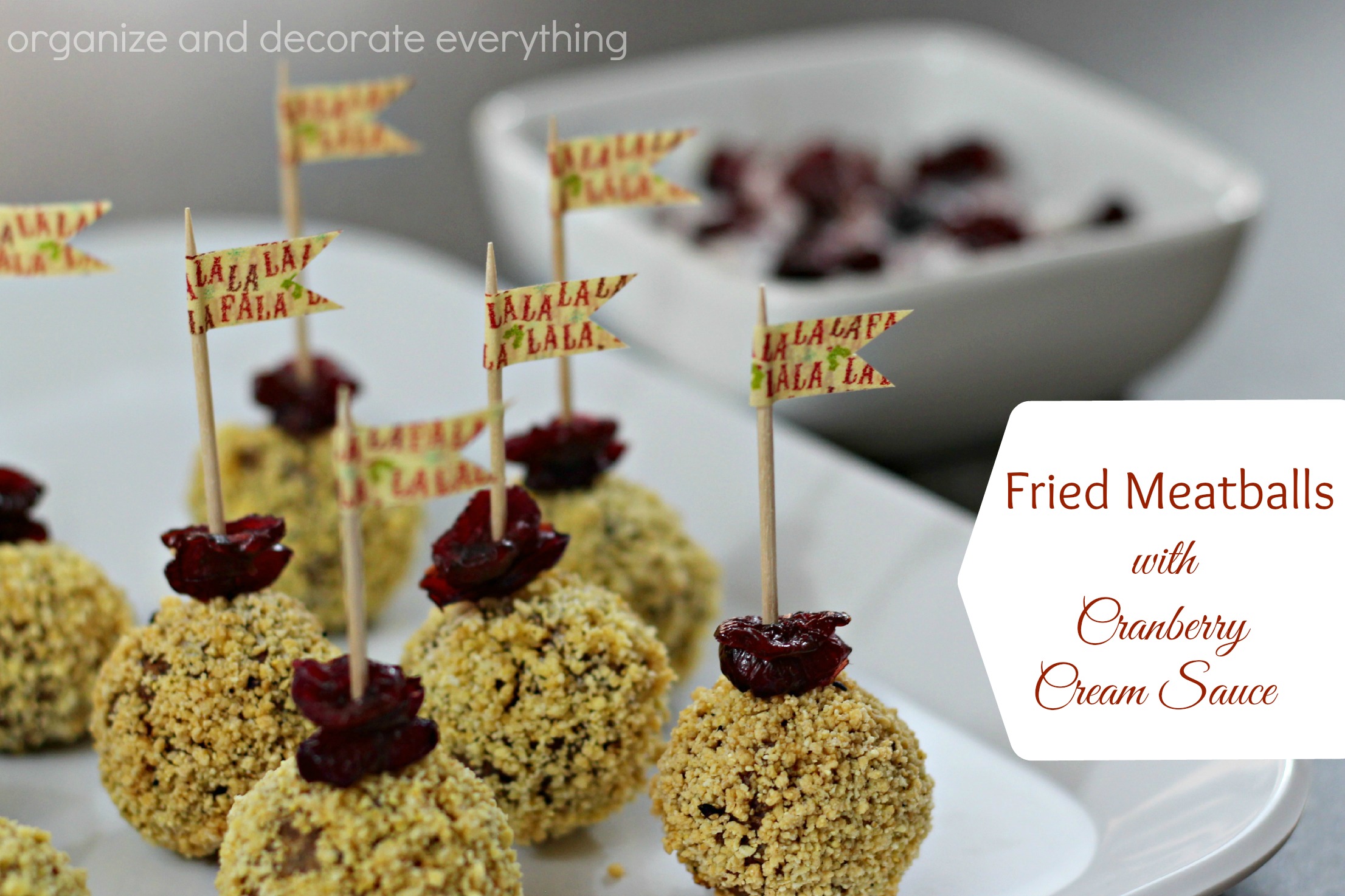 I love meatball recipes and they're perfect for holiday gathering but they can be time consuming to make. Luckily Farm Rich Meatballs are gluten free making them possible for my whole family to eat and making the whole preparing process a lot faster.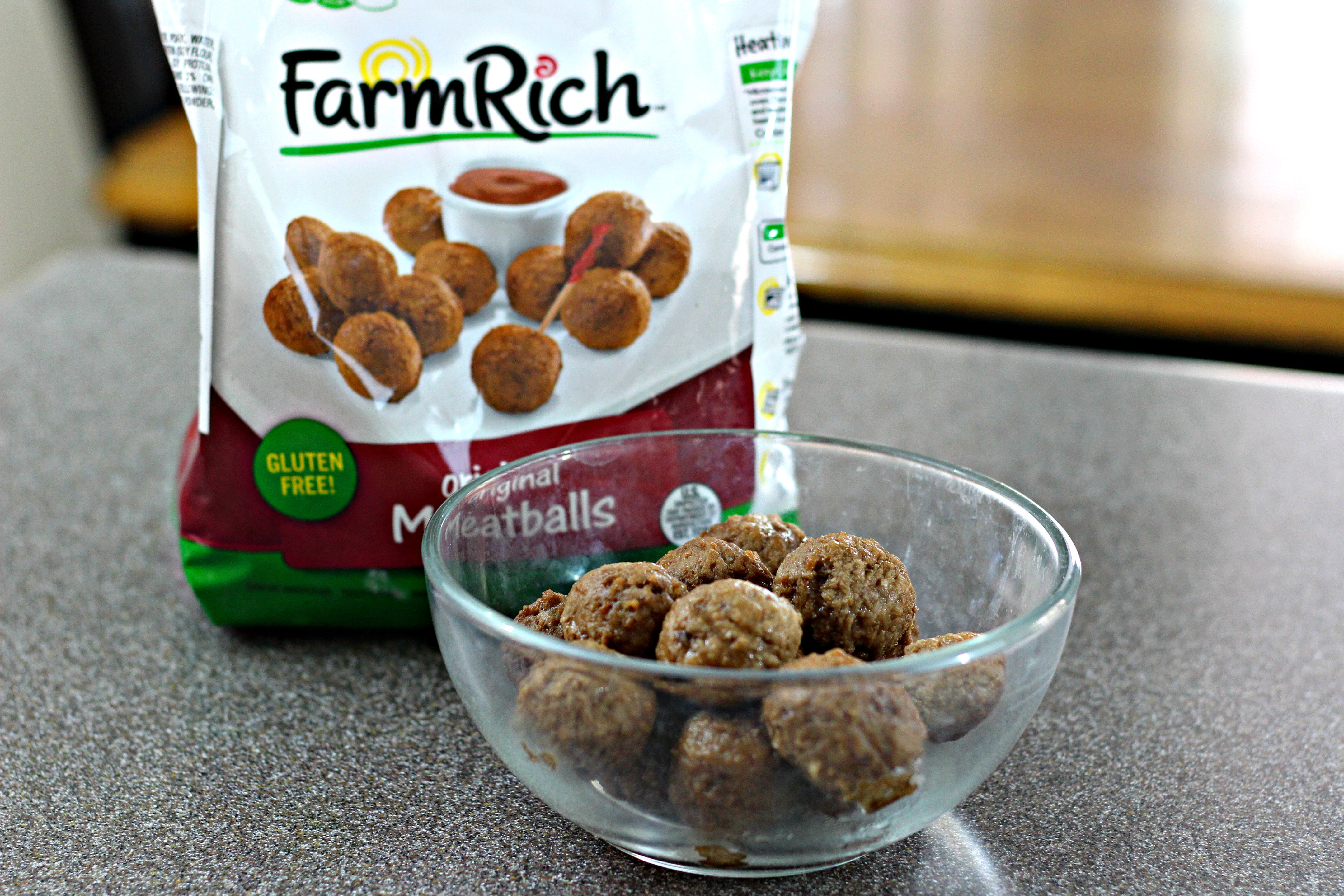 Ingredients for the Fried Meatballs:
24 Farm Rich meatballs
Vegetable oil, for frying
1 cup gluten free bread crumbs
Freshly ground pepper
3 tbsp. cranberry relish
½ cup sour cream
Dried cranberries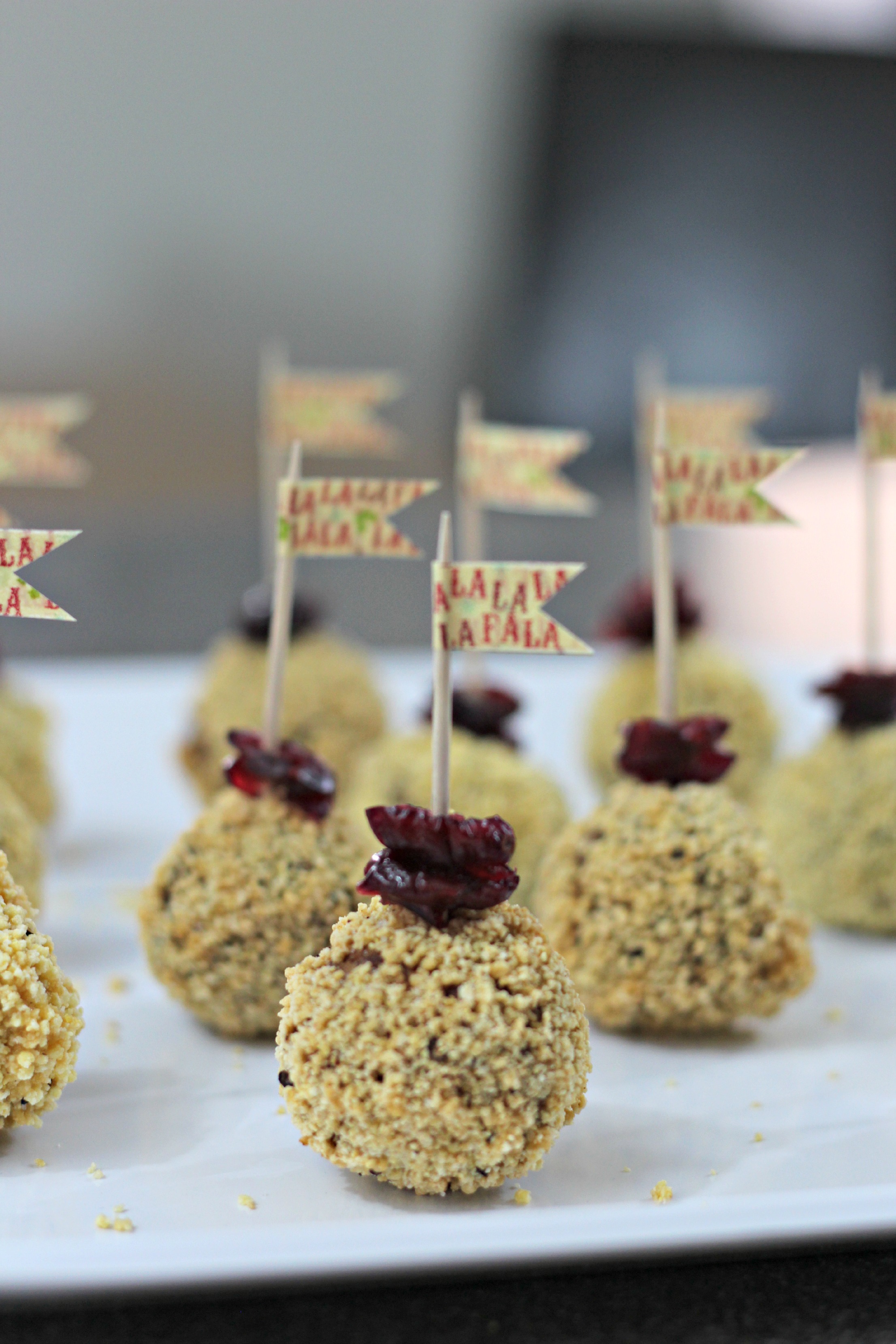 Place frozen meatballs in a large microwavable bowl, add 3 tbsp. water, and cover with a paper towel. Microwave on high for 3 minutes, stirring once. Sit aside. Heat about 1 ½ inches deep of vegetable oil in a medium saucepan over medium-high heat until the thermometer reaches 325 degrees. Place 1 cup breadcrumbs and pepper in one bowl. Whisk 2 eggs with 2 tbsp. of water in another bowl.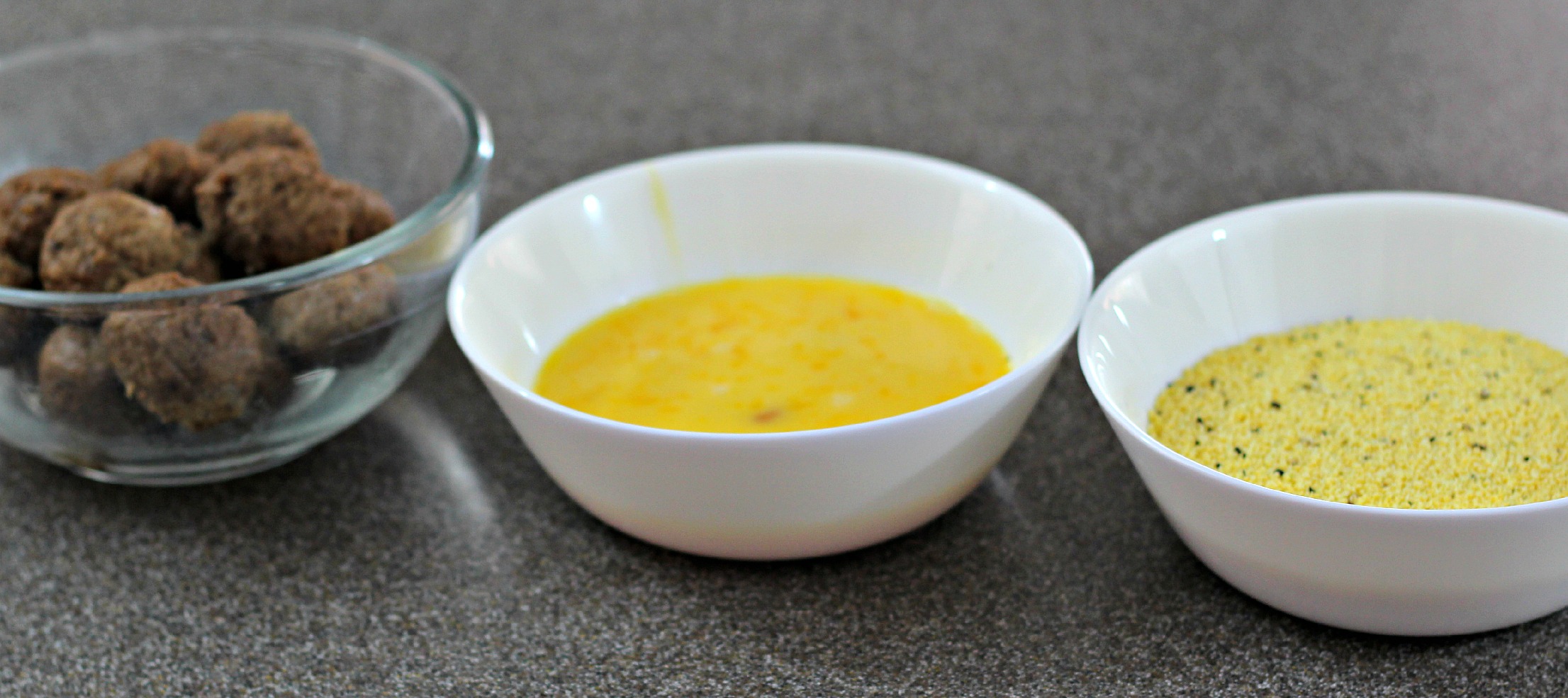 Dip each meatball in the egg mixture then roll in the breadcrumbs and place on a baking sheet or flat surface.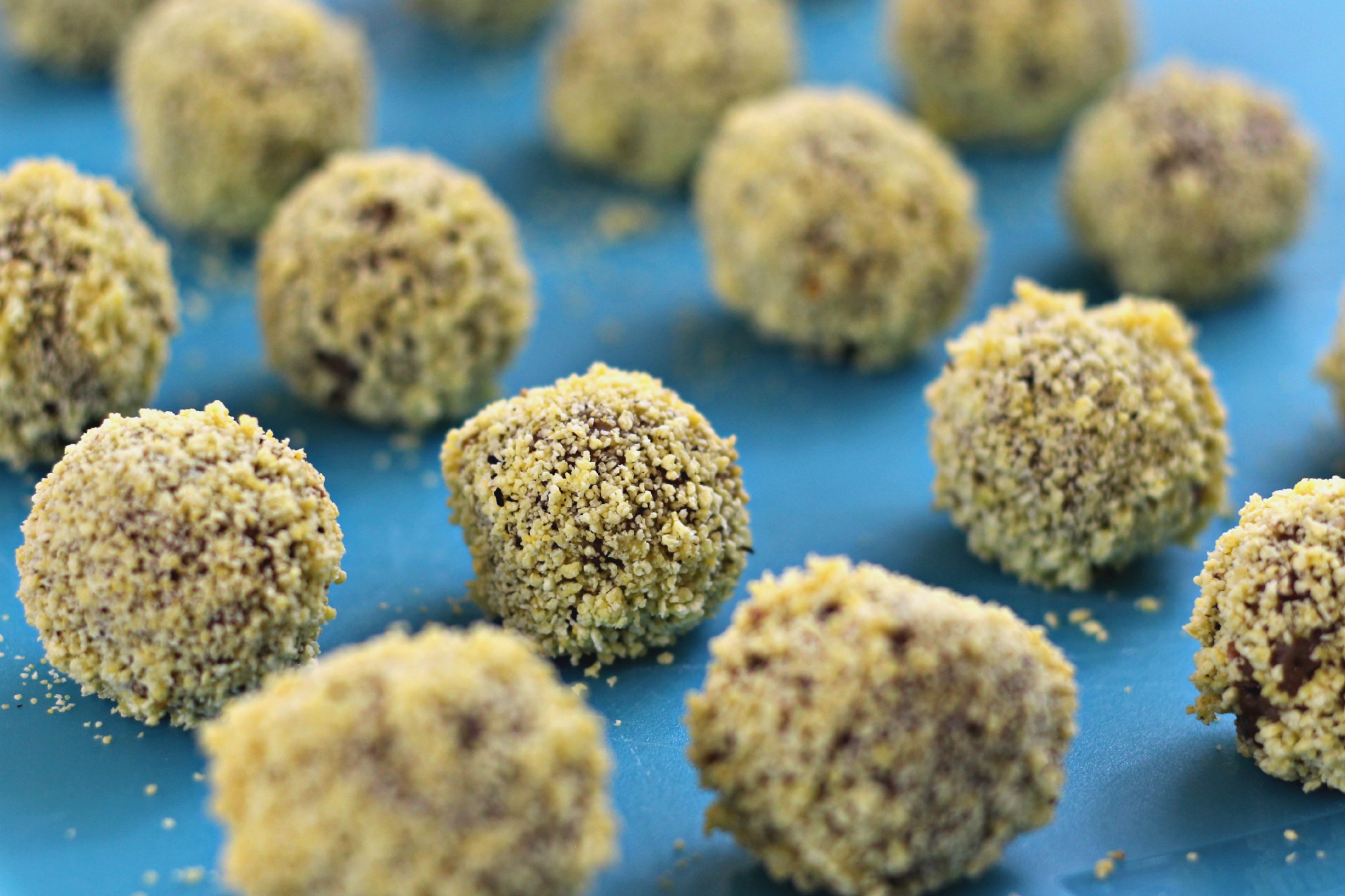 Working with 6-8 meatballs at a time, fry the meatballs. Stir gently with a slotted spoon, until golden brown and cooked through, about 3 minutes. Transfer to a paper towel lined plate and season with salt. Let stand about 10 minutes.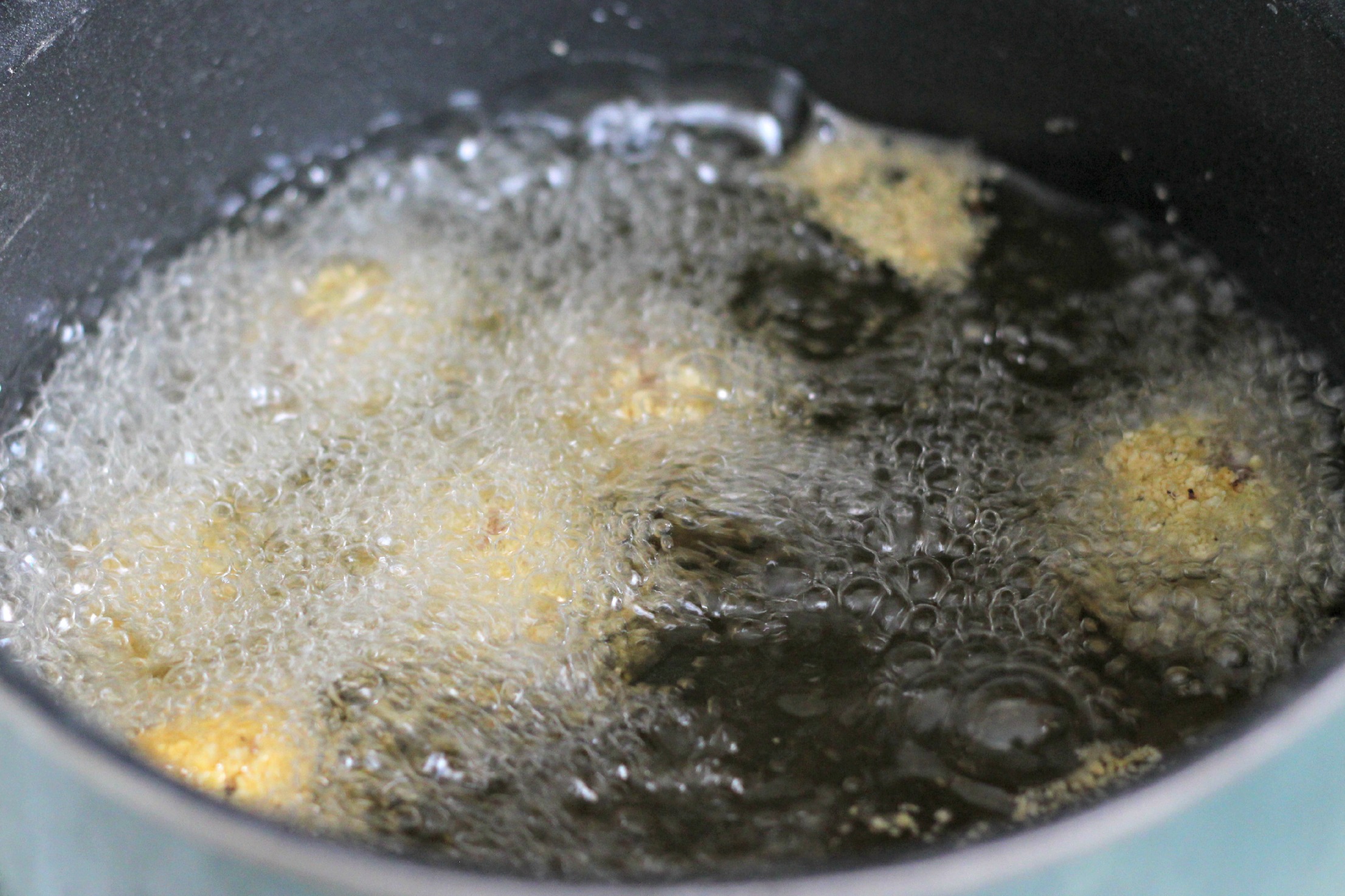 To make the Cranberry cream sauce, simply fold the cranberry relish into the sour cream and top with a few dried cranberries.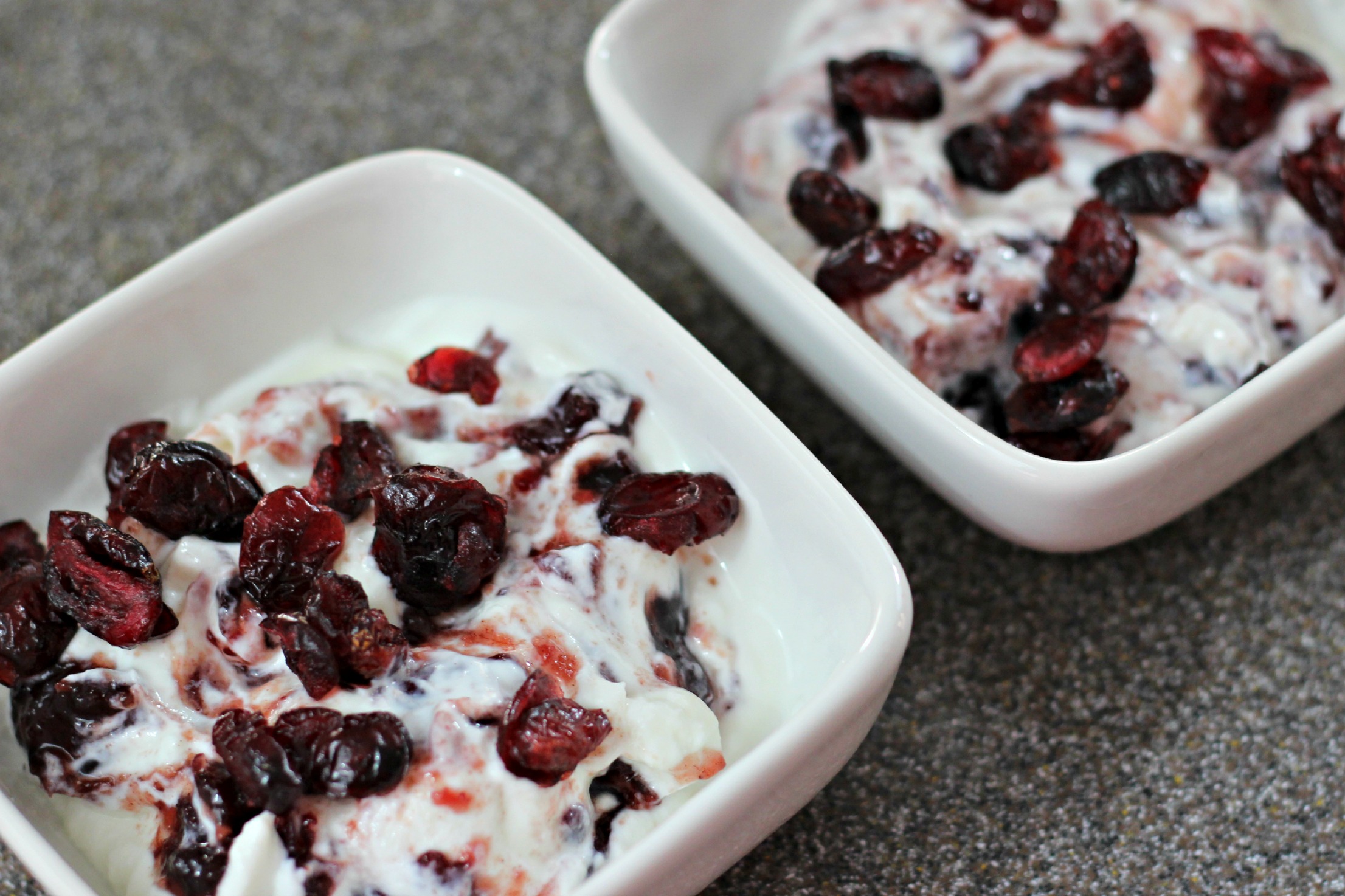 I like to add something special for parties so I made these flag topped toothpicks for the holiday get-togethers. All you need is Washi tape, toothpicks, and scissors. They're so easy you can have your kids make them for you while you're preparing this quick and delicious meatball recipe.

Top the fried meatballs with the tooth pick and a couple dried cranberries for garnish. These are so delicious and perfect for parties or a family dinner at home.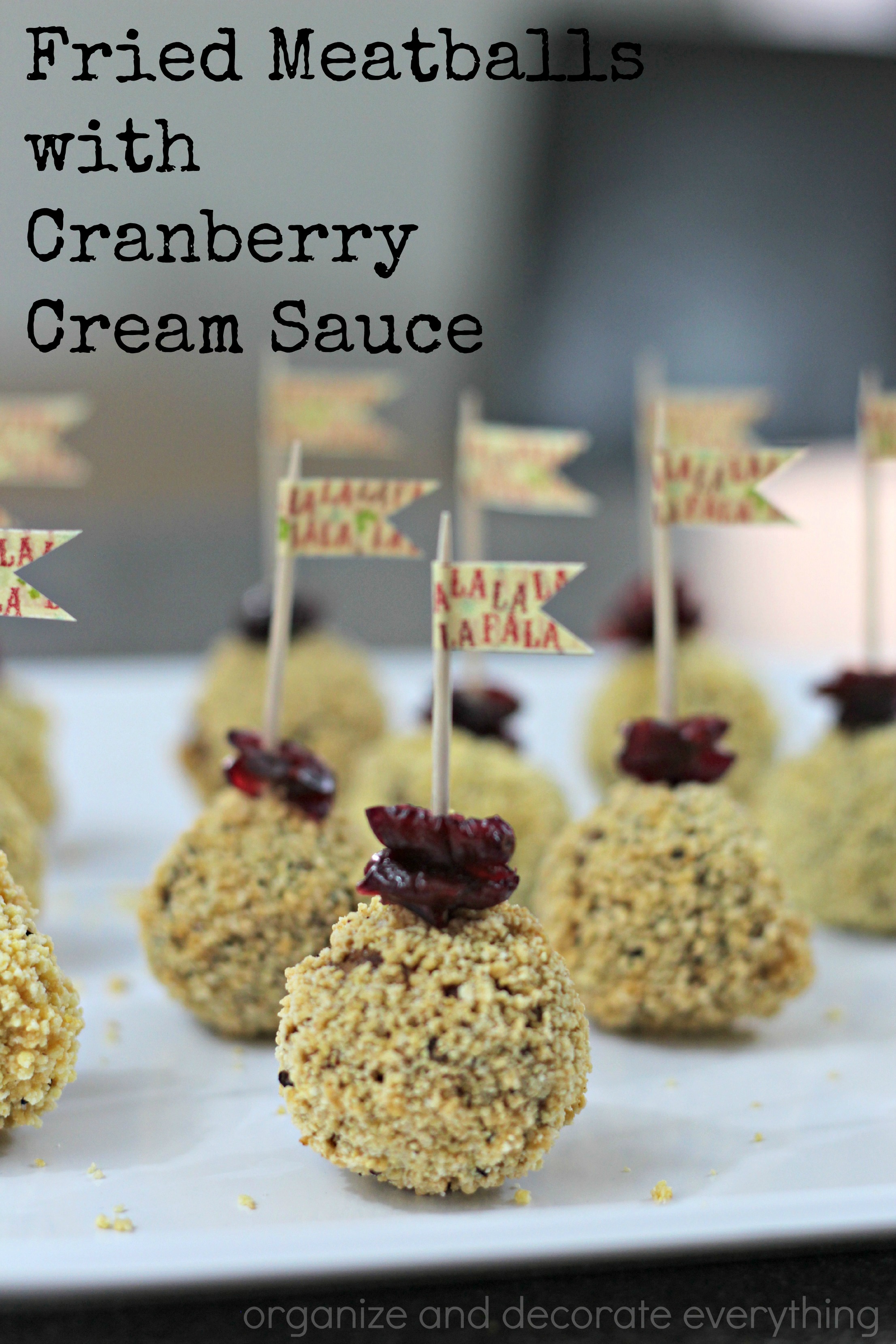 Enjoy!