I didn't decorate the front porch this year as much as I usually do. Last year as soon as I decorated we started getting a lot of wind at night and I was having to gather everything and put it back on the porch every day, a couple times a day. I decided I didn't want to redecorate every day so this year's Welcome Home Christmas Porch is welcoming but not overly decorated.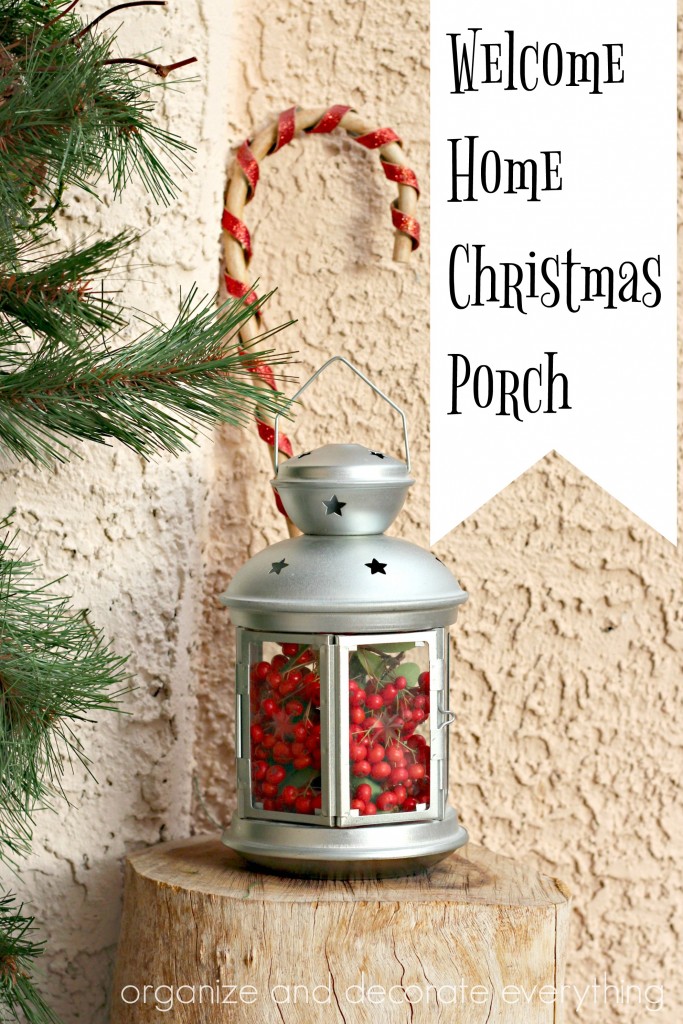 Living in the desert means it doesn't look very Christmas-y outside unless you add a little Christmas yourself. Since I decorated with traditional colors on the inside, that's what I used on the front porch. Isn't it funny how even though it's warm outside if you add a few Christmas decorations it all of the sudden looks chilly in the photos? I enjoy the warm weather but I don't mind if it gets a little cold for Christmas.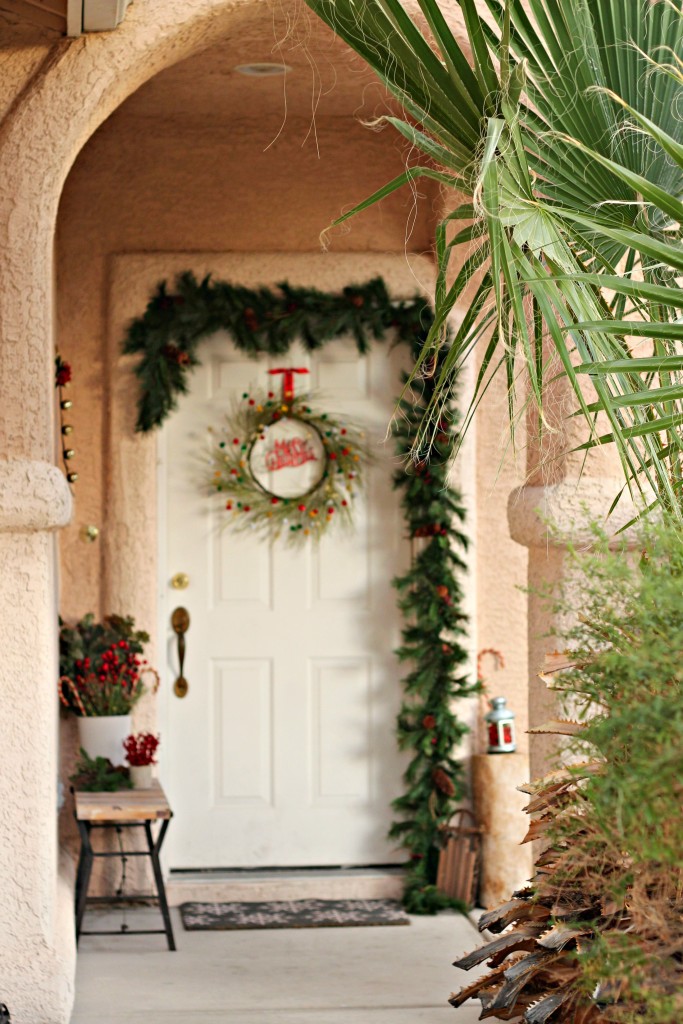 I like putting our Christmas tree in this spot so guests can see it as soon as you open the door. I think it makes our home feel even more welcoming. Ugh, remind me to straighten rugs before I take photos again.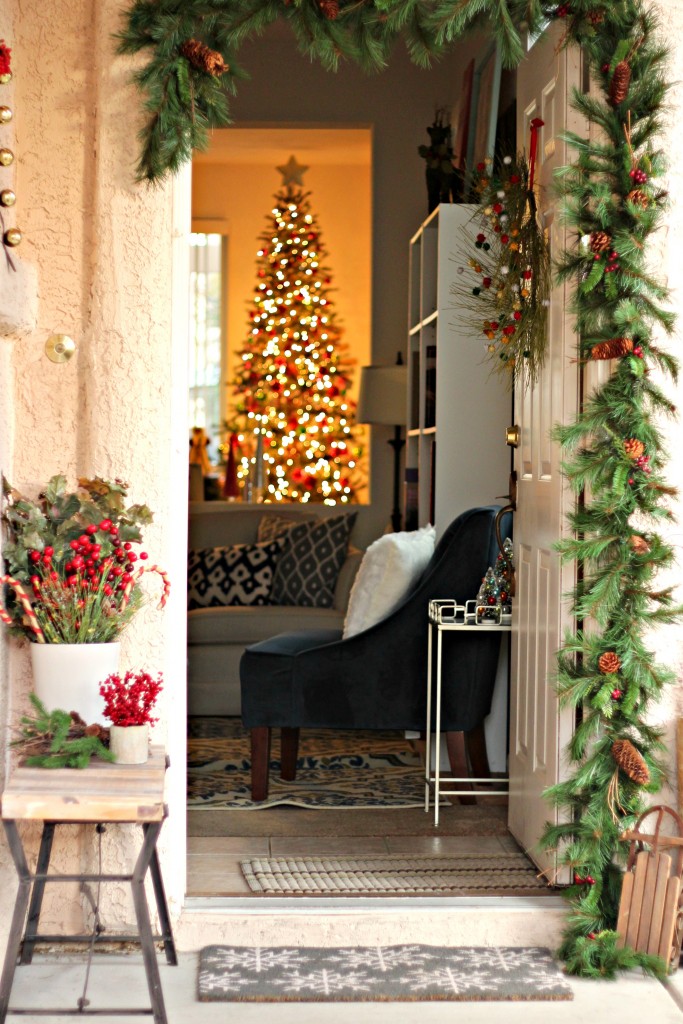 I used things I already had to decorate the porch. I love this bench and that it's functional and also fun to decorate. Since I had some left over greenery and berries I placed them in a tall white planter and added a couple metal candy canes to the arrangement.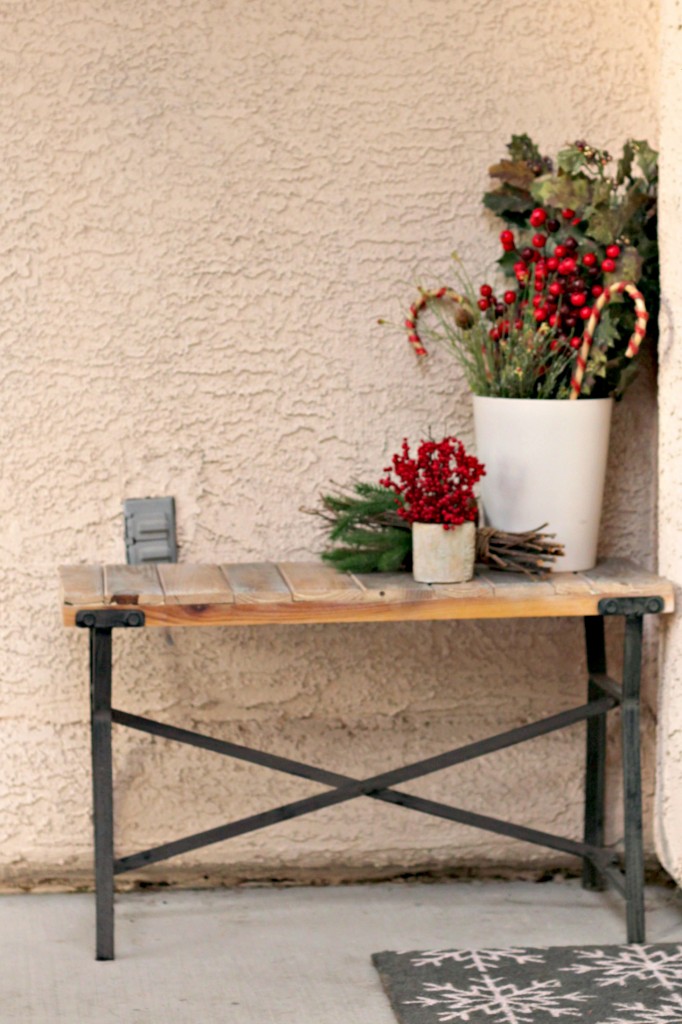 I love the pop of red from the berries!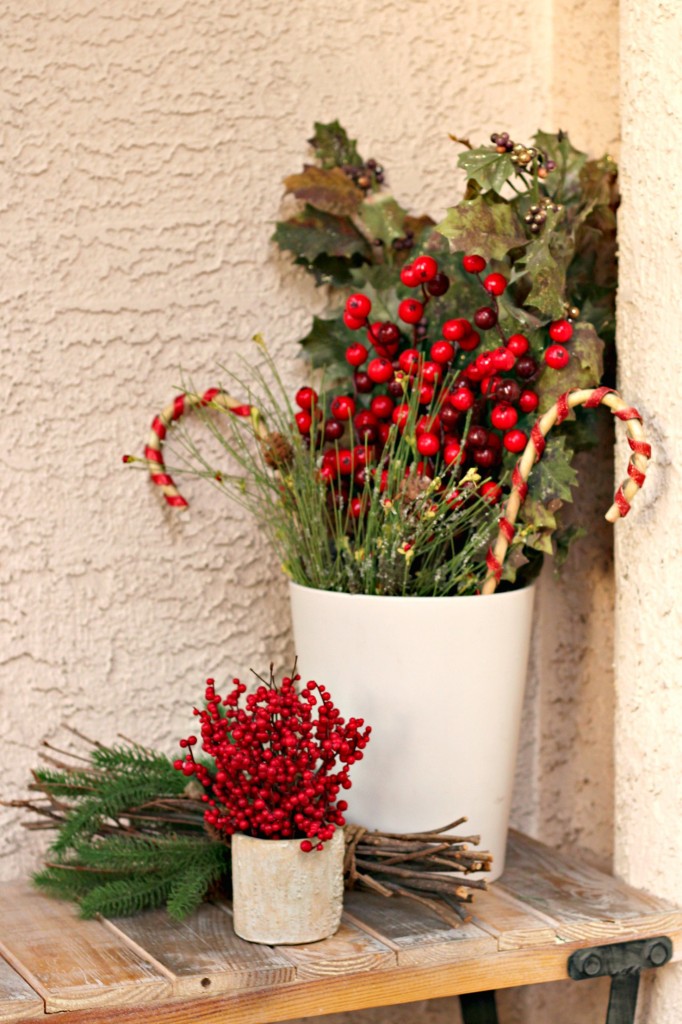 Using what you have can look beautiful and purposeful if you stick to a theme. Since most of the decor items here are suppose to be natural, I didn't seek for perfection in decorating.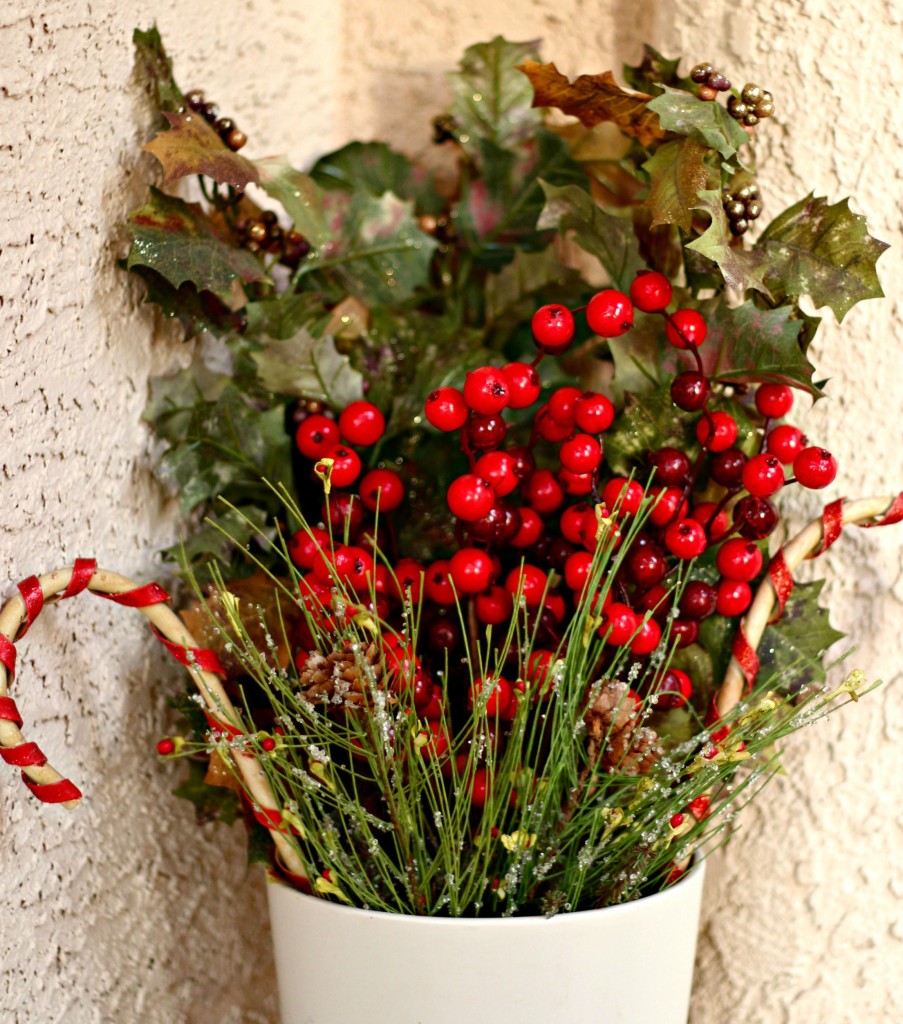 I'm trying to learn to embrace and enjoy imperfections. Most of these items I've had for years but it's easy to find red berries, pine picks, and holly stems right now. Most things are 50% off too, which is always a bonus.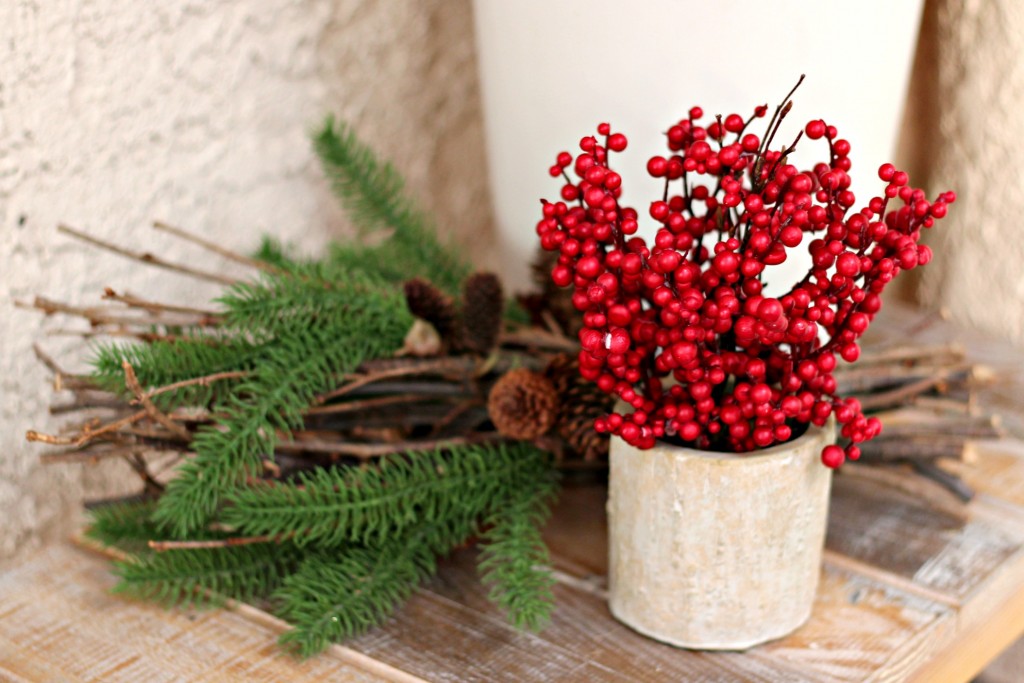 I'm lucky to have berries growing in my front yard so I was able to clip a few bunches off the bushes and decorate the porch and a few areas inside my home with them.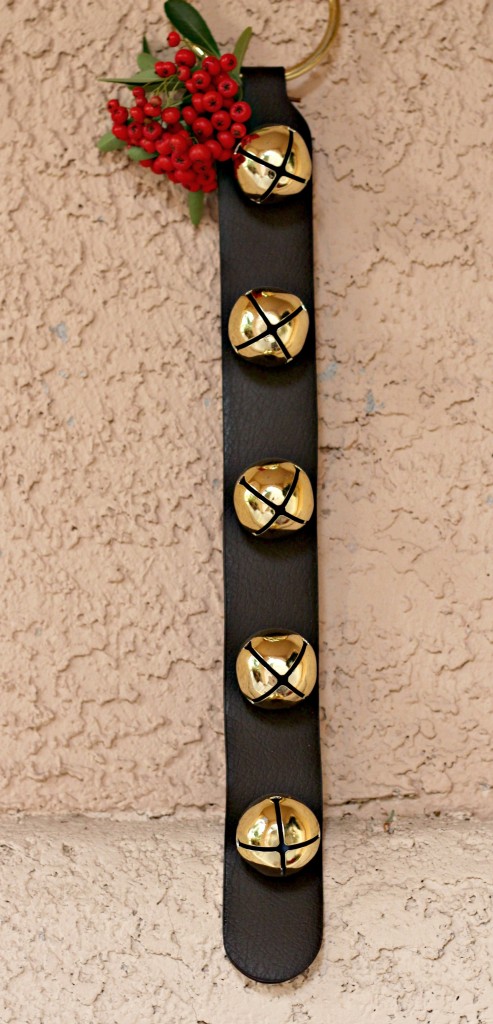 They're so simple and perfect with the bells.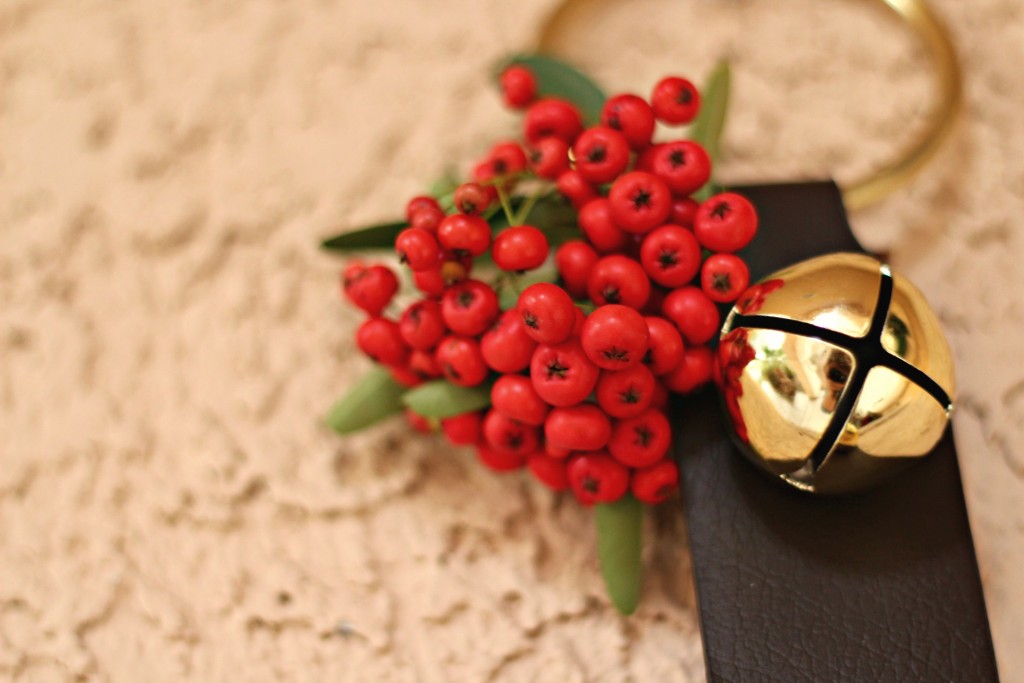 I got this tree stump from an orchard a few years ago, one day I'm going to get the bottom leveled off. I still love using it to add height to items on my front porch. Isn't it awesome? The bark was already removed when I found it. It's super heavy!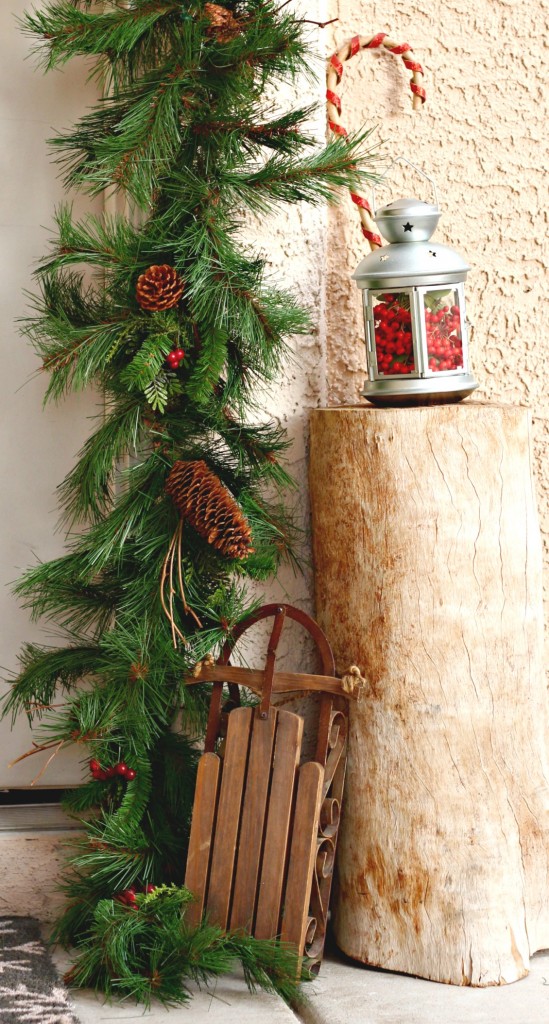 This little sled is getting rustier and better every year. The outside elements are perfect for it.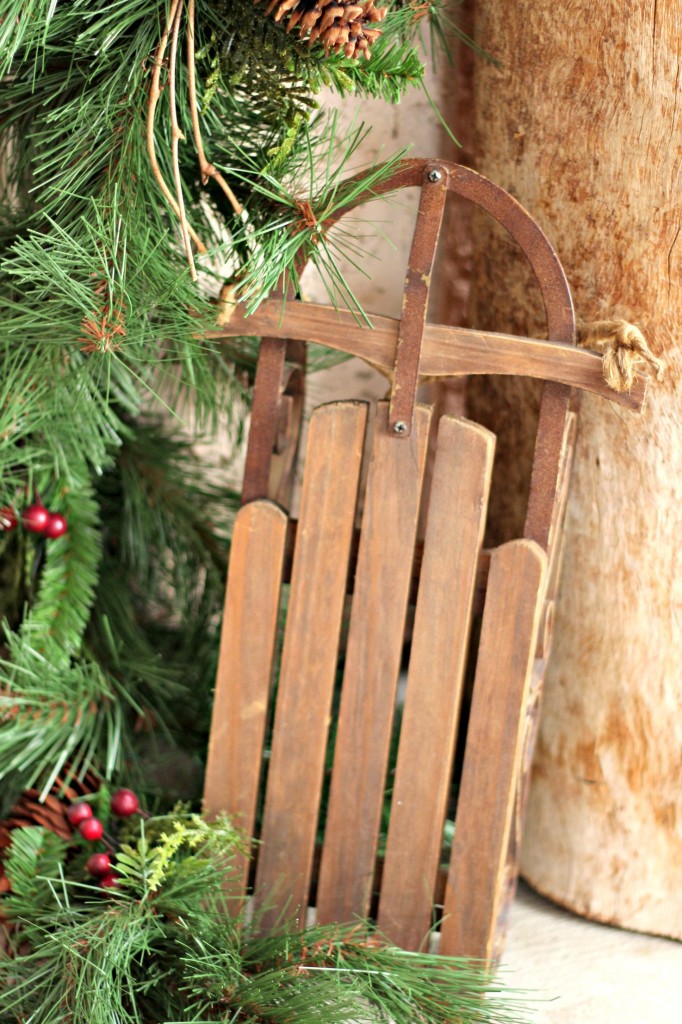 I added some fresh berries to the inside of the lantern to bring some red to this side of the porch.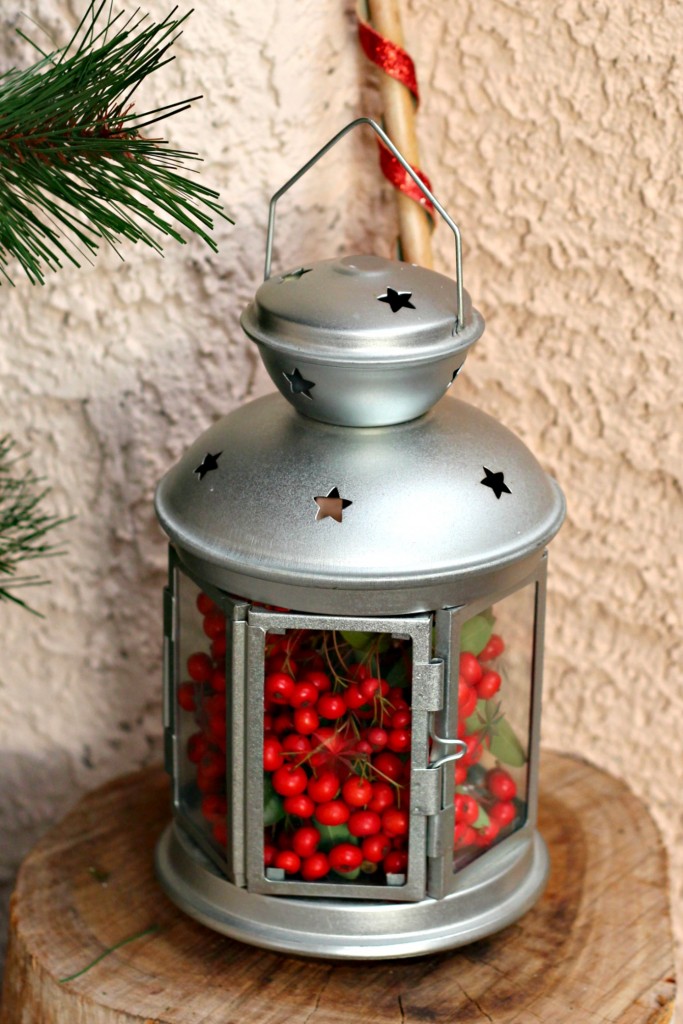 I'm so glad I added the garland around the door, it was just what it needed to soften the porch and make it more welcoming. Since I'm renting I can't add nails anywhere but luckily the door already had clips around it.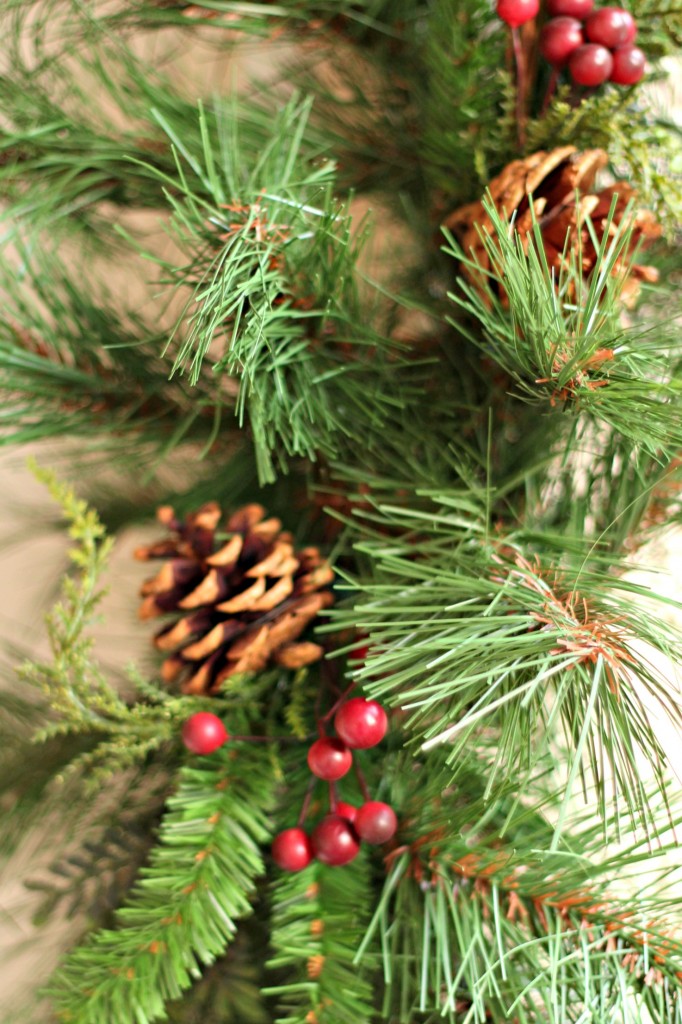 Adding pom poms to this pine wreath gives it a fun whimsical feel. I added the Merry Christmas to the center with fishing line.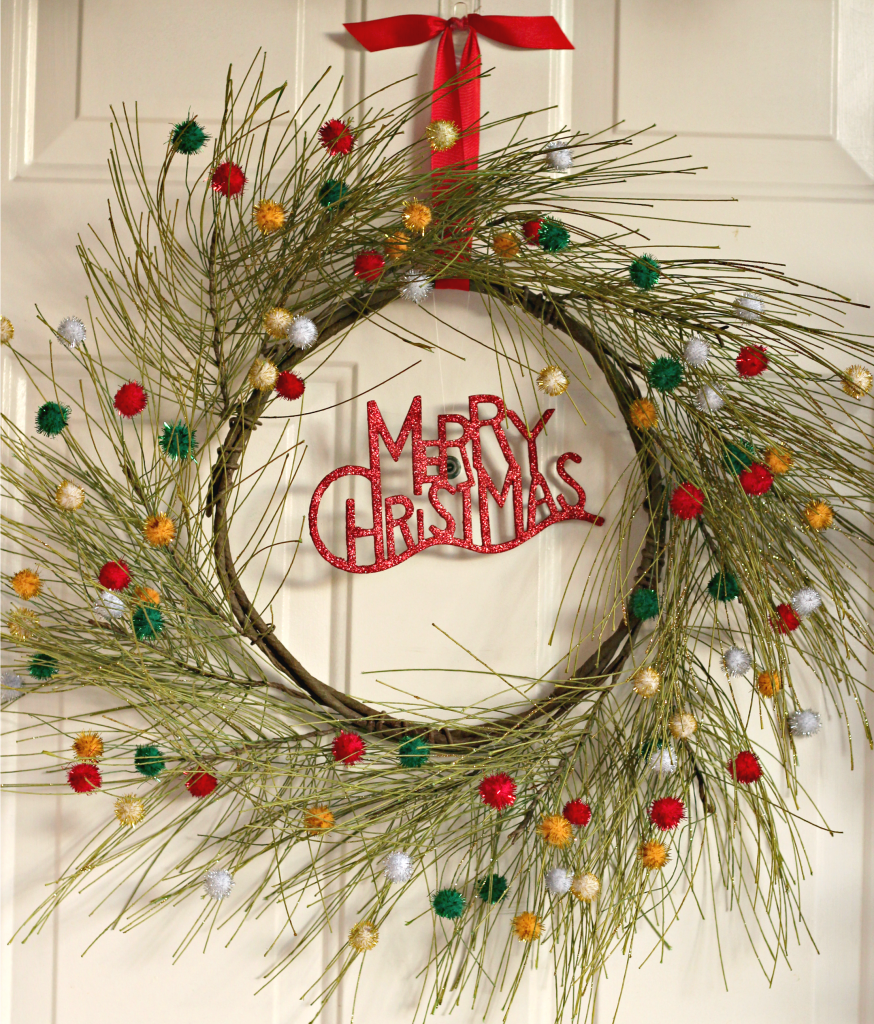 I hope you enjoyed the tour of my little Christmas porch. I love decorating this time of year.