Make a bright and useful tray out of an old and worn frame.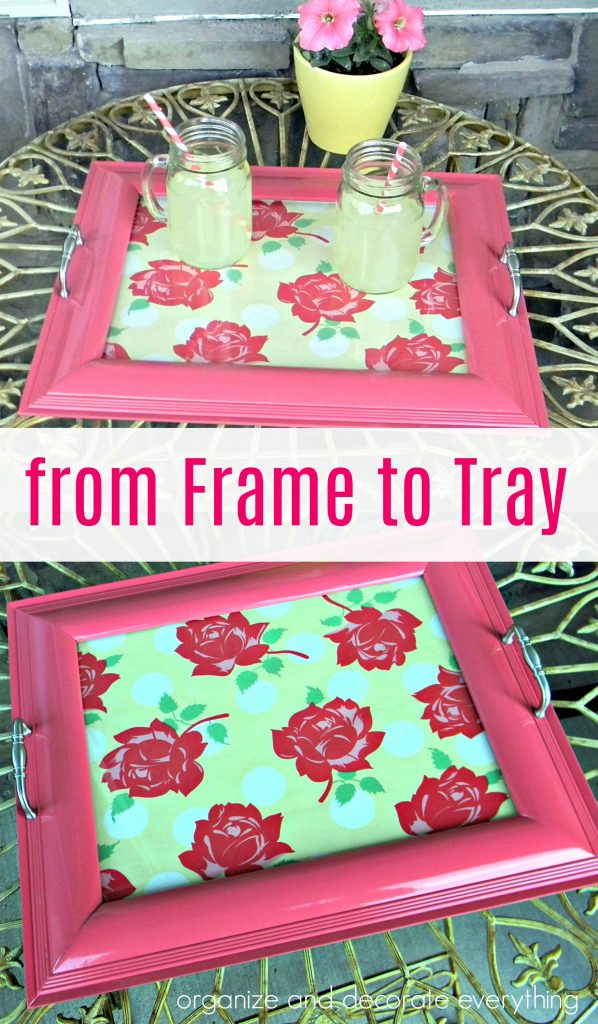 I love neutrals but I also like pattern and splashes of color. Living in the desert means Fall is the perfect time to take advantage of being outdoors. I decided to make a tray for our outdoor living spaces. Making something new out of something old and worn is one of my favorite things to do. And you can't get much brighter and cheerier than this tray.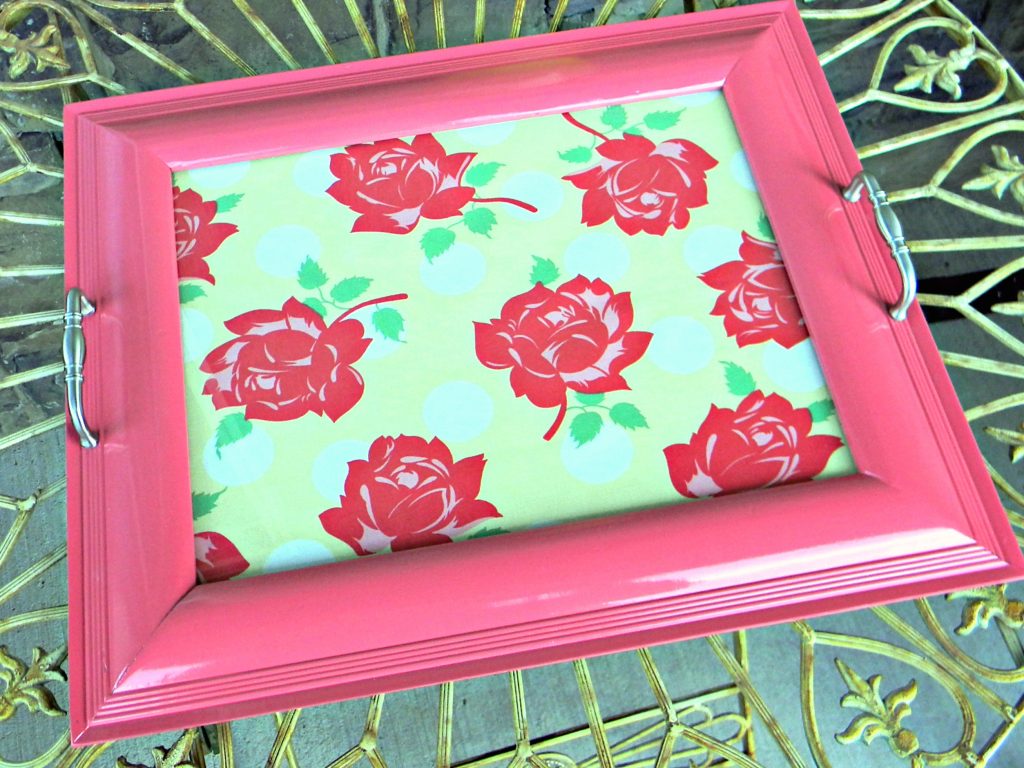 Supplies needed for the frame tray:
*11″x14″ frame
*spray paint ( I used Watermelon by Krylon)
*fabric, wrapping paper, or scrapbook paper
*drawers pulls
*drill
Start by spray painting the frame with your color of choice. Since it's a small piece don't be afraid to go bold. I used 2 coats of spray paint on my frame.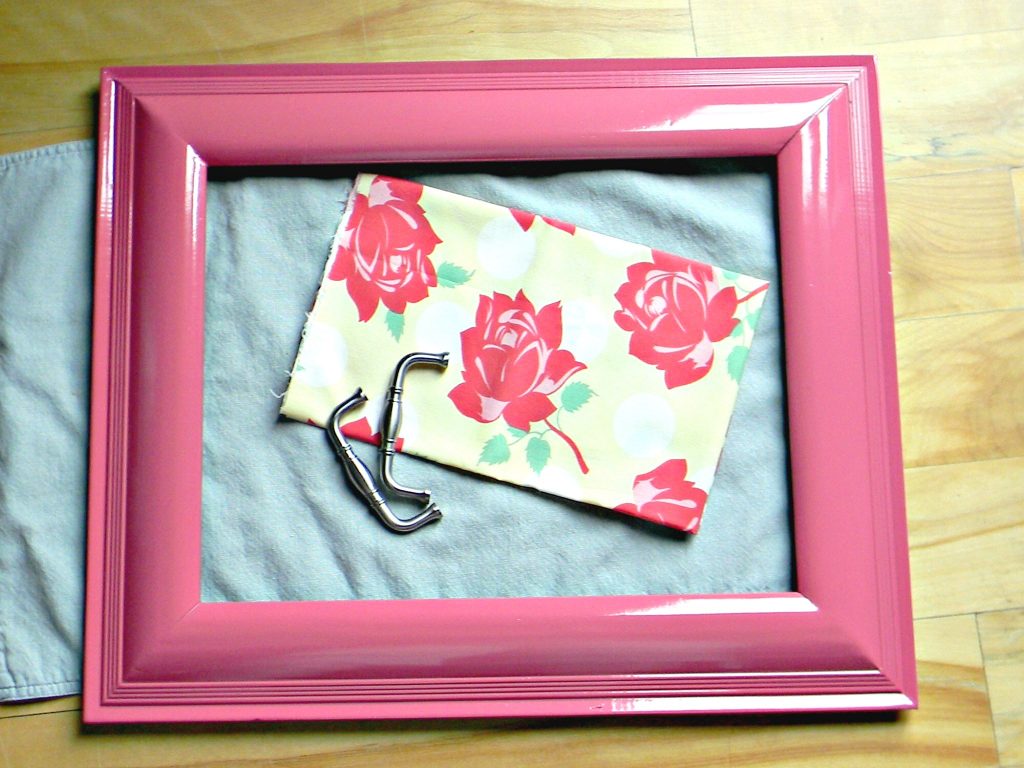 Find the center of the 11″ sides of the frame and measure to drill the holes for the handles. My handles are 3″ so I just marked the spots with a sharpie and drilled through the frame. Place a block of wood under the frame so you can drill all the way through the frame and not damage the surface underneath.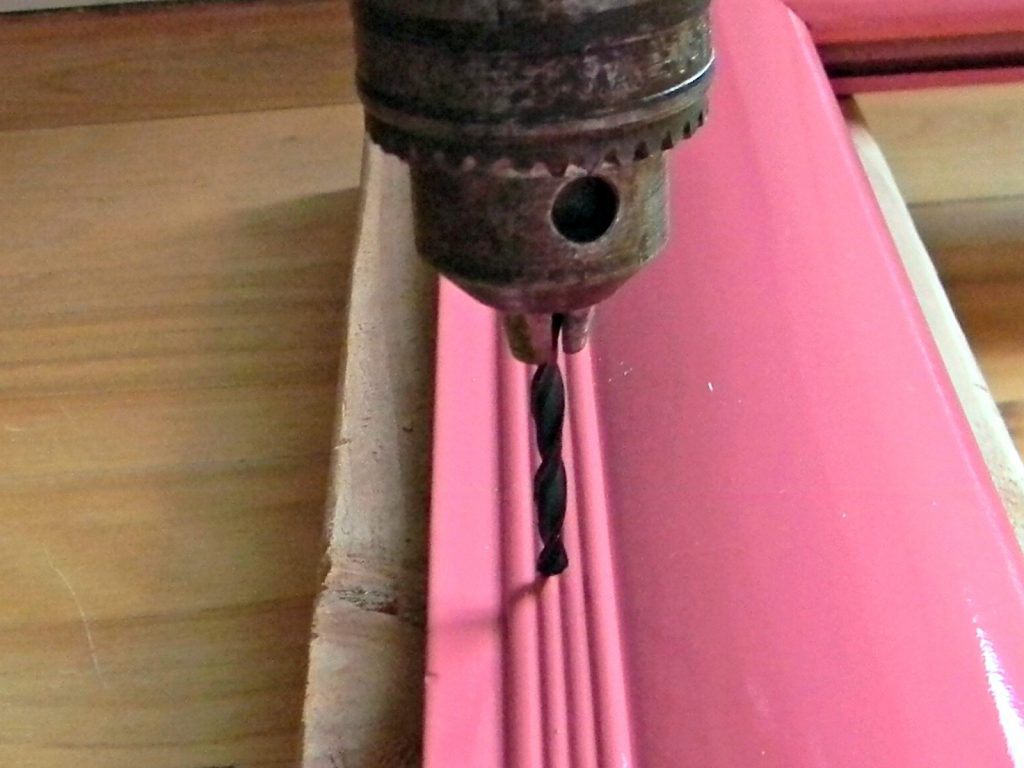 Screw the handles onto the frame the same as you would a cabinet door. I bought the handles at WalMart for about $2.50. It's the only purchase I had to make for this project. Hobby Lobby also has a great selection that you can get at 40% off.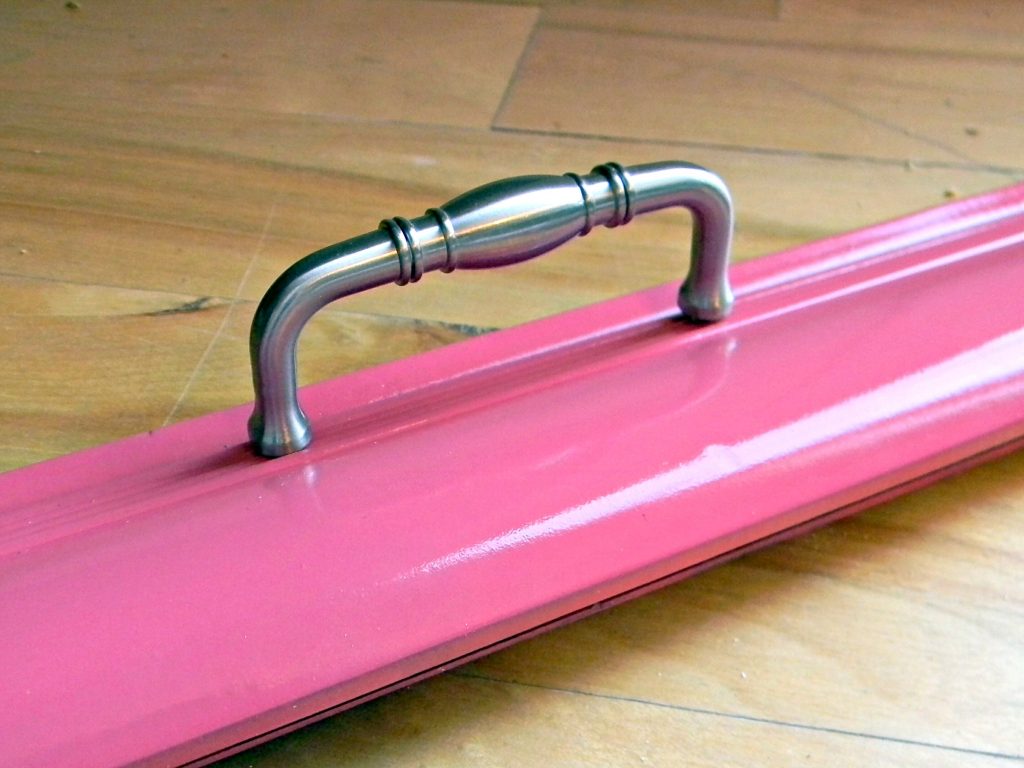 I've had this fabric for a couple years. I loved it and knew I would eventually use it somewhere. I'm glad it was perfect for this project. Simply sandwich the fabric between the glass and the back of the frame then put it back together. It's easy to change the fabric if I grow tired of it. You can also use scrapbook paper or wrapping paper. Since it's under glass no moisture will be able to get to it.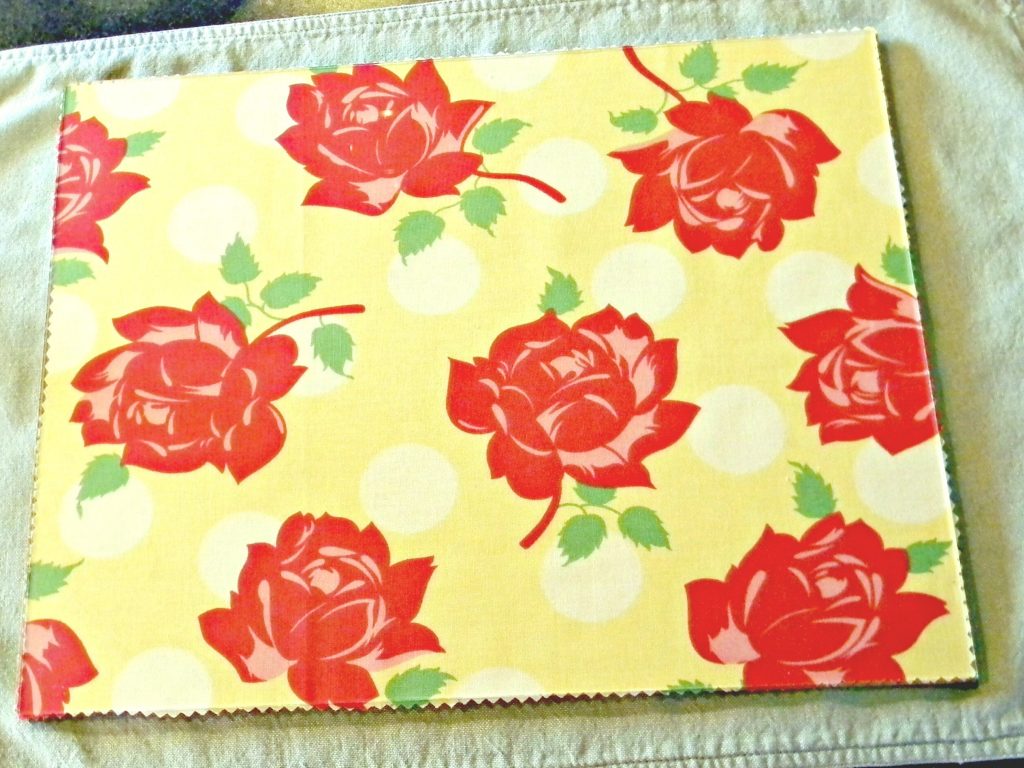 Now we can have something to drink in our outdoor space without having to worry about the drinks spilling because the table is a little uneven.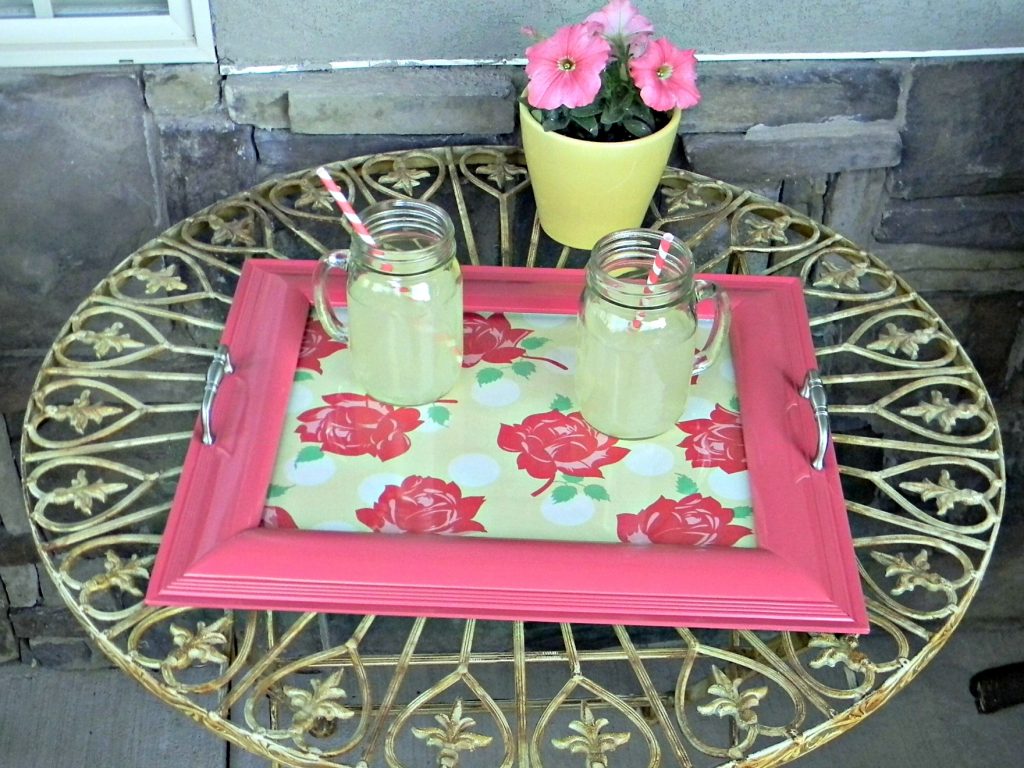 My colors for the outdoor space are gray and navy but I love this shot of bright pink and yellow. It's fun and adds some interest to the space. Since we're in a warm climate area we use our outdoor space year round. Cheers to outdoor living.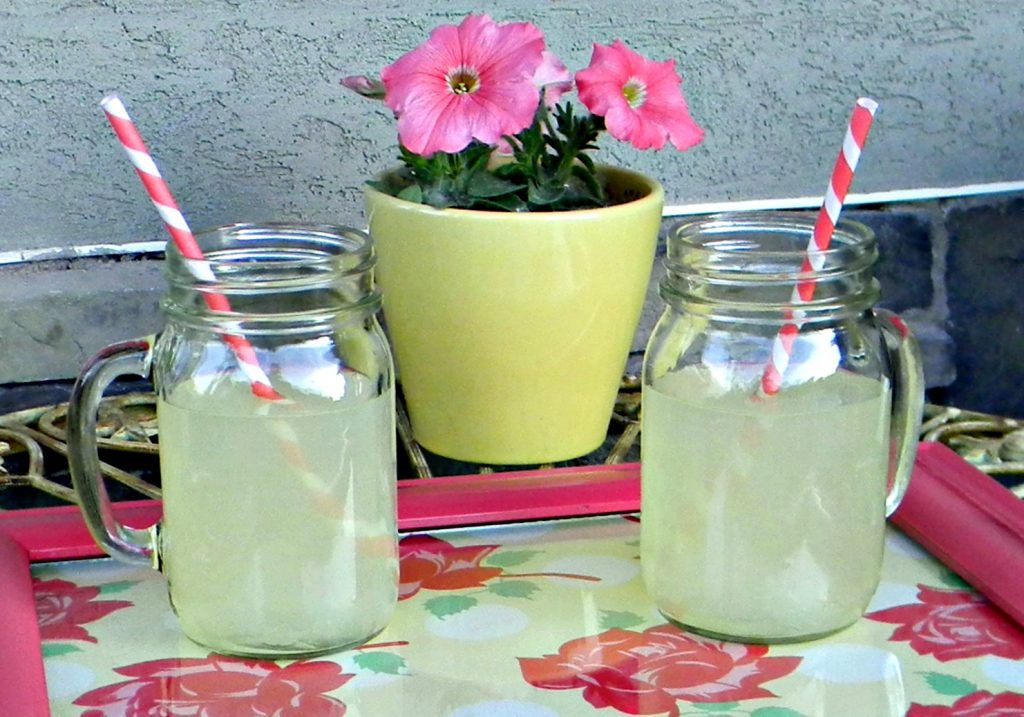 Pin it for later: Frame Tray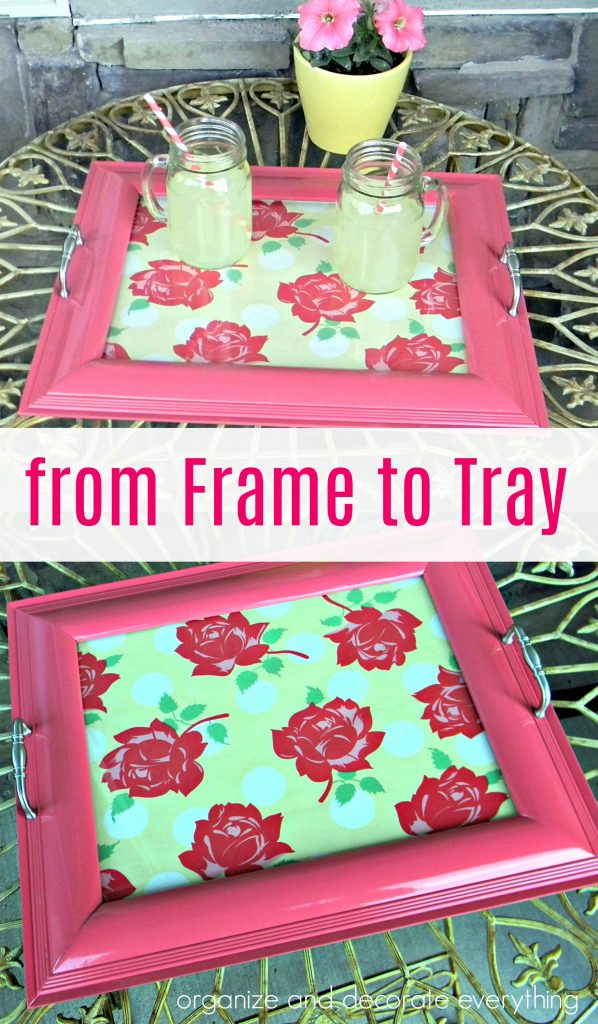 You might also like: