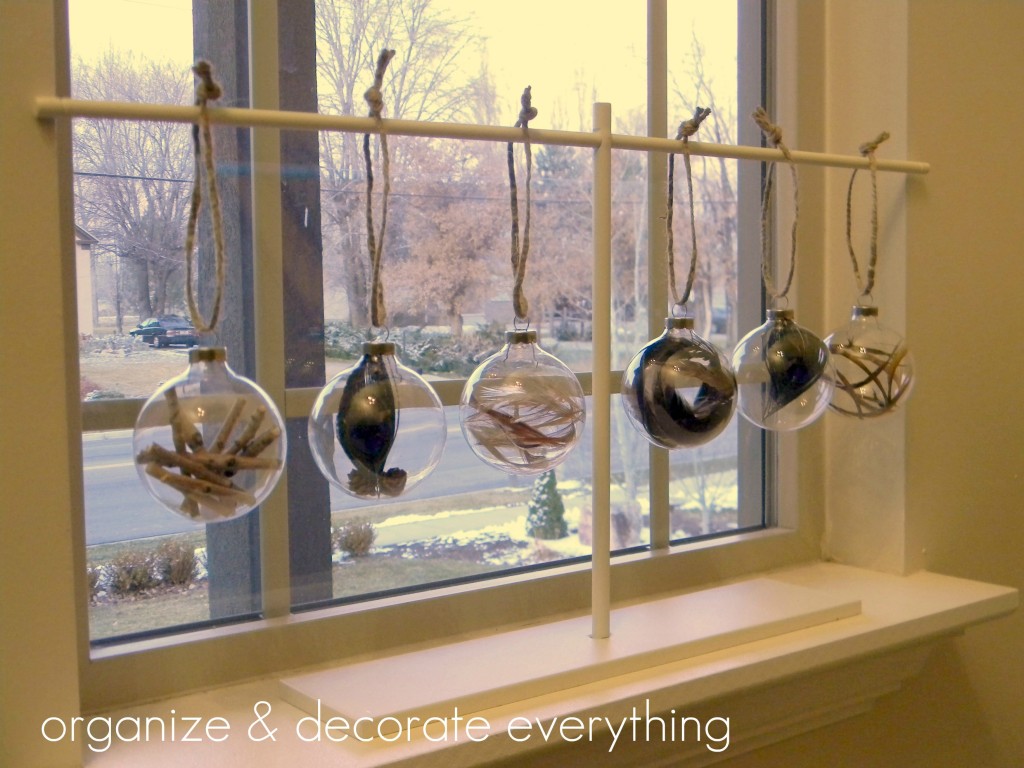 I had some clear ornaments and feathers laying around and thought it would be fun to make some new ornaments to go with my natural/outdoorsy/woodsy Christmas decor this year.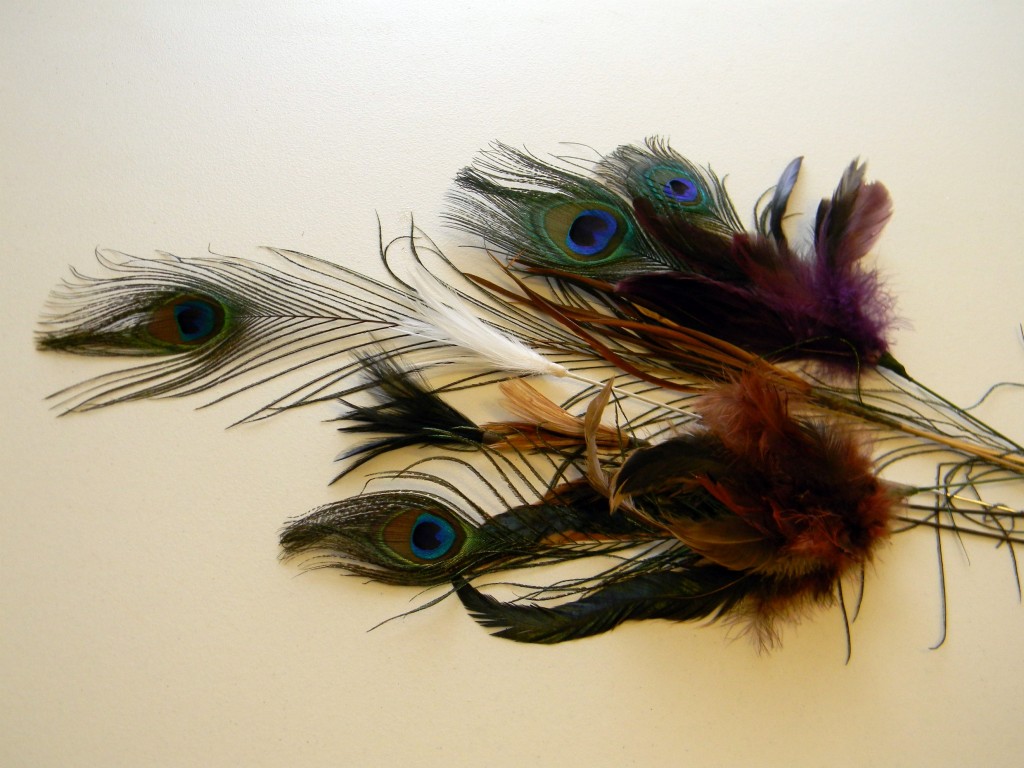 I'm loving our simple decor this Christmas.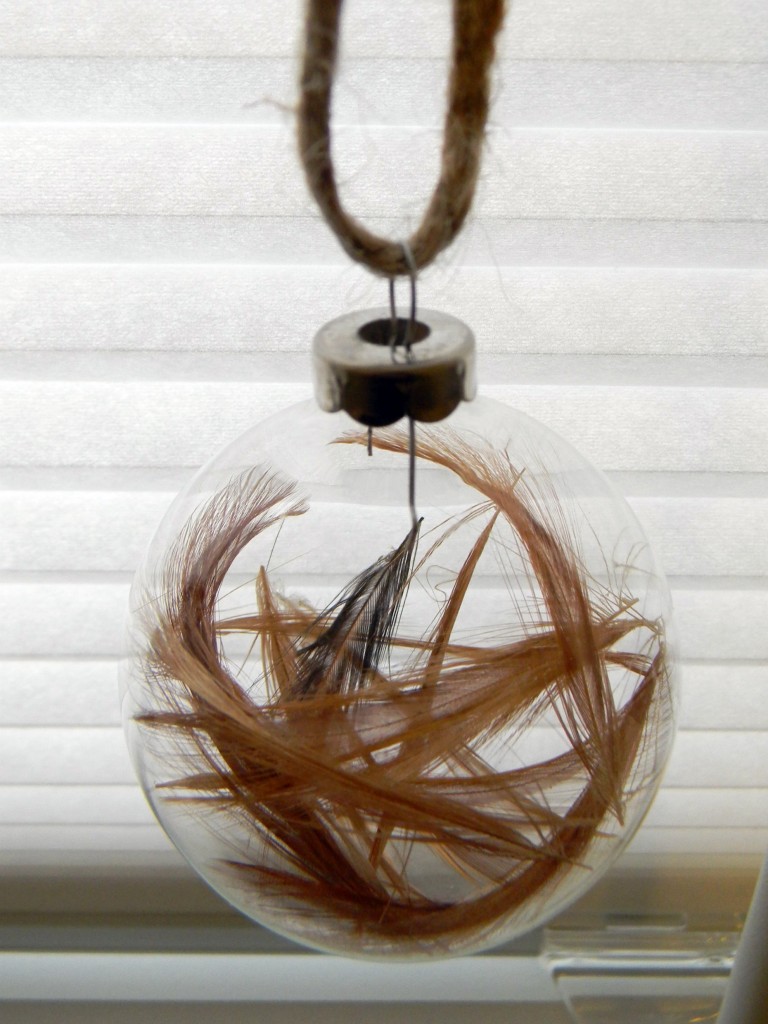 Even though there's not a lot of color, there's tons of texture.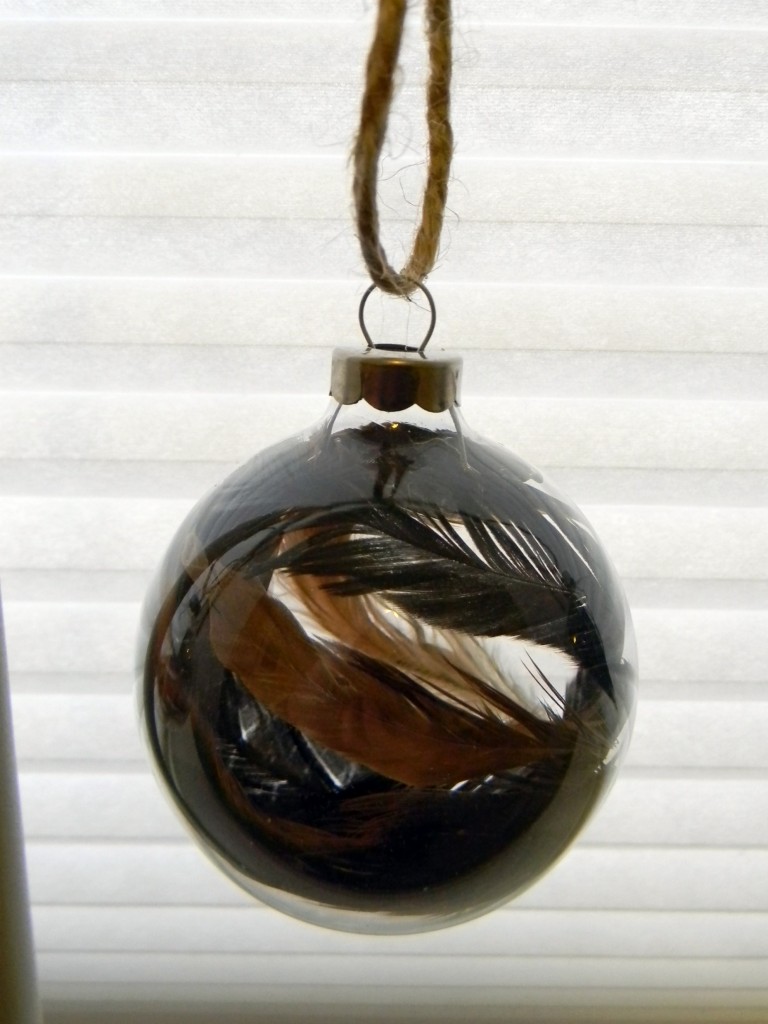 I filled the glass ornaments then tied on a piece of jute to hang them by.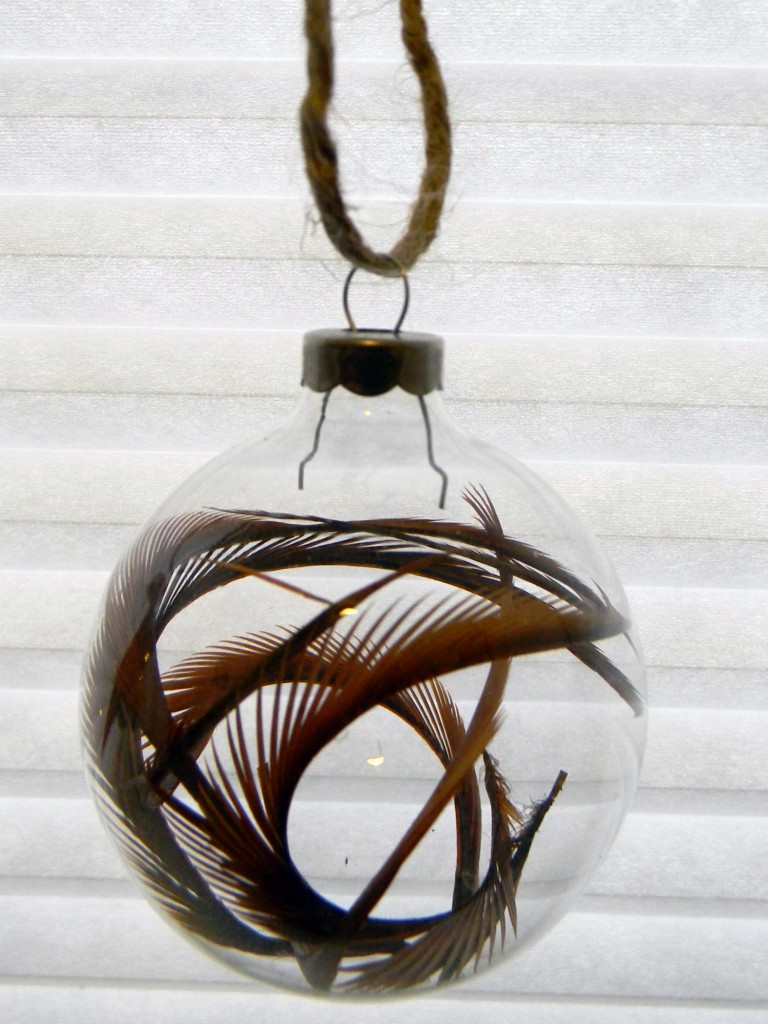 The 2 peacock feathers are my favorite. It's hard to get a good detailed picture of them, but they're beautiful.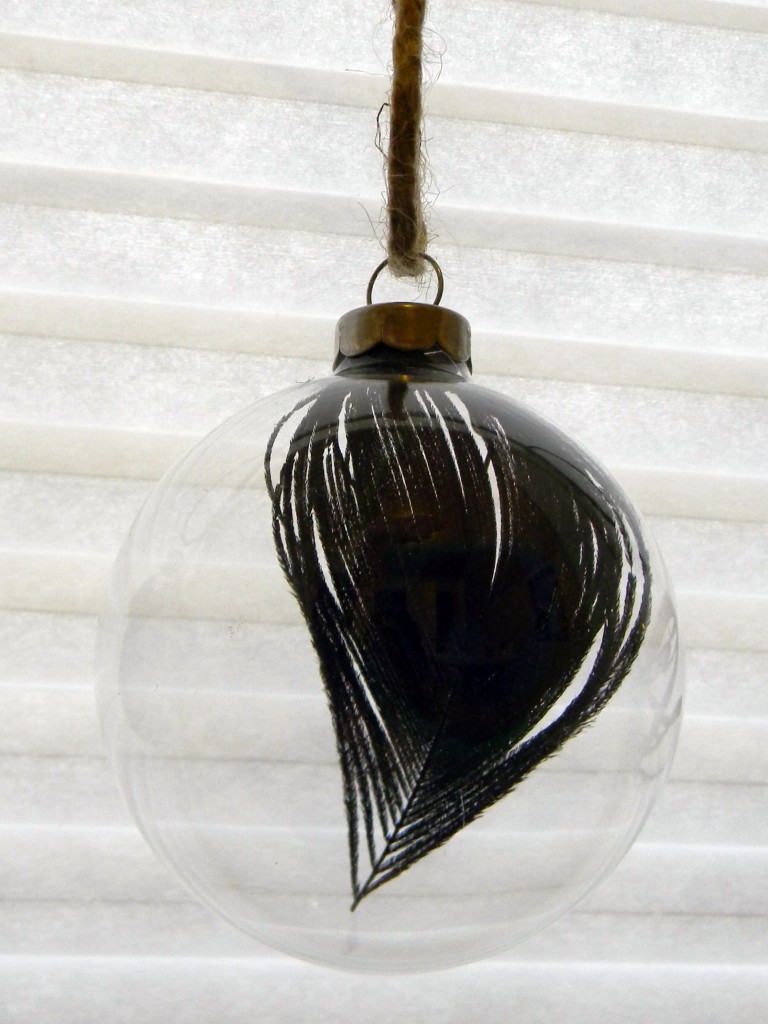 I saw some sticks in the front yard and thought they would be perfect in an ornament too.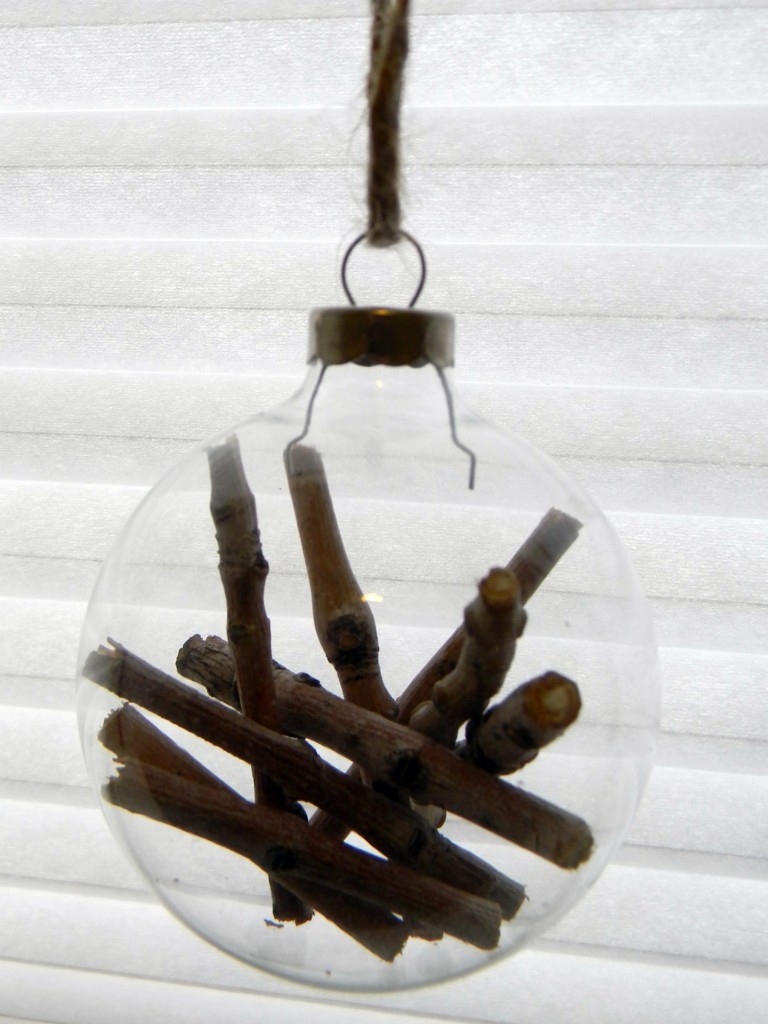 The ornaments are displayed in the little window next to our front door. I really love them.