I can't really call this a tutorial. It's more like I have this cute idea I want to share with you. It's hard to call something a tutorial when it only has 2 steps and takes less than a minute to make. I love these colorful felt balls and these felt ball flowers are even better. So let's make some, okay?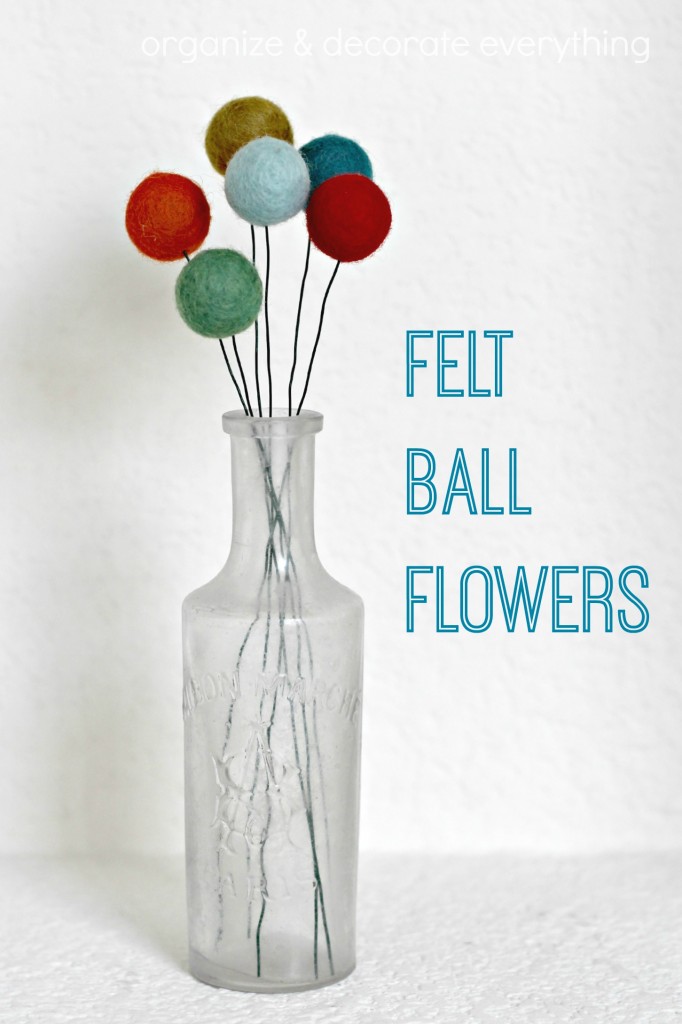 Product links are affiliate links for your convenience but many of these products can also be found locally. There is no added cost to you by clicking on the affiliate link.
I have a few of these Billy Ball Flowers and I just love them. I need to buy more so I can have them all over my house. They're so Springy! I decided to recreate something similar to decorate with for Spring and since I had about 6 felt balls in my craft stash they were the perfect candidate for copy-cat Billy Balls.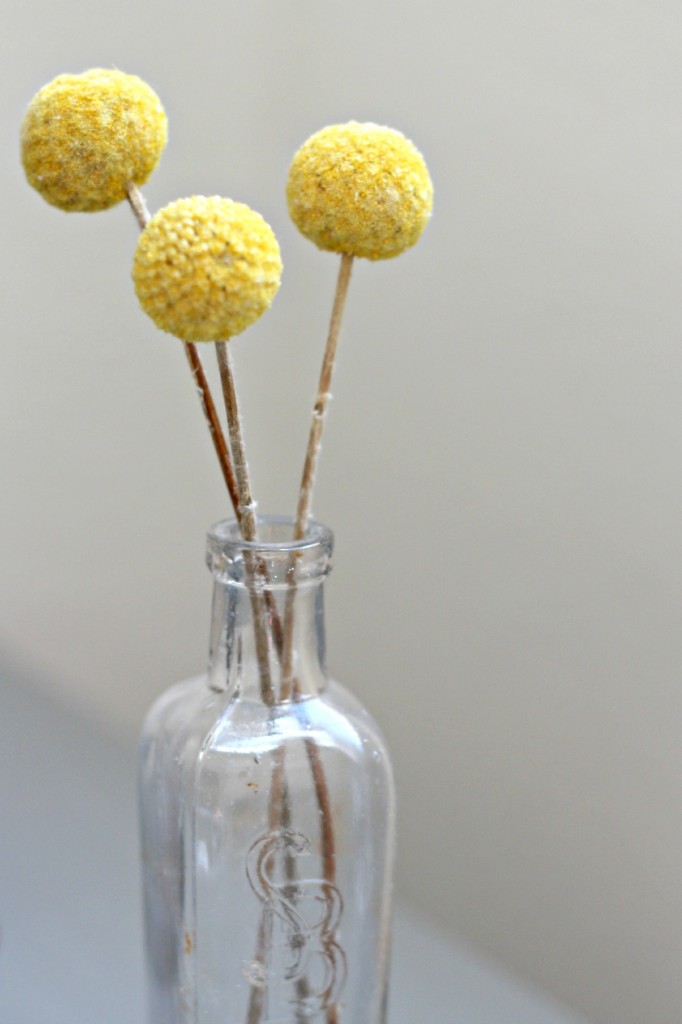 Here's what you need:
Felt balls
Floral wire
Wire cutters
Bottle or vase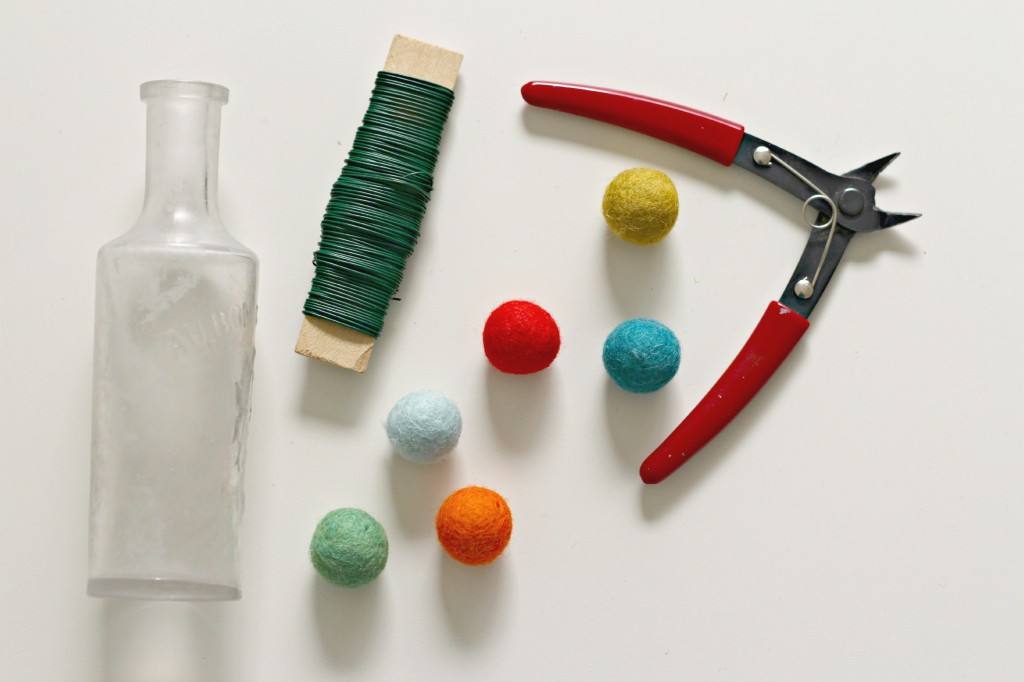 Cut the wire to about 9″ long.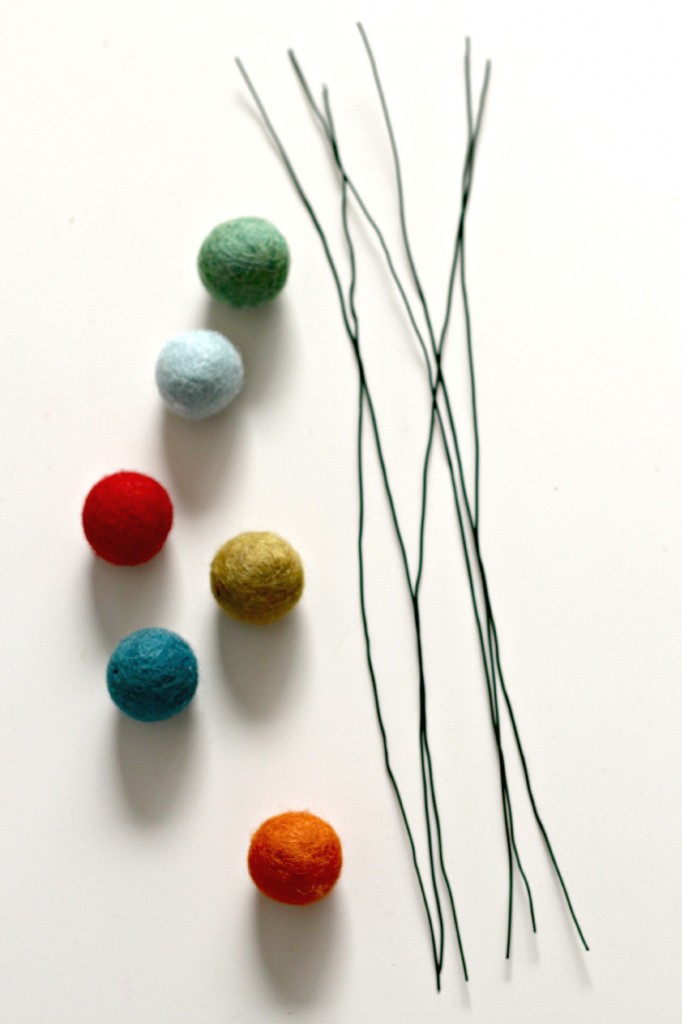 Poke the wire through the center of the felt ball, going about half way through. You might have to wiggle it a bit to get it to the center. No need to glue or adhere in any way, they stay secure.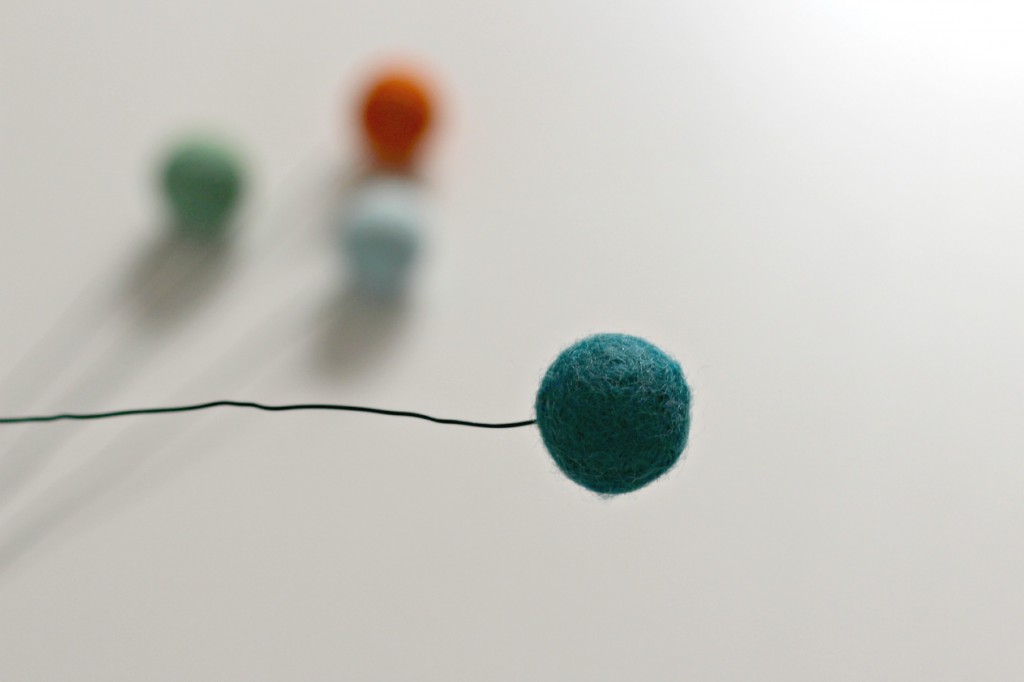 I love the pretty colors. As soon as I purchase more felt balls I'm making a garland that will be perfect for Spring.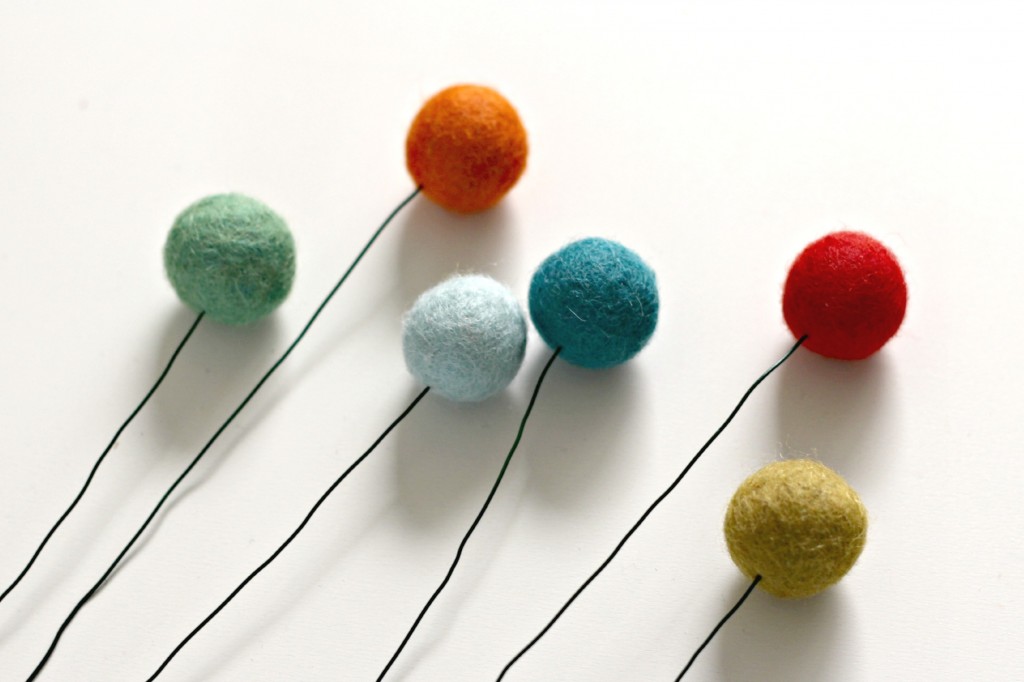 See! Not really a tutorial but what a fun decor idea to add to your home. Oh, once I got them in the vintage bottle I cut a little of the wire off each flower to vary the height. Pretty adorable, don't you think?!