Finding and sharing ways to save money are some of my favorite things to do. Why spend more on something when it isn't necessary? There are a few make-up items I will spend some big bucks on (I am getting older after all) but the majority of my make-up purchases are from big box stores. I was happy to discover that I could purchase the majority of my favorite everyday make-up products from Dollar General and save even more money.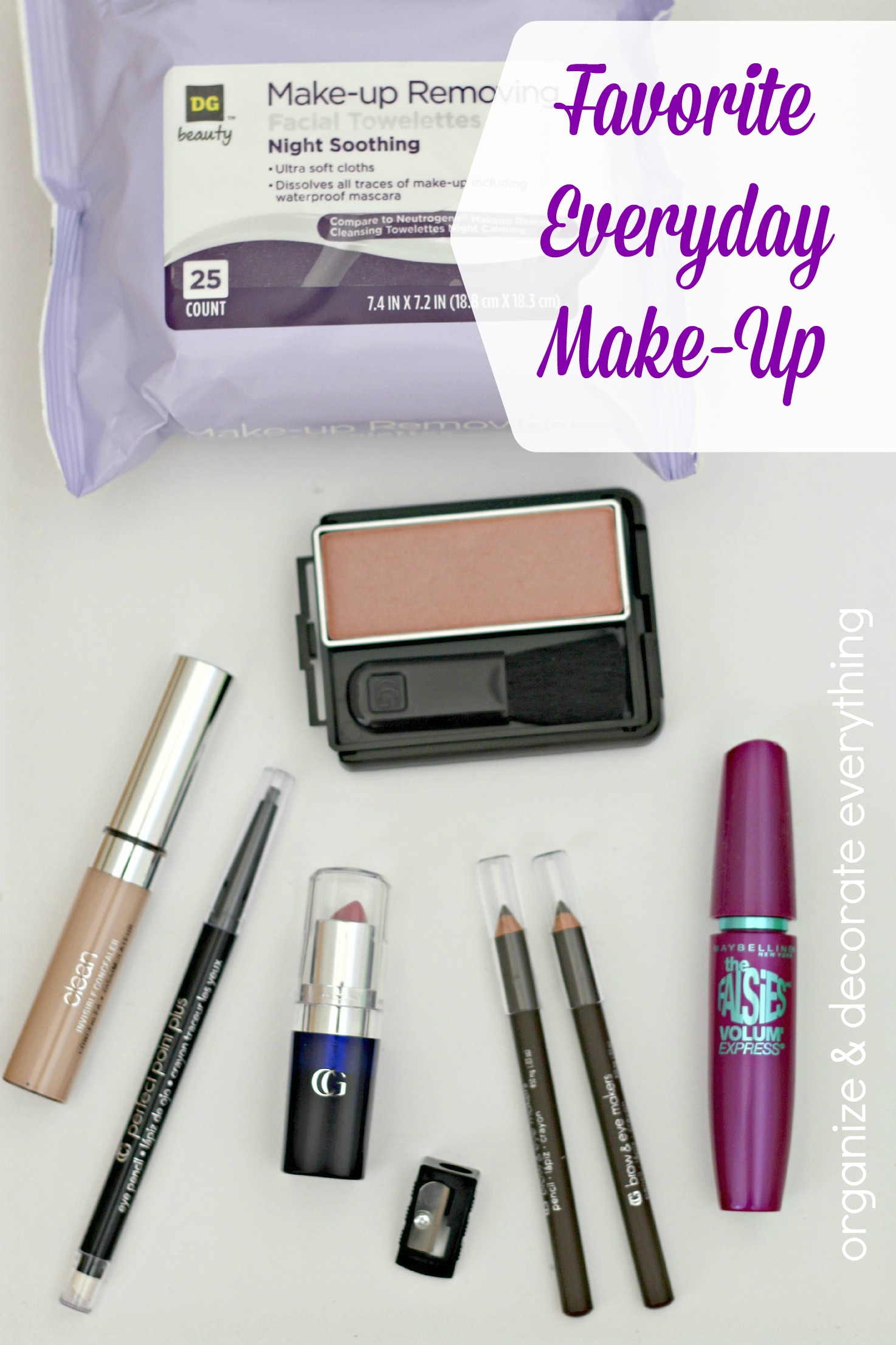 I'll show you some of my favorite everyday make-up products and how I store and organize them, then I'll share some of my teen daughter's favorite purchases.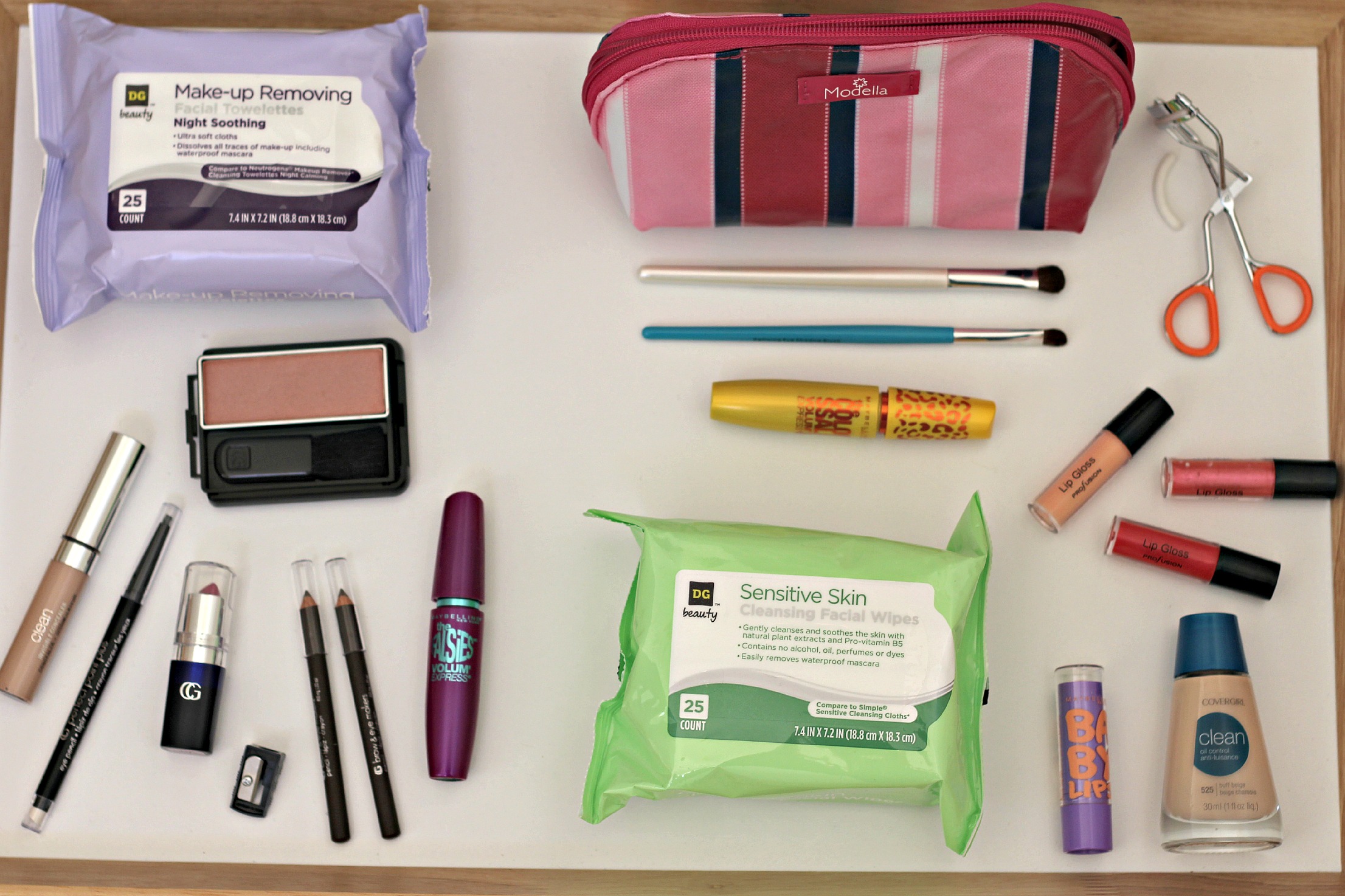 We both chose face wipes. I love that these wipes are less expensive but just as effective as the more expensive brands. Since I use waterproof mascara most of the time I need something that can take it off without scrubbing and making my eyes red. We also travel a lot on the weekends and face wipes make everything so much easier. Dollar General carries all my favorite brands such as: Cover Girl, Maybelline, Baby Lips, Wet n' Wild, L'Oreal, and L.A. Colors.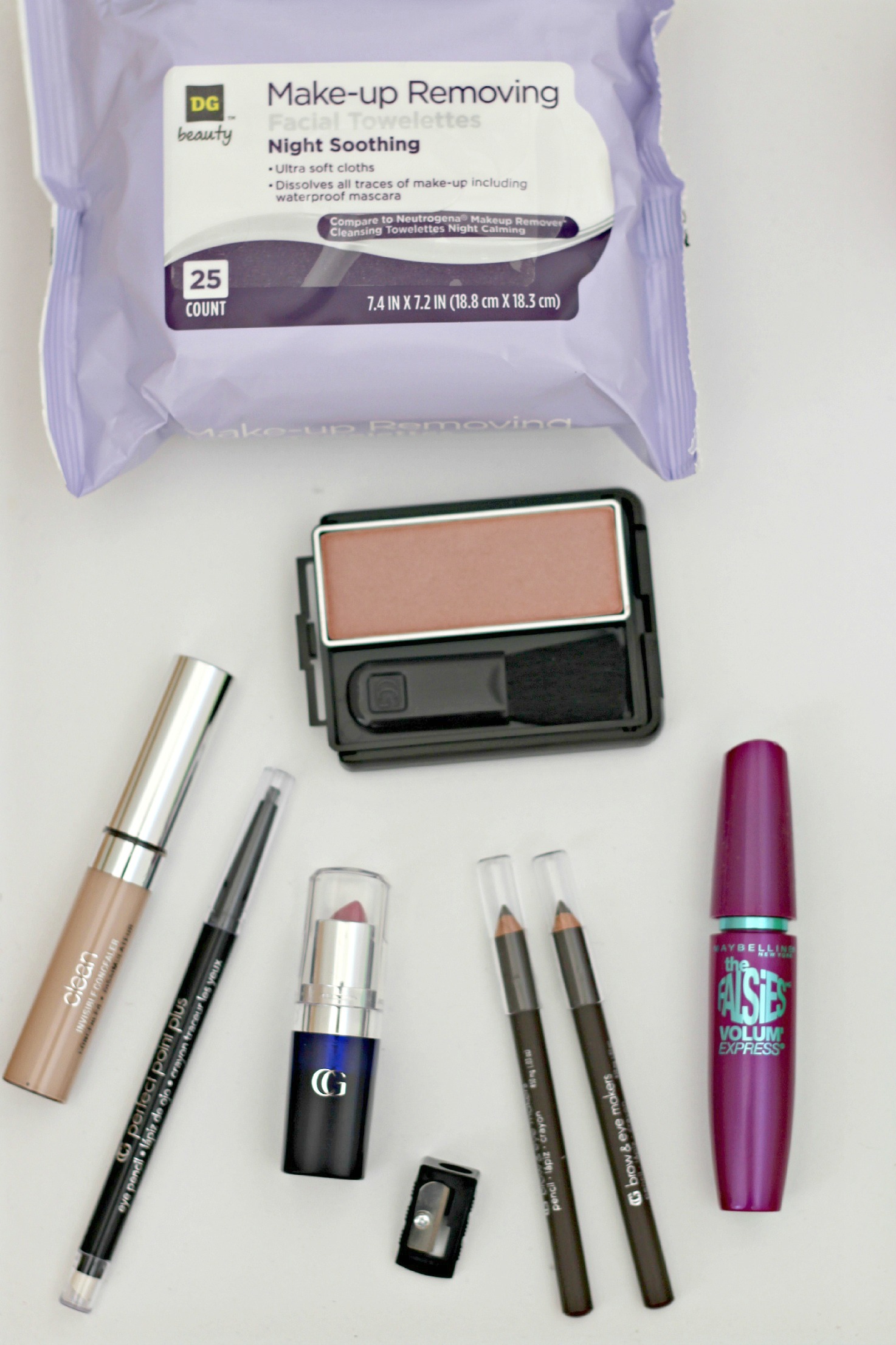 My daughter is in several choirs and theater and has to stay after school often so she needed a bag she could carry her make-up in if she needed to freshen up a bit. Because we're saving money on her cosmetics I don't mind if she experiments and little and tries new products. Those lip colors were a little out of the ordinary for her but for 3/$1 why not try something new? The make-up brushes were very inexpensive and she actually loves them. Oh, and 2 out of the 3 lip colors were a hit.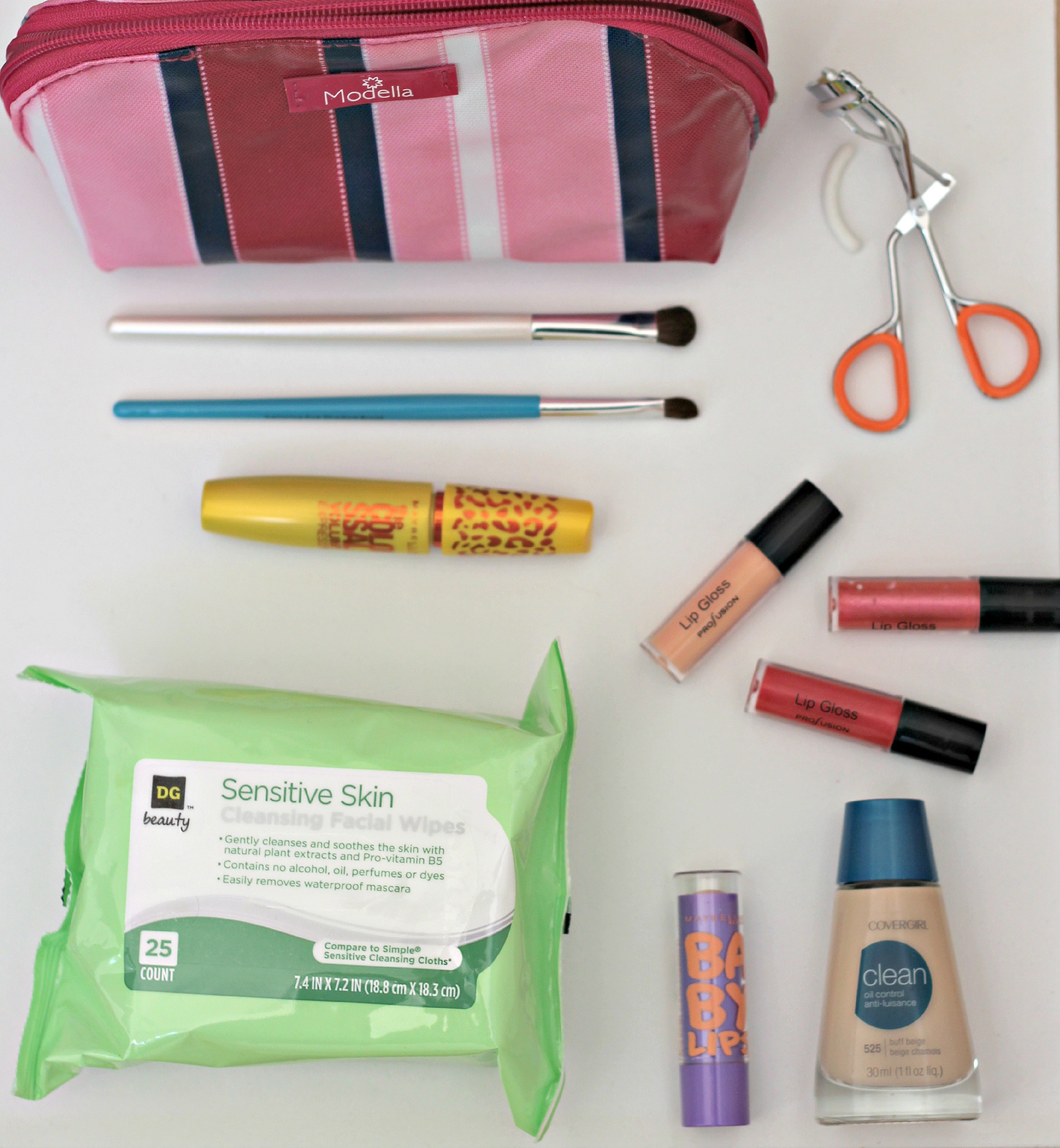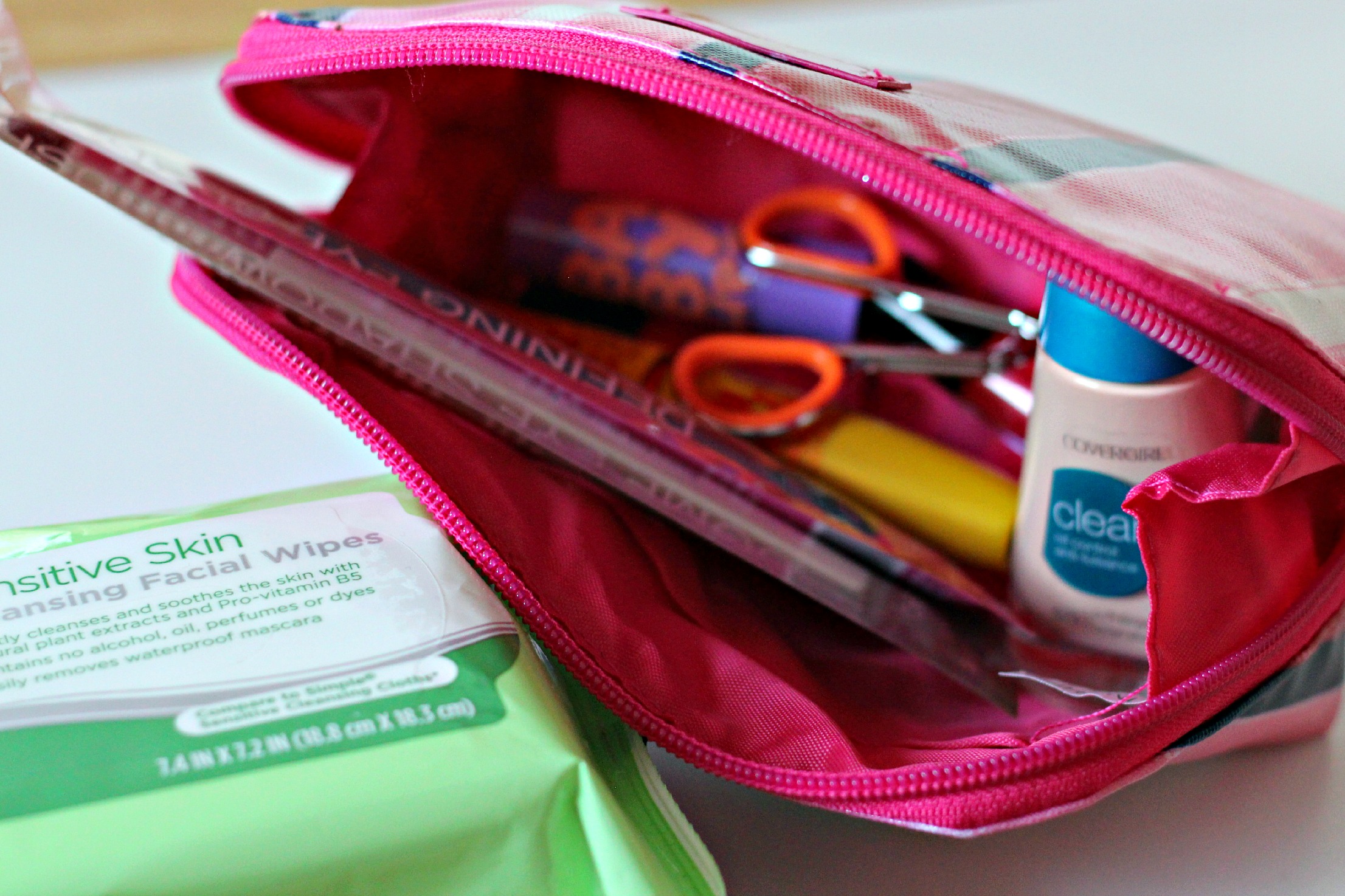 You know I look for organizing supplies where ever I go and these plastic baskets were purchased at Dollar General years ago. They are my favorite way to organize my make-up at home. Everything is easy to find at a glance and stays neat and tidy in the drawer. Don't forget you also need to declutter your make-up every few months, it doesn't last forever.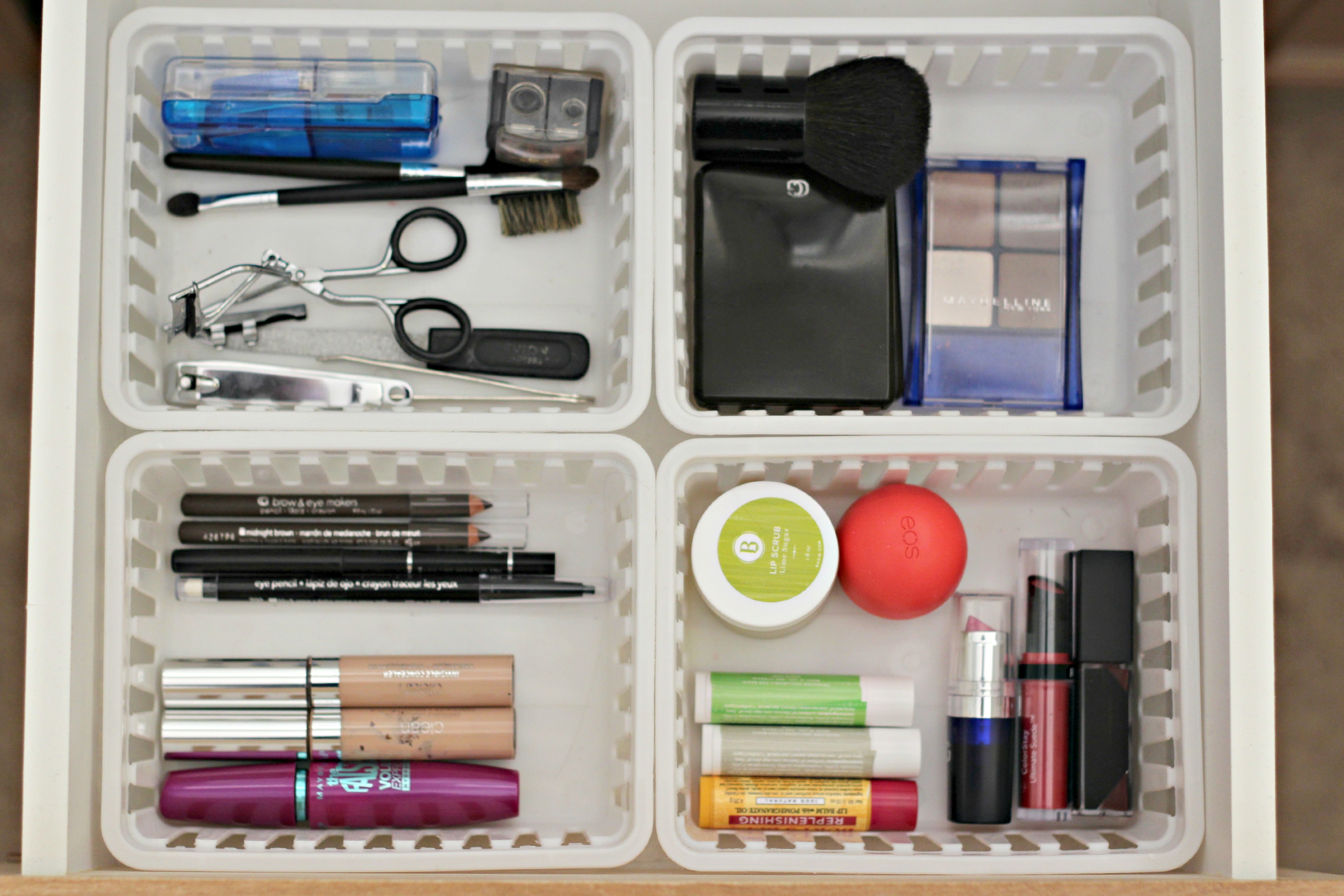 While we were in the cosmetics area I also picked up cotton swabs and cotton balls. These are 2 things I can never run out of. I like to have them handy so I display them in pretty glass jars on the counter.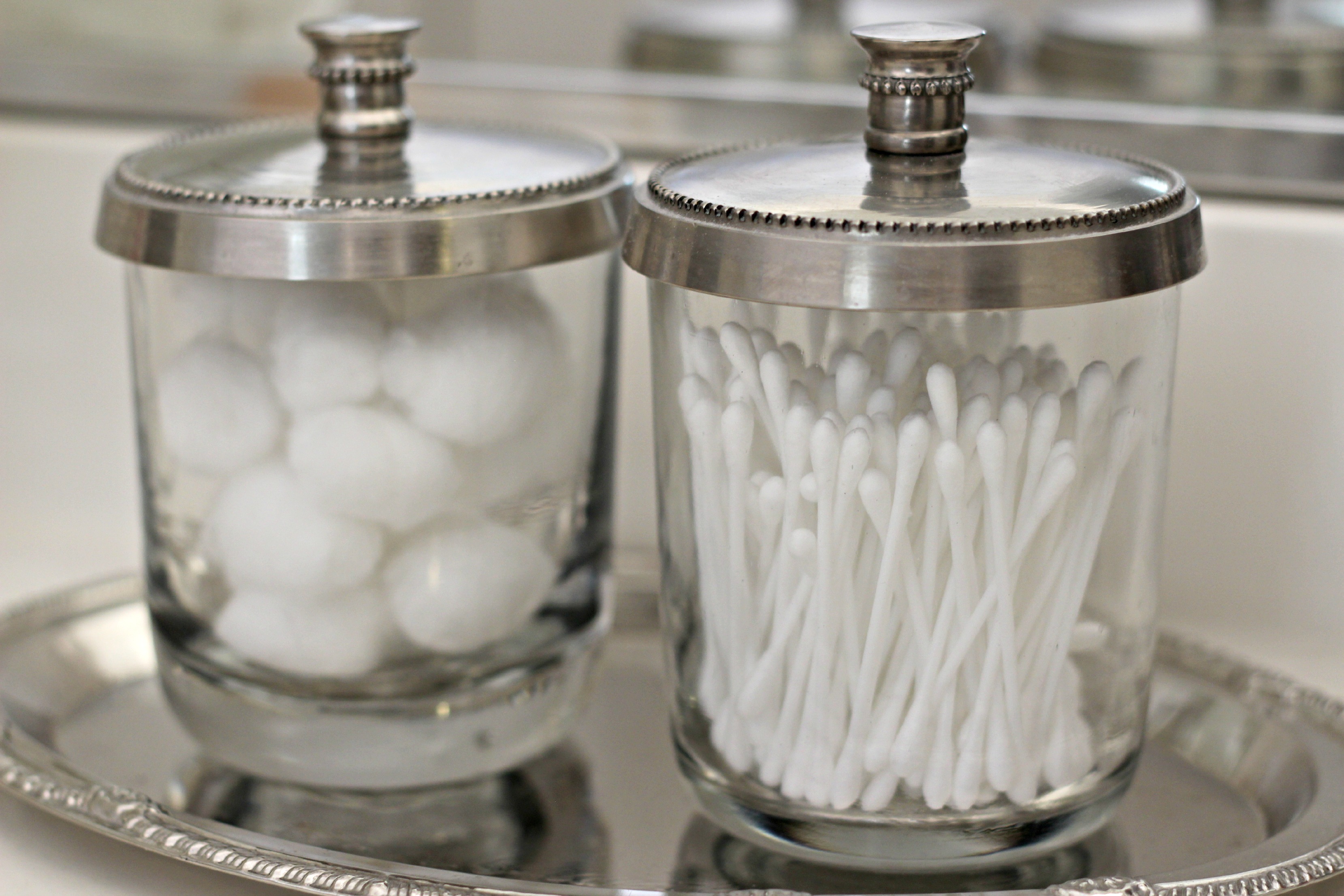 Shopping for make-up and experimenting with new products with your teen daughter is pretty fun.