Are you decorating a mantel or shelf for Valentine's day? I pulled together this Valentine's Day mantel using items from other rooms and a few decorations left over from Christmas. I find satisfaction in shopping my house and being able to pull together a holiday themed mantel for no cost, proving you can spend little or no money making your home beautiful.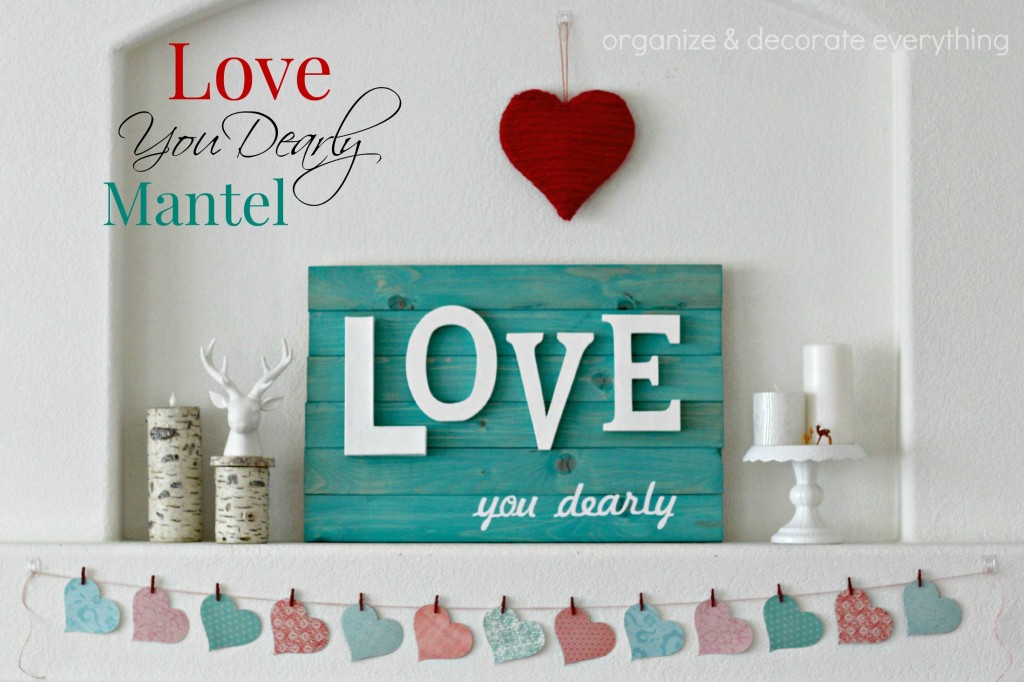 I've had the faux wood candles for a couple of years. I usually use them for Christmas but decided they could work for Valentine's Day too. I topped the short one with a round wood slice as the base for the deer head.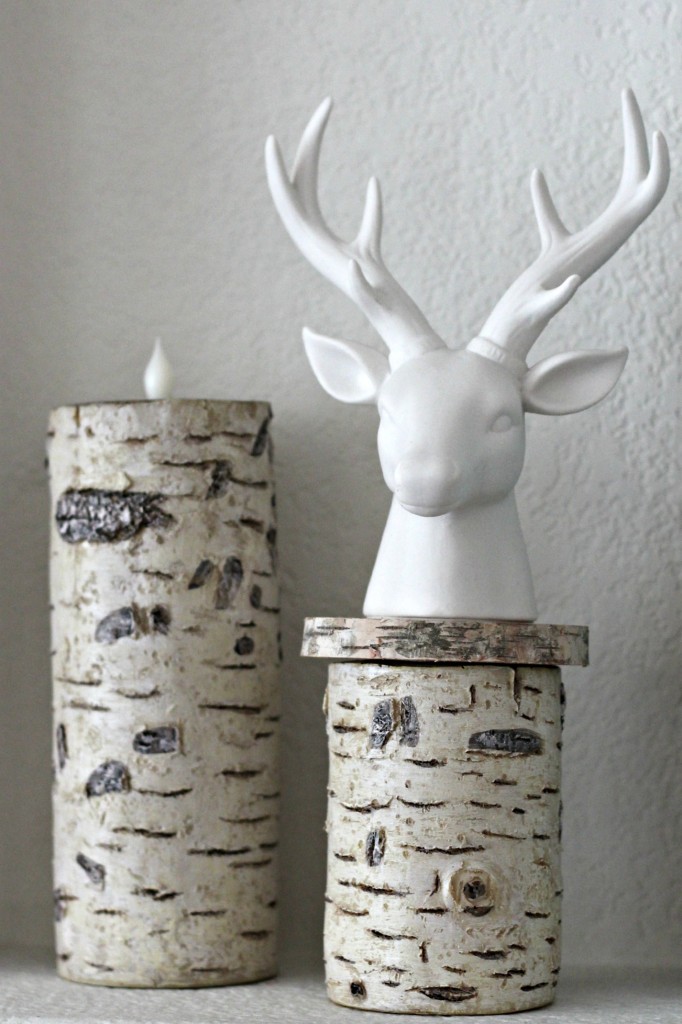 I made the Love You Dearly sign for our bedroom a few months ago. It's one of my favorite DIY projects and one of hubby's favorites too. I borrowed it for a couple weeks to be the main piece in the mantel.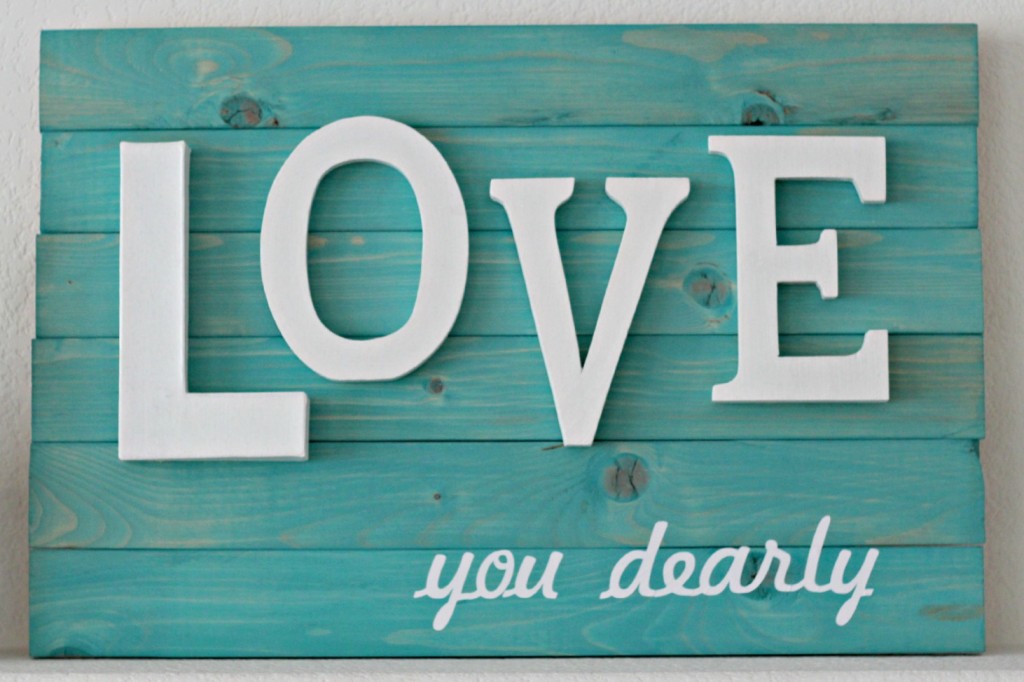 The white ceramic pedestal holds my favorite silver wood grain candle and sweet little deer.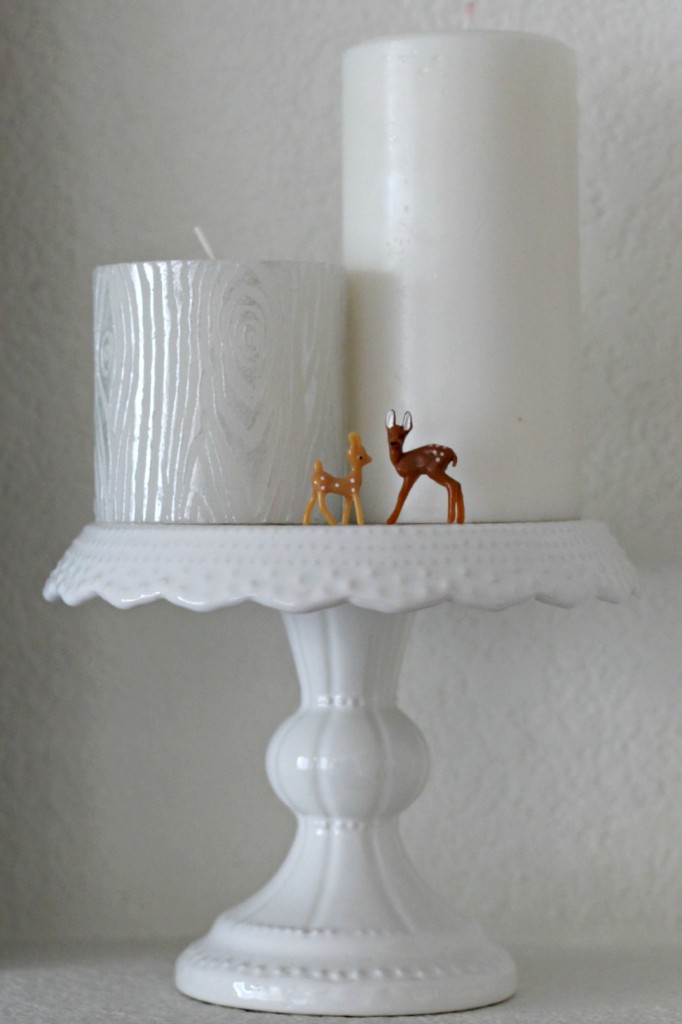 The red heart is a simple piece of cardboard wrapped in thick red yarn. It needs to be hot glued quite often to hold it in place and prevent the yarn from slipping. I haven't done a tutorial for it but I might make another one in the future.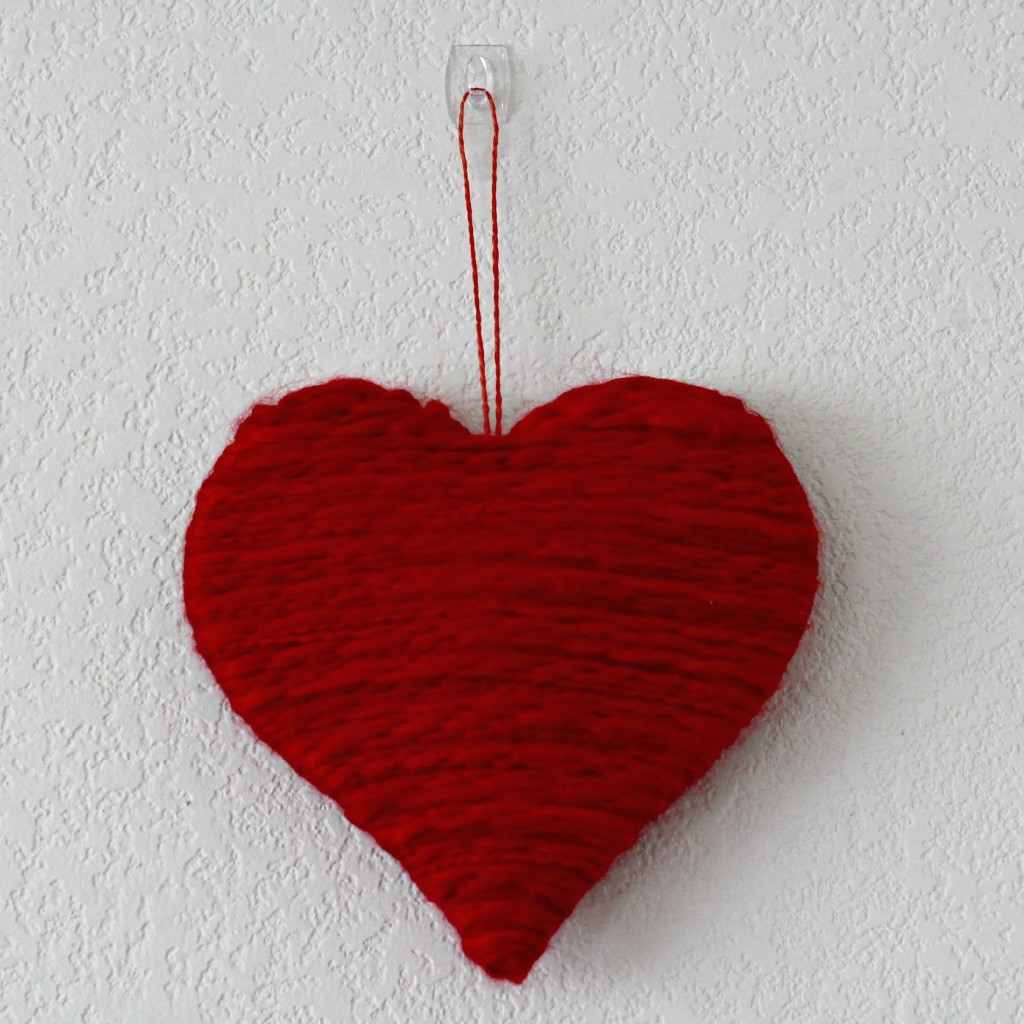 The simple garland is made of red, blue, green, pink patterned scrapbook paper hearts, pink twine, and tiny red clothespins. I cut the hearts using my personal cutter but they are easy enough to cut by hand if you don't have a cutter.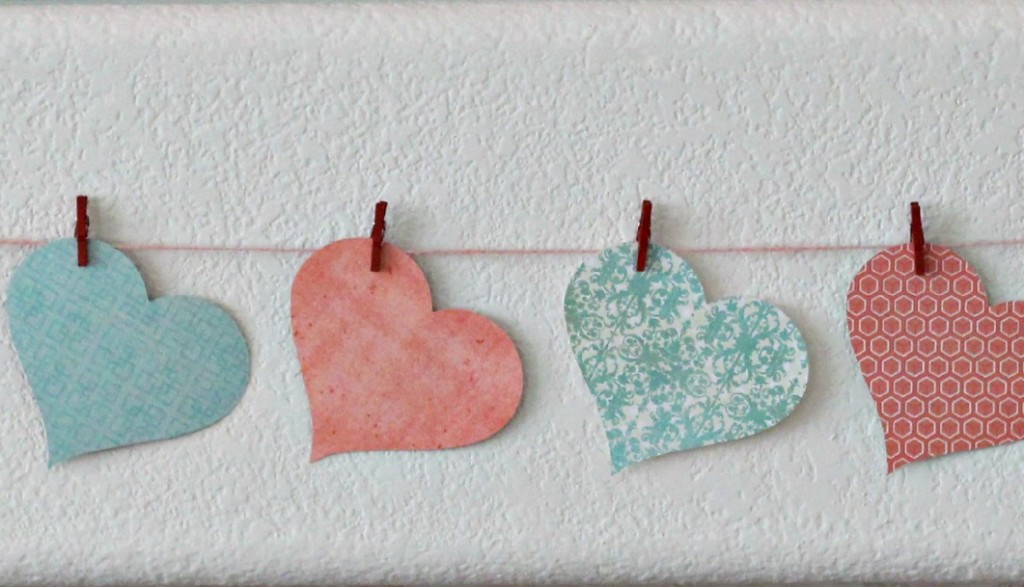 The mantel is simple but I love all the different colors, textures and shapes that make it unique. Isn't it fun decorating for holidays by using what you already have?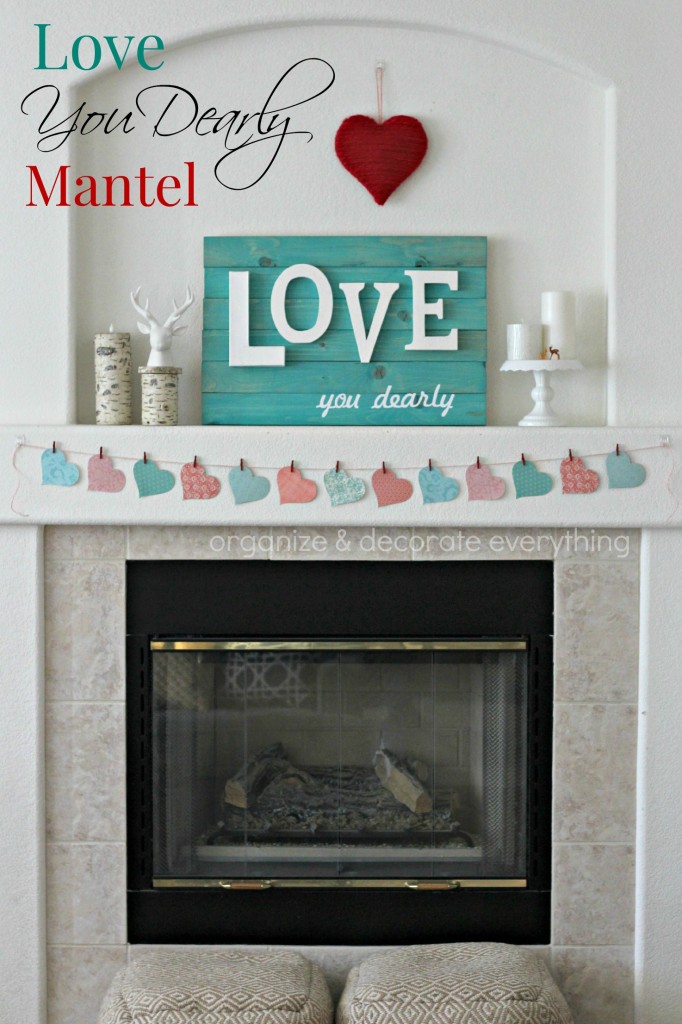 You might also like: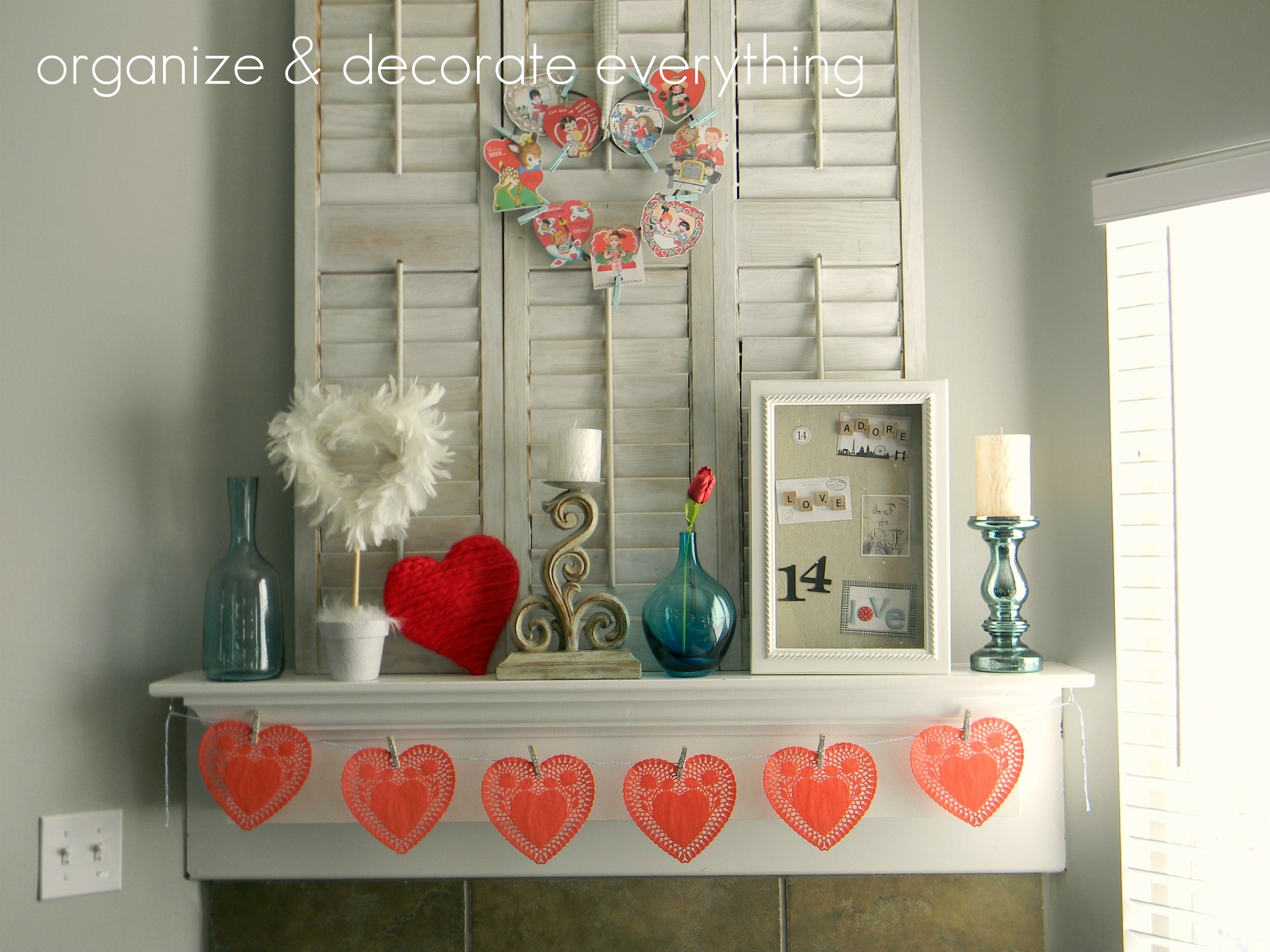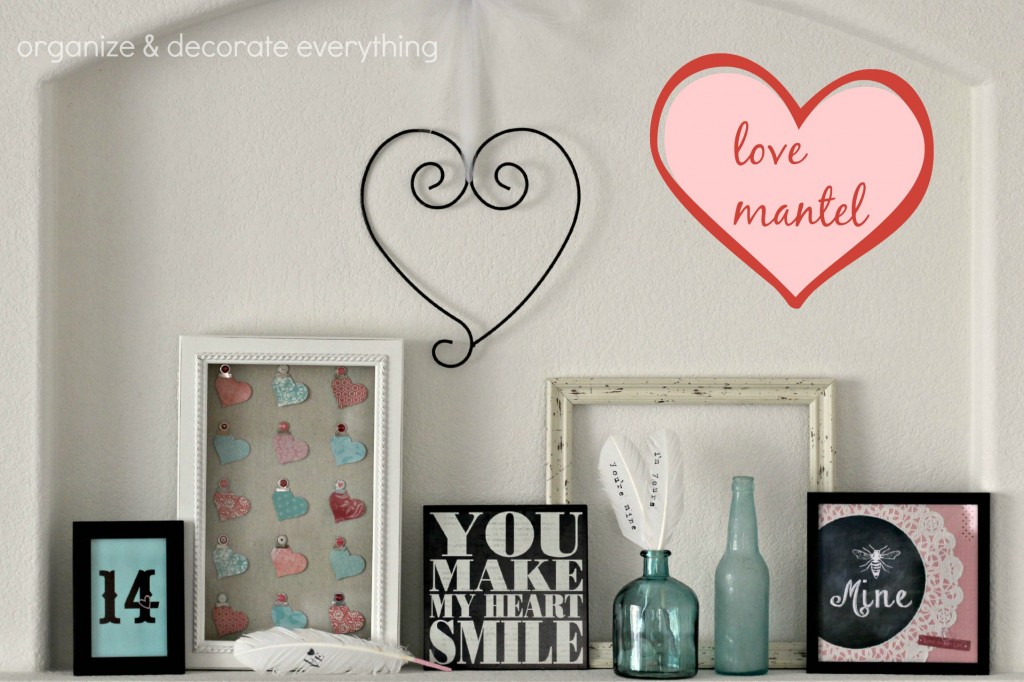 Happy Valentine's Day and happy decorating!