My Fall mantel is finally finished. I had my last mantel up for 6 weeks. I think that is the longest ever. I like to change it monthly, so it was about time.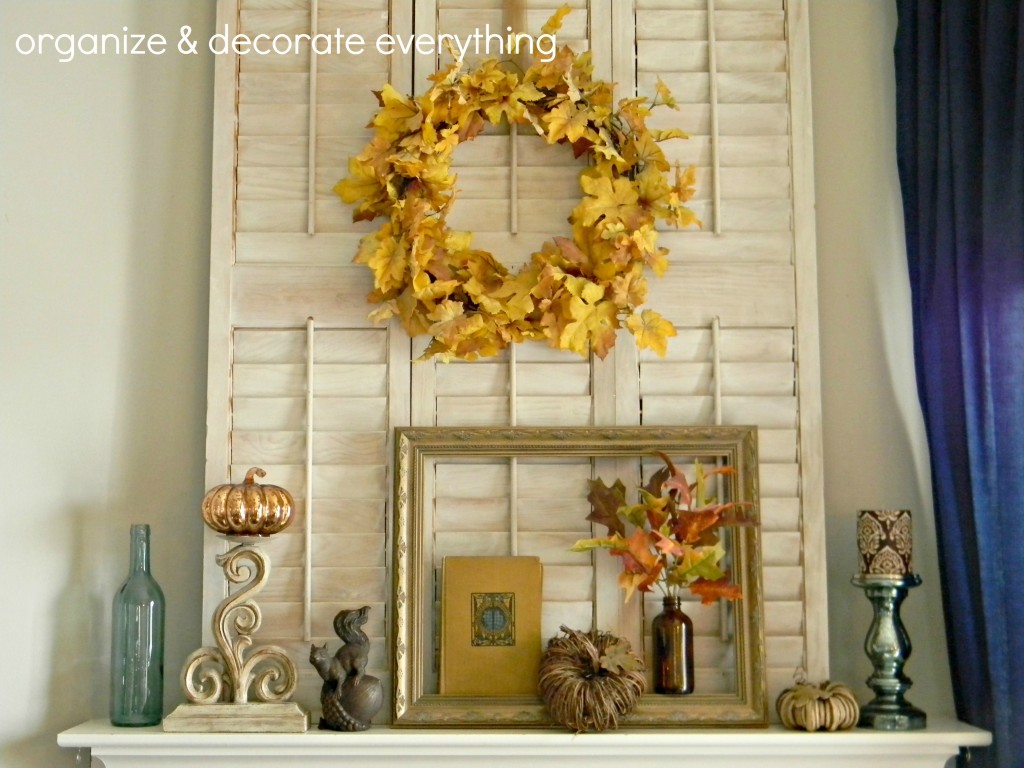 I went with pretty traditional Fall colors but had to add a couple touches of blue. The little squirrel on the acorn and orange pumpkin are from Hobby Lobby. I've had the blue bottle for years.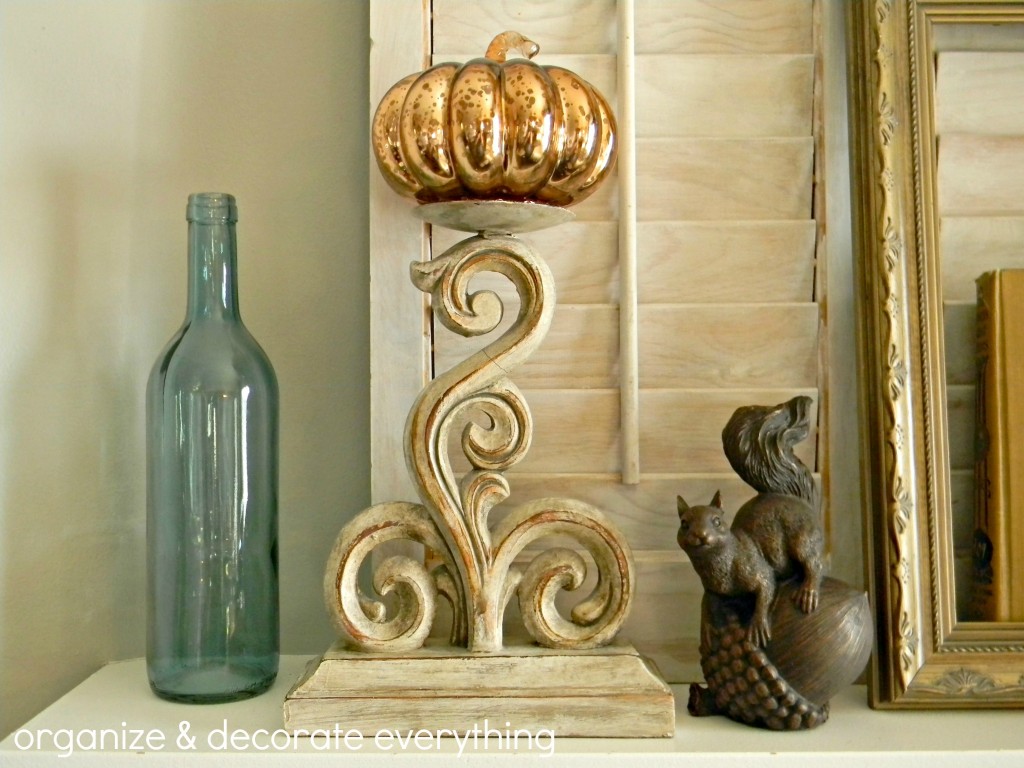 The frame remained on the mantel from the last mantel scape. I scrounged everything else from around my house. I love the little bit of blue on the cover of the book. The frame adds another layer to the mantel and the twiggy pumpkin adds great texture.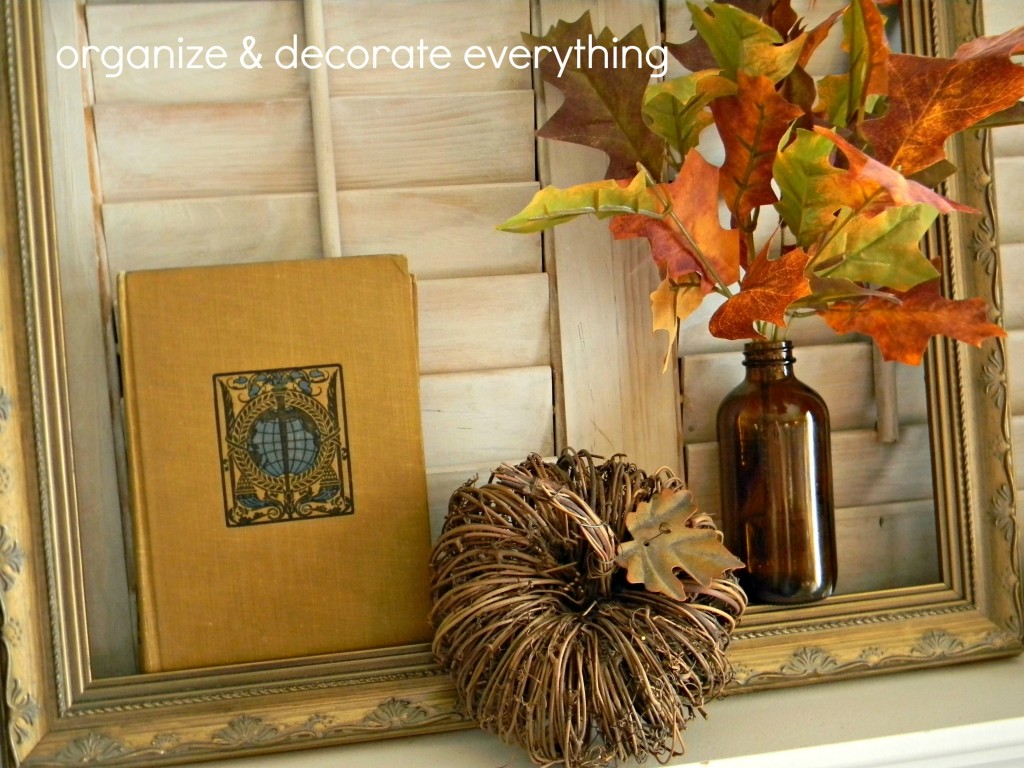 The candlestick adds a little bit of shine and the candle adds a bit of pattern. The little pumpkin adds a touch of nature. I had all these items on hand.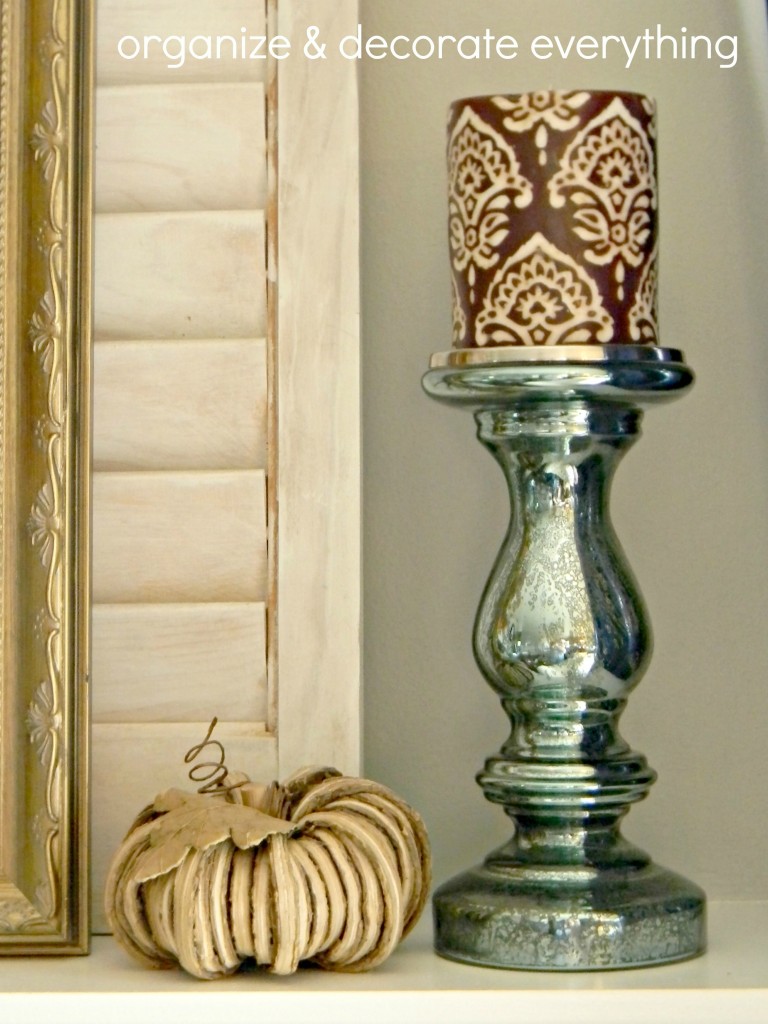 I added a large glass bottle and 3 different colored pumpkins to the hearth. And more texture with another branchy pumpkin.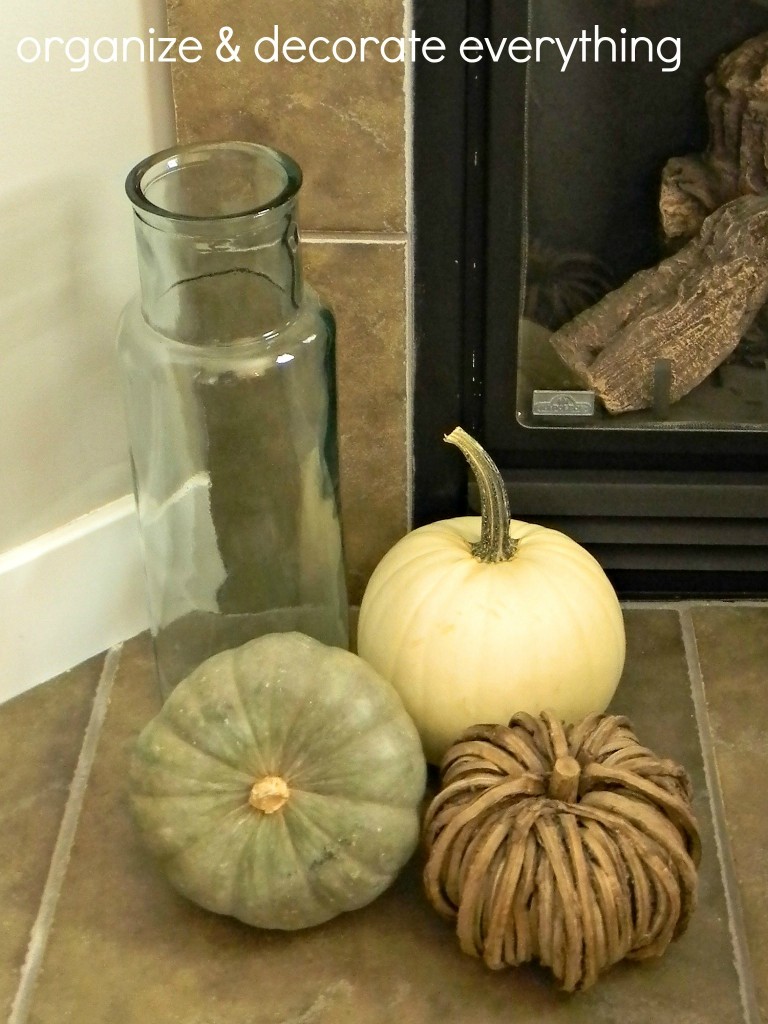 I also hung a leafy wreath from the shutters to add more Fall color and texture.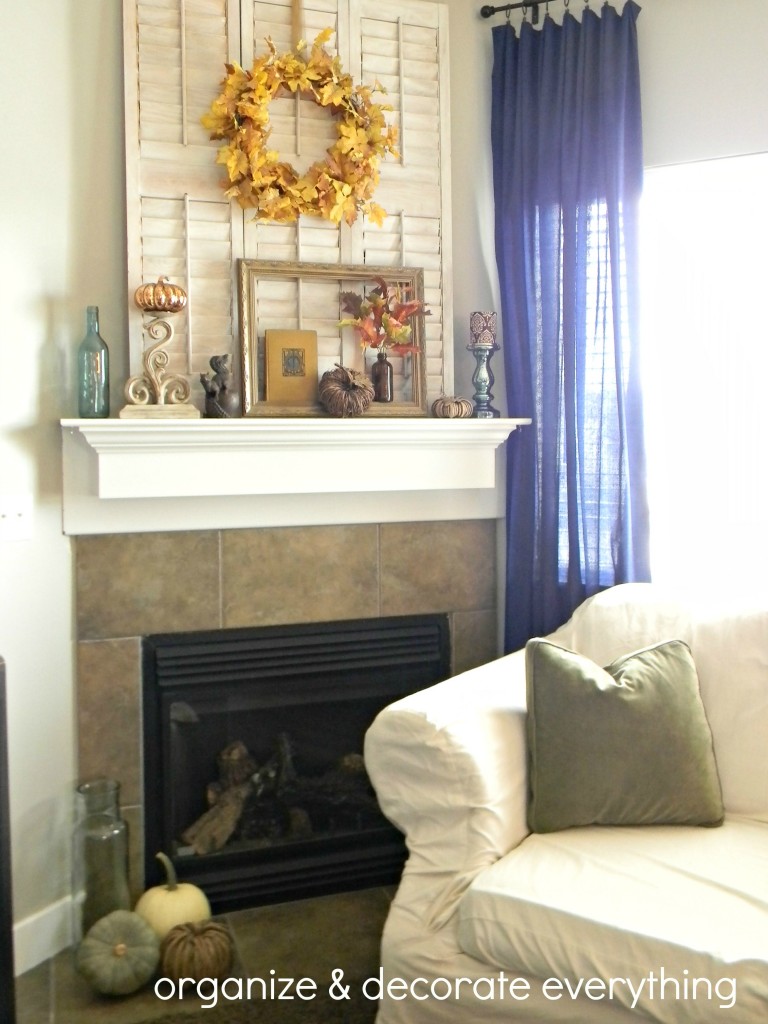 I'm ready for Fall, are you?