I love back-to-school time. I'm not ready for school to start but I love buying school supplies, getting the supplies ready, and making new school supplies for the kids. This Embroidery Hoop Locker Organizer is one of my favorite new school supply projects and it takes less than 15 minutes to make. Just by changing the fabric you have a custom organizer.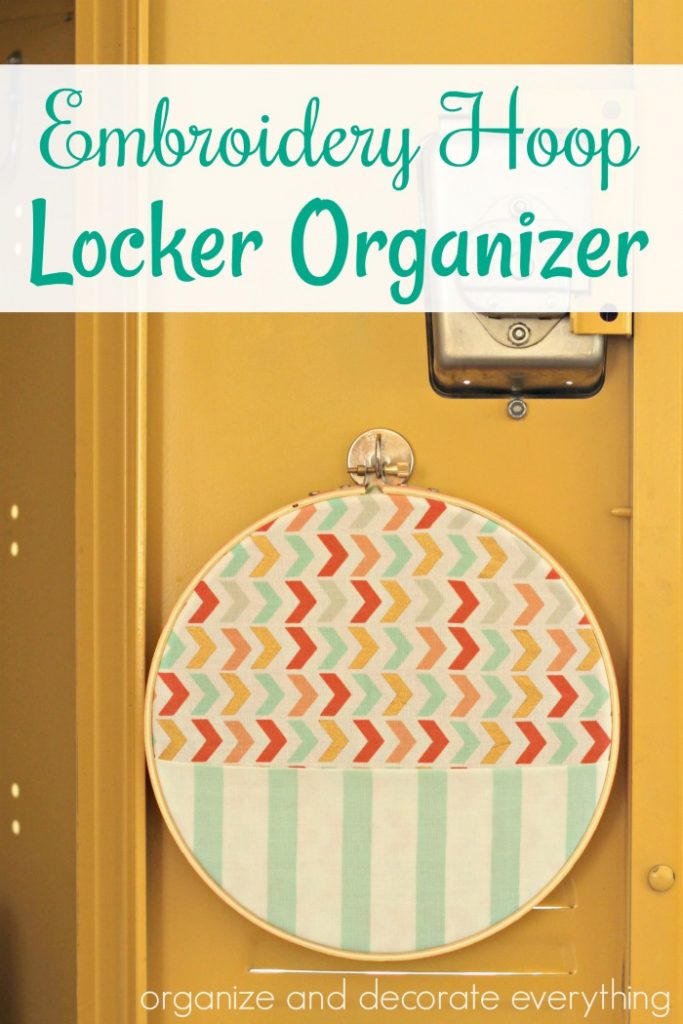 This post may contain affiliate links to help you in finding the products you need.
Depending on the size of the hoop it can hold a variety of supplies. Of course, the size of the hoop will depend on the locker door size.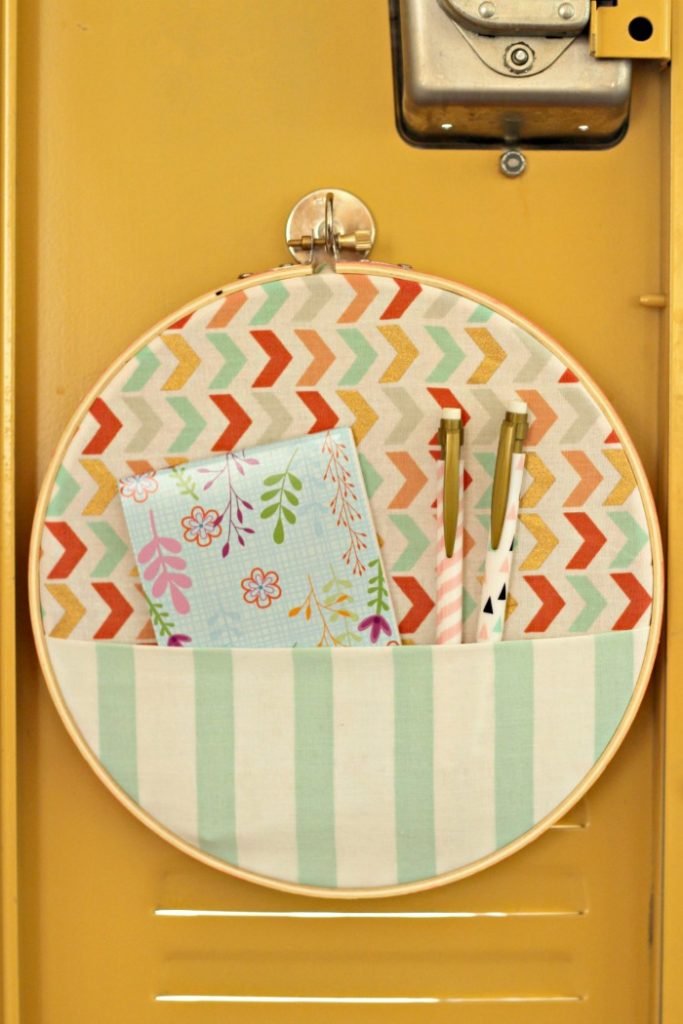 Supplies needed:
8″ embroidery hoop (larger if your locker door is bigger)
1/4 yard of fabric
1/4 yard of coordinating fabric
paint (I used DecoArt Melon)
paint brush
scissors
hot glue
This project is so fast you can actually finish 2 in about 15 minutes.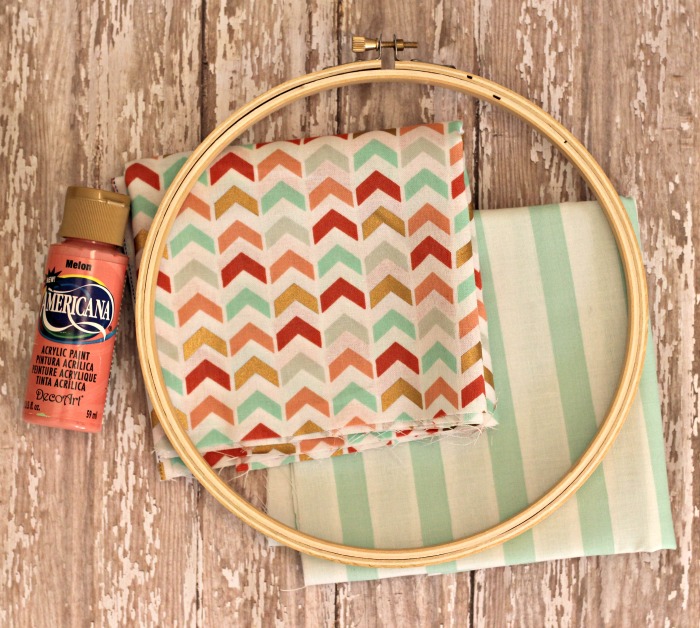 Painting the hoop is optional but I wanted to add a bit of color. It looks really good to leave it natural too. I only used one coat of paint and it dried quickly.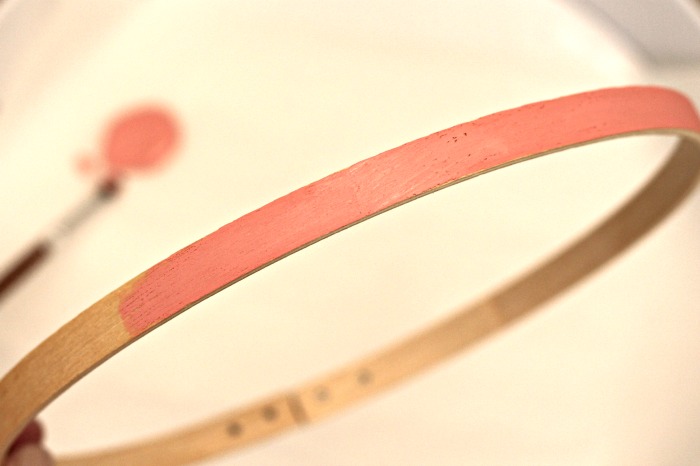 Once the paint is dry place the small hoop under the fabric and the large, adjustable hoop on top. Position the fabric how you like it. You can make the pocket as large or as small as you like. I recommend even making different sizes of pockets to hold different supplies. Sandwich the fabric between the hoops and make sure the top hoop is tight. 1/4 of a yard of both fabrics will make 2 locker organizers of this size.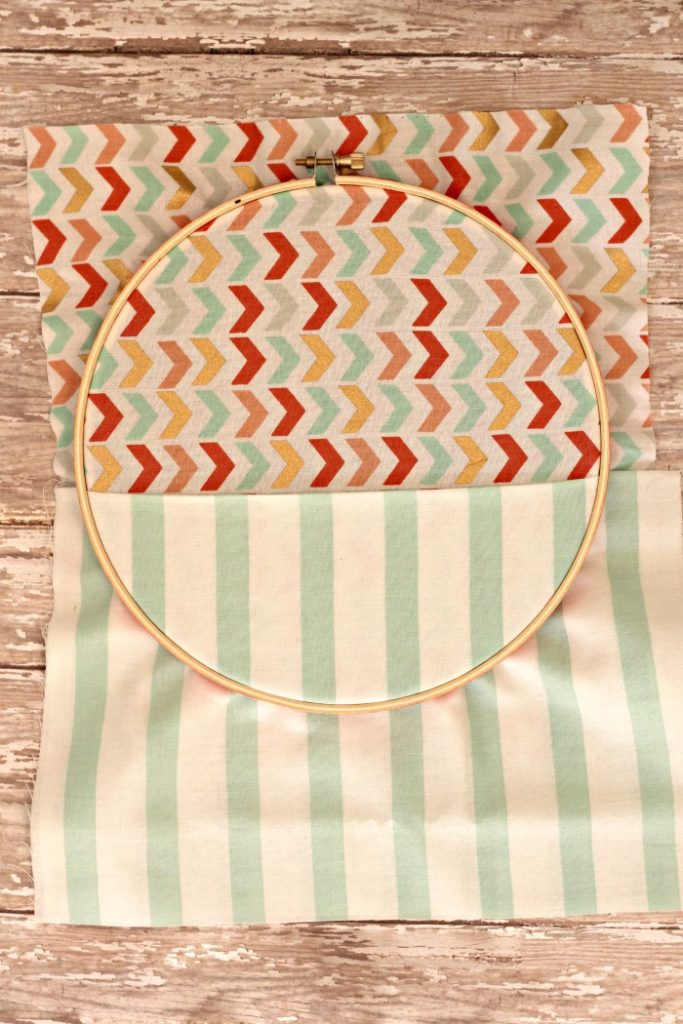 Cut the fabric, using sharp scissors, as close to the hoop as possible. I didn't want it slipping when I added supplies so I hot glued the fabric to the back of the hoop for added strength.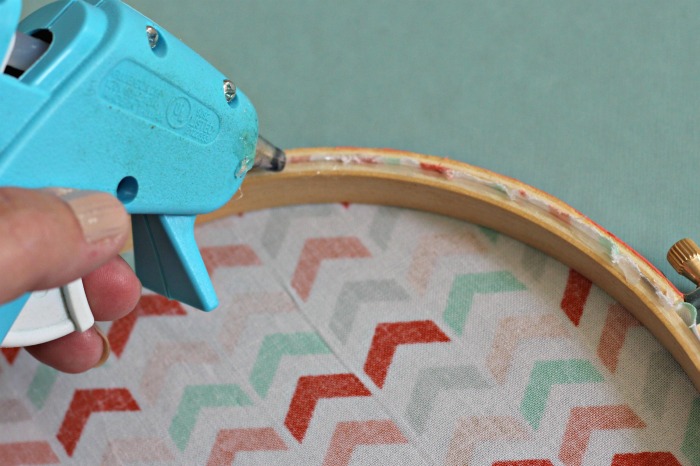 I got my fabric on sale so the cost to make 2 locker organizers was only $4.50. Not bad for a custom look.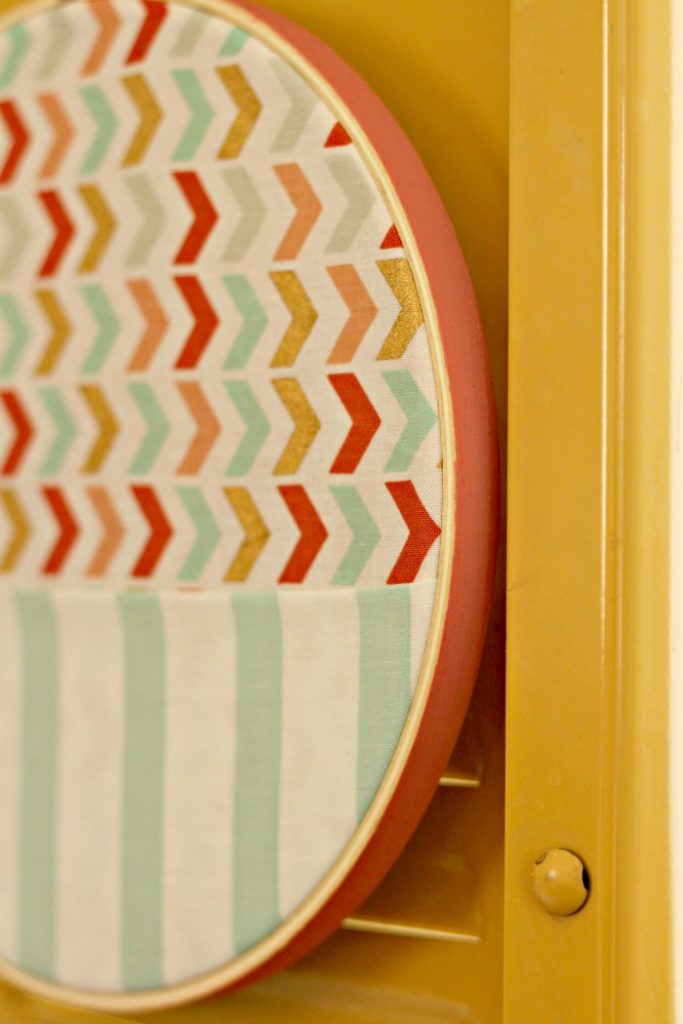 Use a magnetic or sticky hook on the inside of the locker door to hold the embroidery hoop locker organizer.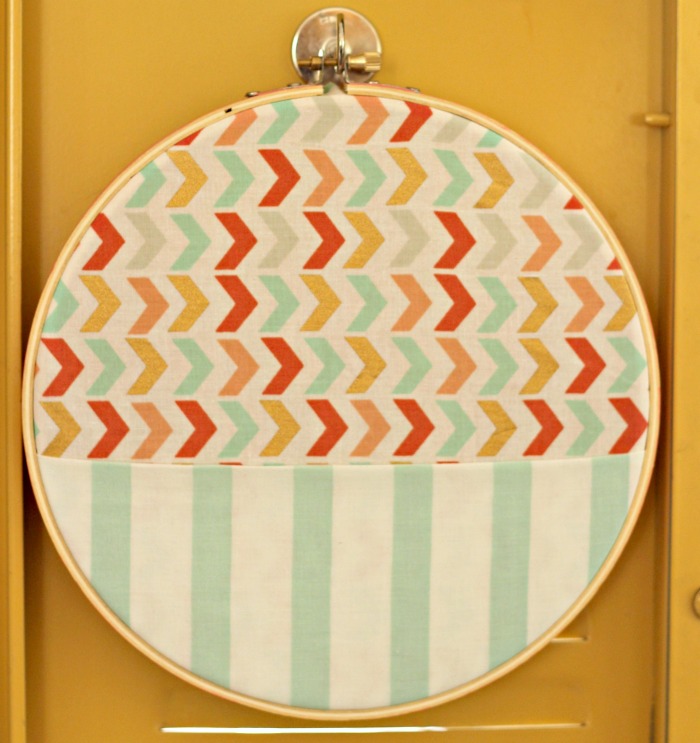 I would even suggest taking your kids with you to pick out the fabric. And it's easy enough they could even make it themselves.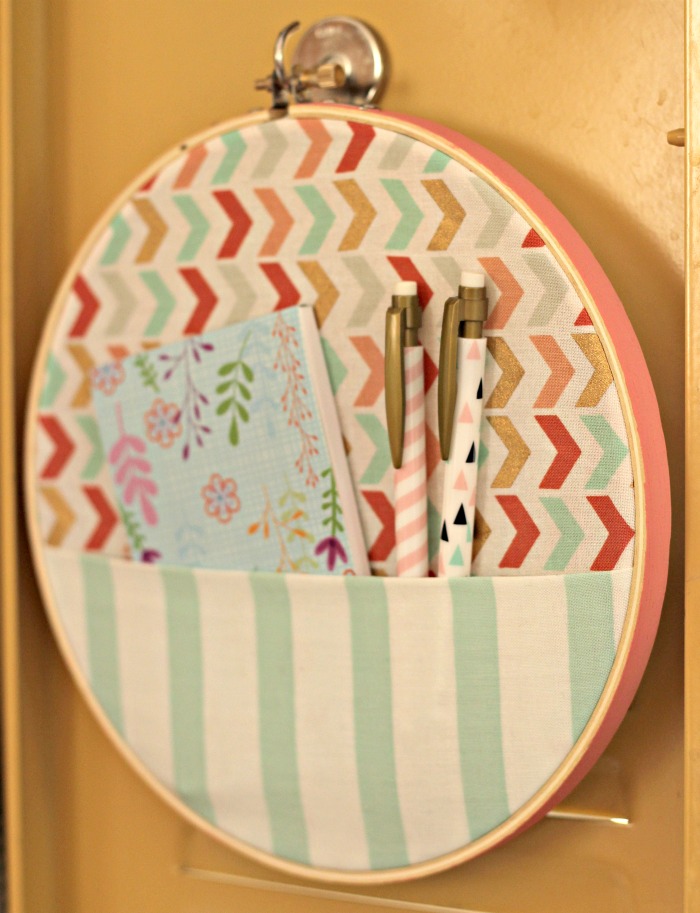 If you liked this project check out more great 15 minute crafts all week by clicking below. Happy Crafting!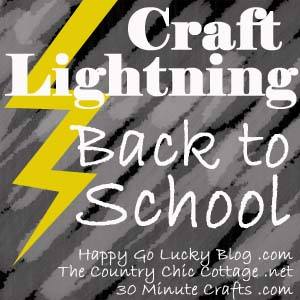 You might also like:
10 Back to School Ideas