My youngest child graduated from high school in June. It's weird to not be sending anyone to school although I do have 2 attending college in a couple weeks. I used to give my kids Back to School Gift Bags with a note of encouragement for a good school year. Use the list below to gather the supplies you need to make a back to school gift bag for your kids. Don't forget to attach the free printable. It's just a sweet little gift your kids are sure to appreciate and remember.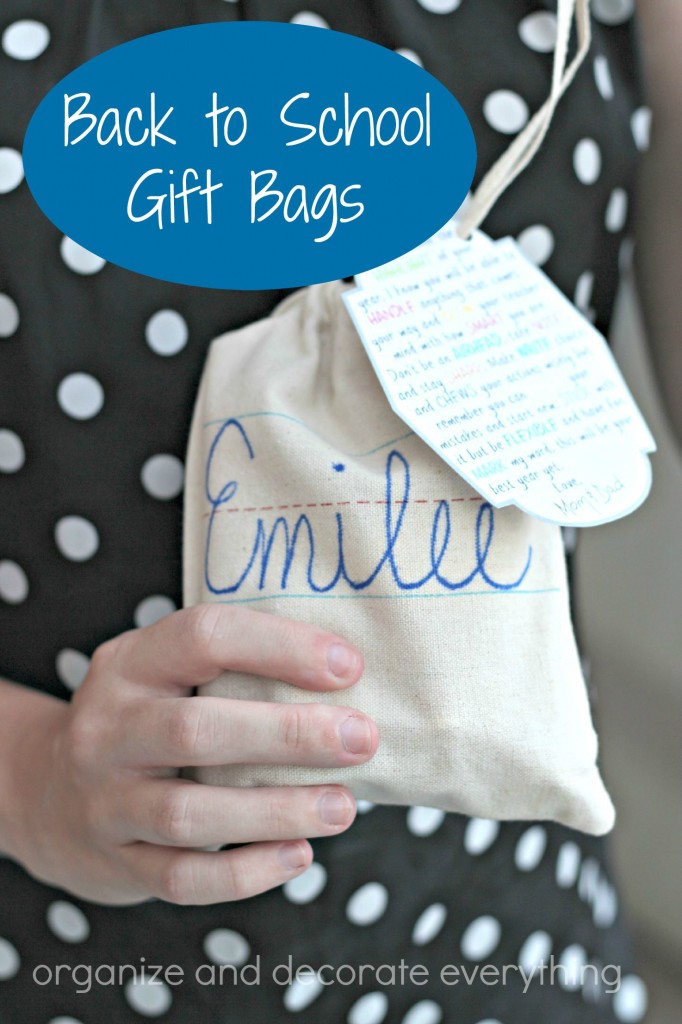 I like to change things a little every year so I was beyond excited when I found these adorable bags at Target Dollar Spot (this was a couple years ago so they probably don't have these exact ones). My intention was to embroidery the kids names on the bags but time got away from me so I just used a sharpie pen and wrote their names on them. They turned out fine this way and I saved mega time.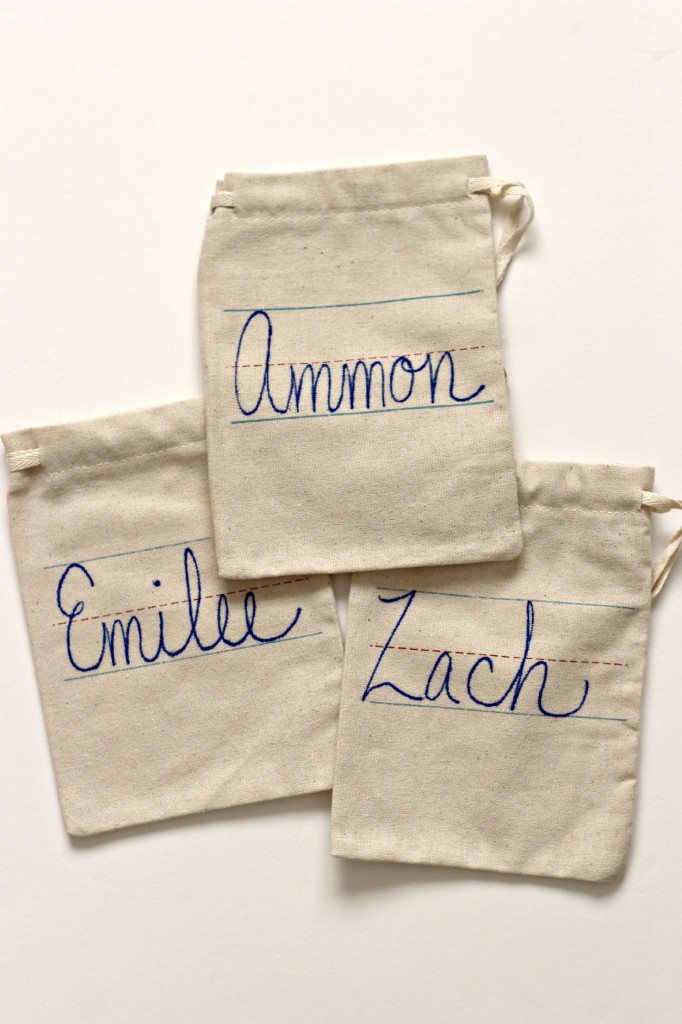 Here's what I included in the bags:
Highlight = highlighter
Handle = hand sanitizer
Blow = blow pop
Smart = smarties
Airhead = airheads
Notes = notebook
Sharp = pencil
Write = pen
Chews = chewy candy
Erase = eraser
Stick = glue stick
Flexible = rubber bands
Mark = post-it place markers
The printable tags are at the very bottom of this post. These would be cute for neighbor kids, relatives and classmates also.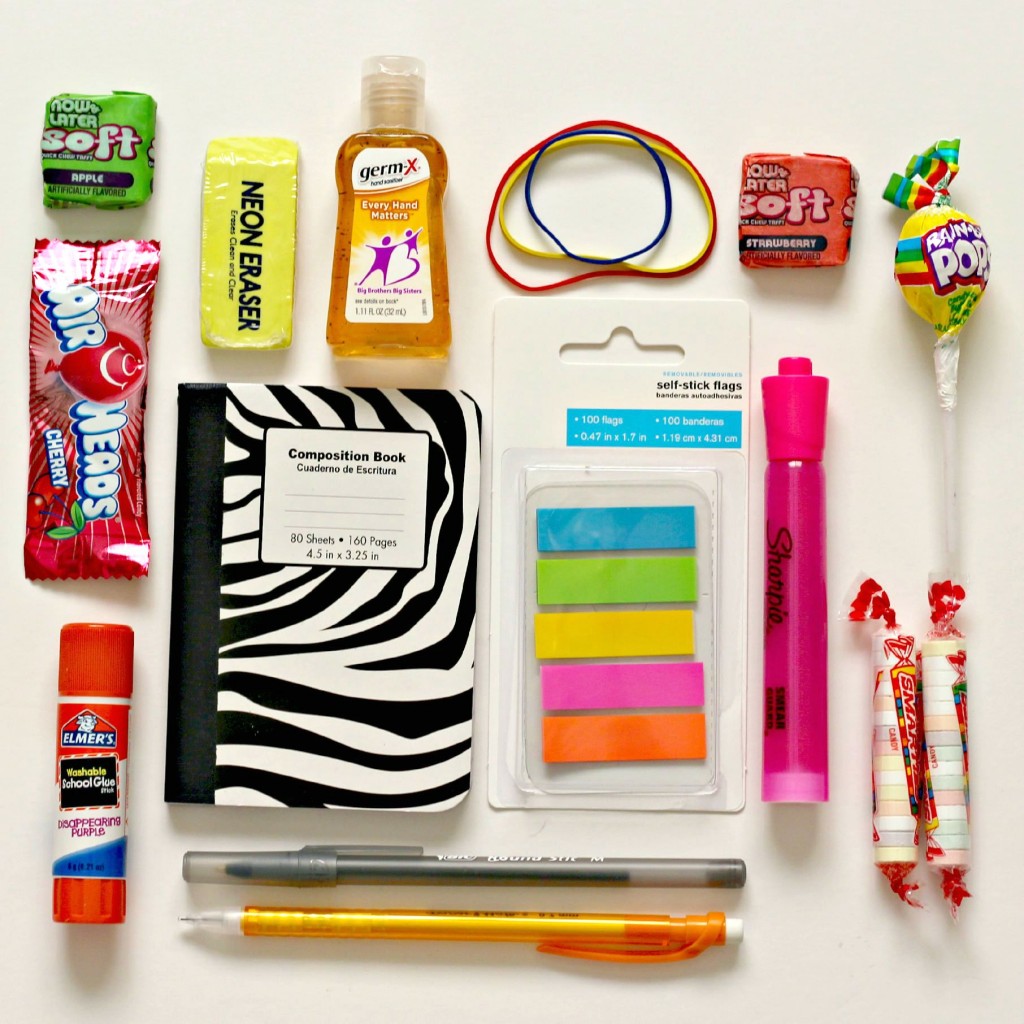 Of course you can change things up a bit if you like. A lot of these words can be used to represent different items. I tried to use items that the kids would use in school.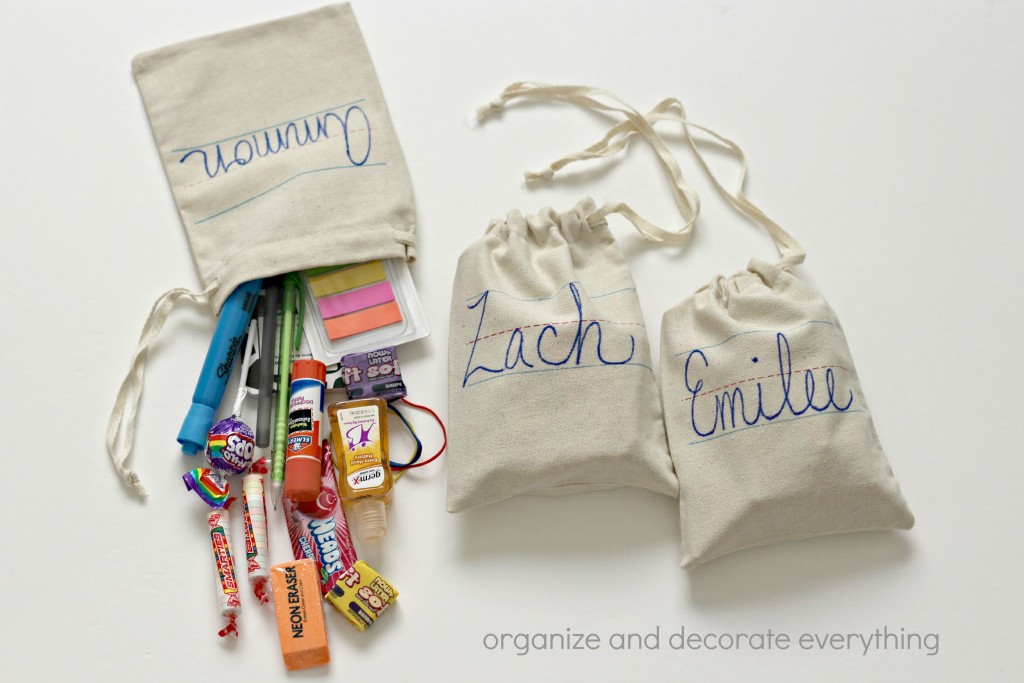 The bags can also be used later to hold little items in their back pack, locker, or desk drawer.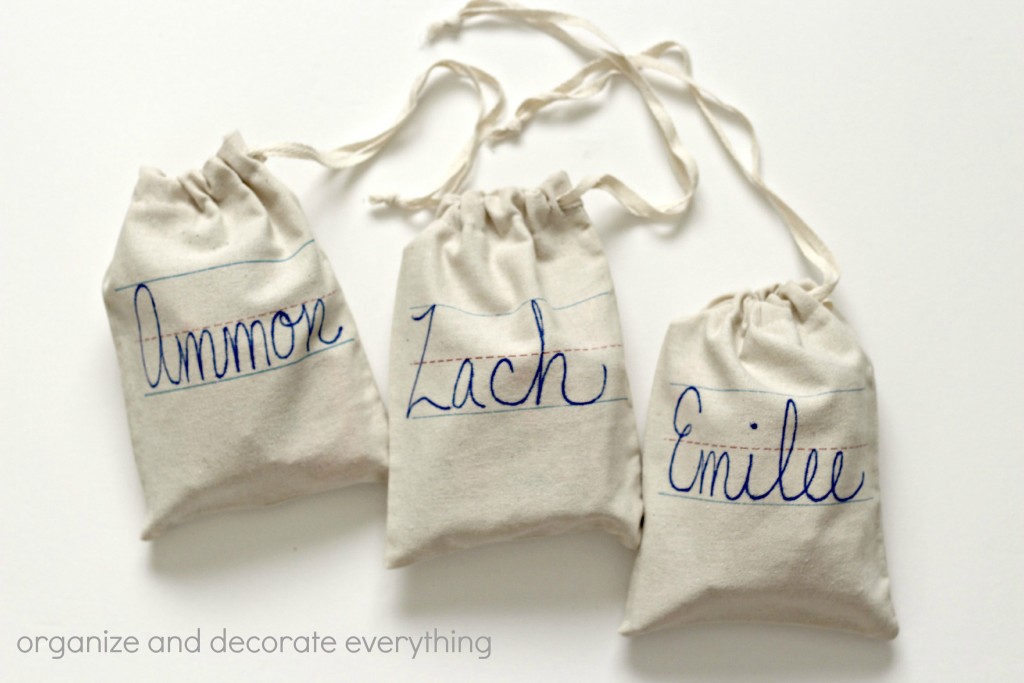 Once you download the printable you can print it out in any size you like. The top is printed in 5×7 and the bottom is 4×6. I printed them off on the same card stock to show you the difference. I prefer the 5×7 size but I didn't want to waste the 4×6 so I used it too.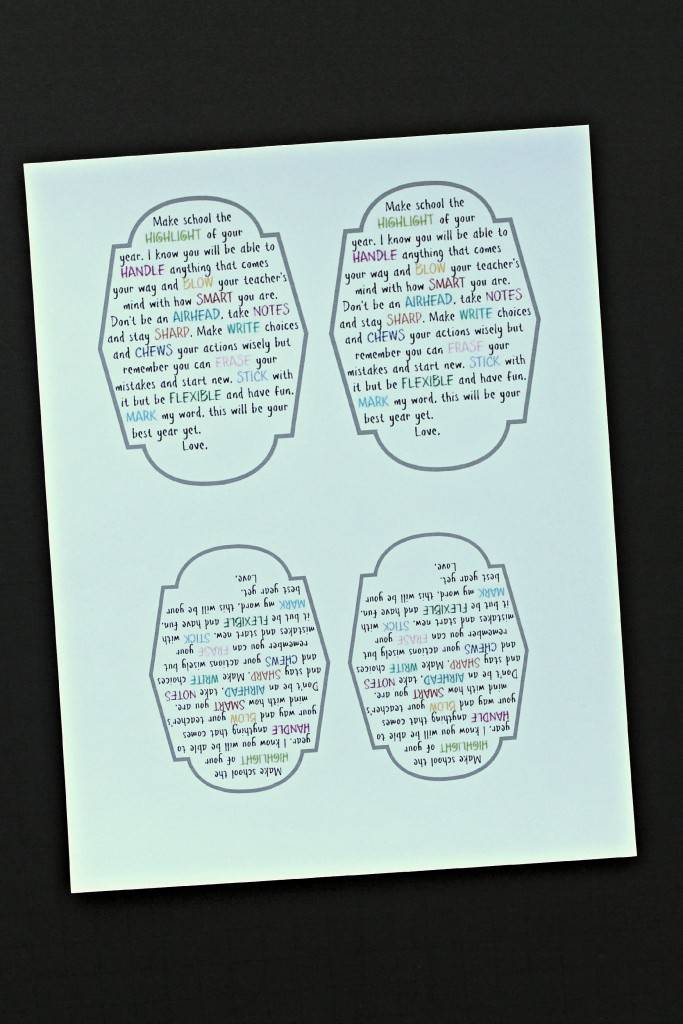 To attach the tags to the bags use a regular size hole punch and cut a slit to the edge of the tag. Slide the tag onto the draw string and you're finished. I gave these to the kids at our Back to School family dinner.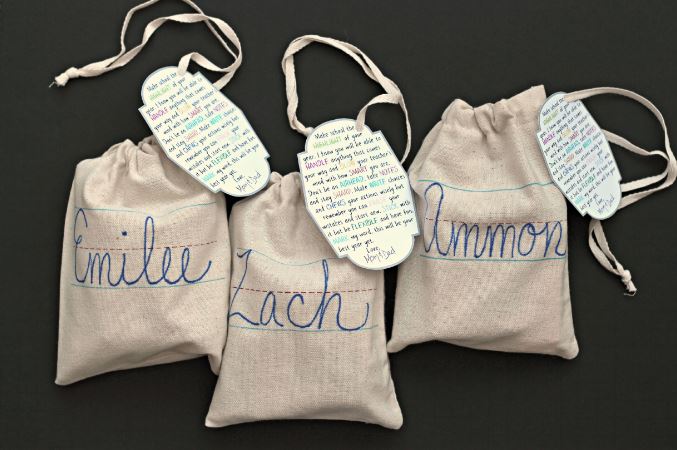 If you would like to use this printable for yourself, just click the link below the print. Printables are for personal use ONLY and are available to subscribers of Organize & Decorate Everything. SUBSCRIBE NOW to get full access to all printables.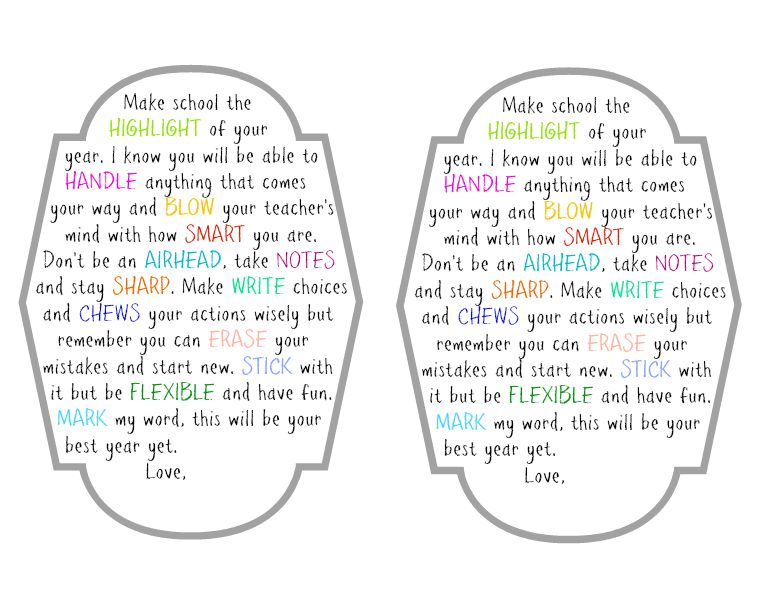 Enjoy this little gift bag idea, I know your kids will love them. What do you do for your kids for back to school? Do you have any traditions you'd like to share?
Pin it for later: Back to School Gift Bags