I've had a hard time deciding how to decorate this month but finally decided to go with an Easter-y mantel. I love pulling out the hydrangea wreath every Spring.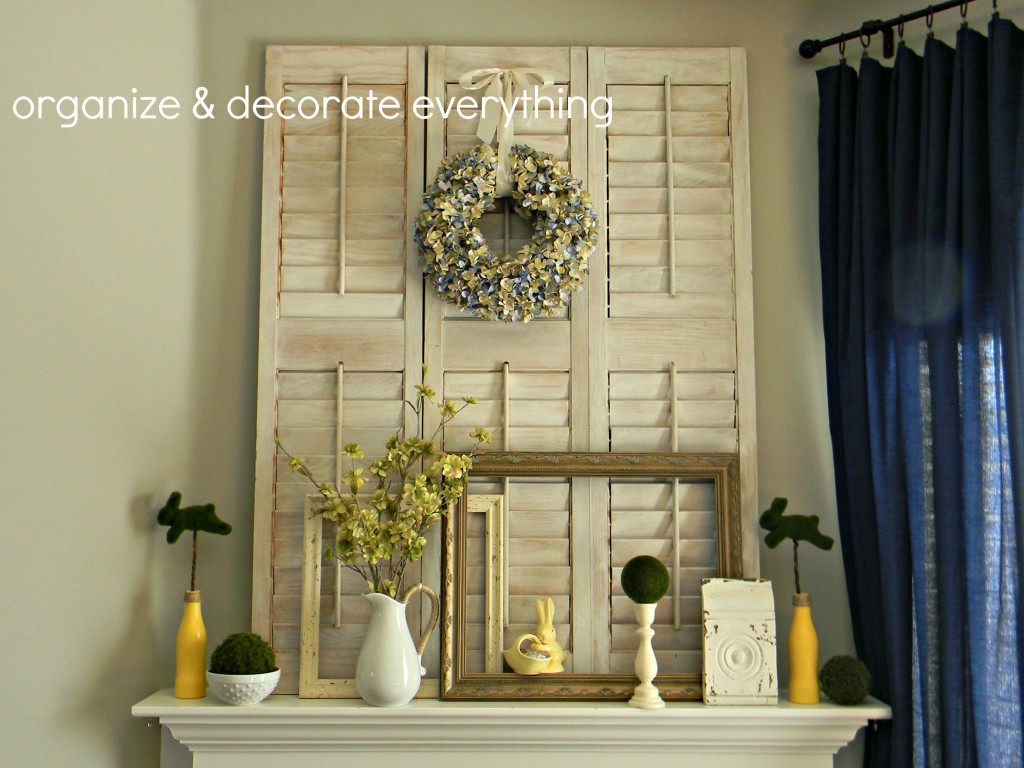 I told you I would be decorating without spending any money this season so let's start with the mantel. Obviously the trick is to use things you already have, but it doesn't have to be the obvious holiday decor.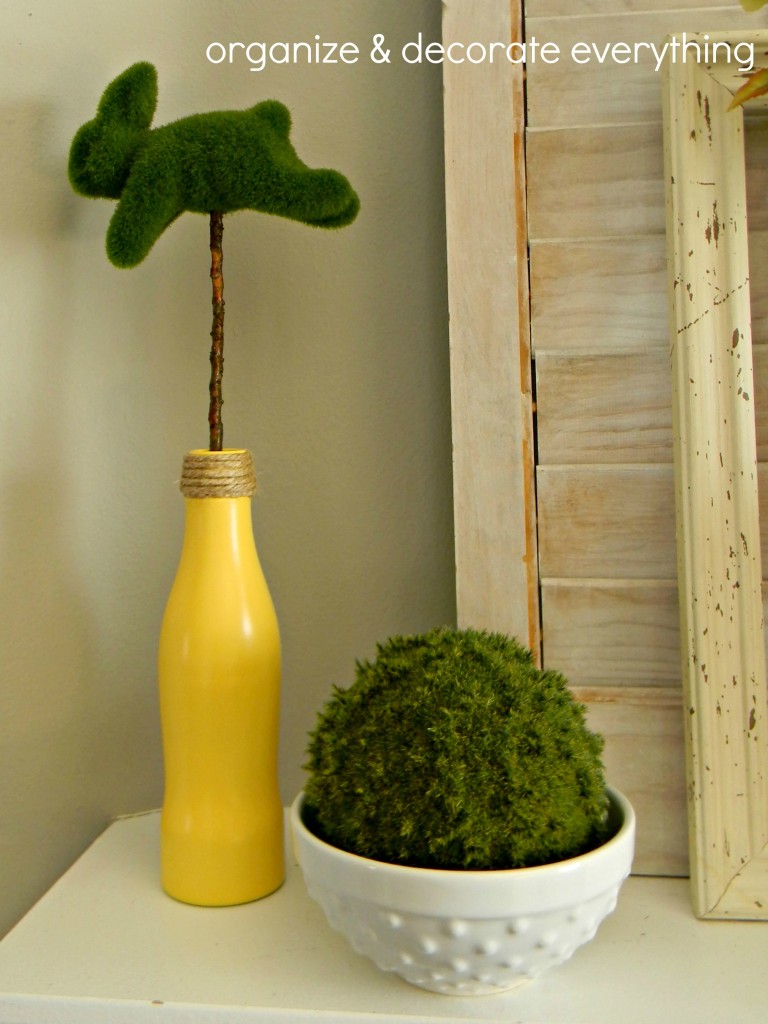 Don't forget to scour your home for things you can use in your decorating elsewhere. This little bowl is from my bedroom and the yellow bottle is a spray painted Coke bottle.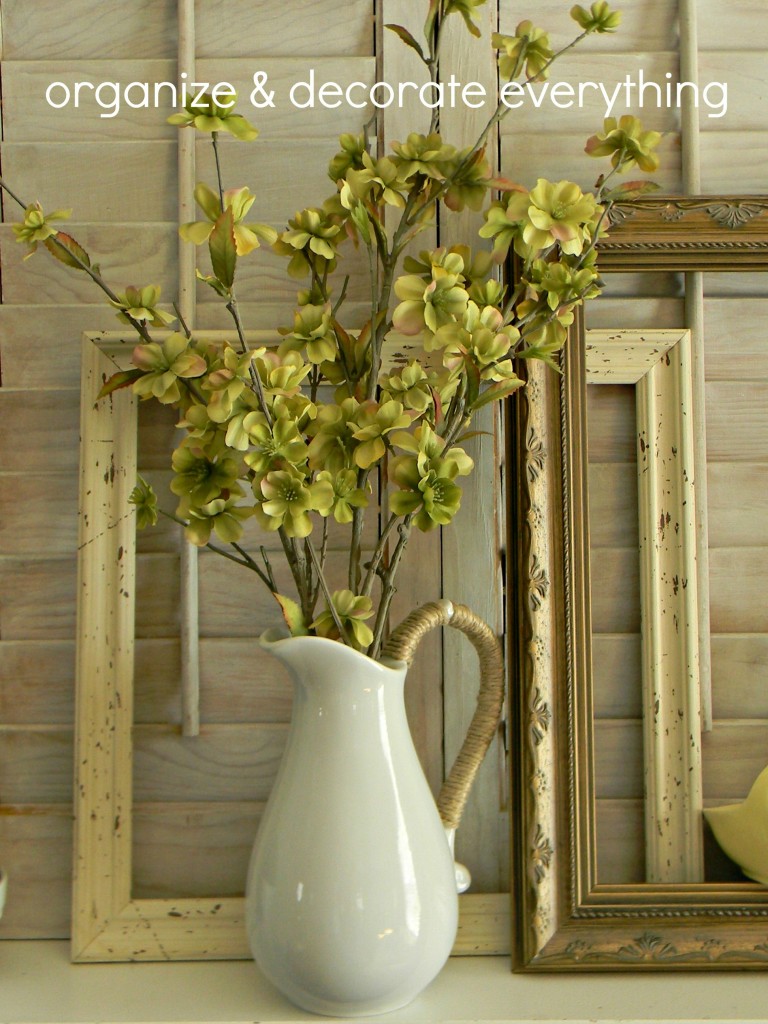 Layering is important when making a display so it doesn't seem flat. It adds interest and dimension. I love using shutters, windows, and frames for layering.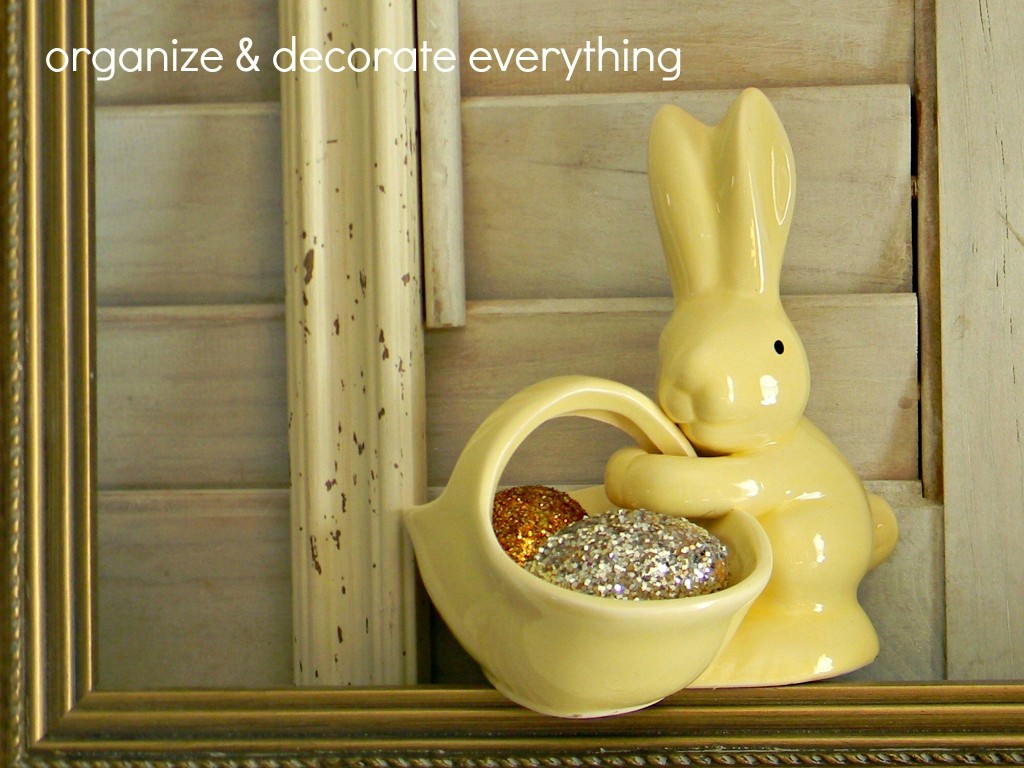 By layering it also gives you interesting places to add extra little items, like this bunny sitting on the inside of the frame.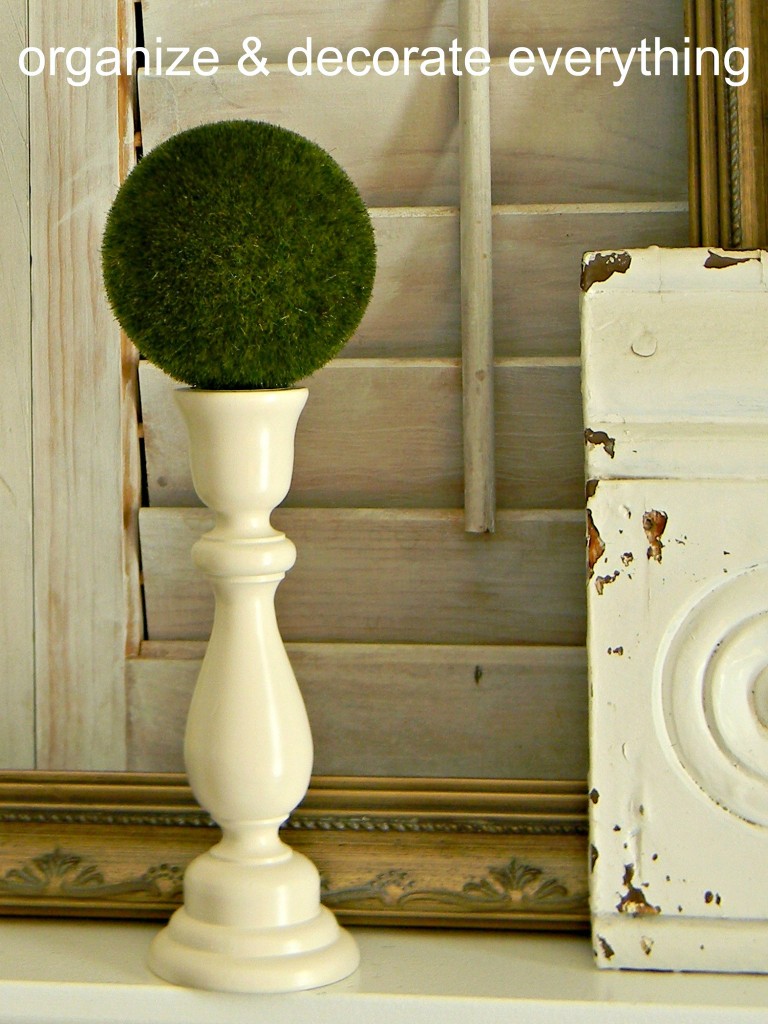 I use candlesticks a lot in my decorating. There are so many things you can perch on them when you want to add a little height in an area.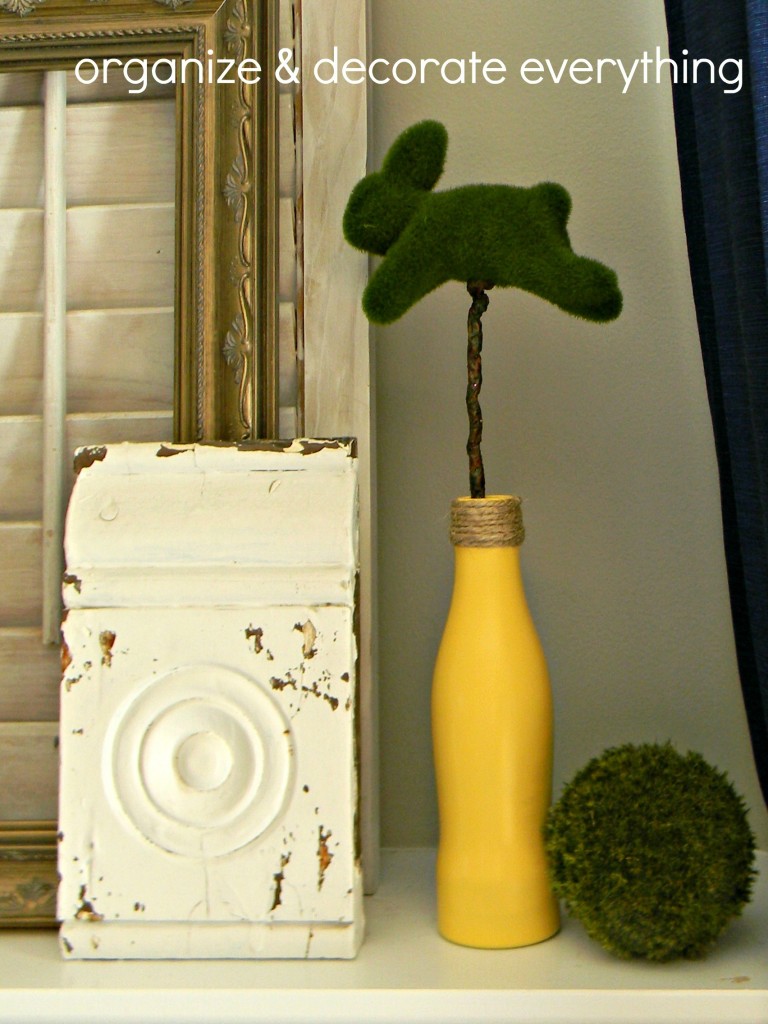 I also like adding items with texture like this old architectural piece and the moss balls.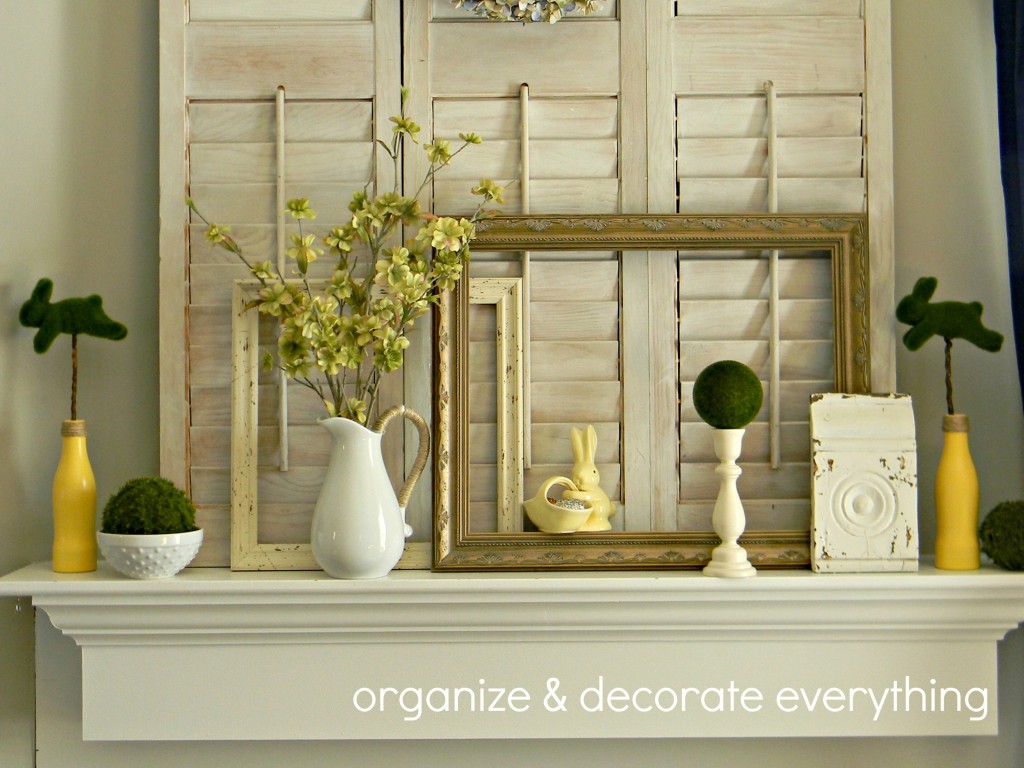 Mixing color, texture, finishes, and layers add interest to your space or mantel in this instance. By using things you've gathered from around the house it gives you variety and a free way to re-decorate.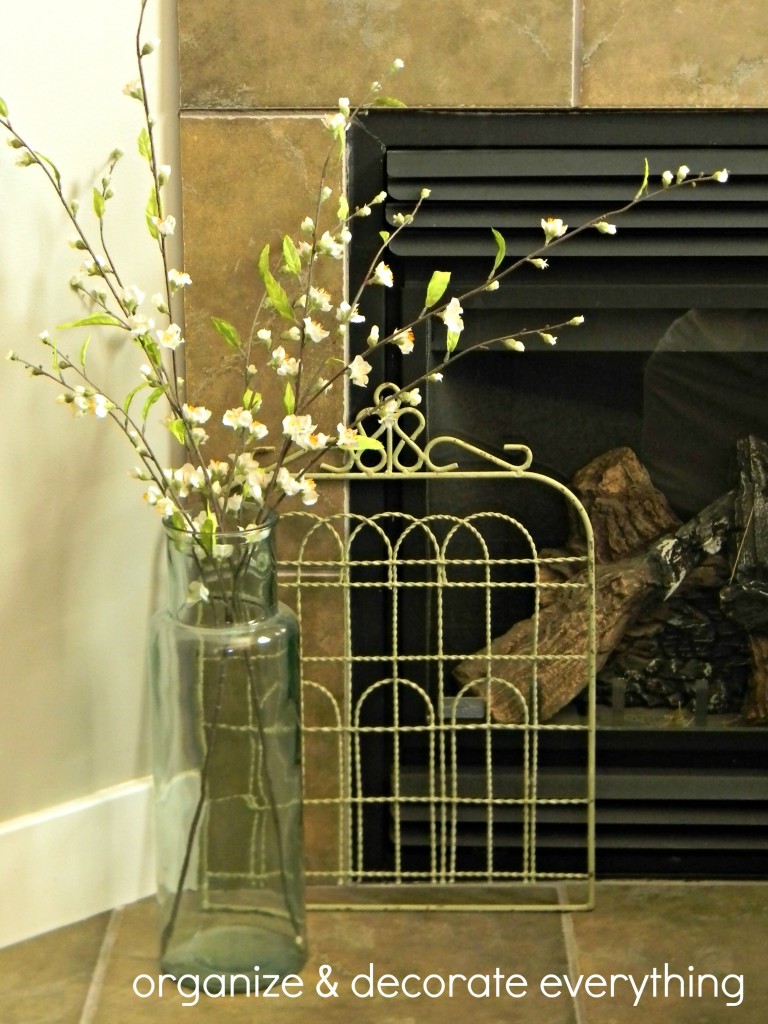 Don't forget the hearth area when decorating too. Add larger pieces to this area for balance.
The snow is melting, it's getting warmer, and Spring is right around the corner. I love brightening up the indoors to help me feel it sooner. Are you decorating for Spring, Easter or St. Patrick's Day?