Do you remember last month when my friend Aly created a cute Valentine's Day printable? Well, she decided to make one for St. Patrick's Day too. A group of us bloggers took her fun printable and made our own creation out of it. If you want a printable of your own you can get it at Entirely Eventful Day.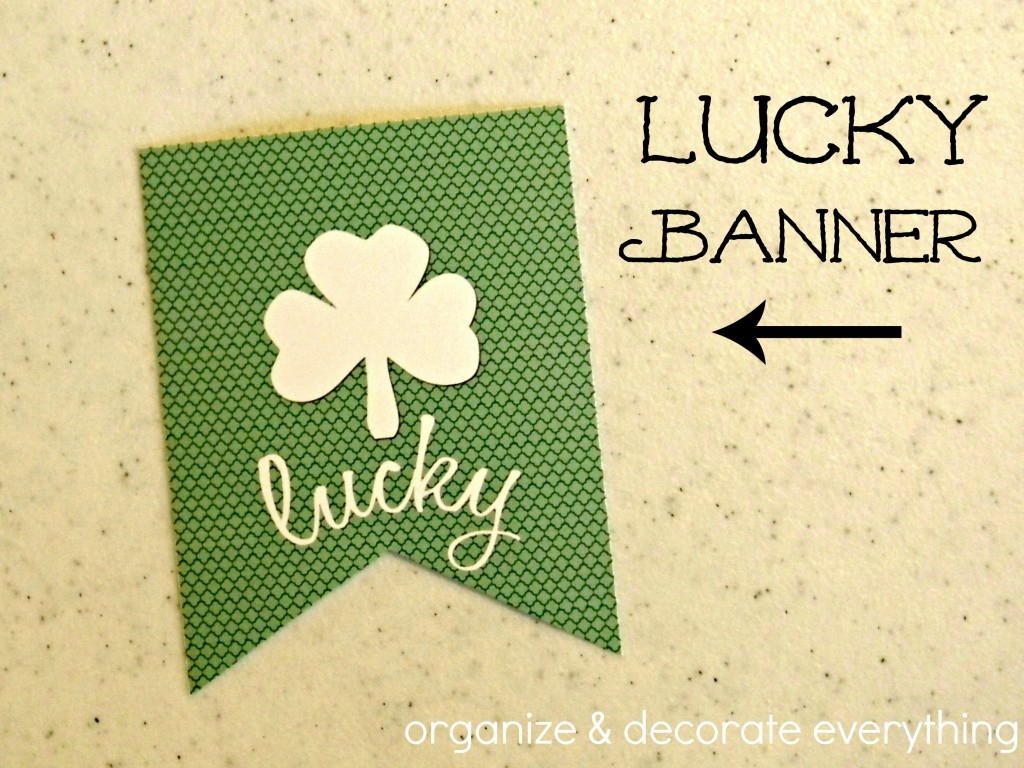 You can make the printable the size you need. I made mine 3″ x 3 1/2″ for the banner.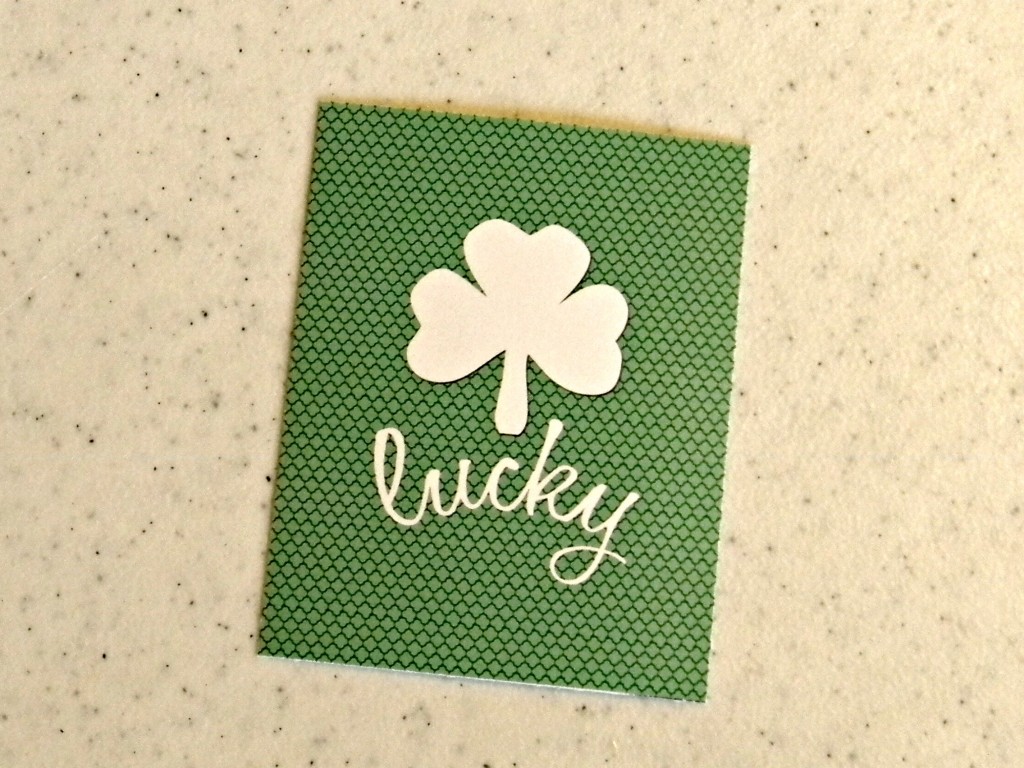 Then I cut patterned paper the same size and cut the notch out of the bottom to make the flags.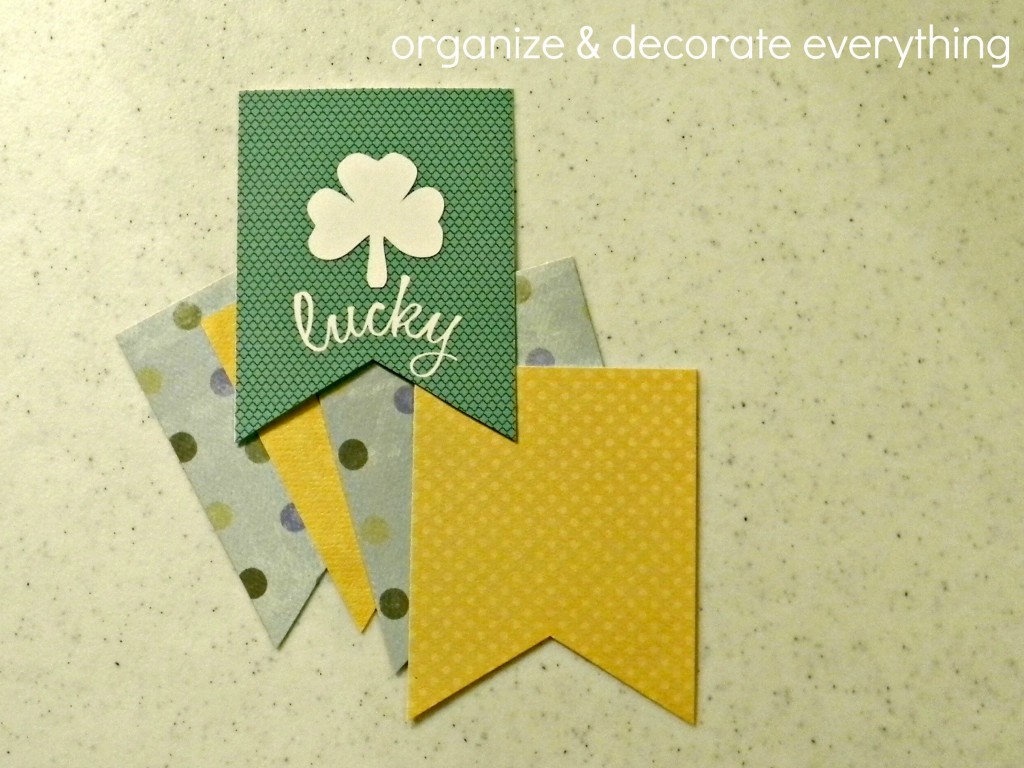 I used baker's twine and clothespins to put the banner together then added it to one of the projects I made last year.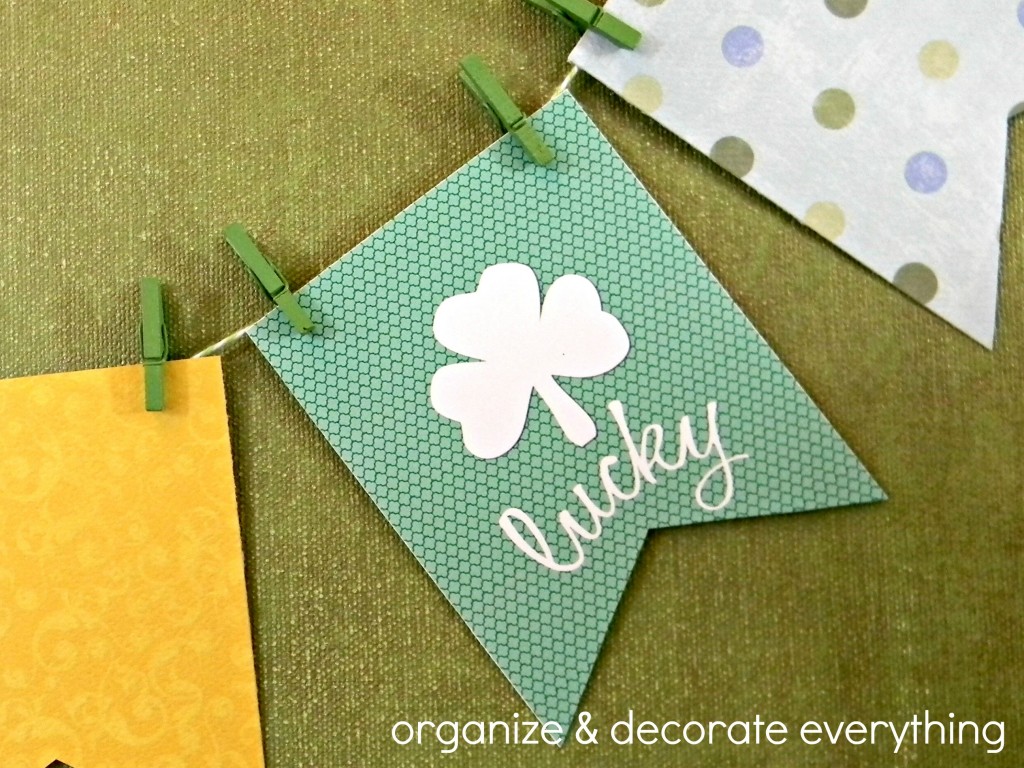 I love the sentiment I put on this canvas. It has even more meaning to me now. I enjoy spending time with my family and feel so "lucky" when those times happen.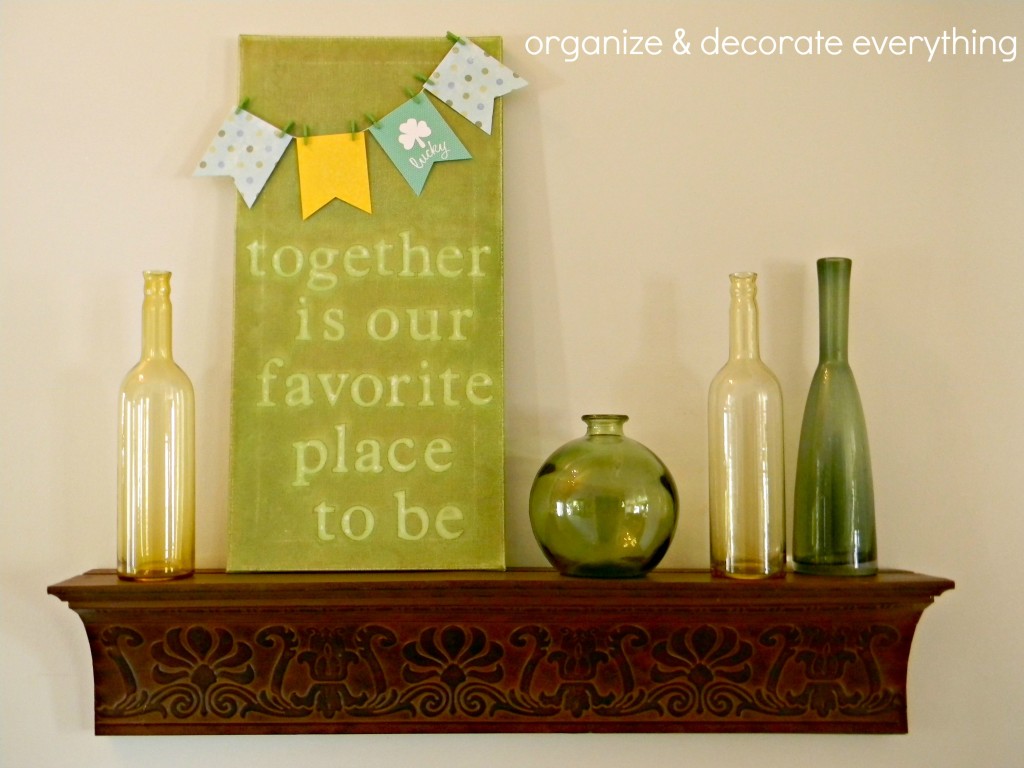 Are you having a hard time deciding whether to decorate for St. Patrick's Day or Easter? So am I, my house is Spring/Easter/St. Patrick's Day, depending on the area of the house you're in.
I'm decorating this season without buying anything (except for candy). I'm excited to show you what I can do with what I already have. Luckily I have a lot of green decor.
Check out more awesome projects using the same printable. If you decide to use the printable, send me the link and I'll add it to our pinterest board.