I love decorating for holidays but sometimes I like to take the simple route. With St. Patrick's Day, Spring, and Easter all coming in the same month the decorating can get a little out of hand. I decided a simple banner for St. Patrick's Day was in order.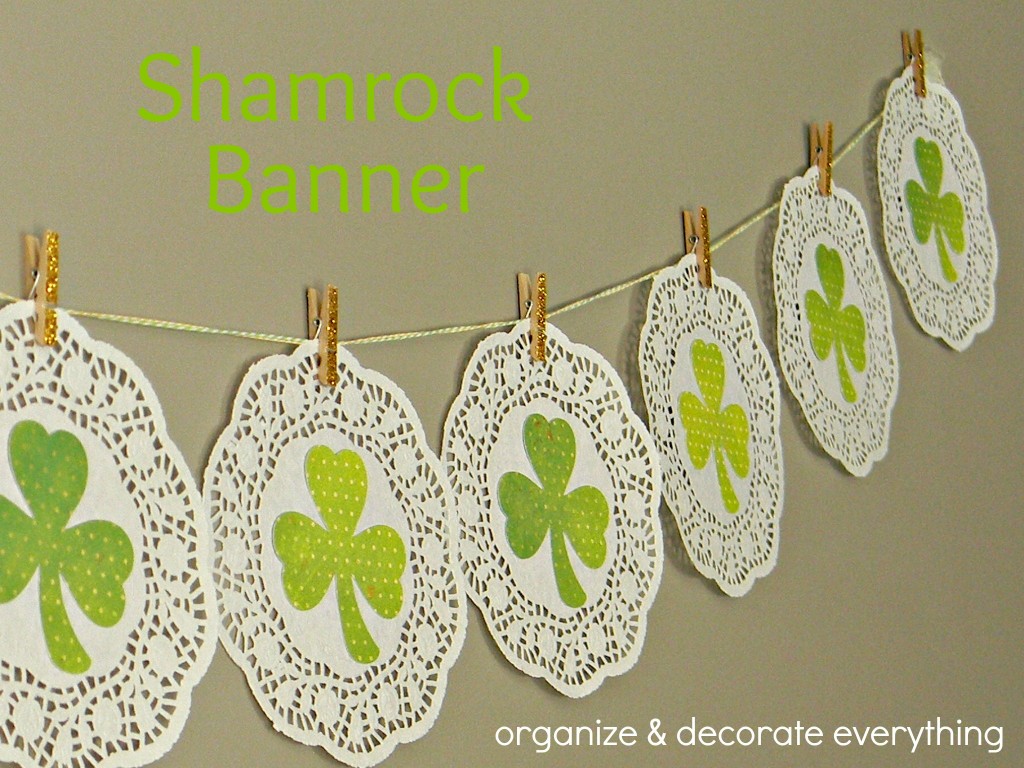 Of course, I used my Cricut to cut out the shamrocks. Quick and easy, lickity split! But if you don't have a cutting machine it's easy to cut them out by hand.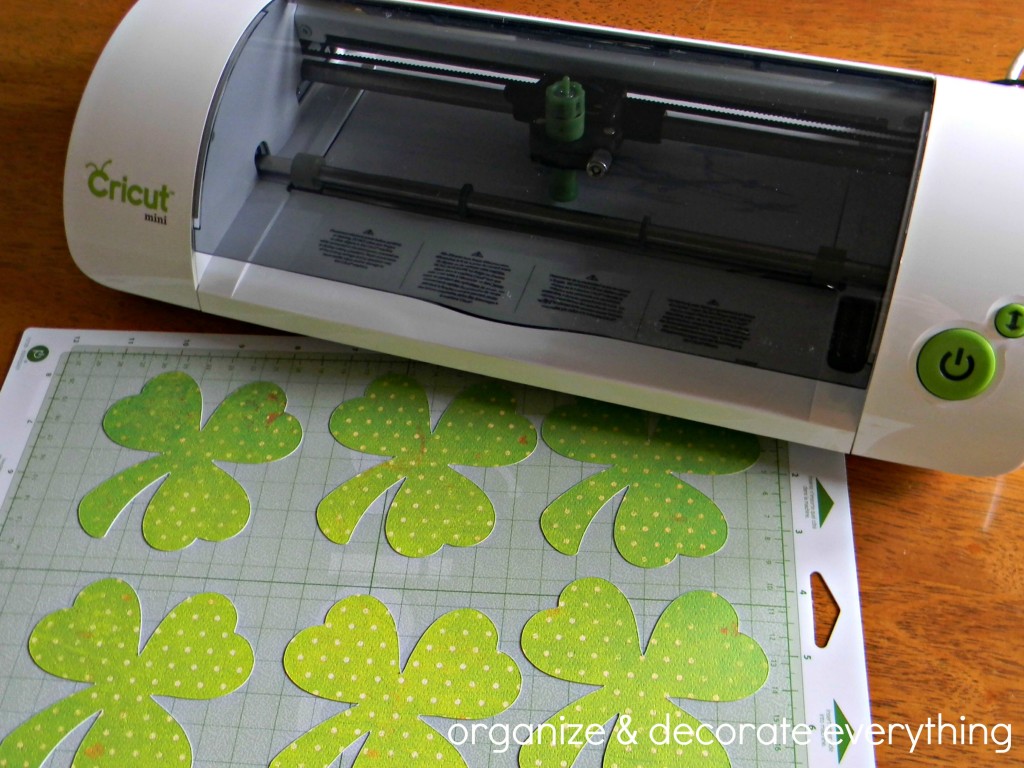 Once I cut them out and noticed the back, I couldn't decide which side I wanted to use. I stuck with the dots but love the floral side too.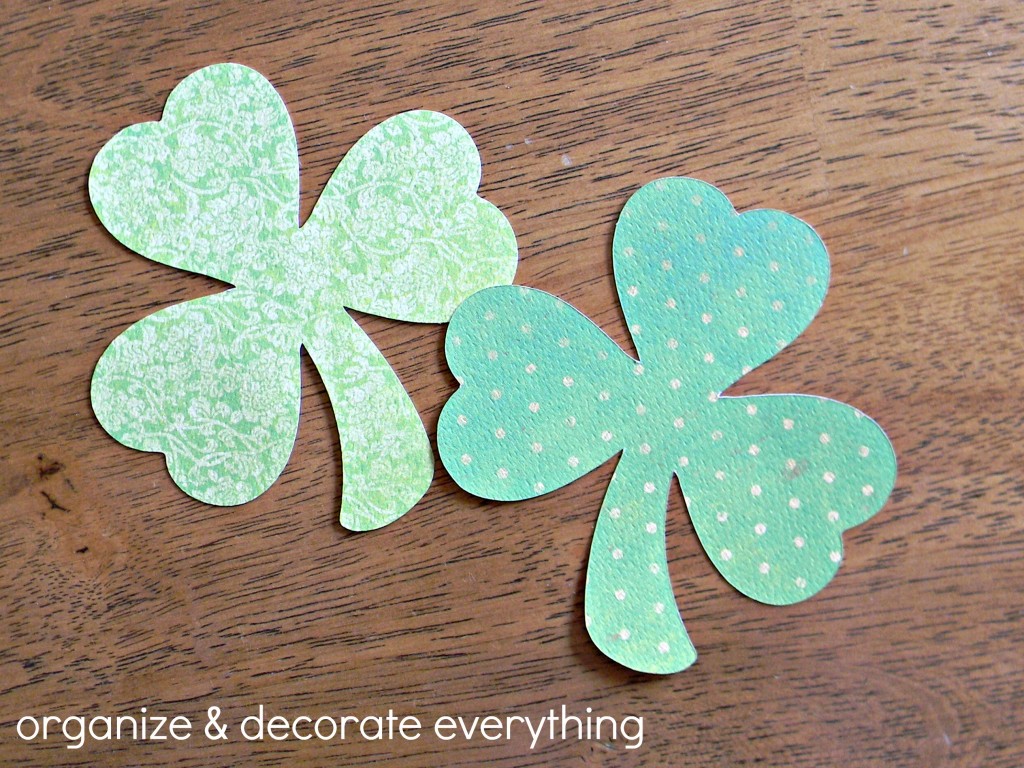 White and green are 2 of my favorite colors for Spring (and St. Patrick's Day, of course) so I decided to use a white doily for the back.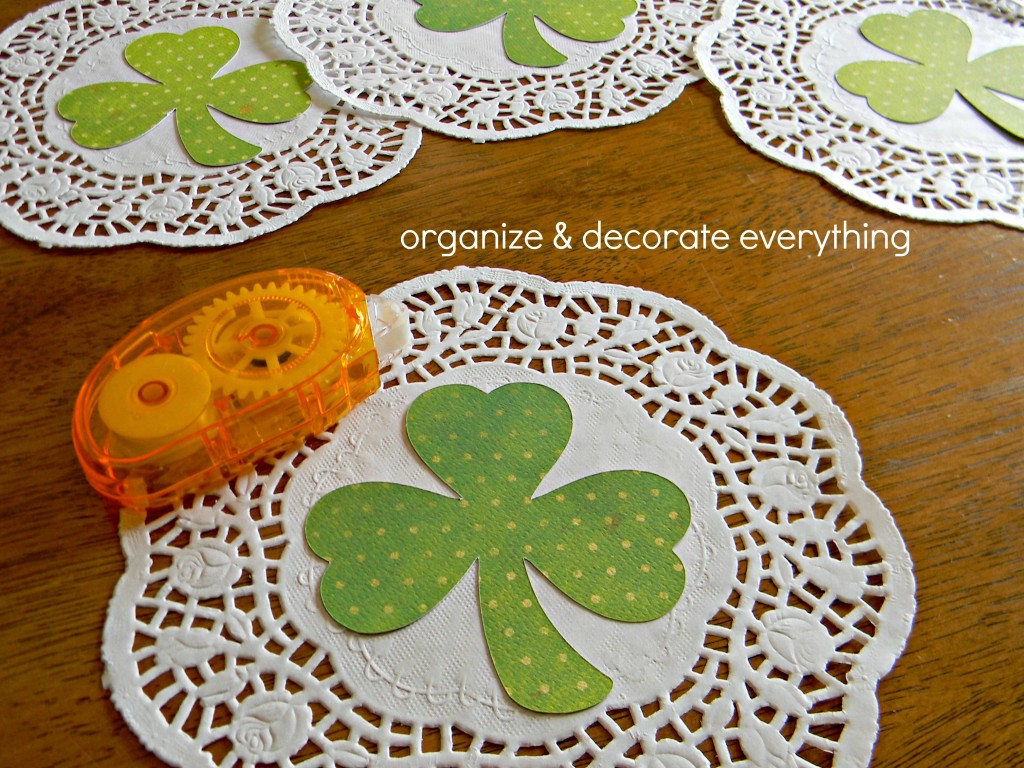 I brought a little gold into the decor by glittering the clothespins.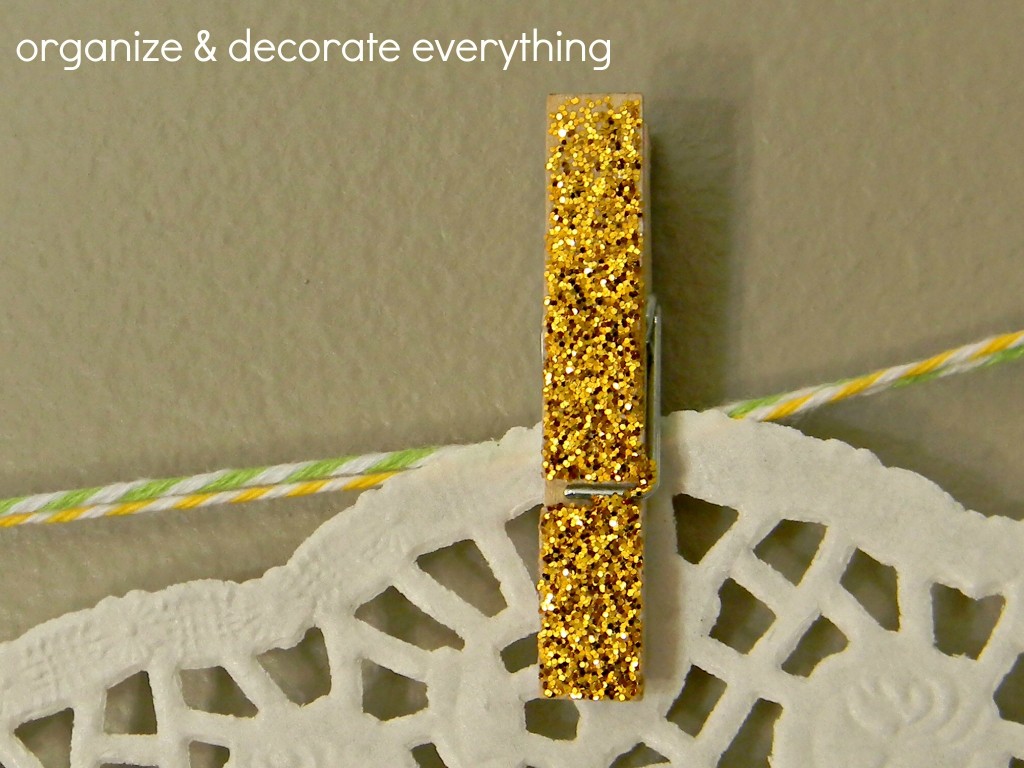 Then attached the doilies to the twine with the pins. I used Command hooks to attach the banner to the wall.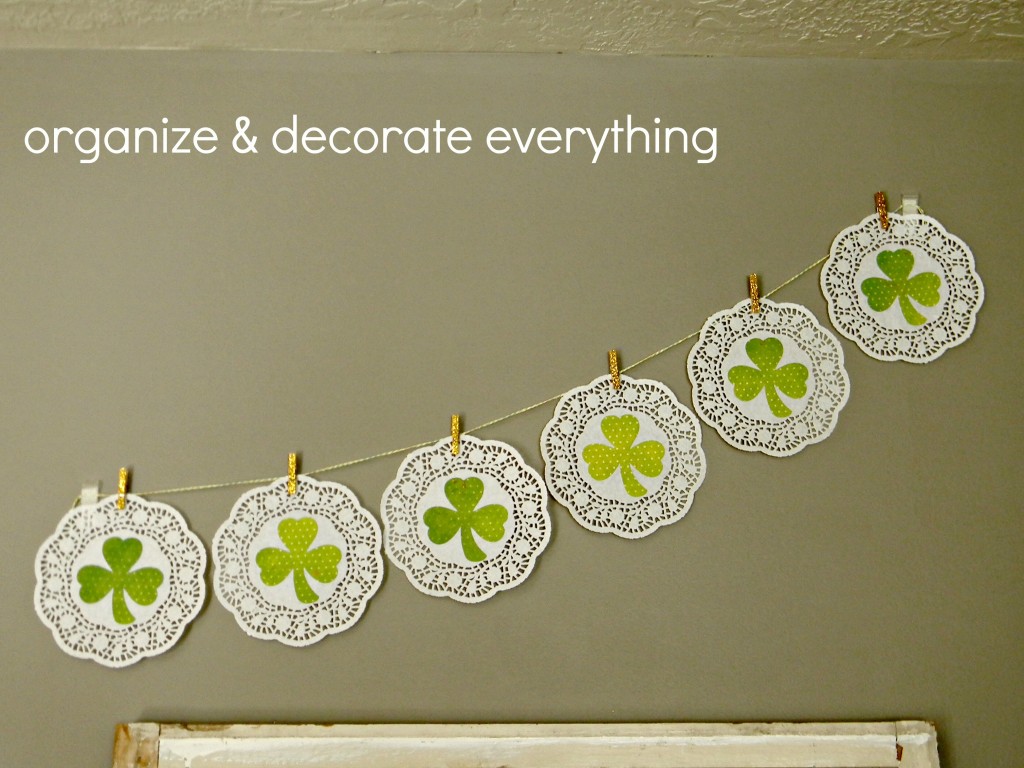 I love how it turned out! It would be easy to add letters to the shamrocks, but I'm loving the simplicity of it. Here is another free and easy project for the season. I'm trying to see how long I can go without spending any money on projects. I'm thinking I might be able to make it a whole year.