I have another fun printable for you. This time it's for Easter. It would look so cute framed or on a corkboard and you could even give it as a gift. You might notice a trend in my printables. I like mine simple and uncluttered, they pretty much reflect my decorating and organizing style. I hope you like them too.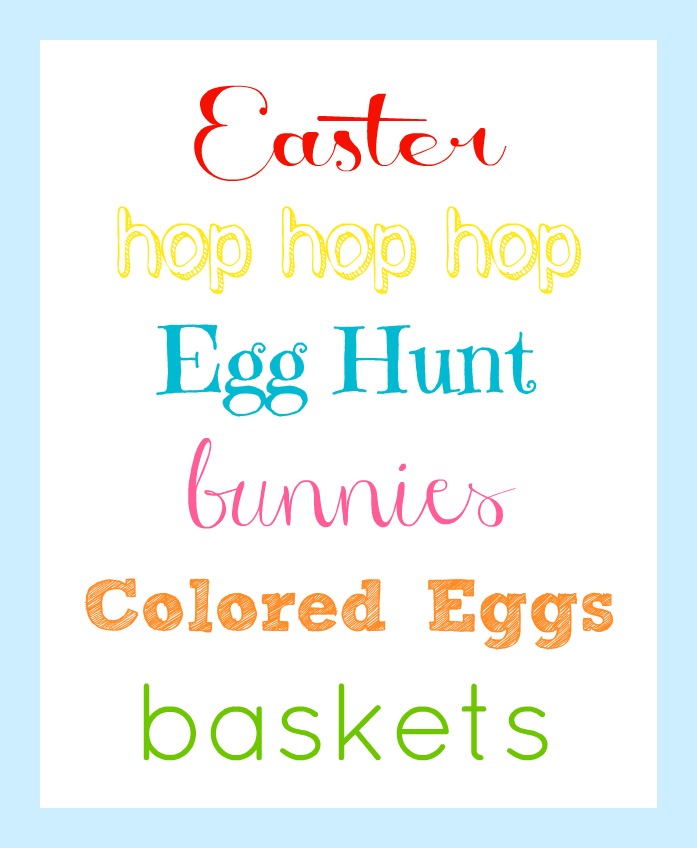 To use this printable just click on the printable, go to file, then print preview to choose the size you want and print it out. Feel free to pin it!
I hope everyone's having a wonderful weekend!