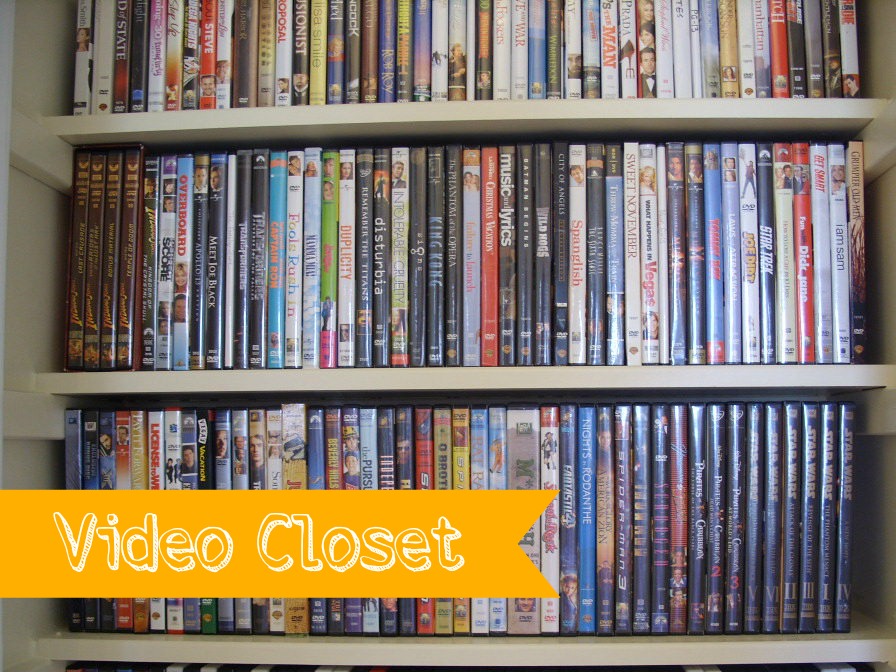 You would think in a house with 5 bedrooms the coat closet would be big enough to hold more than a few coats. Our coat closet has never functioned the way I wanted it to, so when we built a mudroom off the garage it was the perfect time to turn it into something else.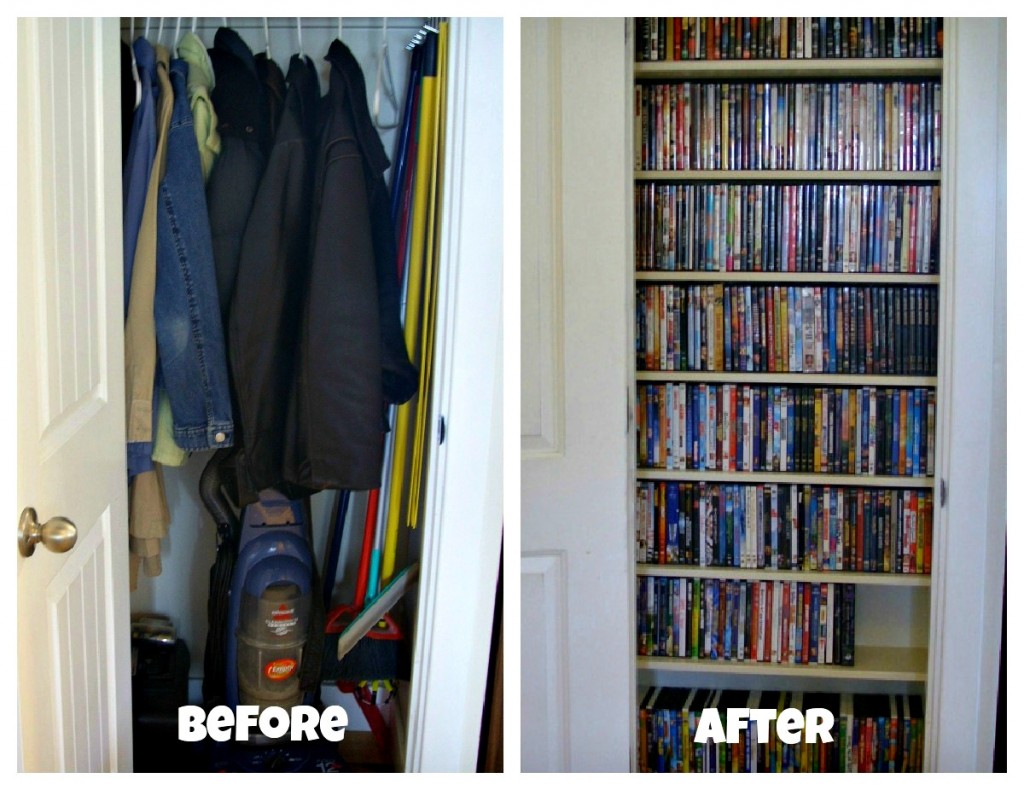 We enjoy watching movies and since we don't have cable TV we watch a lot of them. I like having them easy to see, retrieve, and return so everything looks neat and tidy. Our TV is right around the corner so it's in a perfect location.
I measured the closet for the movies to fit perfectly so we could add as many shelves as possible. We measured for the shelves and added the strips for support.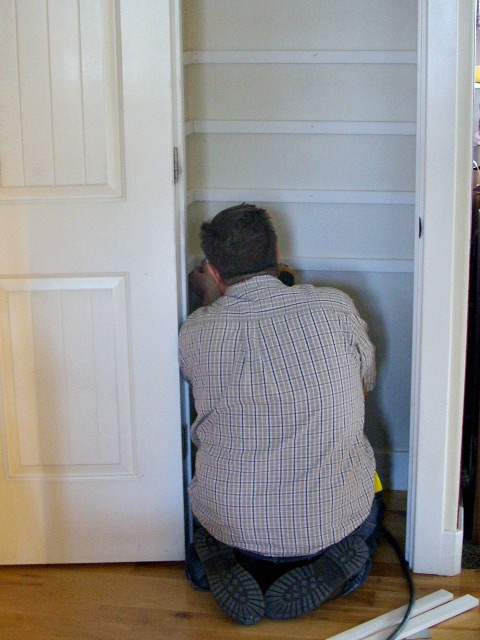 Once the strips were in place we added the shelves. The depth of the shelves are just slightly larger than the DVDs.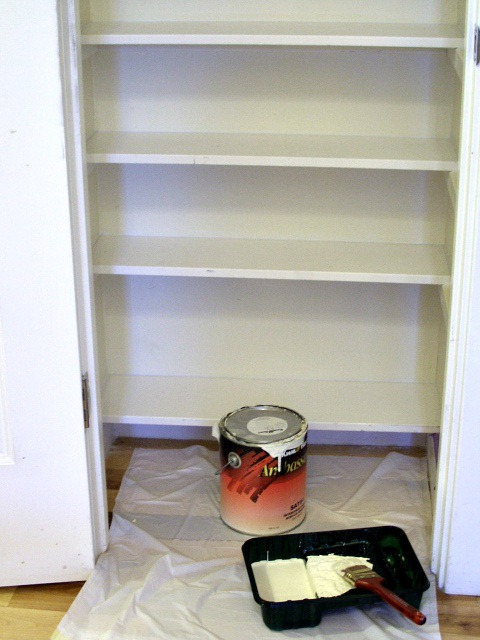 Then it was time to fill the holes, caulk, and paint.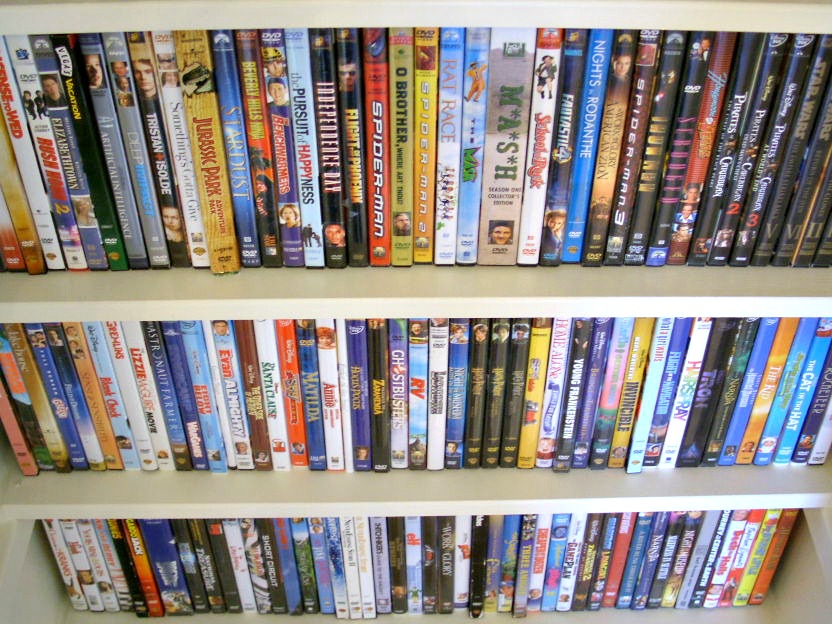 See how great they fit? We have the movies divided by what the kids can watch. The 2 top shelves are off limits unless we okay one of them.
Don't be afraid to change something you don't use into something you do.