Sometimes I like to look to Pinterest to see what projects of mine are being repinned often. I figure if it's being repinned there's at least some interest in it. These bookmarks have been popping up a lot lately and I thought they would be so cute tucked in a book you might be giving as a gift or you could just make some for yourself and kids.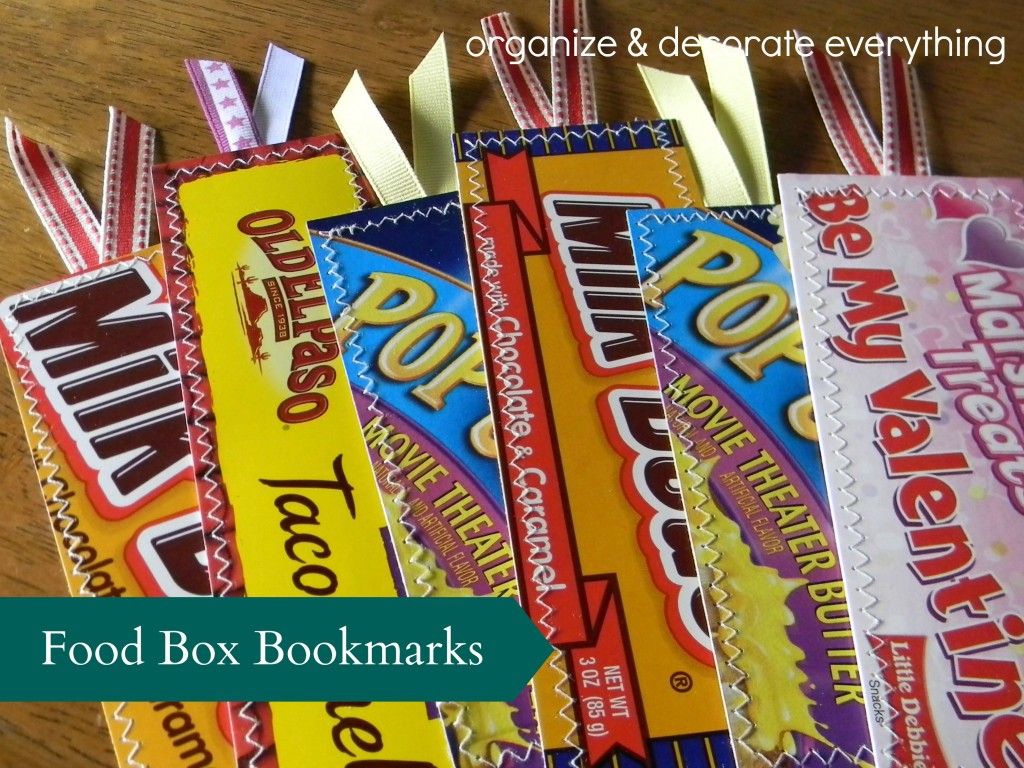 I always feel weird about trashing so many food boxes. I love the typography and the brilliant colors so I decided to start making things out of them. One of my first attempts were these cute bookmarks.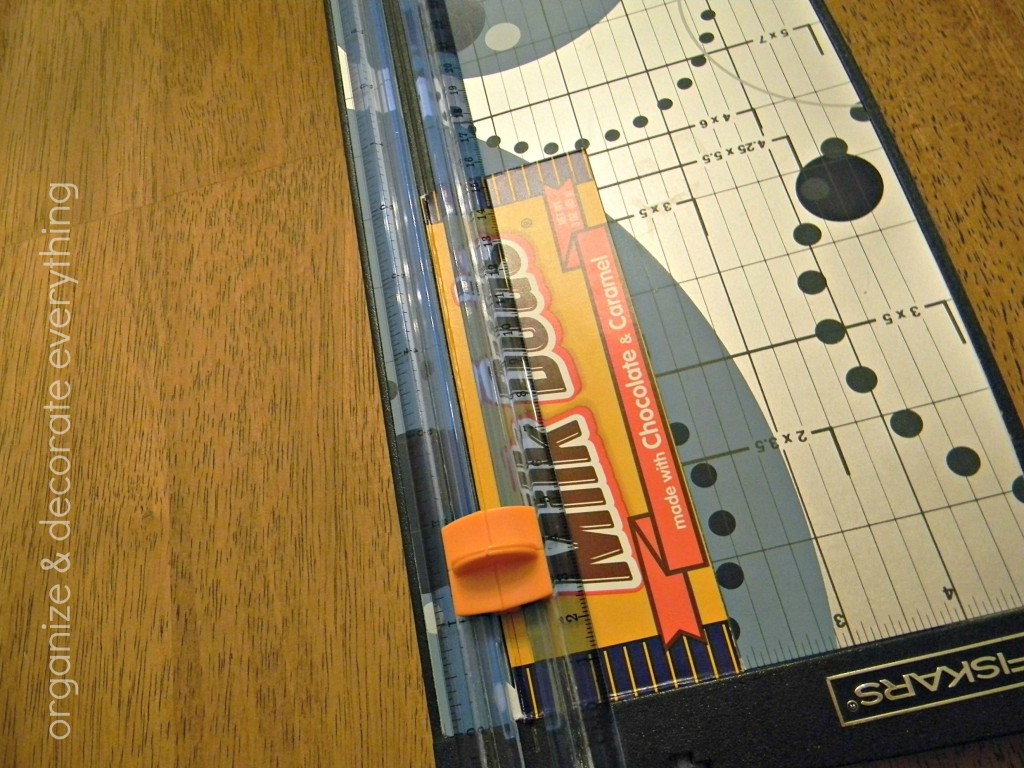 Start by opening the box all the way and deciding what graphics you want include in the bookmark. Use a paper cutter to get the size you want.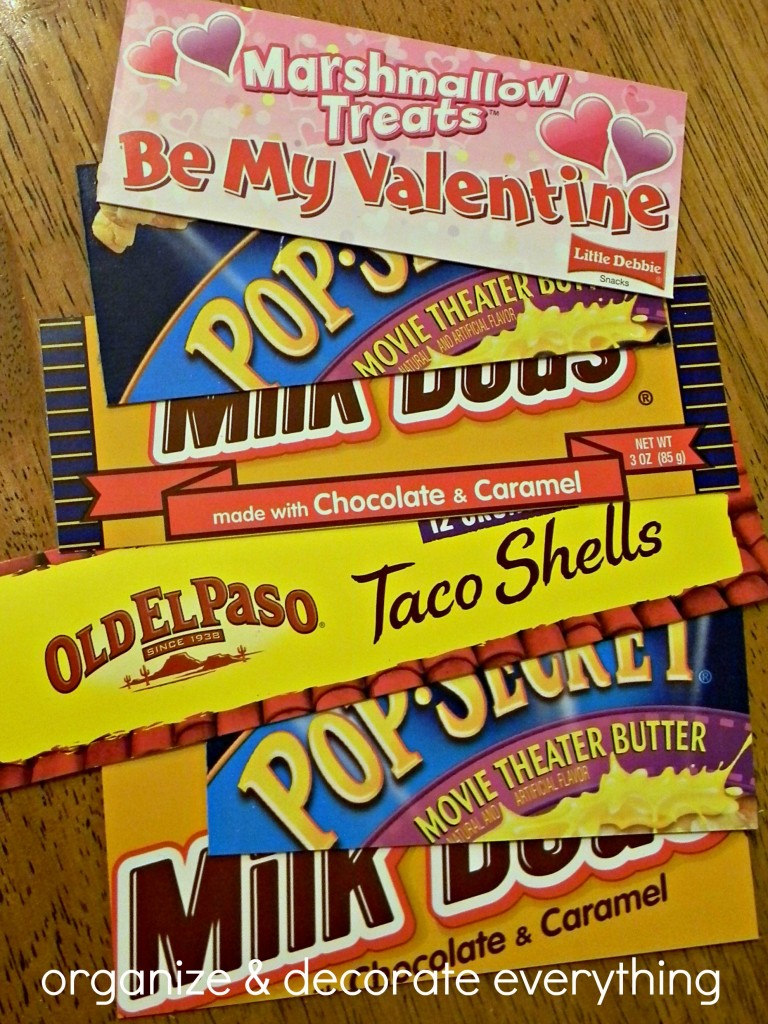 My bookmarks range from 5″-7″ long and 1 3/4″- 2 1/2″ wide.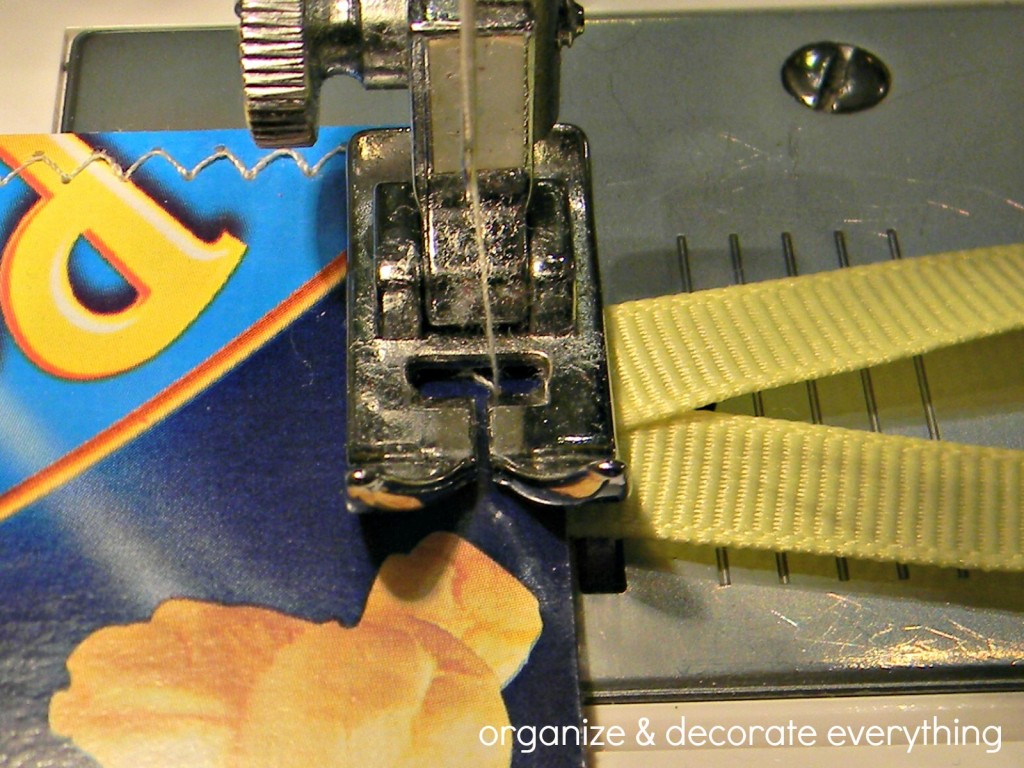 I simply made a zig-zag stitch all the way around the piece and stitched a ribbon to the top in the center.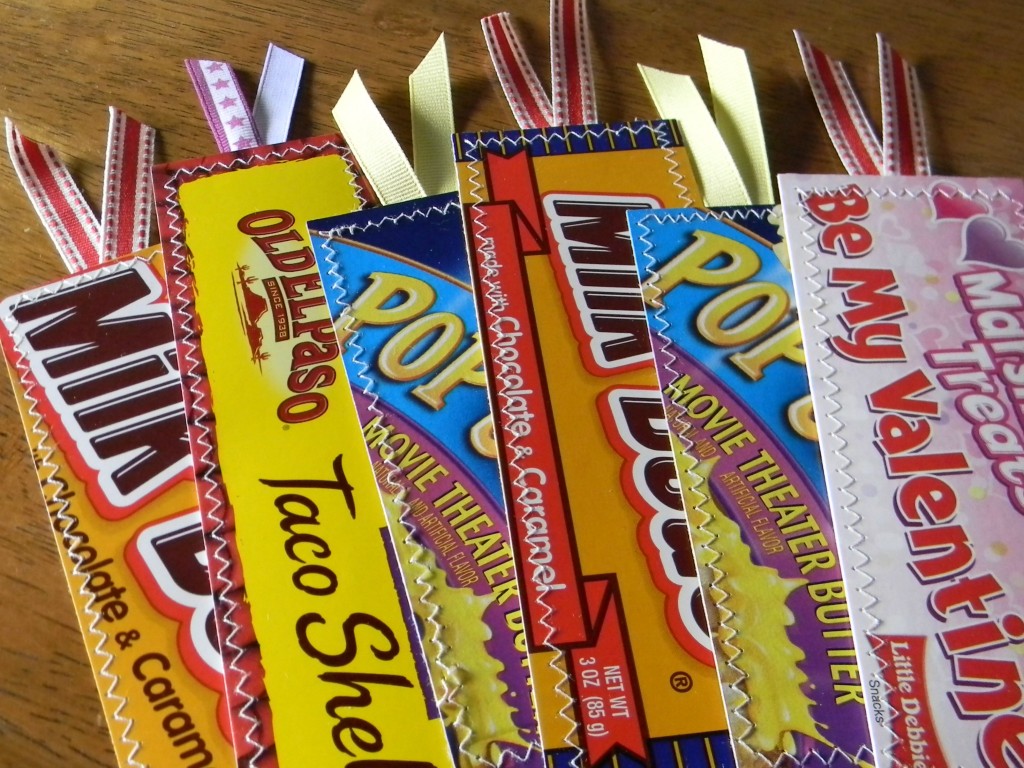 These would be so cute as teacher gifts, friend gifts, tucked in an Easter basket, the possibilities are endless. They would also look really cute stitched with contrasting thread.
Wouldn't it be fun to get a bookmark of your favorite treat?
I'm linking to these awesome blog parties:
Show & Tell at SNAP
The 36th Avenue