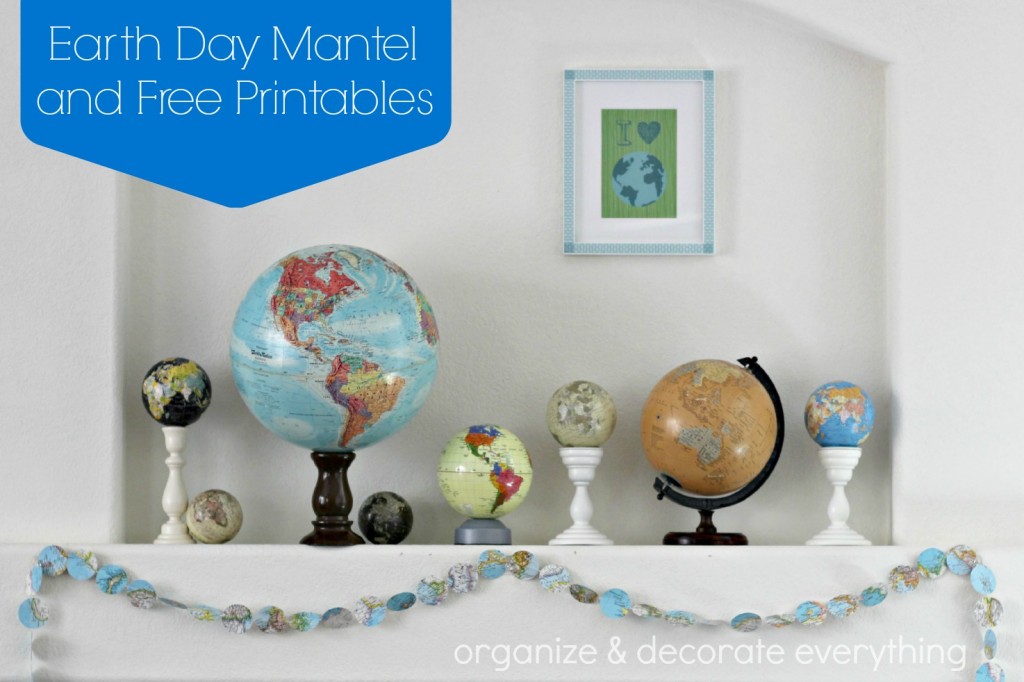 Today is Earth Day! As I was looking at my Easter mantel yesterday, I decided I was done with it and needed an Earth Day Mantel. This mantel is so simple and only took about 10 minutes to bring together. (Continue to the end of this post for the free printables.)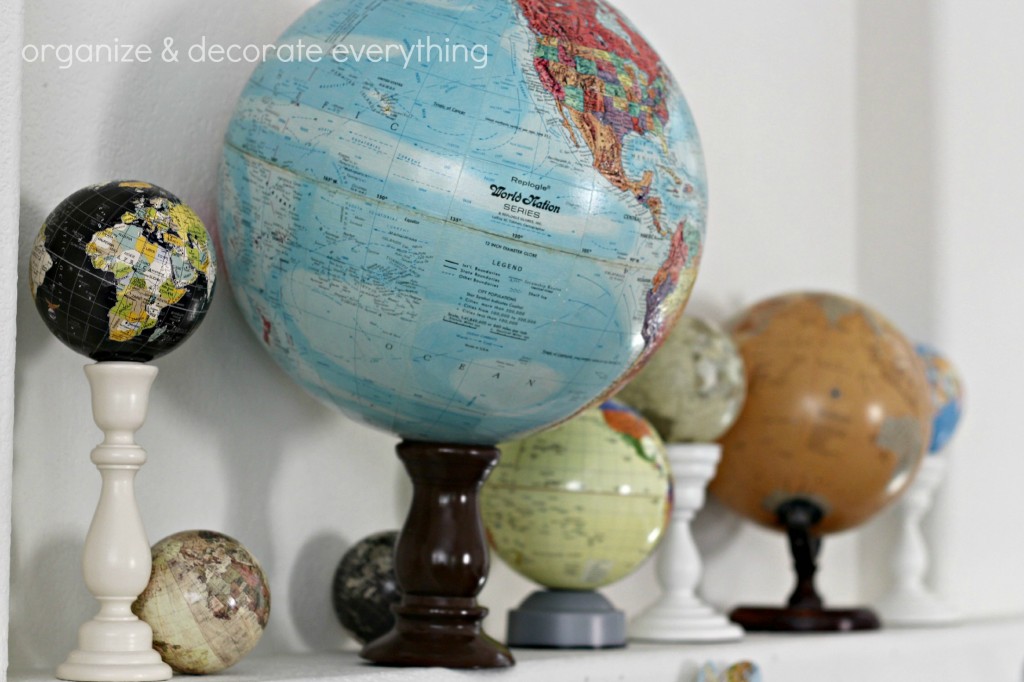 Luckily Ammon has a small collection of globes in his bedroom so I decided to borrow them for a few days.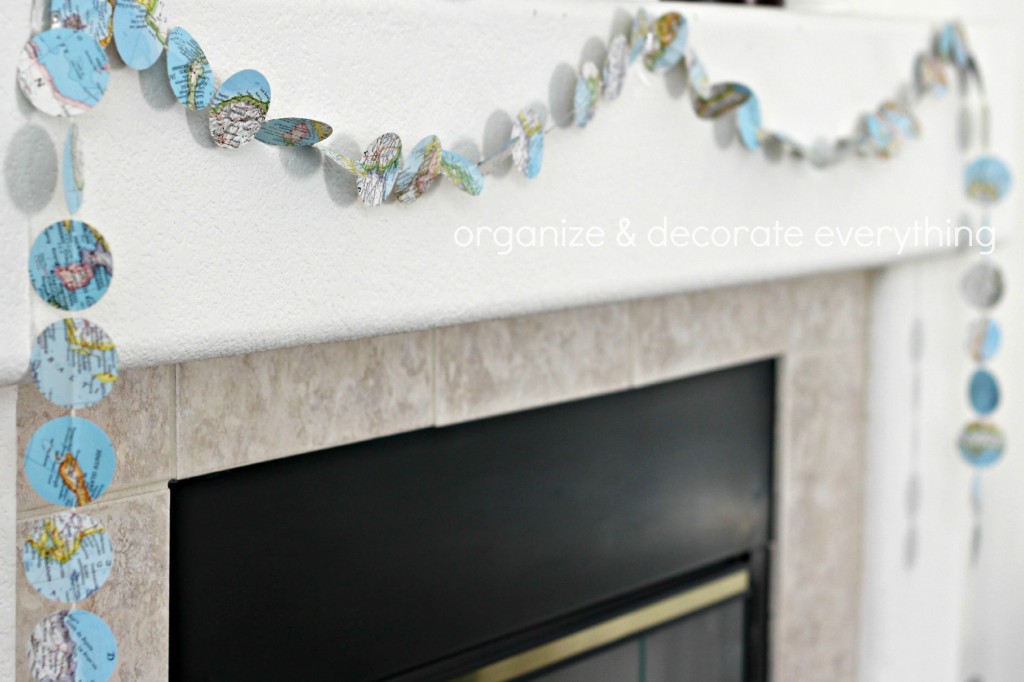 I made the map garland a few years ago. Click on the link for a full tutorial.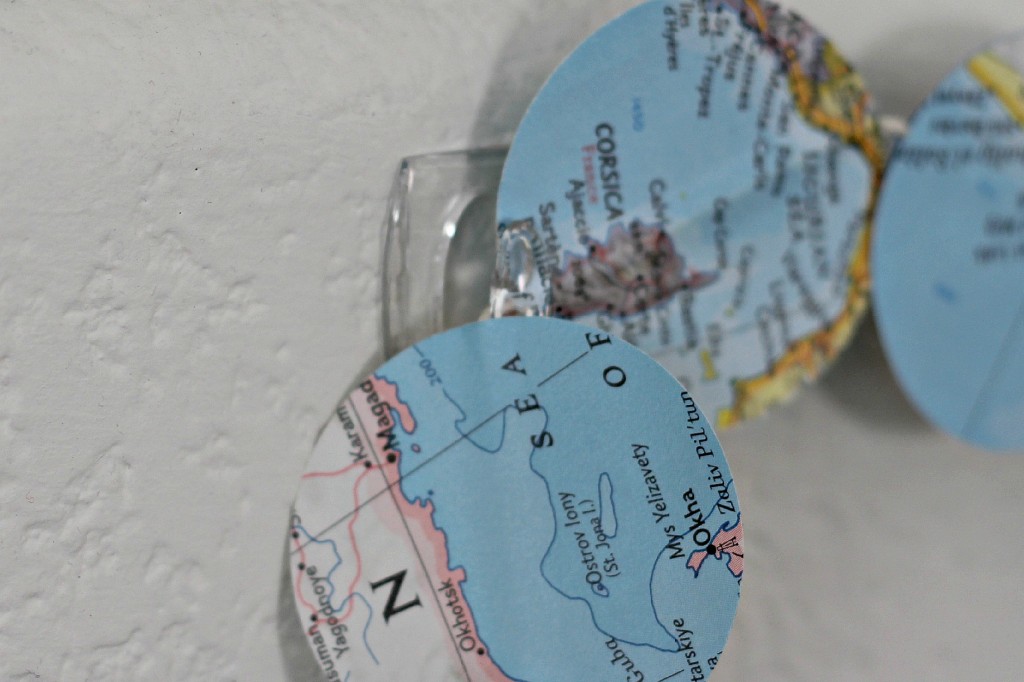 I'm often asked how I hang my banners, garlands and other things around my fireplace. I use Command Hooks. I love that the hooks come in clear so you can use them on any color wall. I've never had textured walls before so I wasn't sure if they would hold well, but I haven't had any problem with them. I'm using them on the banner and also on the framed picture.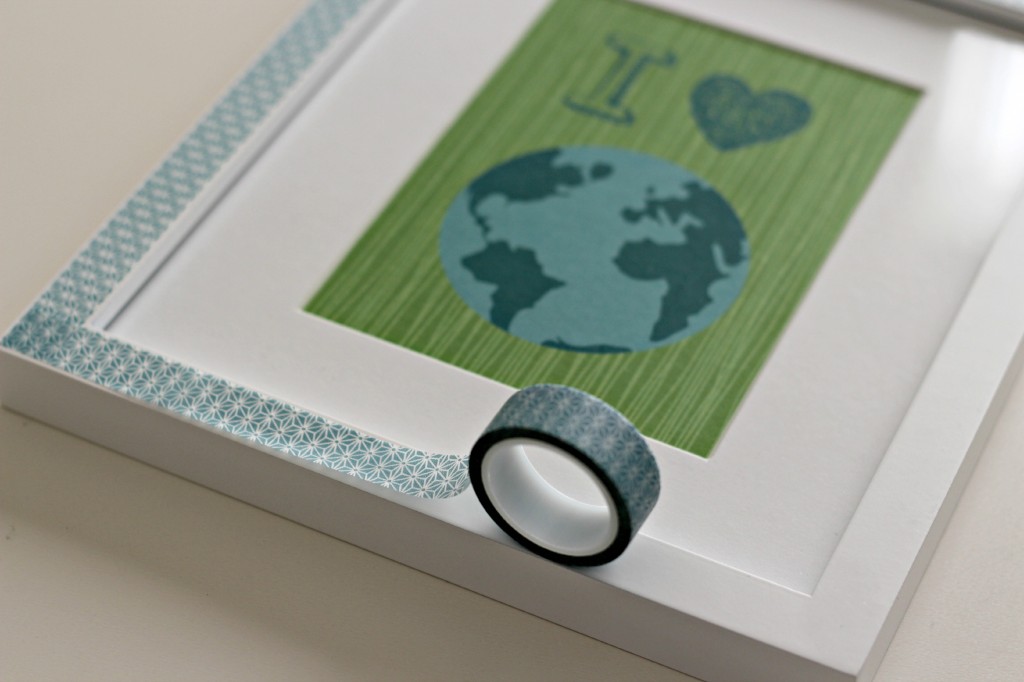 I thought I wanted to use a white frame but it was just too white so I added some color using washi tape. I also used washi tape on a frame on the Easter mantel. I love how easy it is to change the color using something as simple as tape.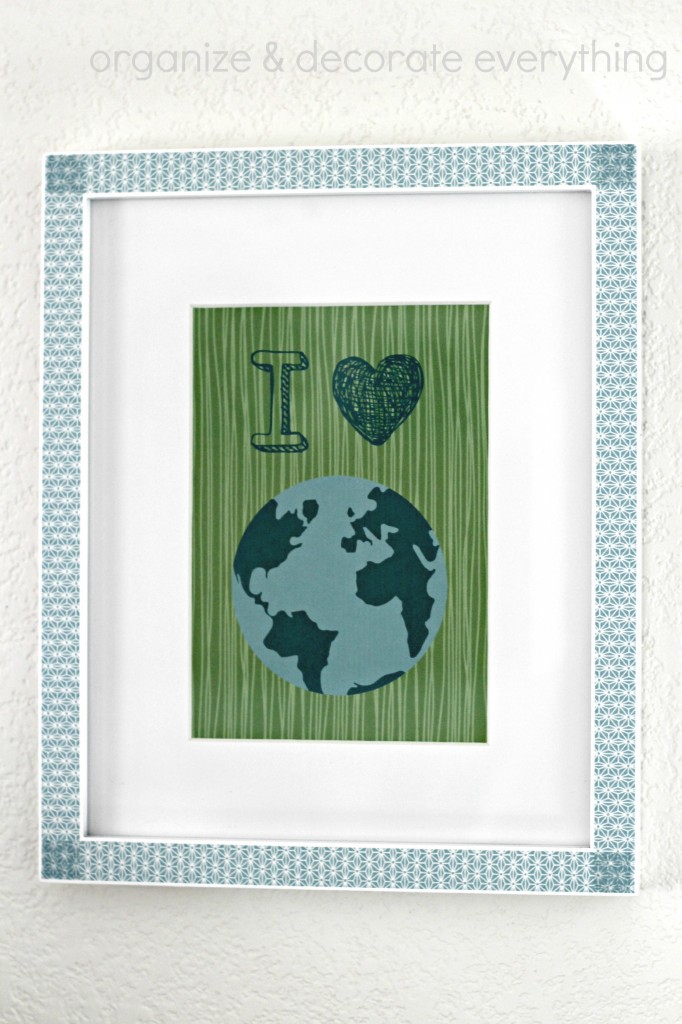 I also love how the pattern of the tape adds something extra to the frame.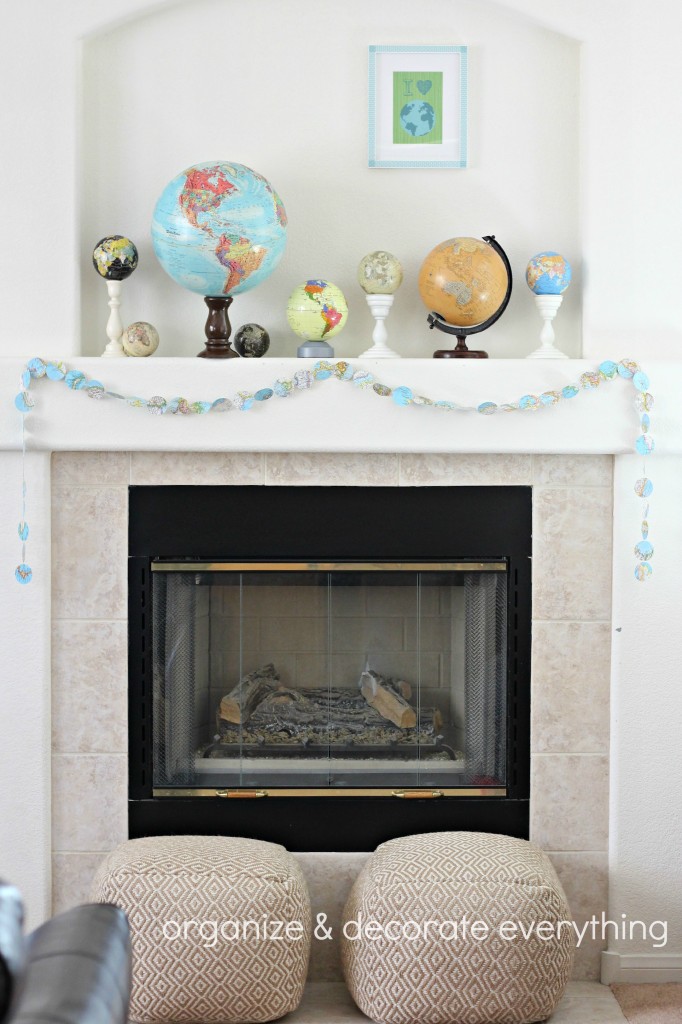 It's so simple but perfect for Earth Day!
I have 3 free printables for you. Use just one or all three. If you would like to use these printables for yourself, just click the link below each one. Printables are for personal use ONLY and are available to subscribers of Organize & Decorate Everything. SUBSCRIBE NOW to get full access to all printables.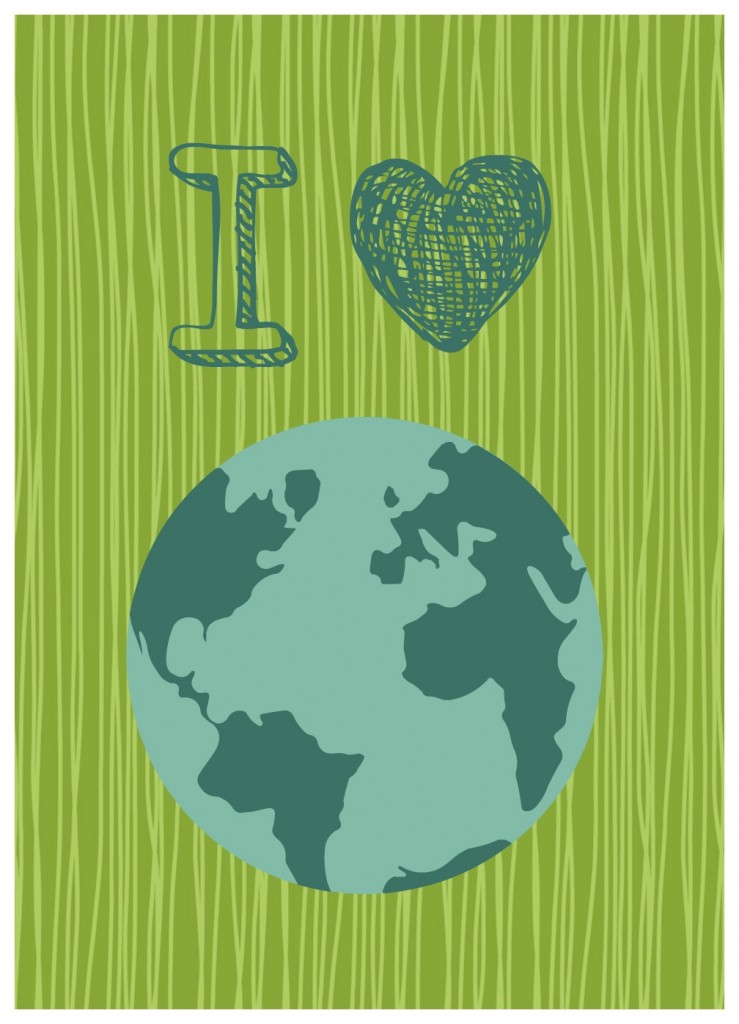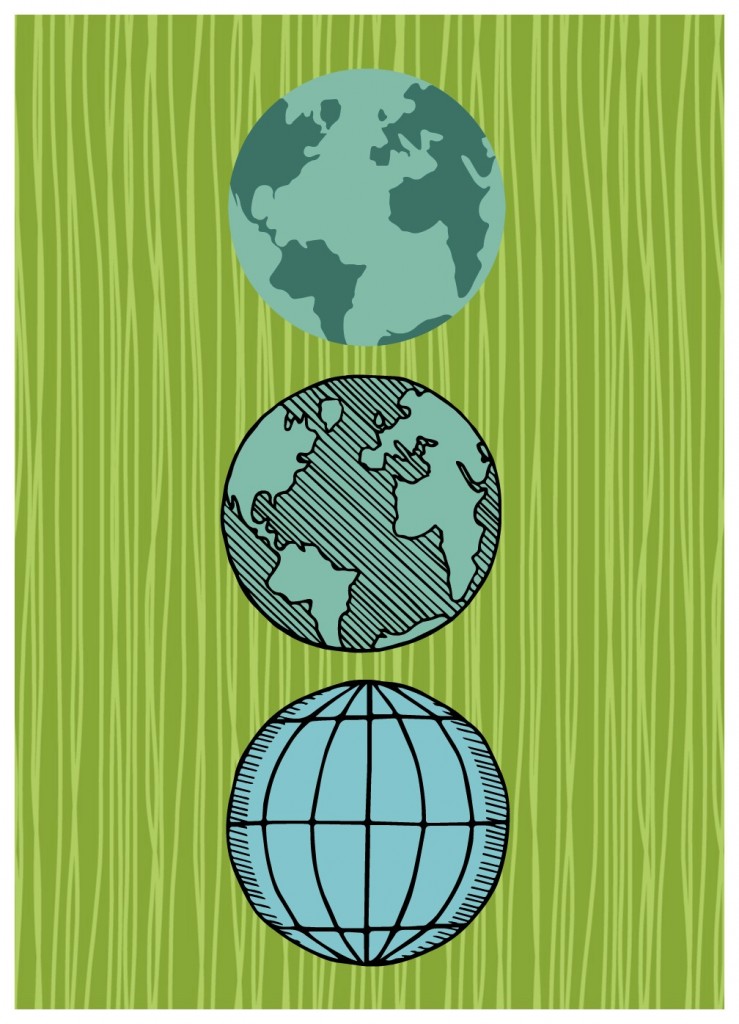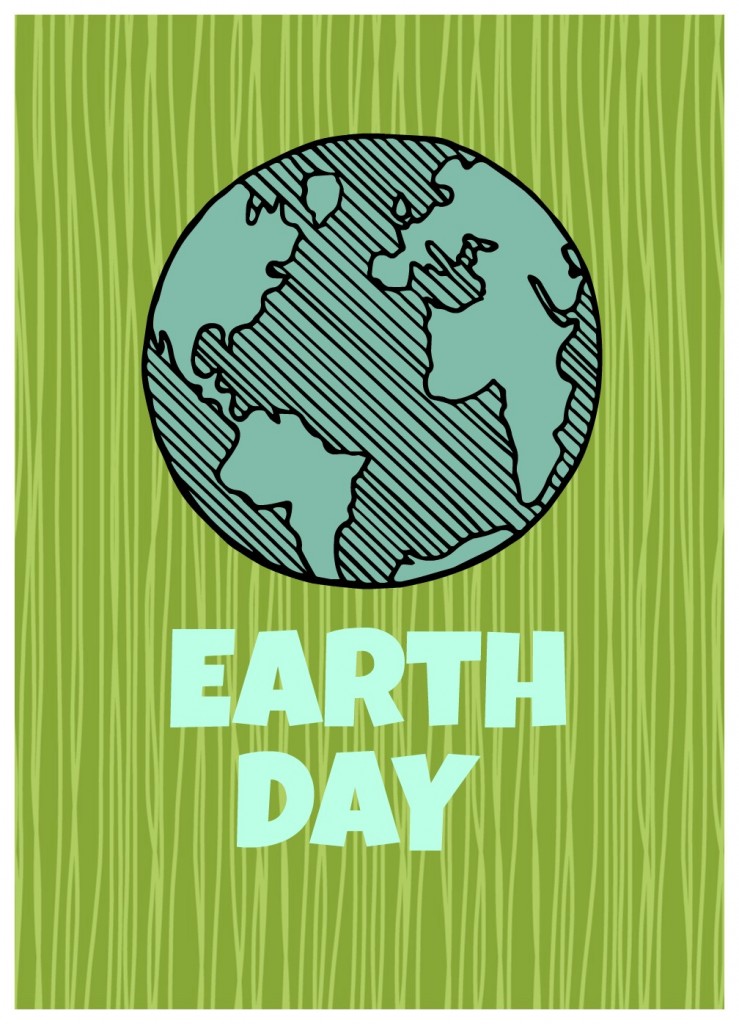 The one above my mantel is printed as a 5×7.
Happy Earth Day!