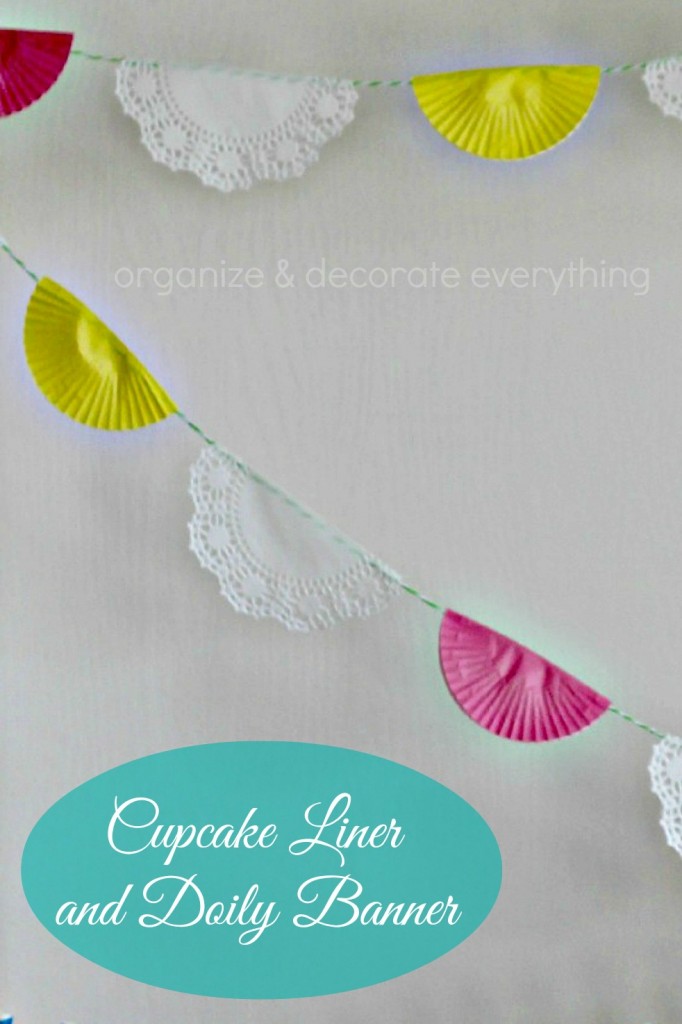 This Cupcake Liner and Doily Banner is the last of the banners I made for Emilee's Birthday. I decorated her door with 3 banners (or garlands). You can check out the other 2 here: Straw Garland with a Surprise and Dollar Bow Garland.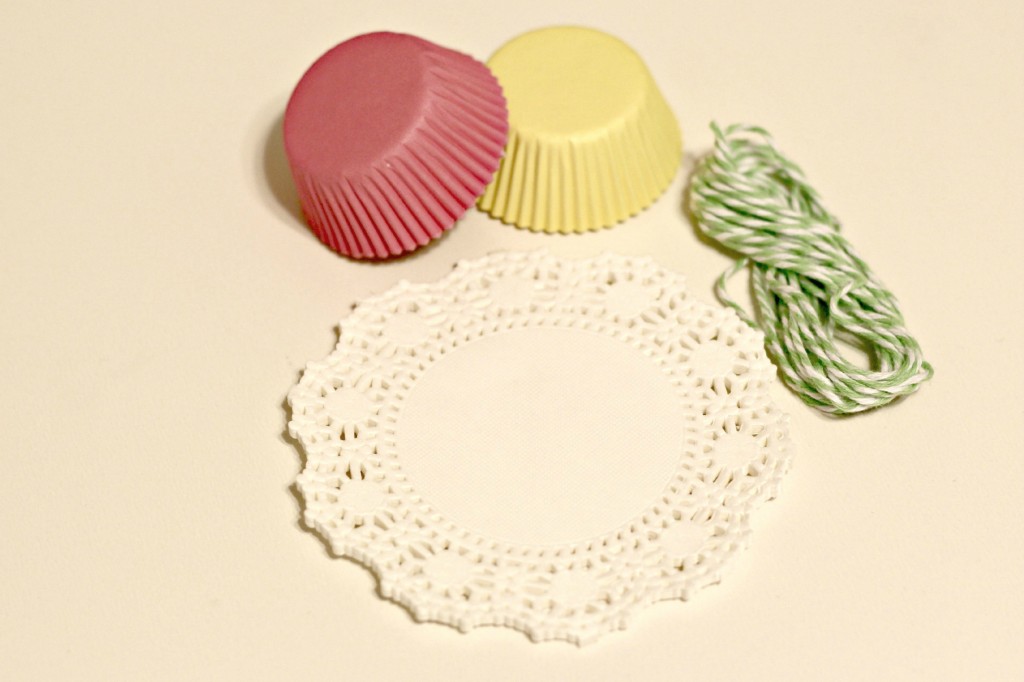 For this Banner you will need:
Small Cupcake Liners (candy liners)
Small Doilies
Bakers Twine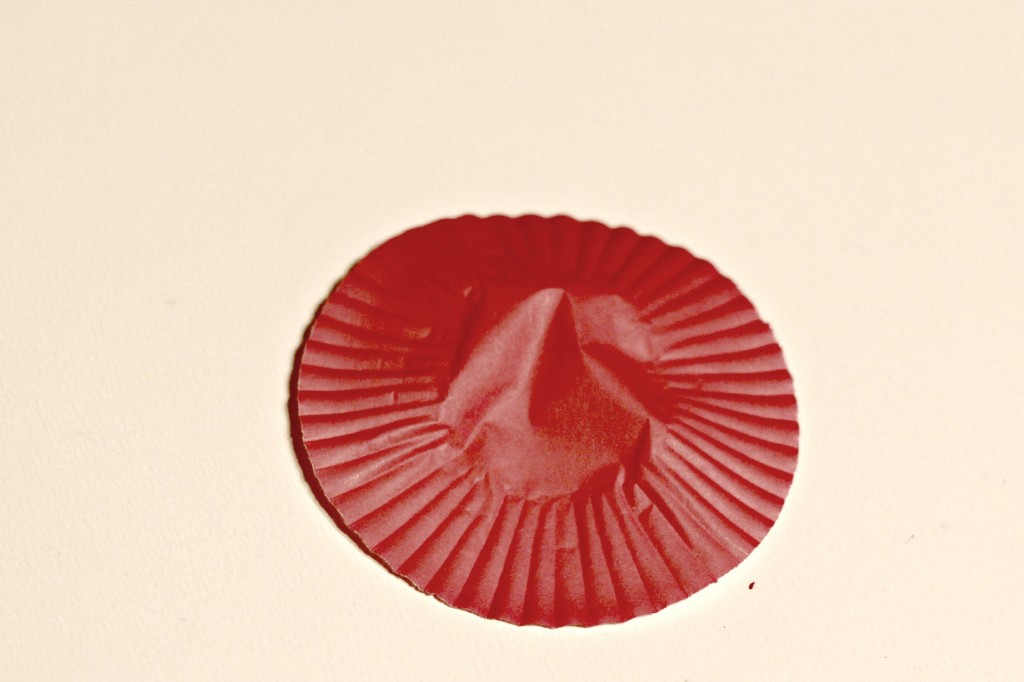 Flatten the liners the best you can.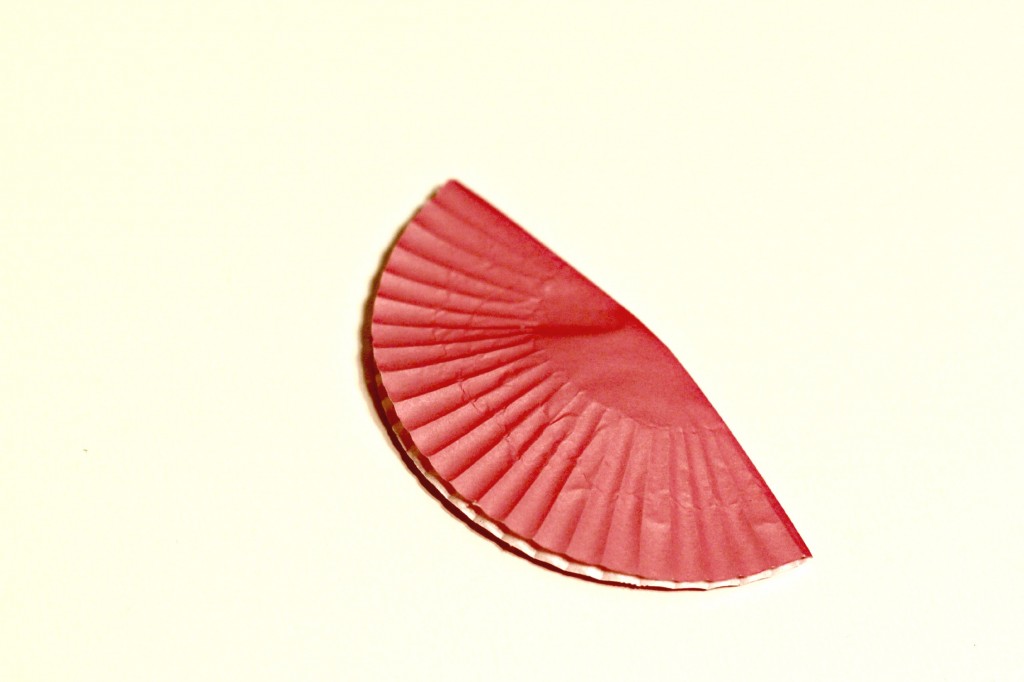 Then fold them in half. Fold the doilies in half also.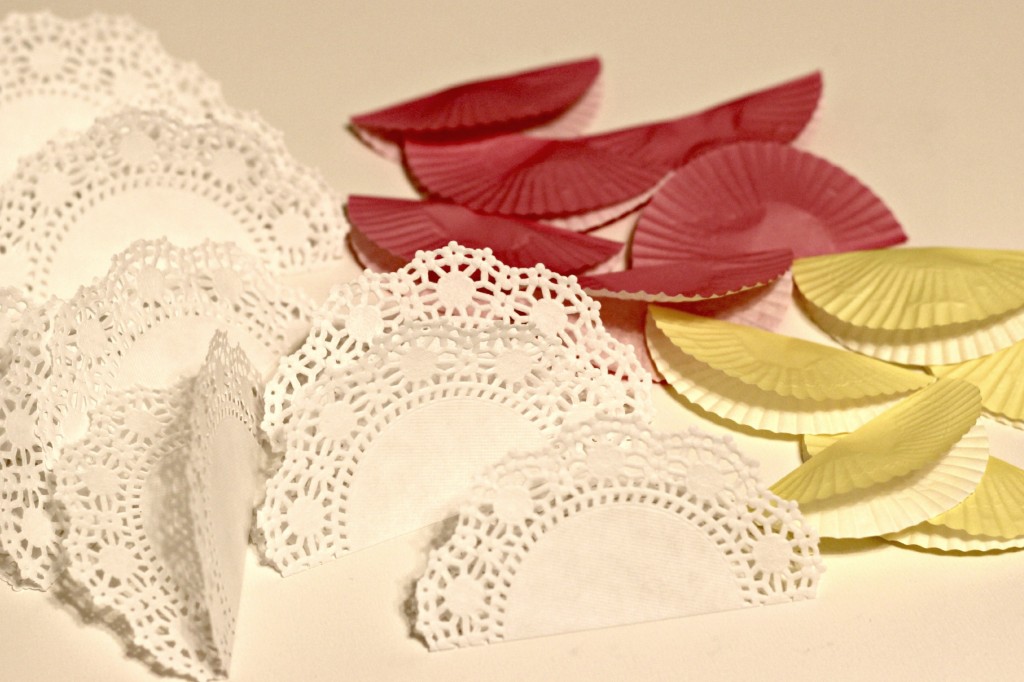 I folded all of mine at the same time. My banner has 12 cupcake liners ( 6 of each color) and 12 doilies. You can use as many as you want to make it as long as you like.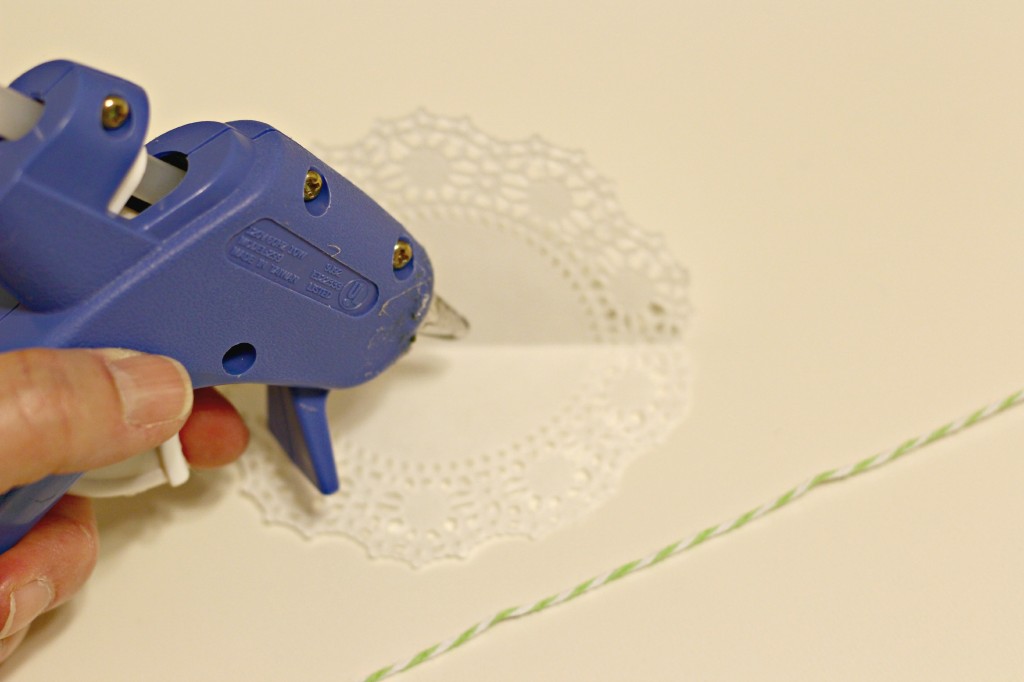 It's time to warm up that hot glue gun! Run a bead of hot glue down the fold of the doilies and liners one at a time and attach them to the bakers twine.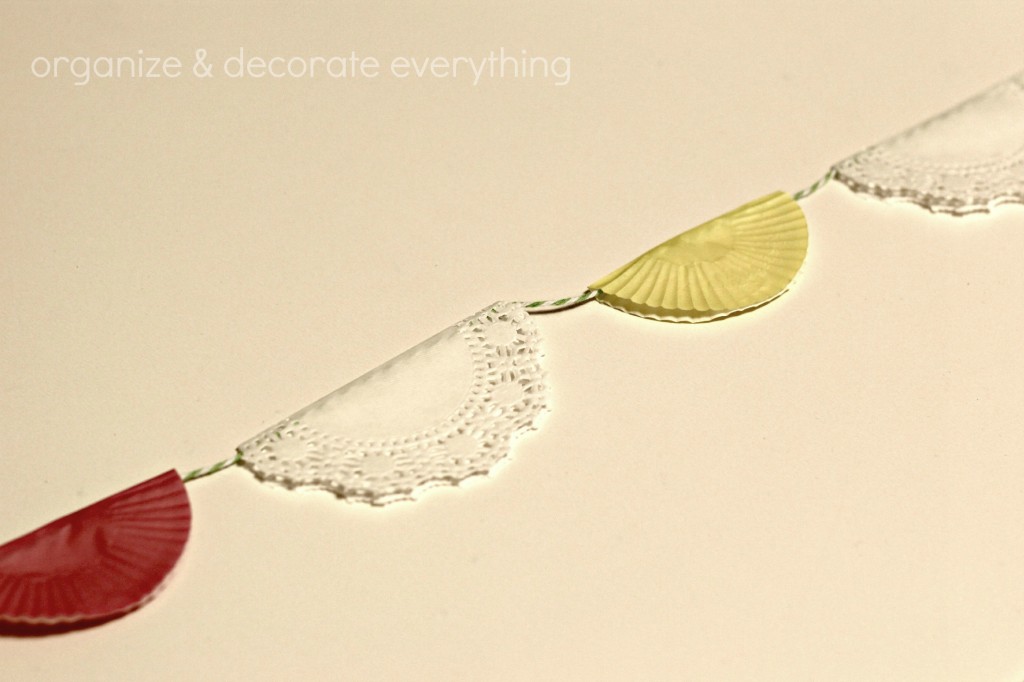 I spaced mine about a 1/2 inch apart from each other with a doily between each cupcake liner.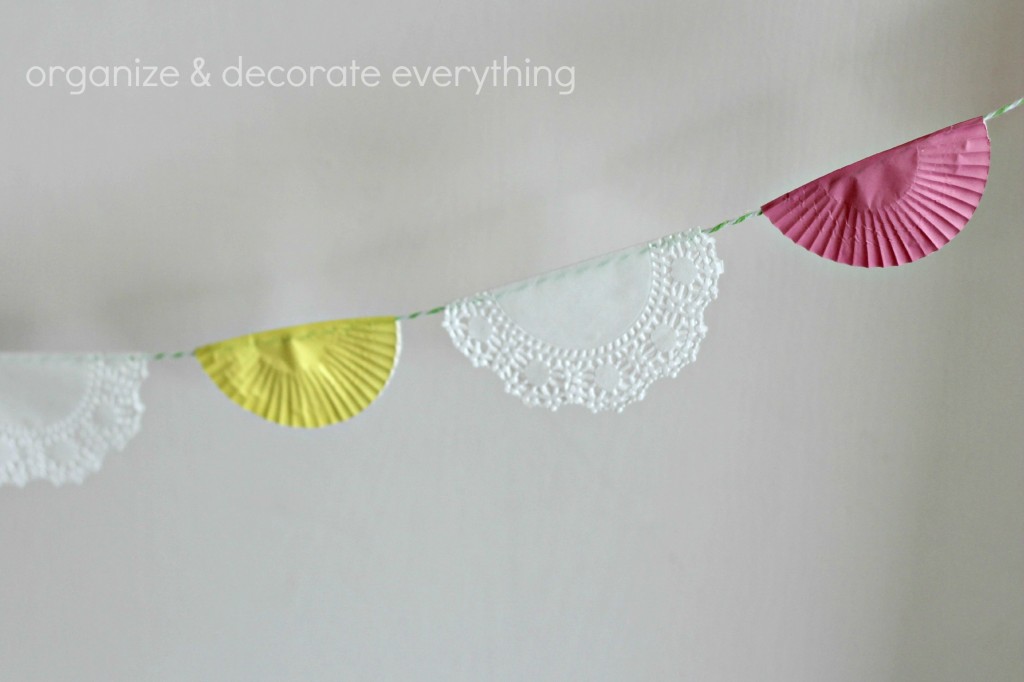 This is such a fast and easy project. It would be perfect for any celebration, even at the last minute. You can use any colors and even add celebration letters to banner.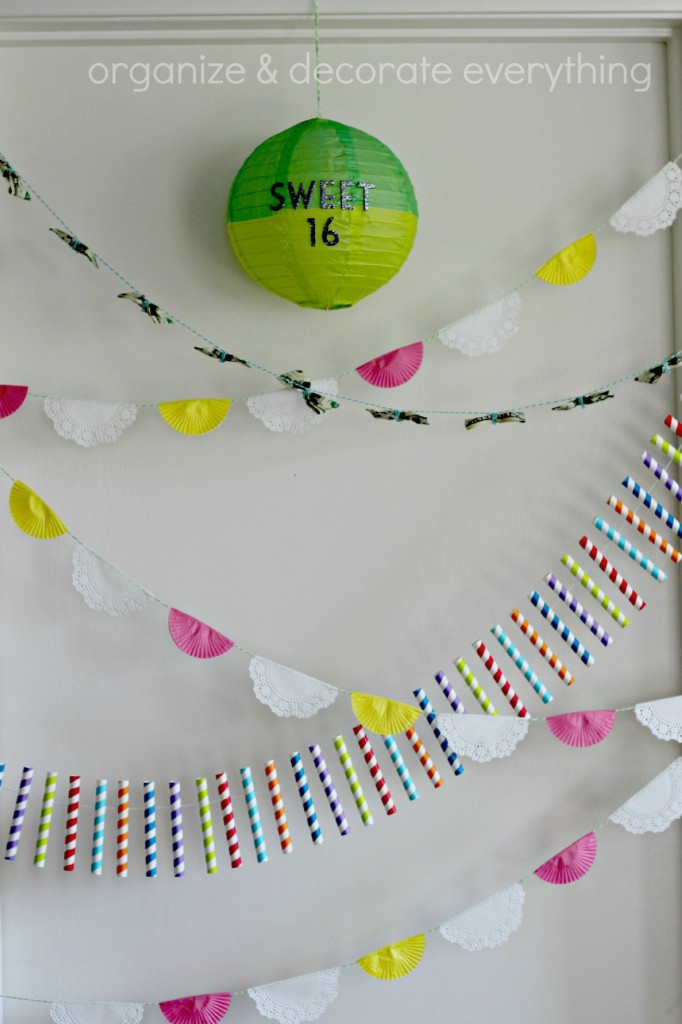 I like decorating the kids bedroom doors the night before their birthday so when they wake in the morning they get a fun start to their day. I made a fun door for Zachary in January and had done the same thing for Ammon's door the year before. Emilee really liked hers. In fact, it's still up.
Need more banner ideas? I've got more for you in this post: Awesome Banners