I love decorating my home for Halloween.  I tend to stick with a black, white and silver color scheme most years. And of course there's always a little glitter here and there.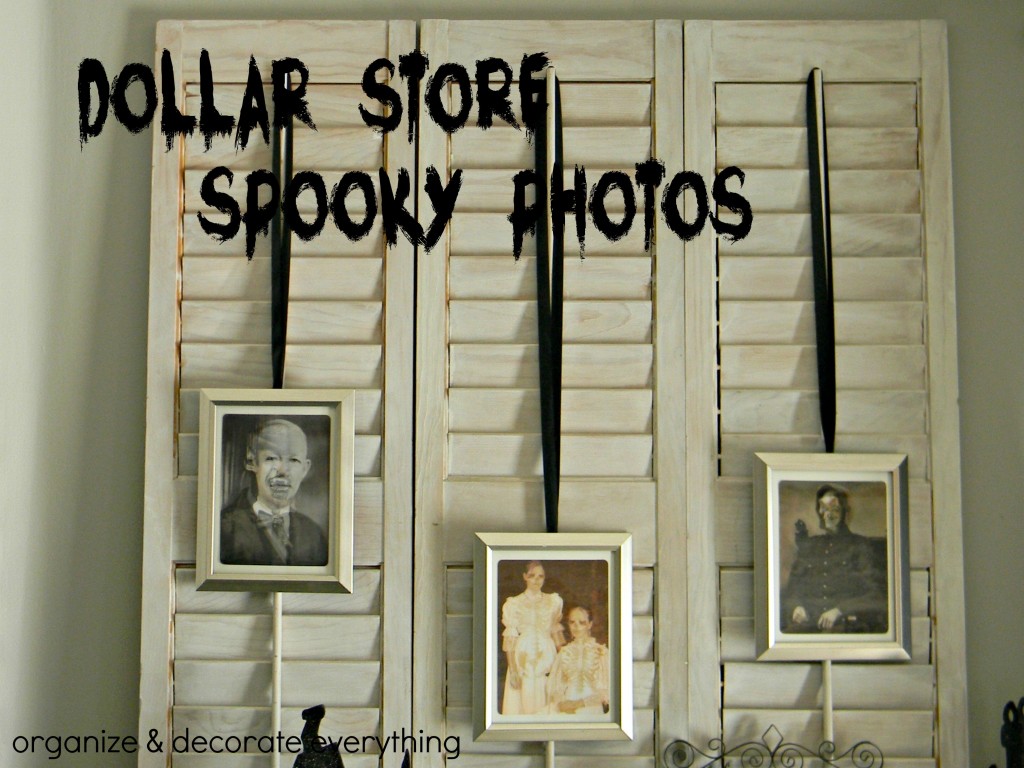 These cheapo photos are from Dollar Tree and I love them but not the frames. It's hard to tell from the picture but they change from normal photos to skeletal and spooky, depending on what angle you're looking at them.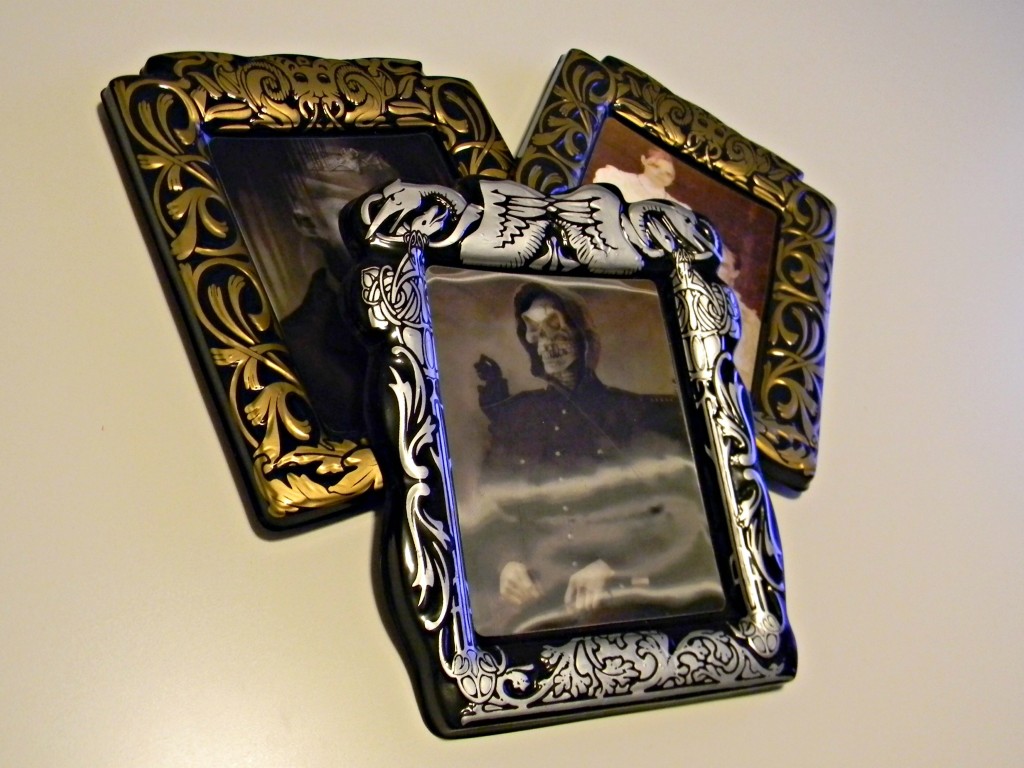 I bought some Dollar Store frames but they were a little damaged so I repaired them by using a silver sharpie marker.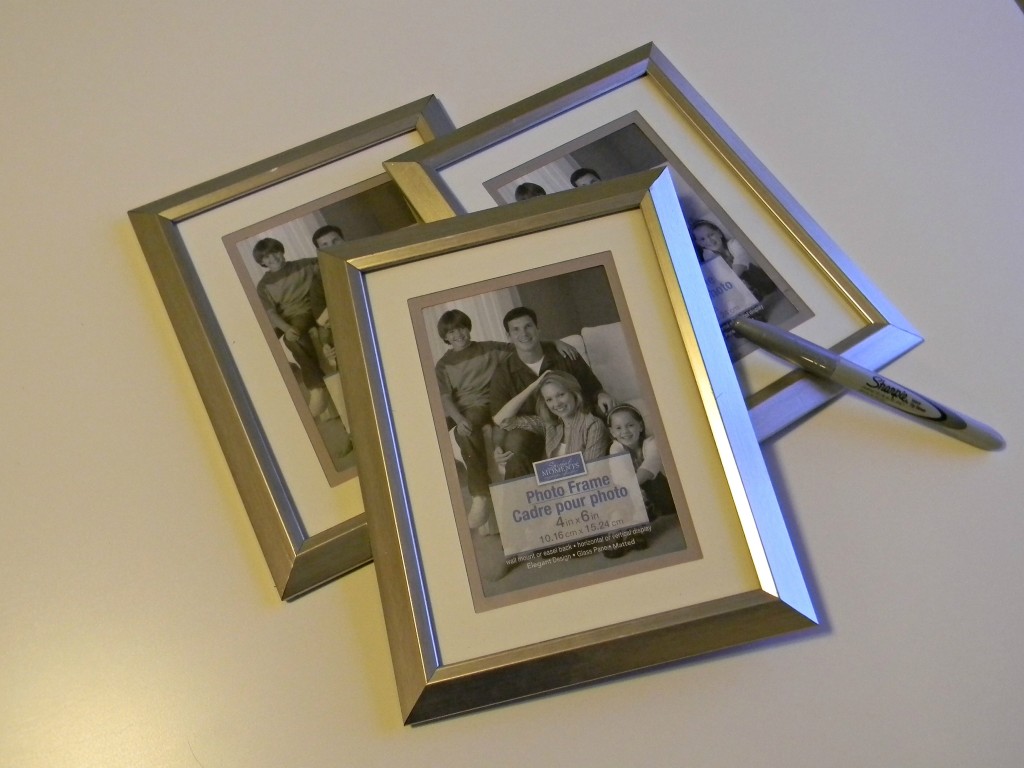 I peeled the photo off the cheapo frame, stuck it to the mat that came with the frame and inserted it in the new frame.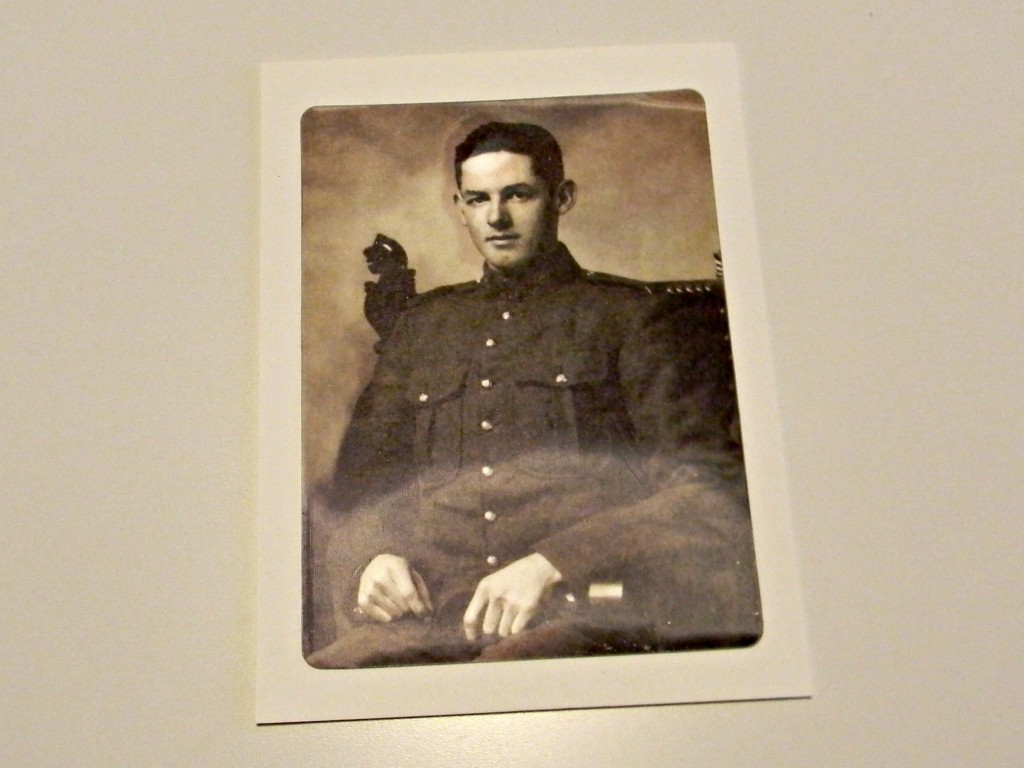 I looped a black ribbon through the hook on the back of the frame and hung them from the shutters. I think they look pretty awesome. I'm excited to show you the rest of the mantel later this week. I just have one more thing to do to finish it.