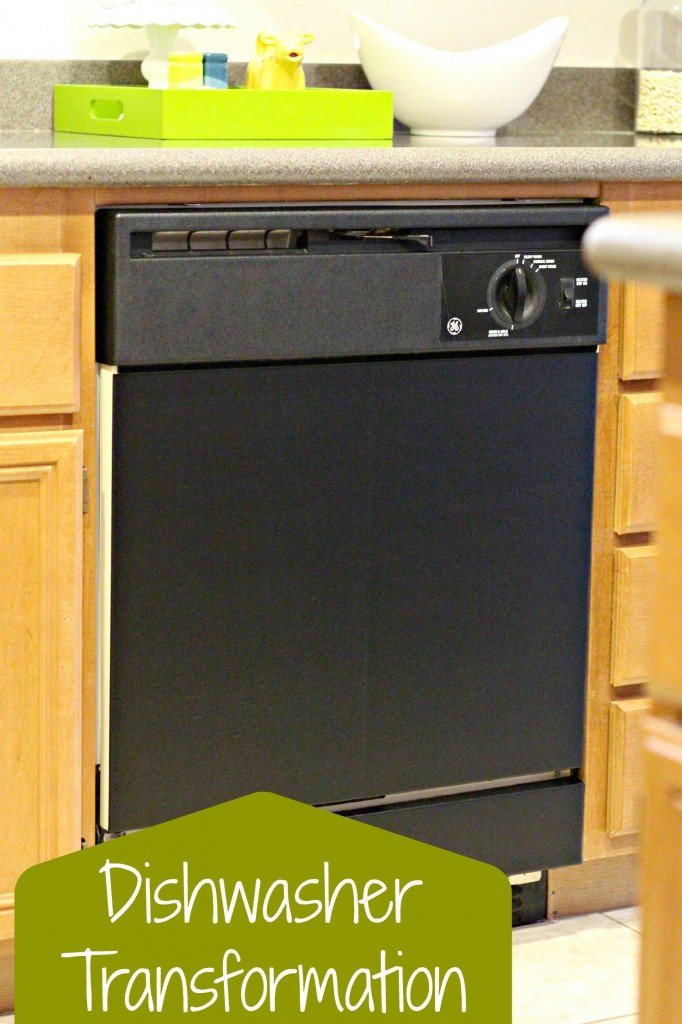 The dishwasher in our rental home has bugged me the minute we moved in. We brought our fridge with us and it's black, the front of the stove is black, but the front of the dishwasher is almond. Yuck! I like things to match a bit better than that, especially since you can see the whole kitchen from the family room.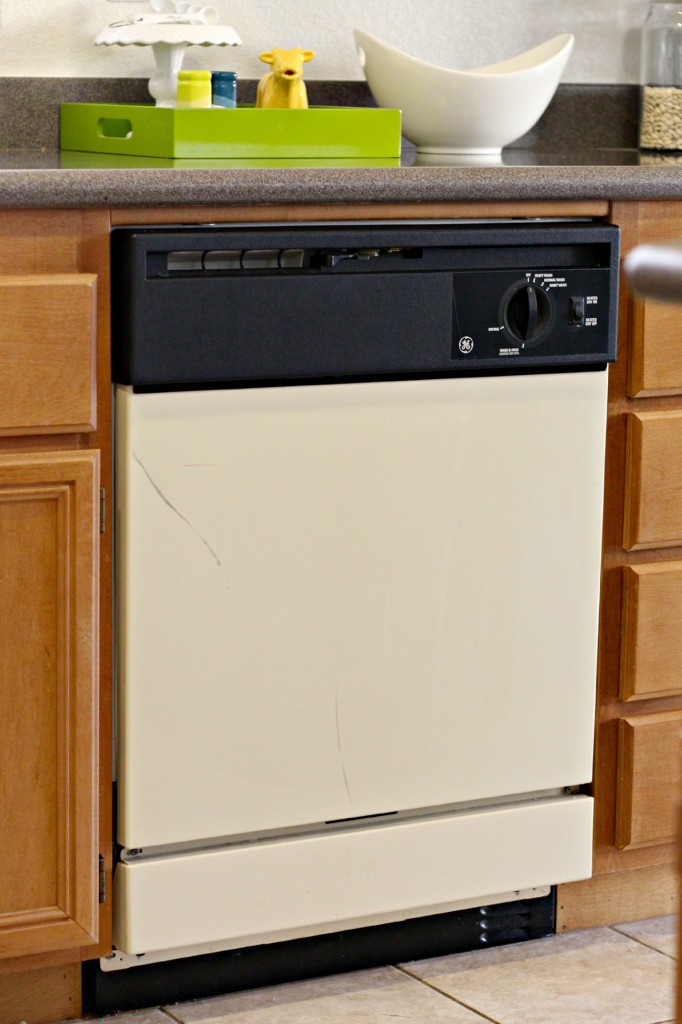 It also has 2 gouges in the front of it. So what do I do?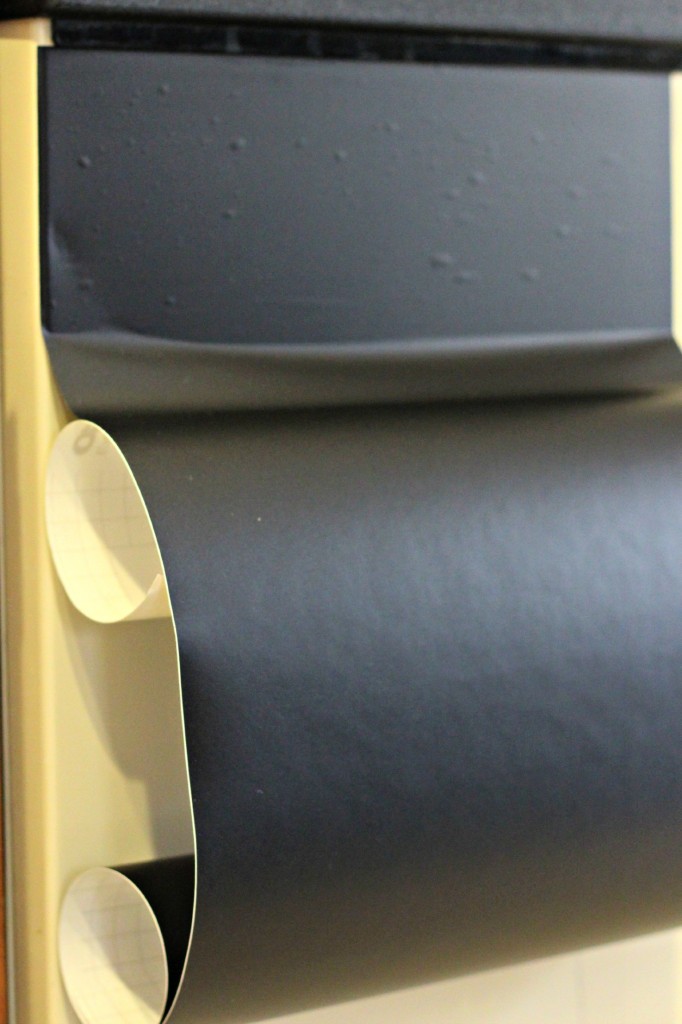 I decided to cover it in black vinyl. It will be fast and easy to remove when we move out and I'm going to be able to enjoy matching appliances while I'm here. I had to use 2 sheets for the front of the dishwasher. Peel off the paper backing a little at a time.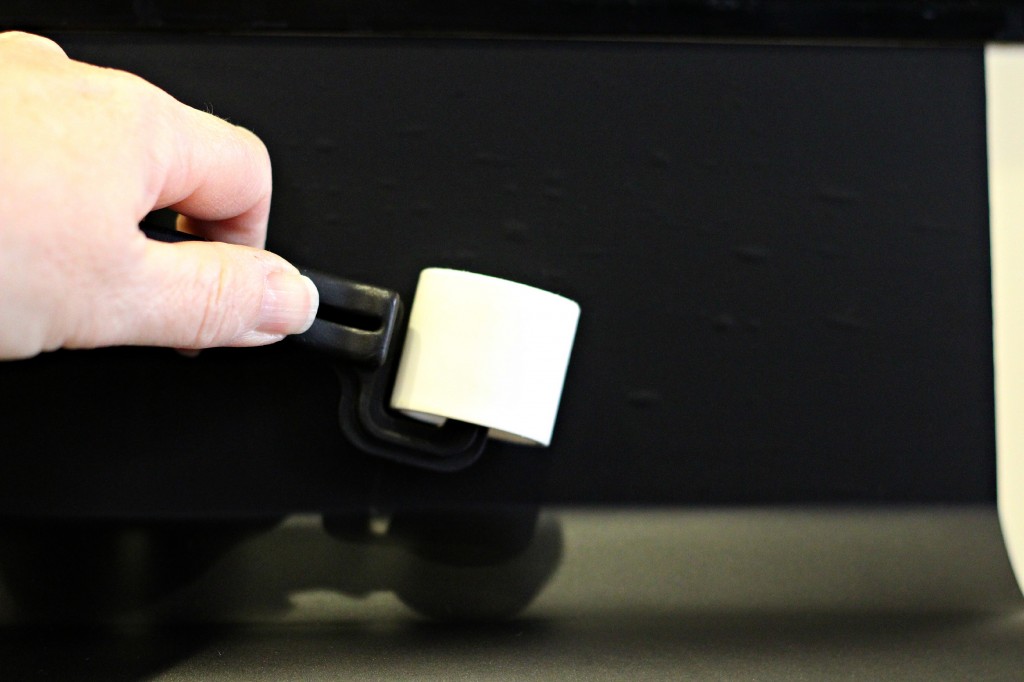 I used a wallpaper seam roller to smooth out the vinyl as I applied it. There were a few small bubbles I had to work out. Roll from the center out for the best results. Then apply the second sheet. The vinyl has guides on the back so you can easily cut it to the length you need.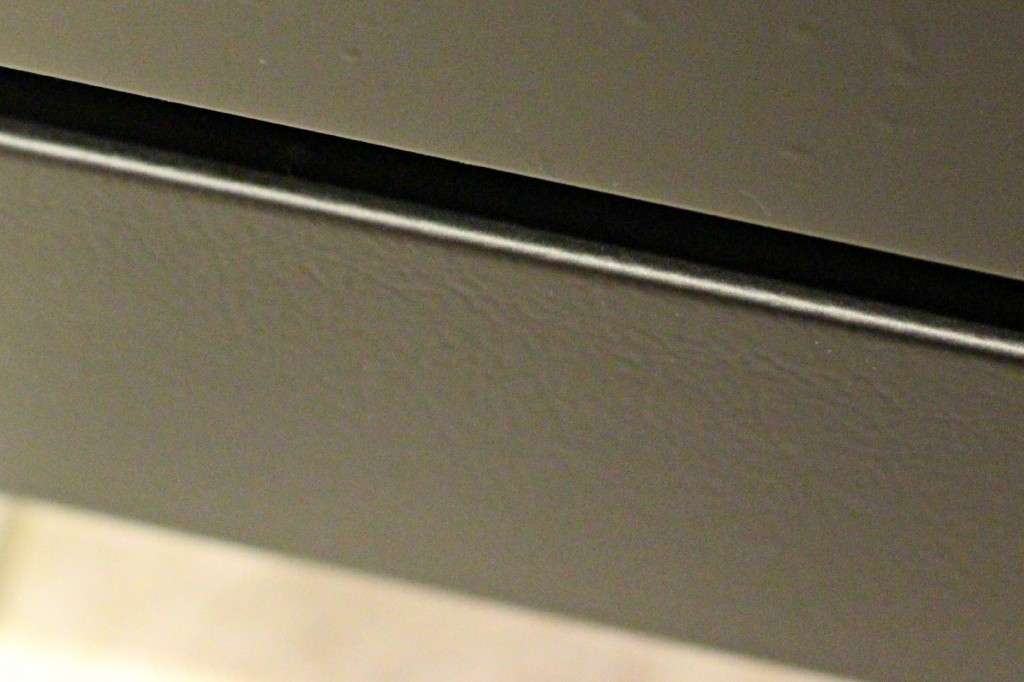 For some reason the bottom of the dishwasher is textured. That was actually easier to apply. The texture helps the air bubbles escape making the application smoother.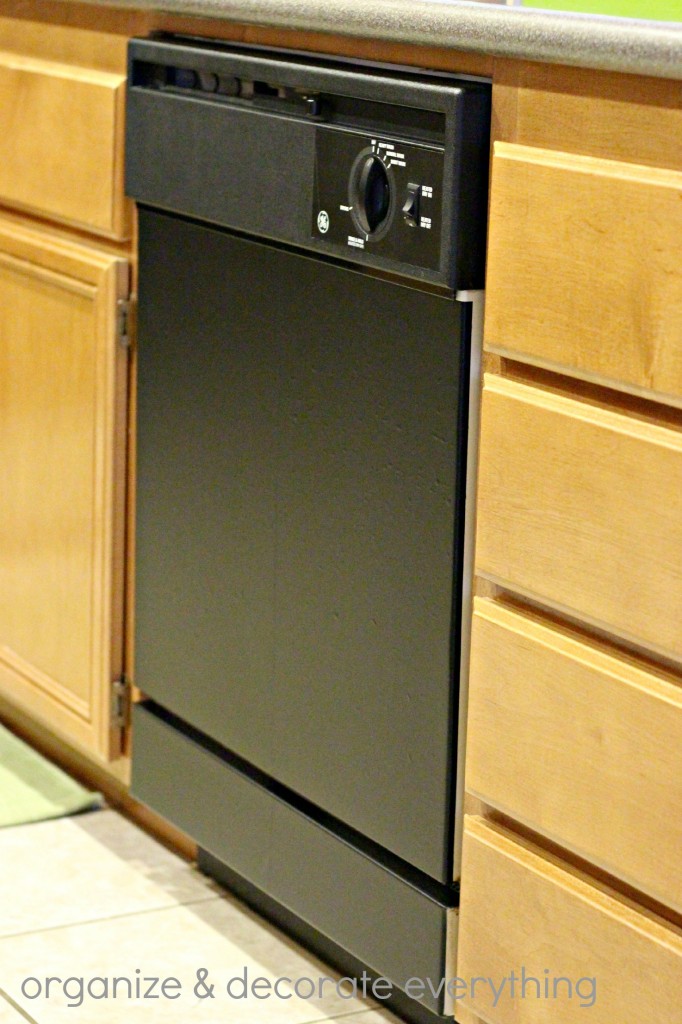 You can see the seam a little in the picture, but it isn't recognizable in person. I love how it looks now. When you're renting, every little thing you can do to make it feel like home helps. Think outside the box!