I'm over the Activity Day girls ages 8 & 9 in my Ward. Stacie was over the activity and I was over the treat this week, so I made dirt cups to go along with the lesson. I forgot how fun these were to make and eat. Now I'm going to make them more often for my kids.
Here's what you need:
1 large package instant chocolate pudding
8 oz. tub of cool whip
1/2 package Oreo cookies (I used more)
chocolate chips (I used milk chocolate)
gummy worms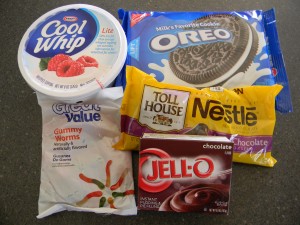 Crush 1/2 package Oreo cookies. Take 3/4 of the cookie crumbs and spread them in the bottom of a clear cup.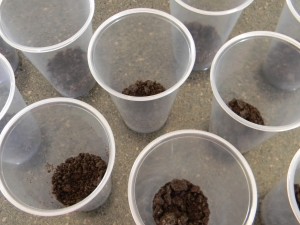 Mix chocolate pudding according to the package. Fold 8 oz. tub of cool whip into pudding. Place about 1/4 cup of pudding mixture over cookie crumbs.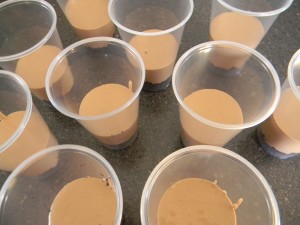 Add a layer of chocolate chips over the pudding mixture. These are going to represent planting seeds. Plus, what's better than more chocolate?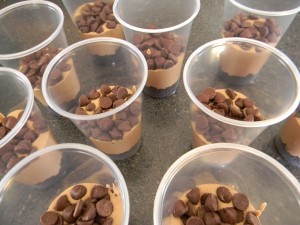 Add the remaining pudding mixture, then more cookie crumbs to the top.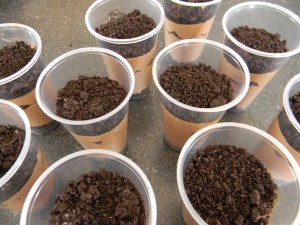 Lastly add the gummy worms, then refrigerate.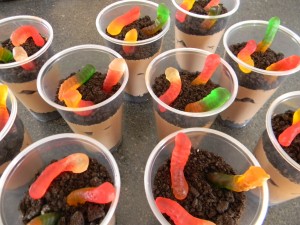 Here's a look at all the layers.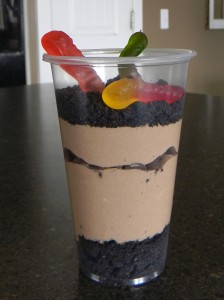 Stacie cut the flowers out on a Cricut and attached them to the spoons with hot glue.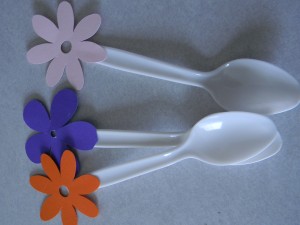 Here they are sticking out of the dirt cups.
Talk about how faith is like a little seed (chocolate chips) and can grow like a flower if we do what we need to help it grow. Yummy!