I have gotten so many uses out of the frame wire clippy hanger thingy I made. It's so quick and easy to change with the holidays.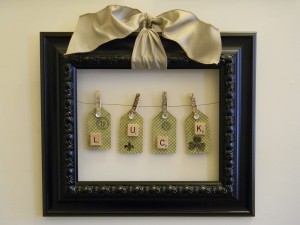 For St. Patrick's Day I used the Plantin Schoolbook cartridge to make tags.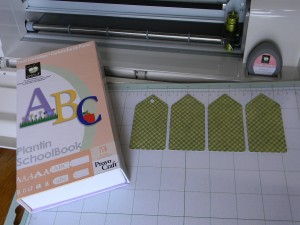 Then I used some stamps to stamp an image onto the tags. I got the stamps at Michael's (3 stamps on each sheet) for only $1.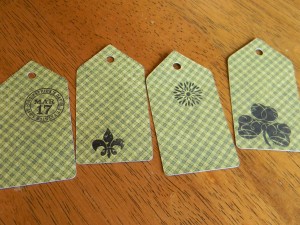 This one is my favorite.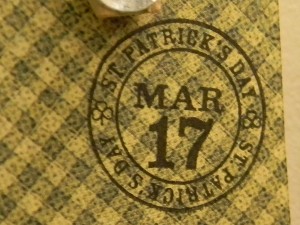 Then I adhered scrabble tiles to the tags with double sided tape.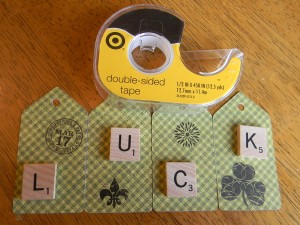 And attached them to the frame with the clothespins.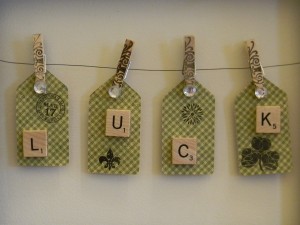 Ta-Da! It took under 15 minutes, only cost $1, and I love how it turned out.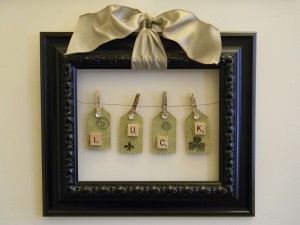 Do you get a kick out of quick and easy projects as much as I do?