While I was waiting for the paint to dry on my dining area wall, I decided to do a little craft/decorating project. Since it's Spring and I'm loving butterflies lately, I made a project using my butterfly punch. I love the little print in dictionaries and it gave my butterflies the sophisticated look I was going for.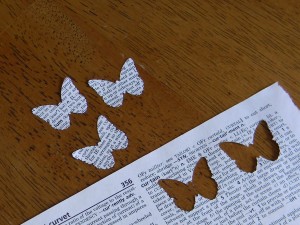 I punched out about 70 butterflies. Then folded the wings up so they had more depth to them.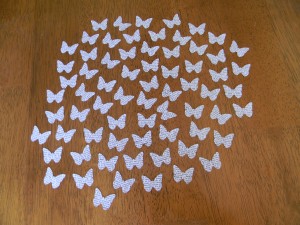 I used double sided tape to secure the butterflies to the window.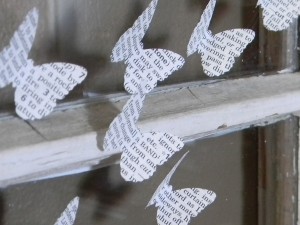 And up onto the wall.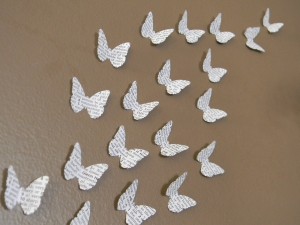 I just put them on the window and wall in a way that looked good to me.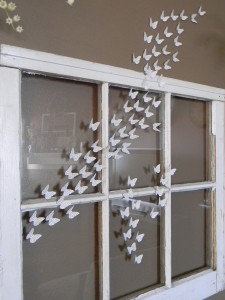 I love the simplicity of them. I have so many more ideas using the butterfly punch now.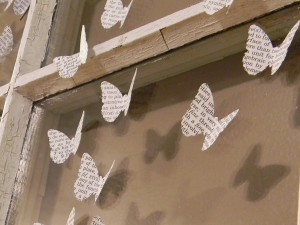 I looked up what a group of butterflies is called and got: swarm, rabble, flutter, kaleidoscope. I like flutter, so I'm going to call this a flutter of butterflies. Okay, I love it!!!