Sunday– Zach attended his first Court of Honor as a official Boy Scout. He received his Scout rank and recited the Scout Oath in front of everyone. He's loving Scouts and all the fun activities he gets to do.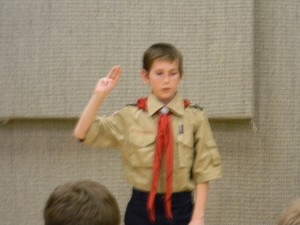 Monday– Today was errands day. There was the post office, dry cleaners, grocery store, credit union, pharmacy, Lowes for paint, and I stopped off and got a smoothie at Jamba Juice. I deserved it after running errands for 2 1/2 hours.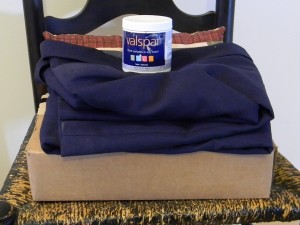 Tuesday– Emilee got a rip stick for Christmas, but hasn't had much time to ride it because of the snow and how cold it's been. She's been able to ride it more this last week and is starting to get the hang of it.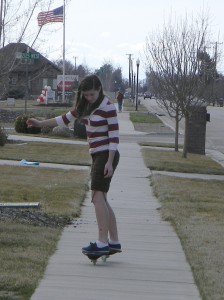 Wednesday– I help with Chinese in Ammon's class, then lunch is right after. Ammon wanted me to stay and eat lunch with him and since Wednesday is pizza day I said yes. It was fun eating with him and his friends. Those kids eat fast! Ammon and I were the last ones sitting at the table. I think they like to hurry to get to recess.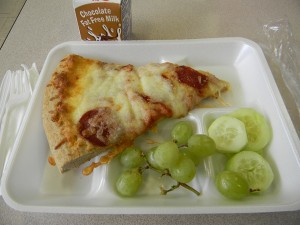 Thursday– The weather has been so nice that the kids have wanted to be in the backyard all week. I played frisbee with Zachary while Ammon played on the swingset and trampoline. Chris had Spring Break at SUU so we were able to spend some time with him, Emily, Parker, and Ella too. We had a lot of fun.
Friday– Soccer games start next Saturday for Ammon and Zachary. Ammon had his first practice today. I love when soccer starts. It means warm weather is on it's way. Whitney and Maddux came with us to the practice. Maddux loved playing in the grass and trying to chase the boys playing soccer. Hubby, Chris, Ty, and Zachary went golfing.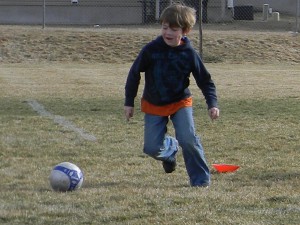 Saturday– My boys are so funny. They were eating lunch but wanted to watch TV too. They know I don't like when they turn around to watch while they're eating at the counter, because they make a mess on the floor. They were inventive and came up with a way to watch TV and not have food get on the floor. I don't think it looks very comfortable though.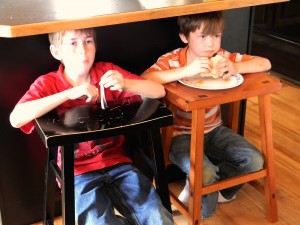 Happy Spring !