Sometimes I have a debate inside my head whether I should buy something or make it. Do you do that too? I have seen a variety of signs similar to this one in stores for a while now, but couldn't bring myself to buy any of them. I came across this metal deer last week and always have scraps of wood in the garage so I decided it was a "sign" to make a Deer Head Sign.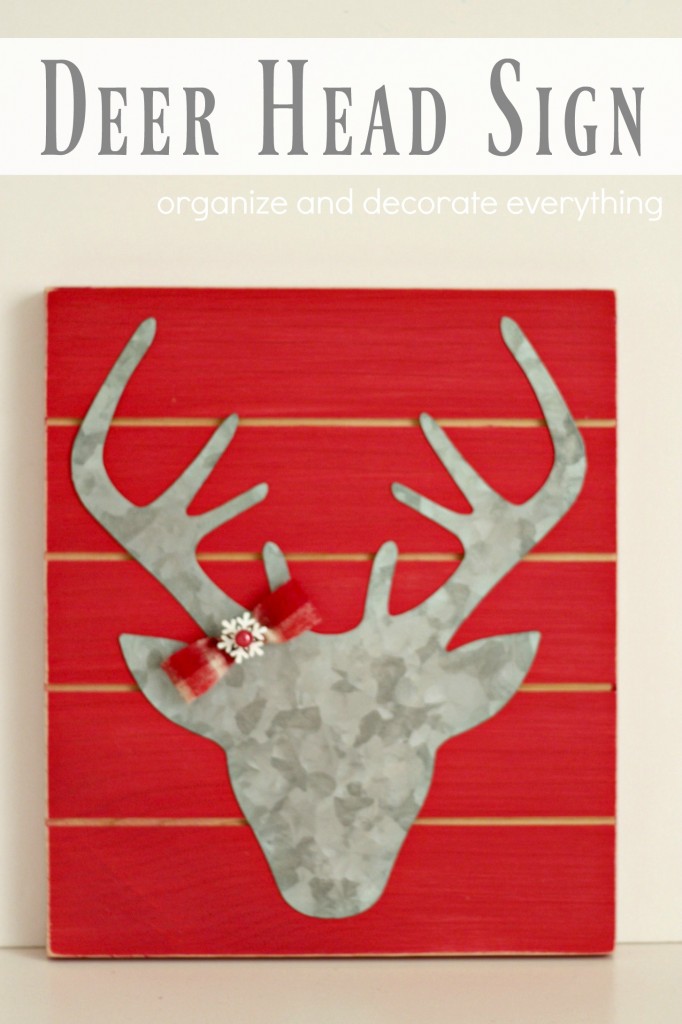 This post is part of the 31 days of Christmas Ideas series. Click over to the main page to see all of the 31 Christmas posts (they will be added daily).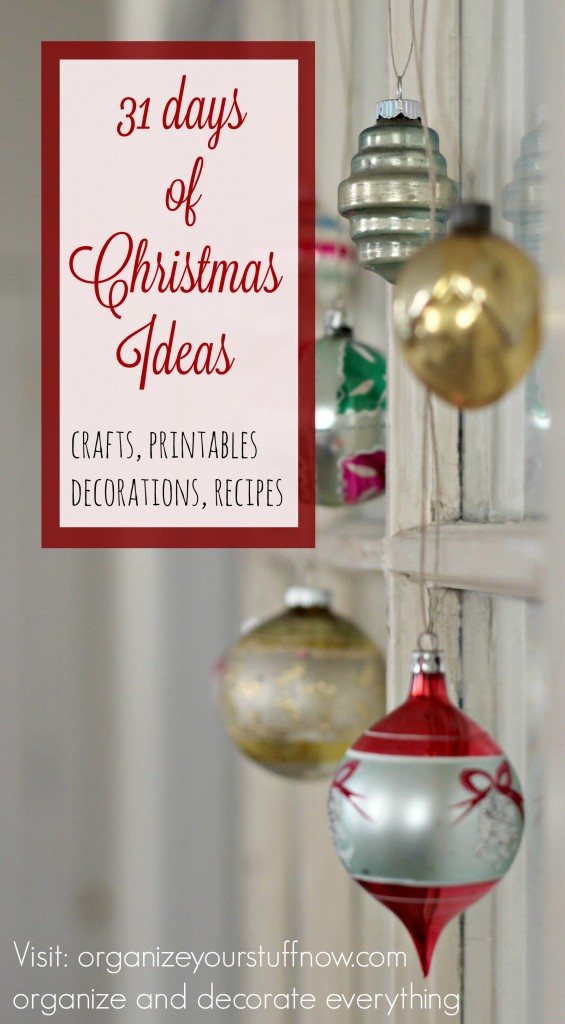 Supplies needed:
piece of wood
metal or wood deer head (Joann's)
paint or stain (DecoArt red color stain)
ribbon
embellishments (optional)
liquid nails
glue gun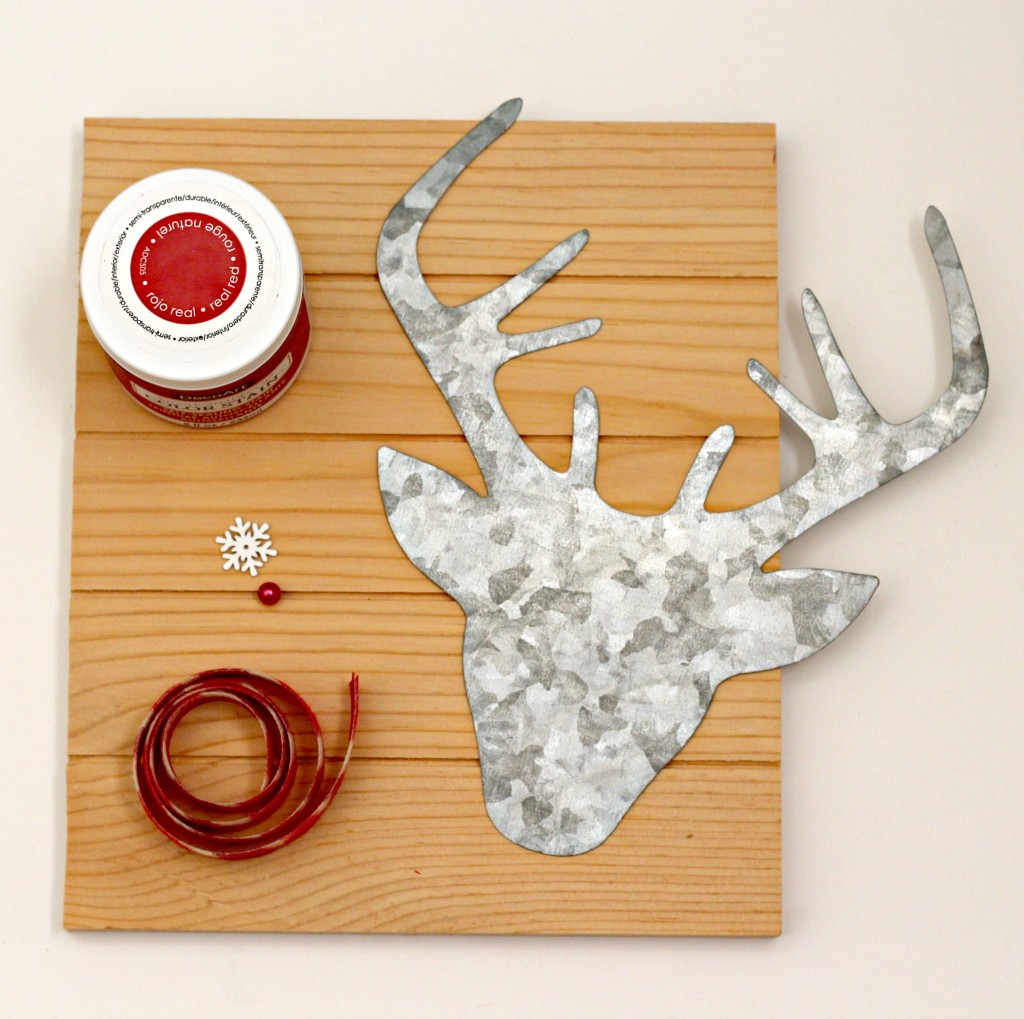 I always have scrap wood in the garage, it comes in really handy several times a month. I don't remember where I picked this piece up at, but once I cut it I still had a piece big enough for another craft project. Look for it coming soon! The deer is 8 1/2″ x 10″ so I cut the wood 9 1/2″ x 11″. Brush on the stain going with the grain of the wood, in one long stroke. I chose not to stain the inside of the slats.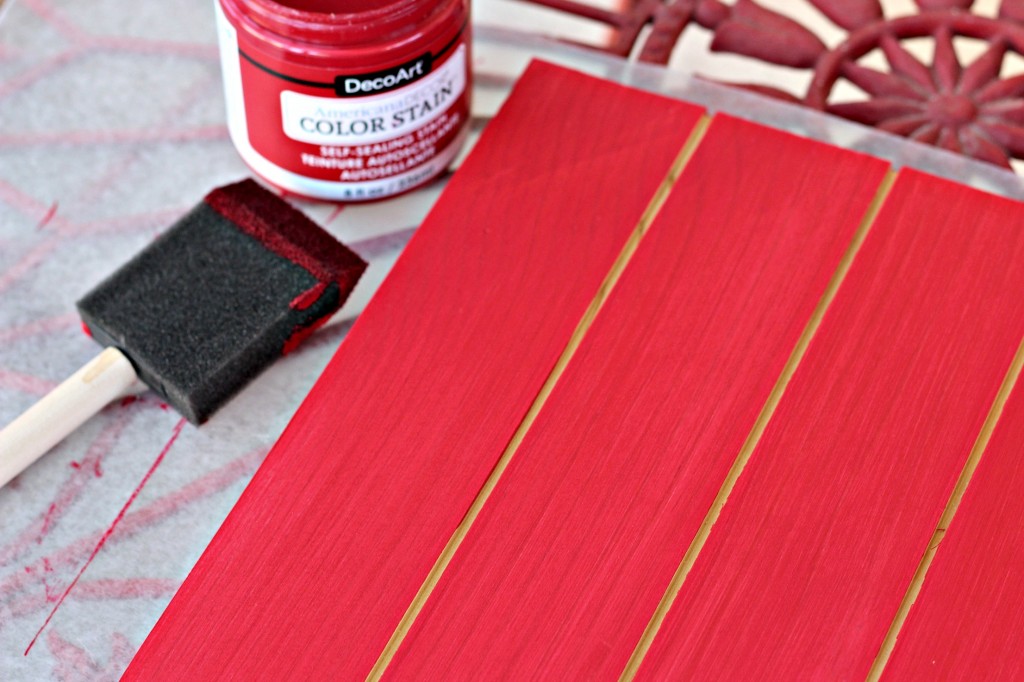 Remove the excess stain with a soft cloth. I like the wood grain to show through a lot, but you can apply another coat if you like it a little heavier.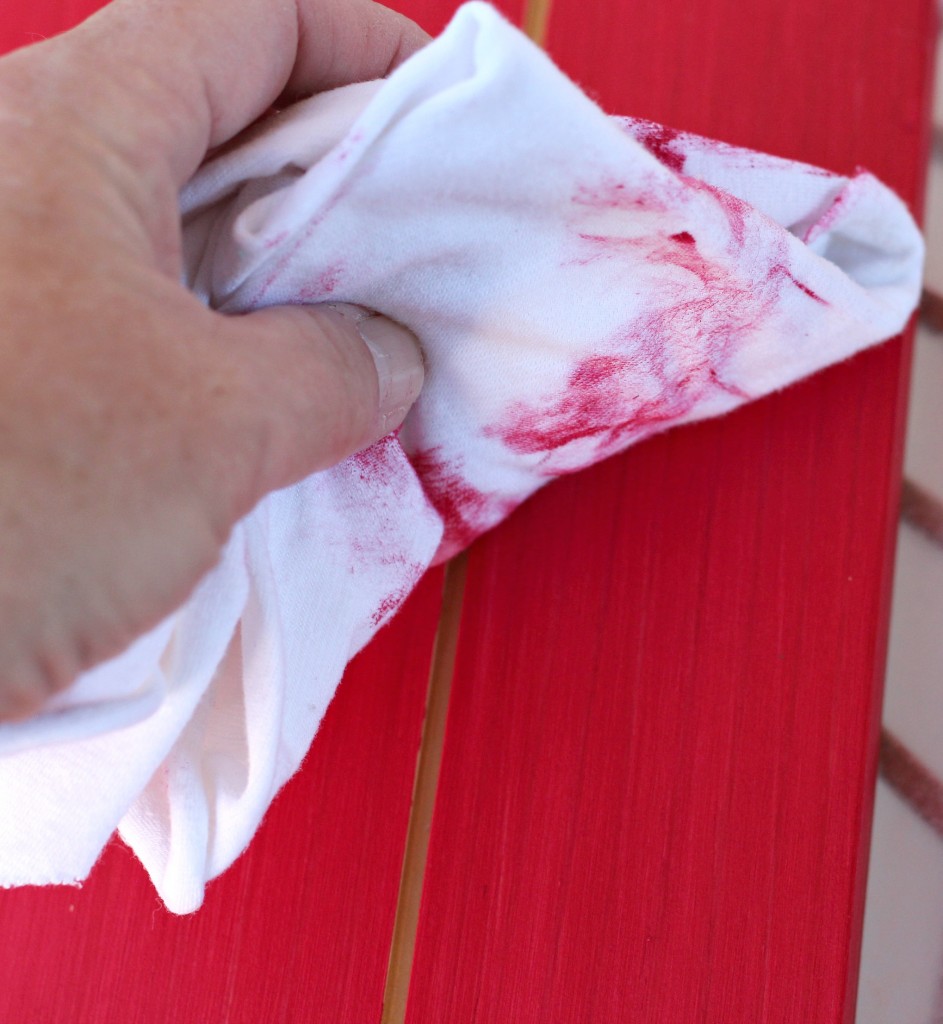 If you want a rustic look to your sign sand the edges and the surface to show more of the wood grain and to make the edges look worn.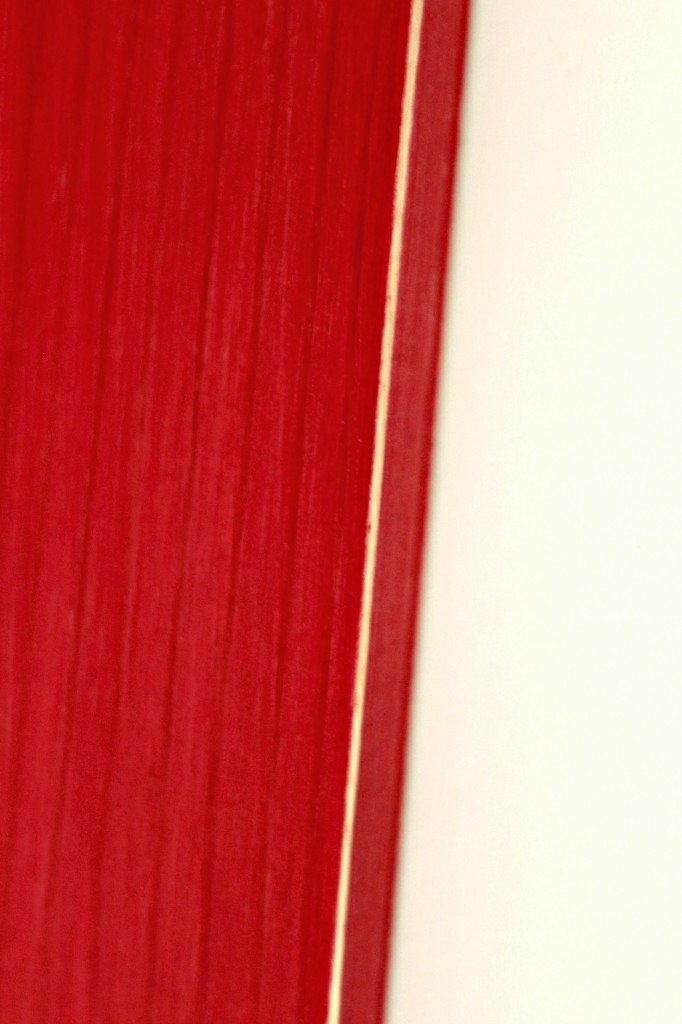 I like to use liquid nails when I'm adhering 2 different mediums together. It worked really well on this project. To have a stronger, quicker bond apply the liquid nails to the back of the deer head then adhere it to the board. Remove it from the wood for 1-2 minutes then reapply it for a stronger bond.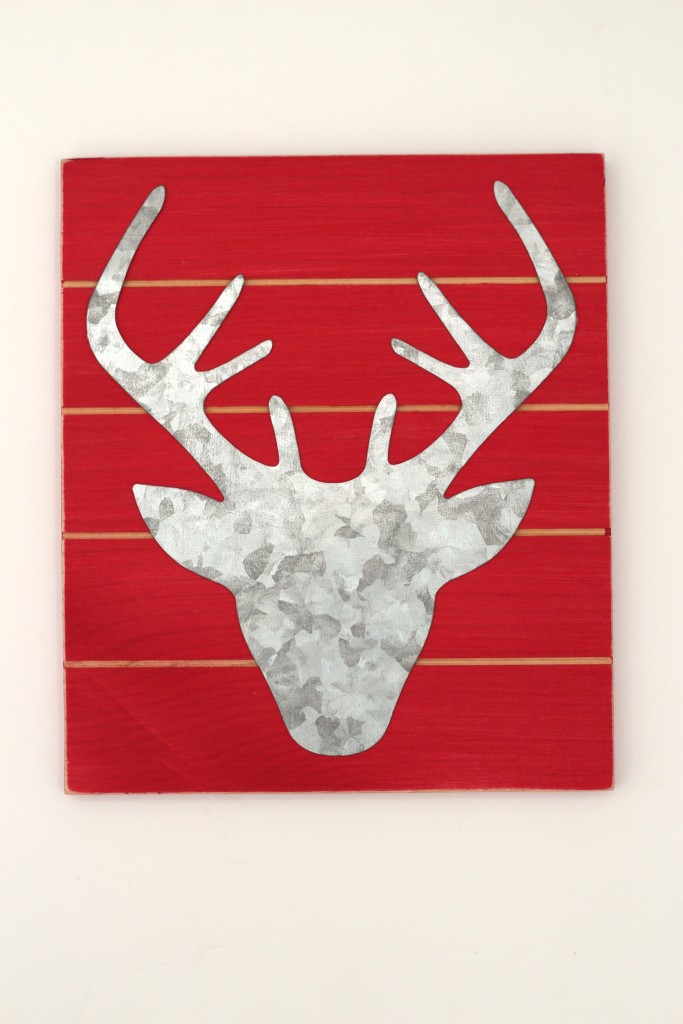 Make a simple bow by cutting the ribbon the size you like and folding it in half. Overlap the ends a little and hot glue in place. Take another small piece and wrap it around the bow, glue in place in the back.  Add any embellishments at this time. I glued a small snowflake in the center and added a bead on top.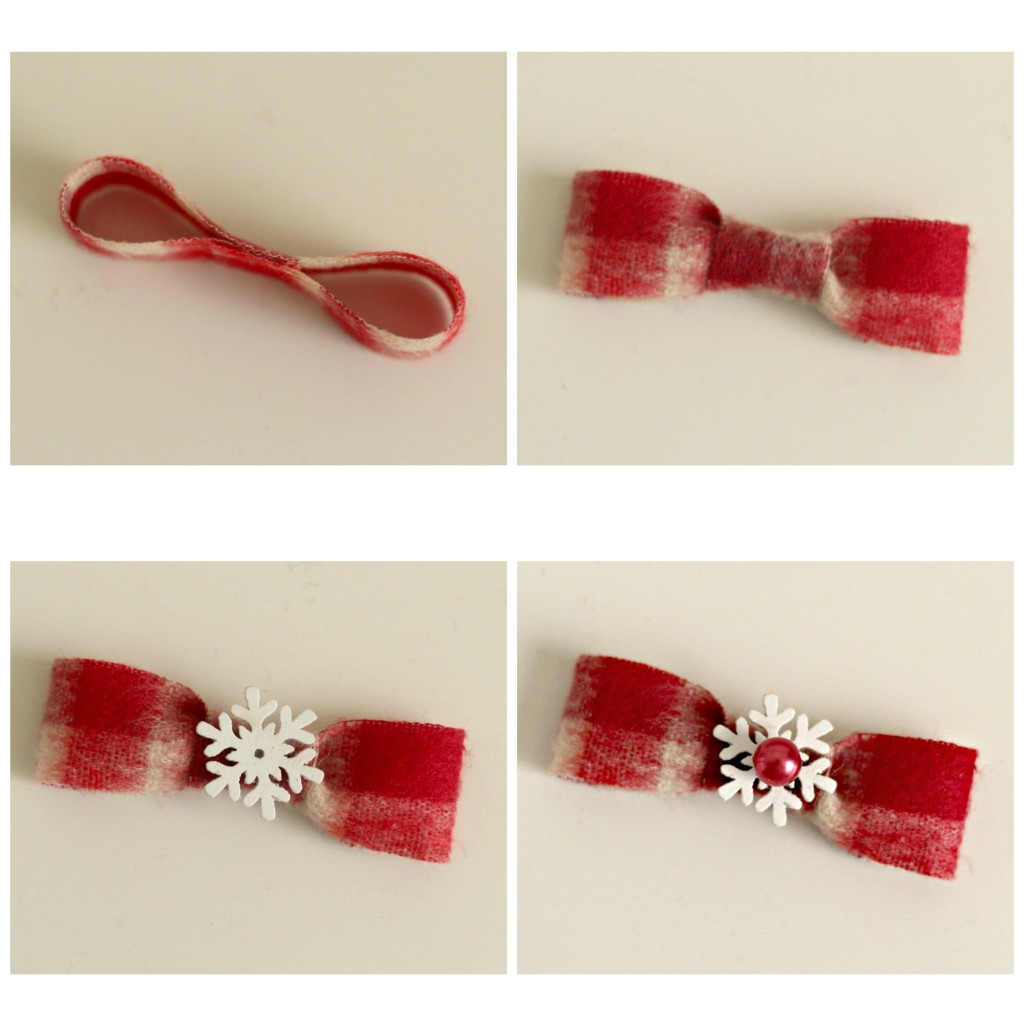 Adhere the bow near the ear and antler of the deer, with hot glue.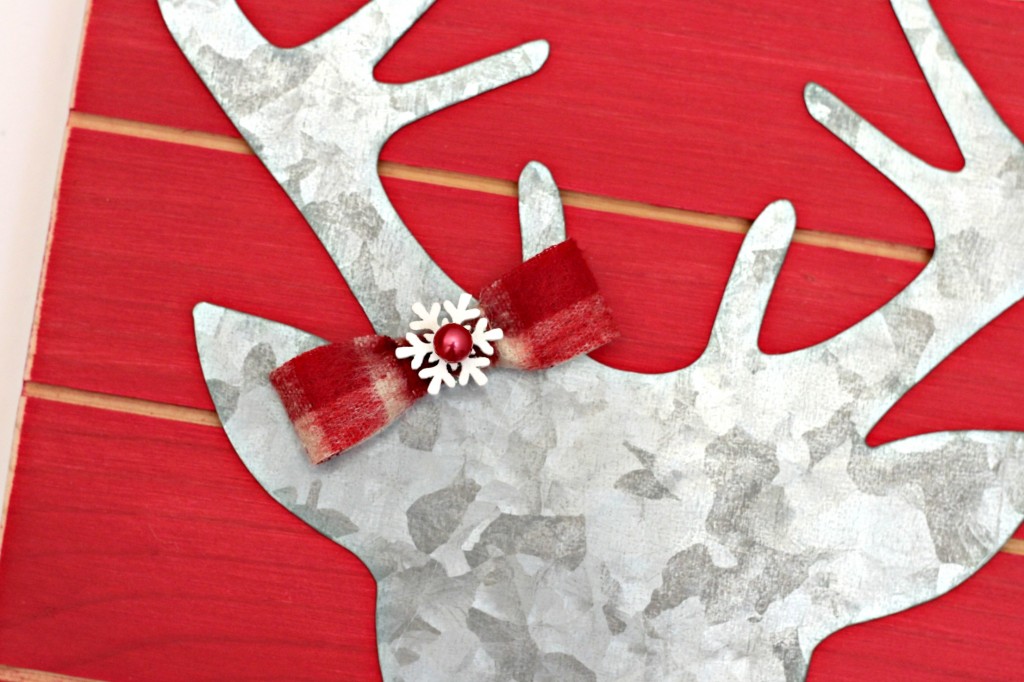 You can add a piece of ribbon or rope to the back of the sign with a staple gun of you want to hang it. I really want to make a boy one now. Wouldn't they look so cute together?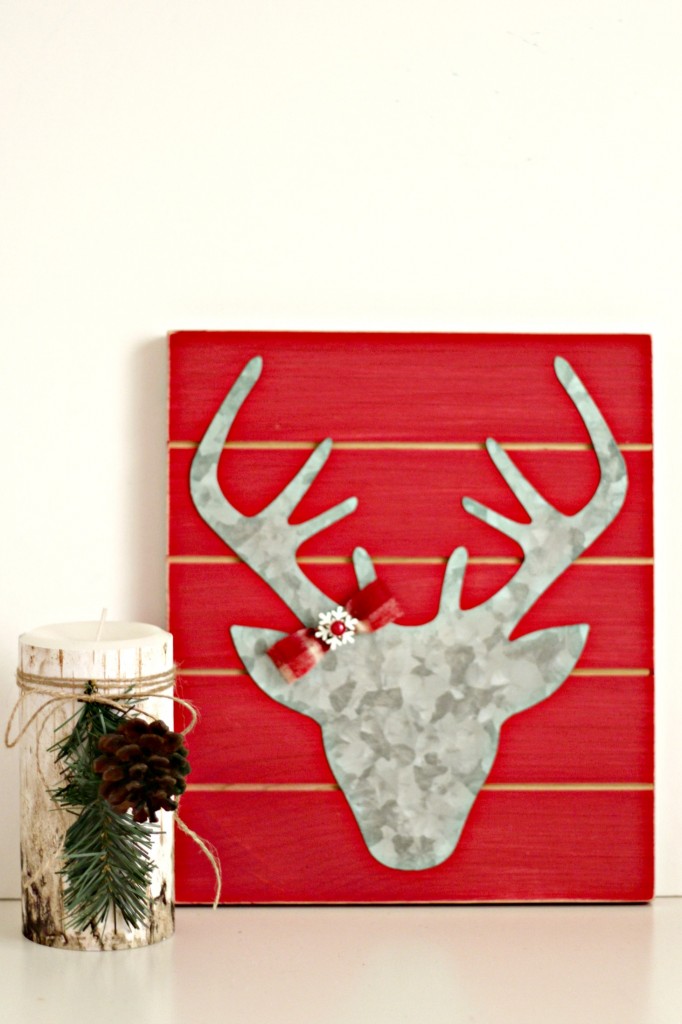 Please join me tomorrow for the next 31 Days of Christmas Ideas post.