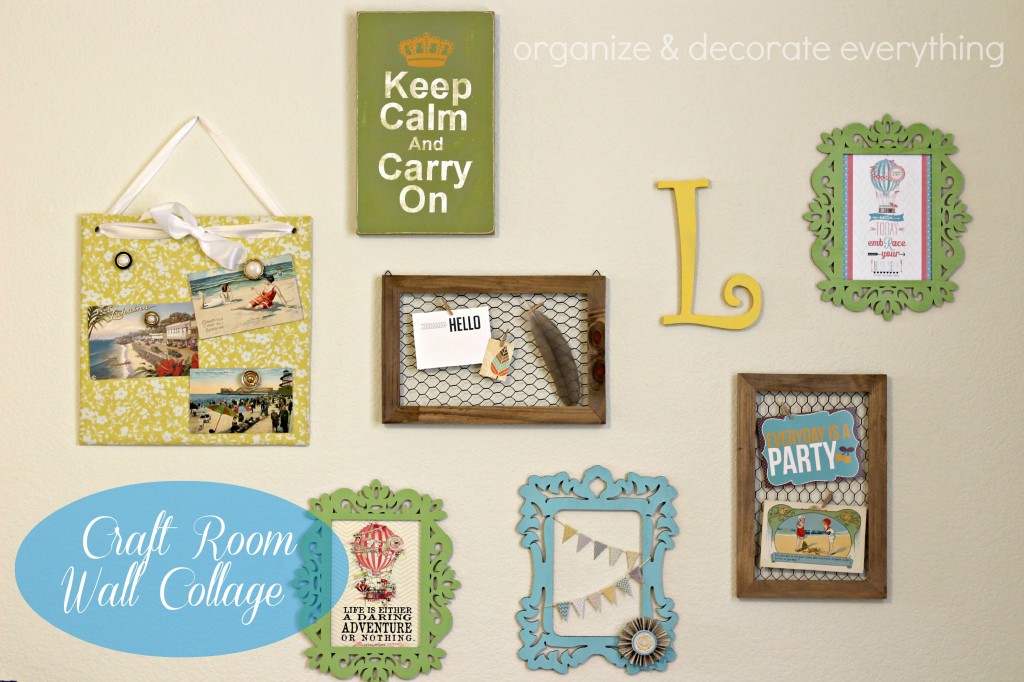 When you're renting your decorating options can be limited. We're not allowed to paint or put holes in the walls. I'm going to cheat on that last one a bit because I just can't have empty walls, but I'm using Command hooks and sticky tack whenever possible.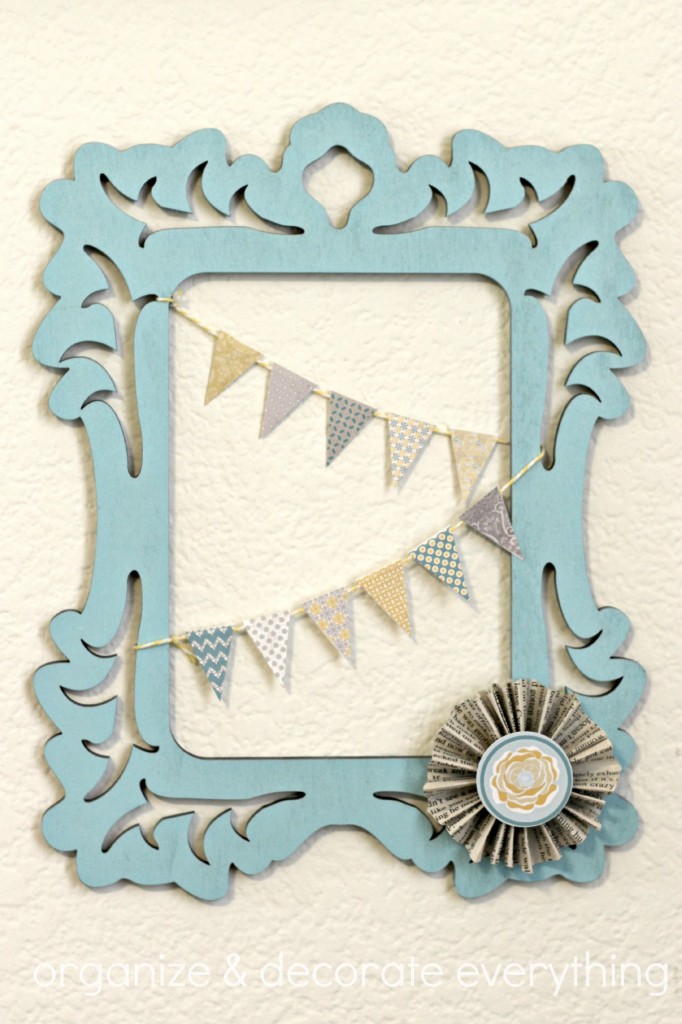 Since it's my craft room I can take some liberties and make the wall fun and colorful. My craft room holds all my craft and decorating supplies so it's very colorful. I decided to limit the wall to blue, green, and yellow.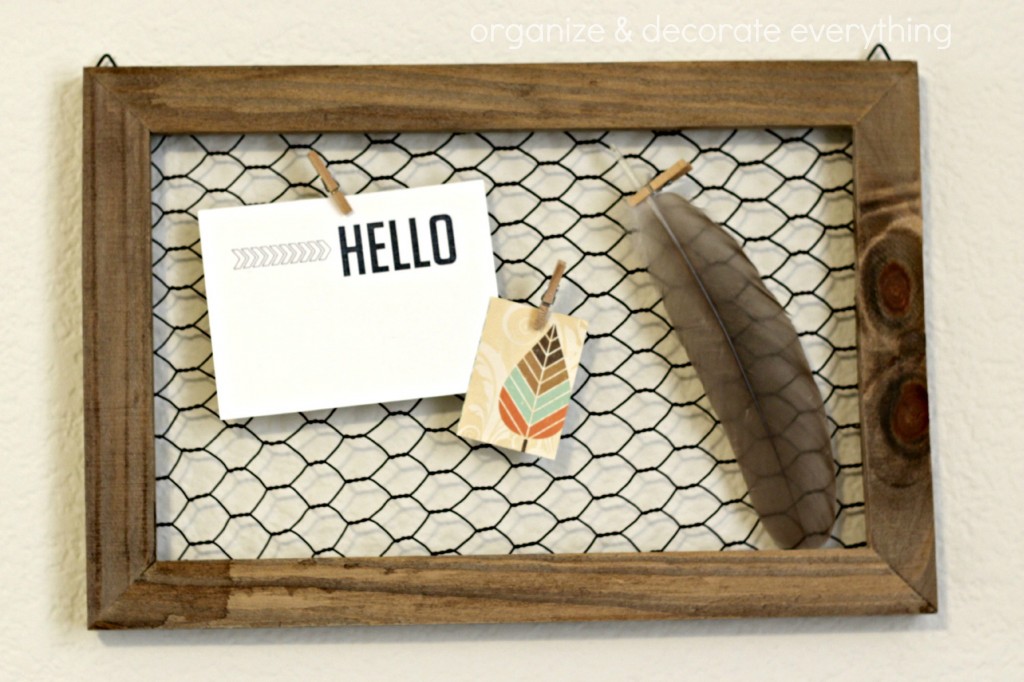 I didn't have a penny to spend, so I used things I had in my craft stash and some spray paint and within a couple hours I had a newly decorated wall.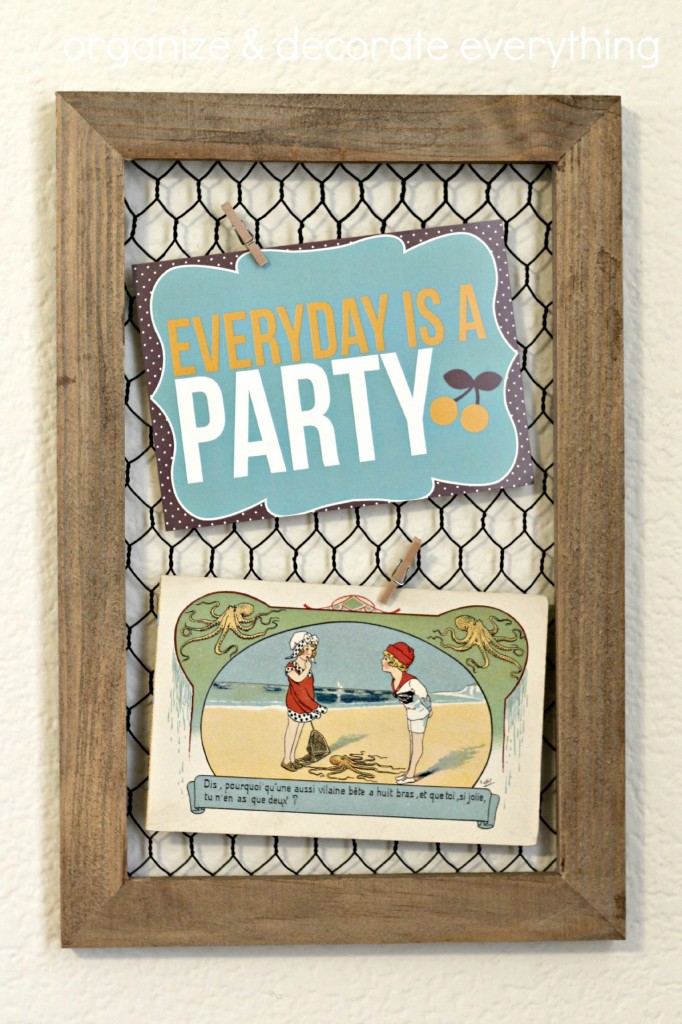 I also used prints I received at events. Free! They were the right color, appealed to me, and had meaning, so on the wall they went.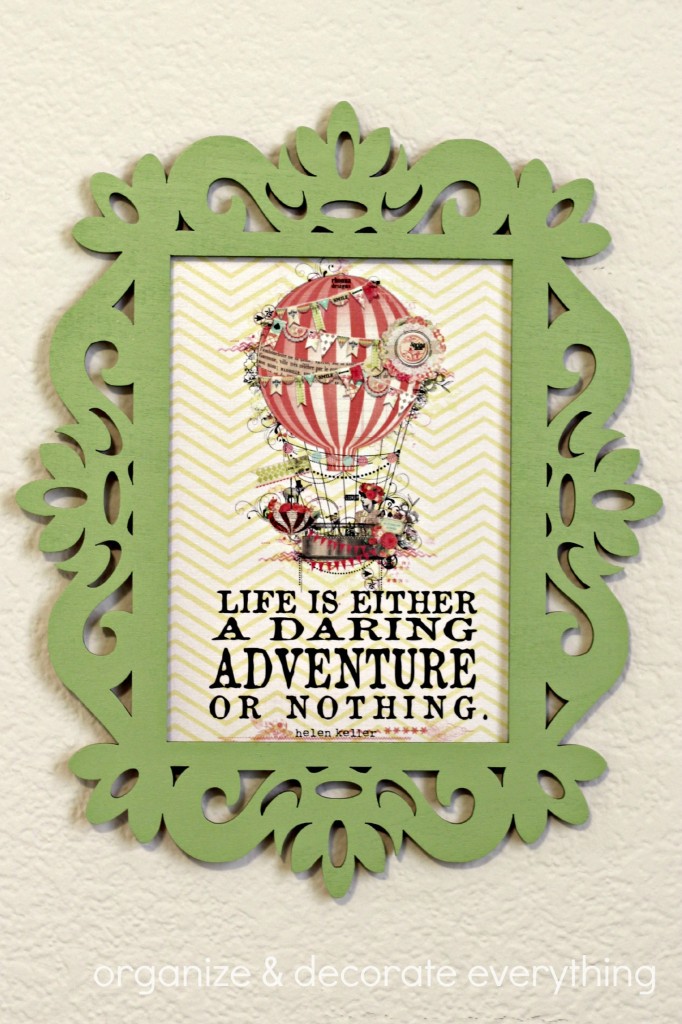 I love this print by Rhonna Designs with the quote by Helen Keller. I just used washi tape to stick it to the back of the frame.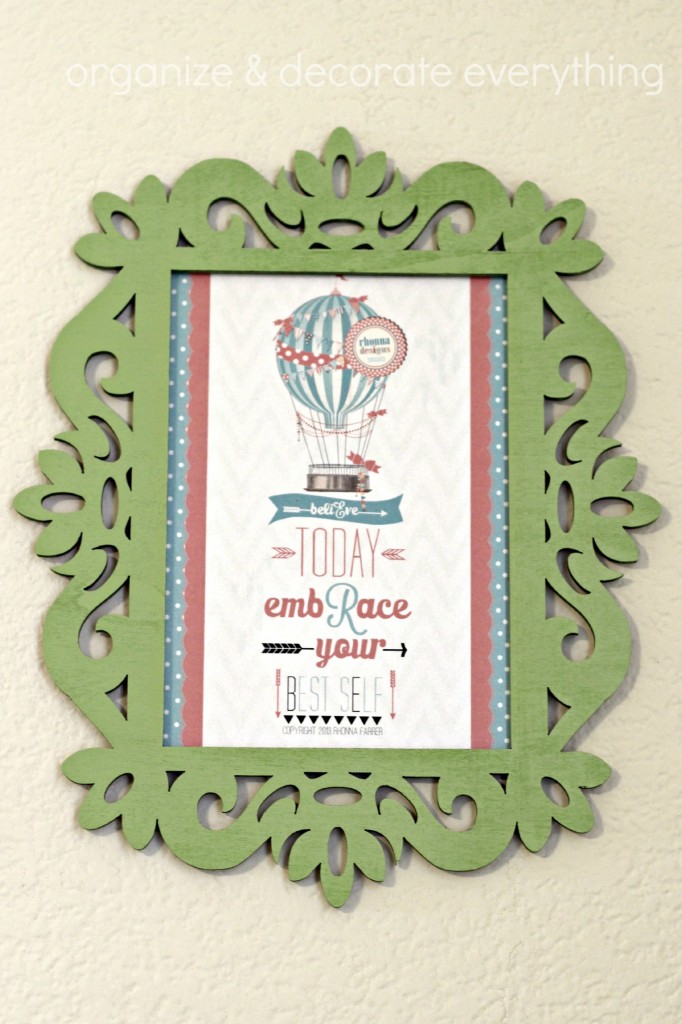 This is another print by Rhonna Designs I love. The back even looks pretty with the washi tape securing the print to the frame.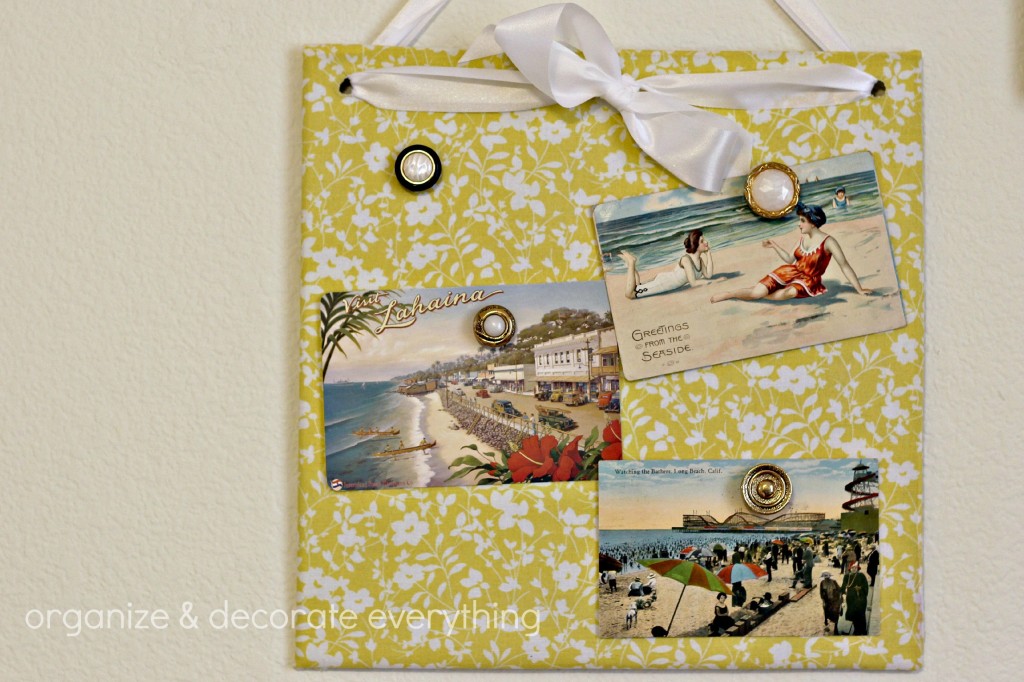 My daughter made this magnetic board for me for Mother's Day. I added my favorite Summery vintage postcards to the front. They're relaxing to look at while I'm creating.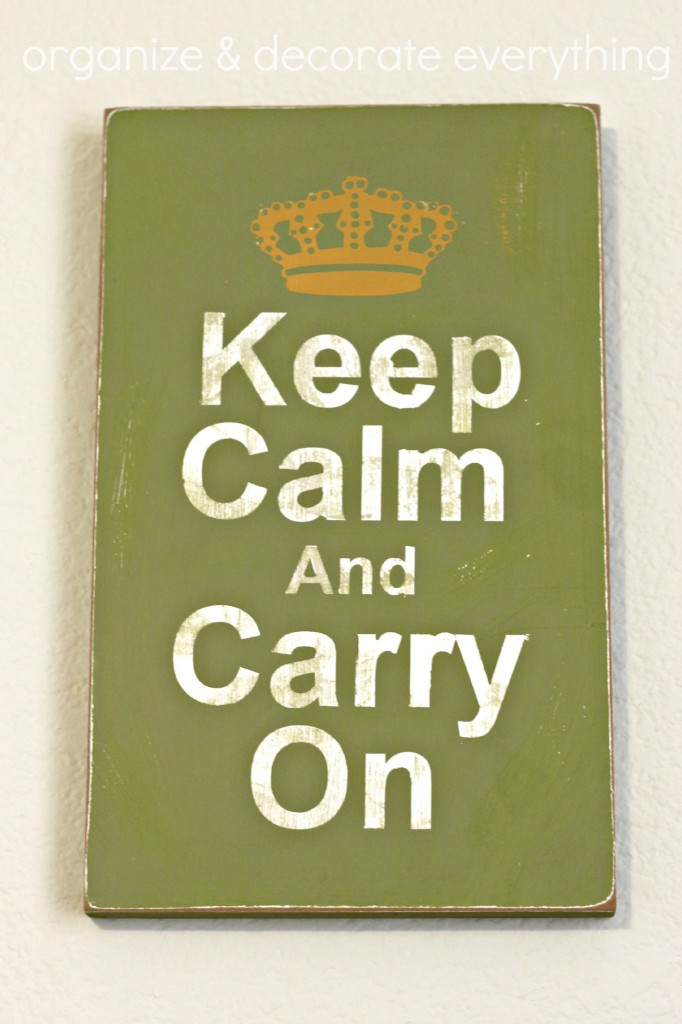 She also made this sign for me and it was the perfect color to fit in the collage.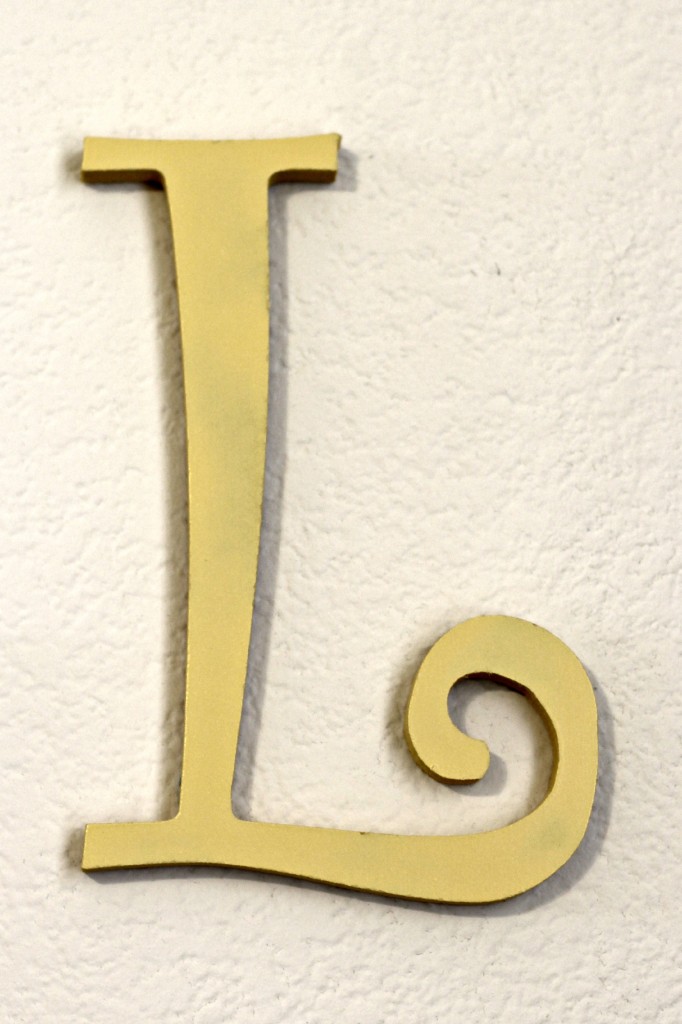 I dug through my wood letter stash and hung my initial on the wall just for fun.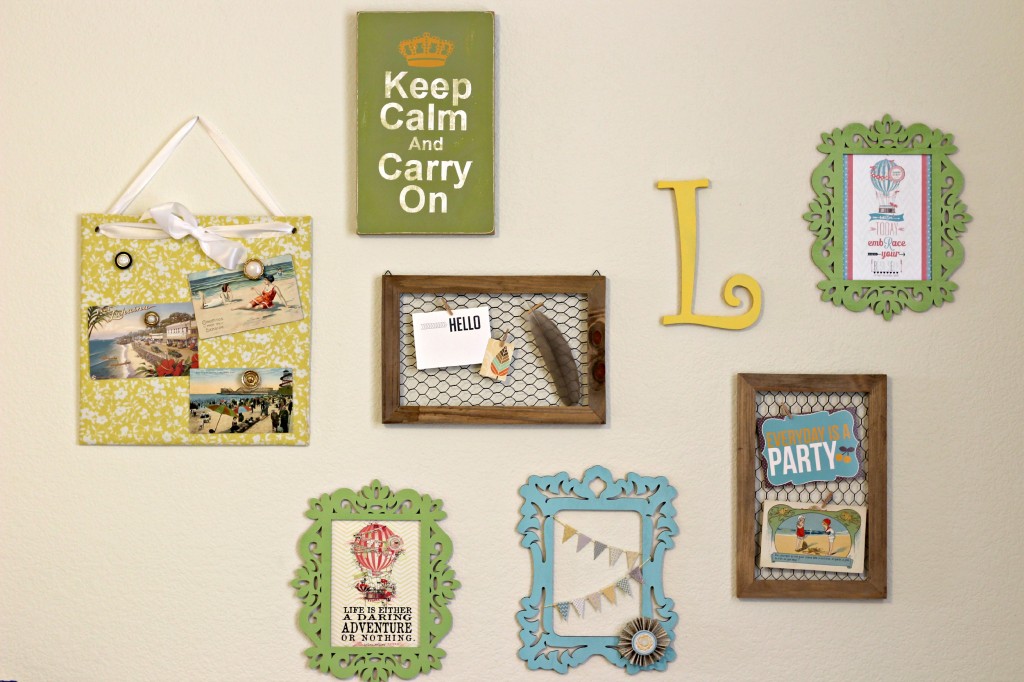 My favorite thing about the wall is that it will be very easy to add new things to it if I get the urge. I kinda love it!