I need a little color pallet cleansing between Halloween and Christmas so my Thanksgiving mantel is always pretty calming and neutral. I love adding texture to give it the dimension it needs.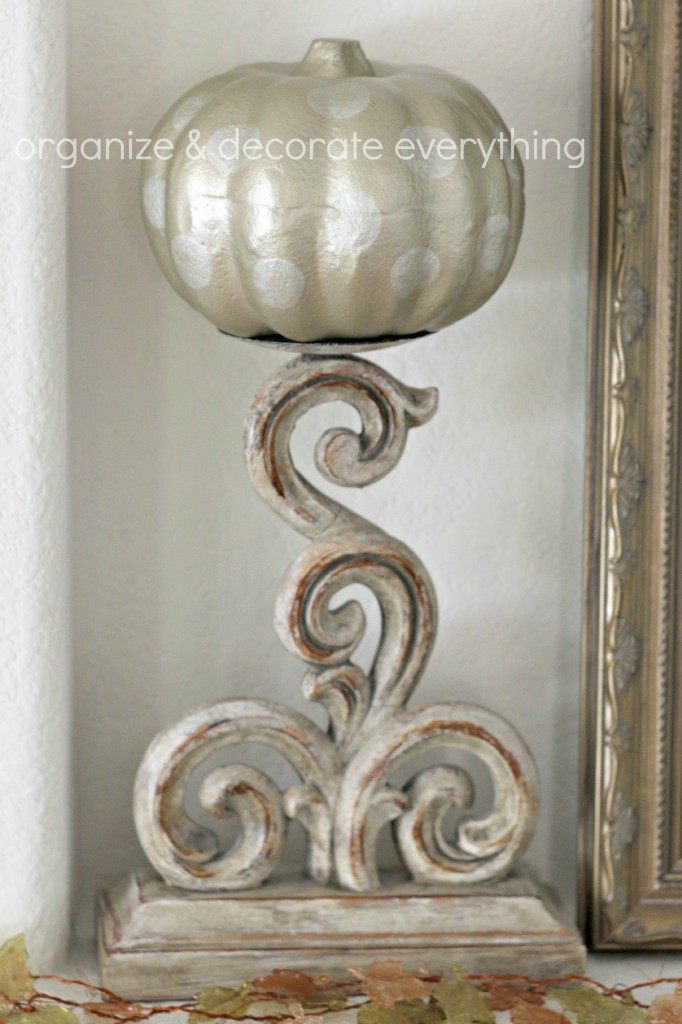 This candlestick has actually been broken twice but I keep gluing it back together because I love it so much. I painted the pumpkin last year by painting the circles on with white craft paint then spraying it with a light coat of metallic Champagne spray paint.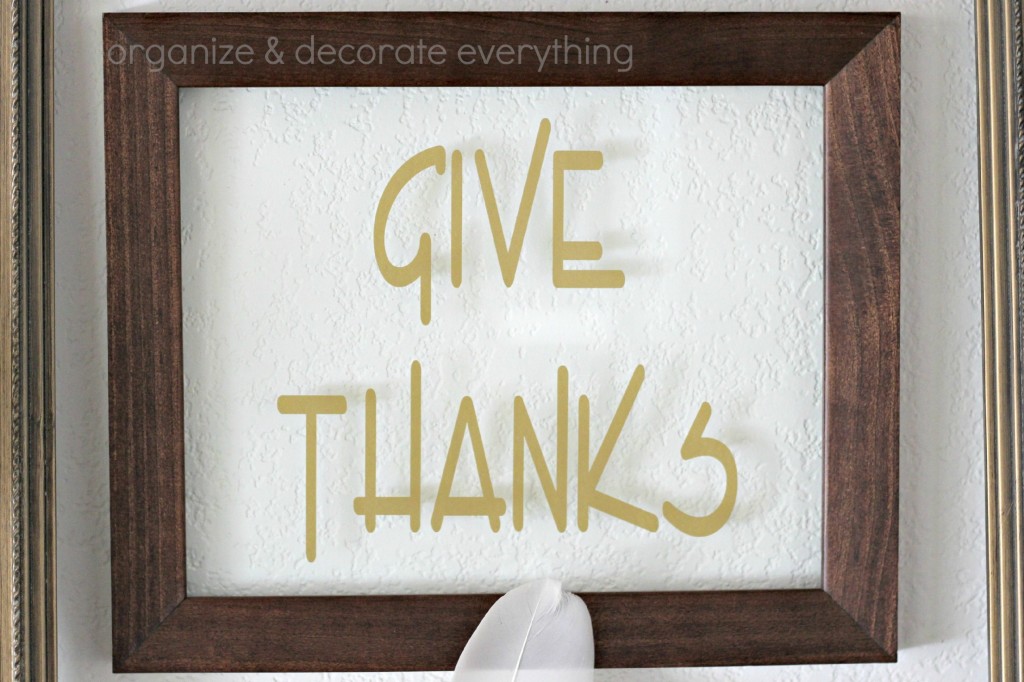 I made the Give Thanks sign by taking the back off an old picture frame and adding gold metallic vinyl letters to the front of the glass.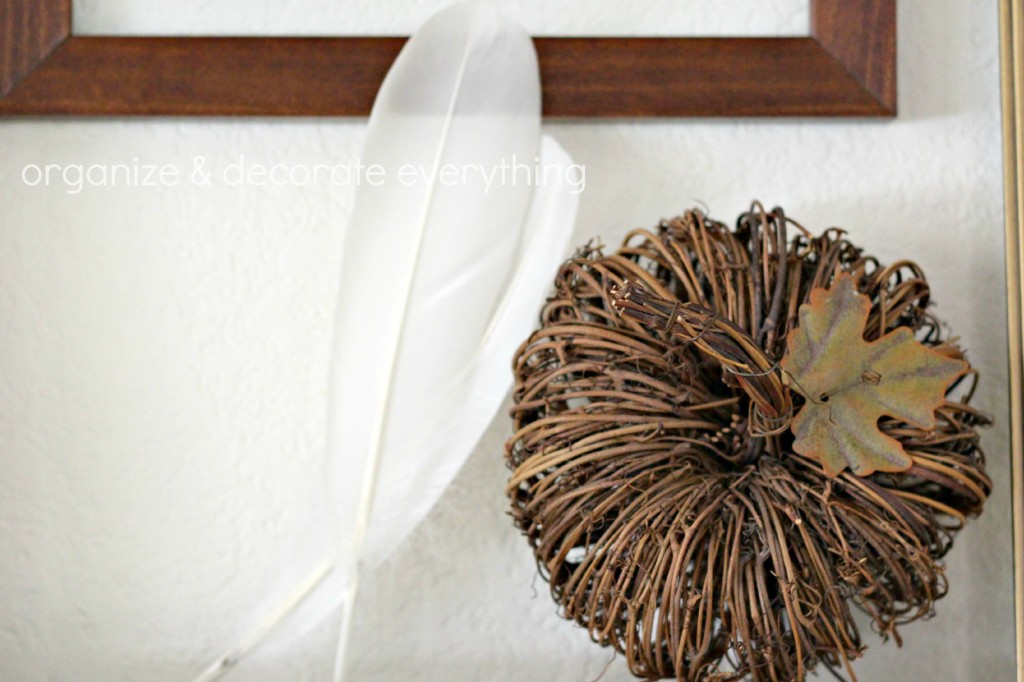 I love the texture of the grapevine pumpkin against the softness of the feathers.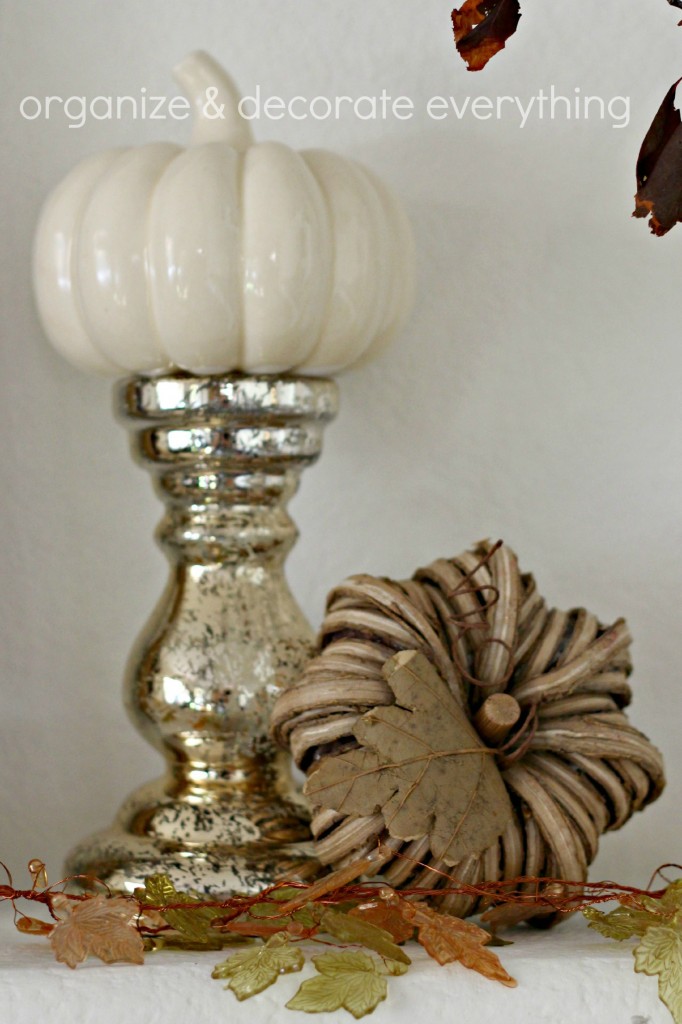 More texture and finish variations with the glass leaves, wood pumpkin, ceramic pumpkin, and glass candlestick.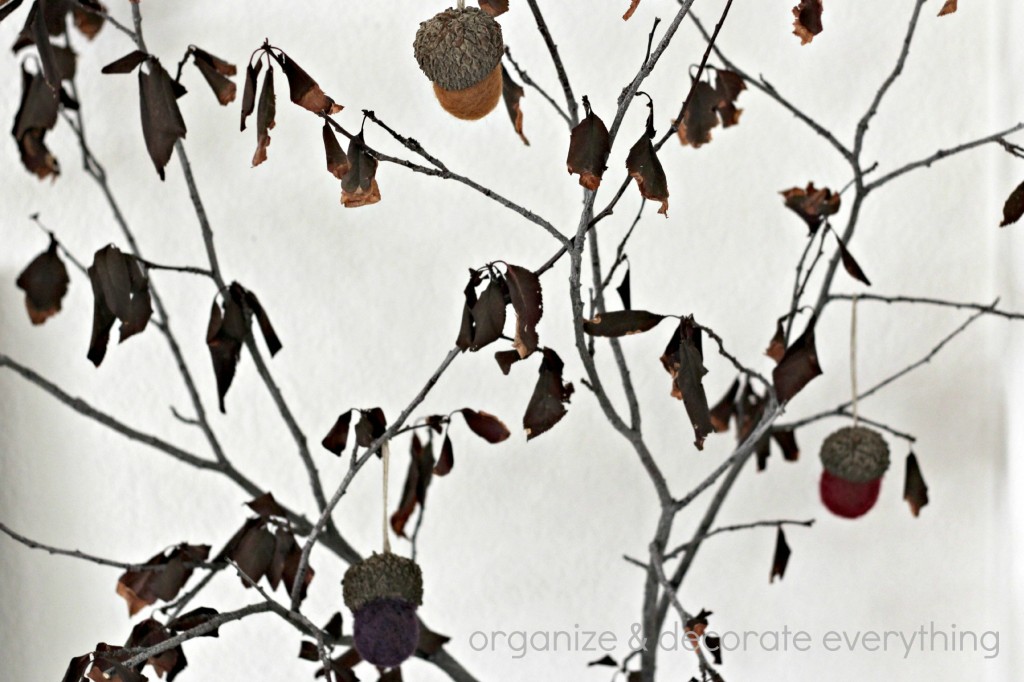 I love branches so I cut some out of the backyard to add to the white pitcher then I hung these awesome felted acorns from the branches. My friend made them for me, now I want to make more. Aren't they the cutest?
Have you decorated for Thanksgiving or have you skipped to Christmas? I can't skip Thanksgiving, it means to much to me.