I love color! Blue, green and yellow have been my favorite this season, so they were the perfect colors to paint my plain white outdoor chairs.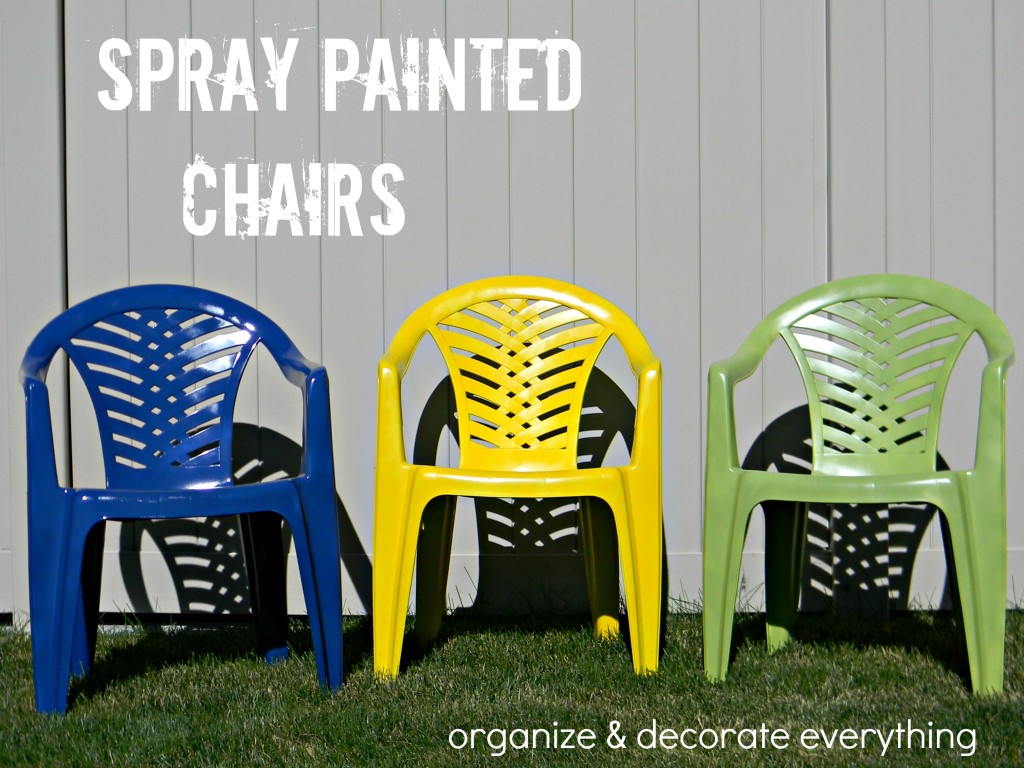 We all have these, right? They're so inexpensive and perfect for extra outdoor seating. They're just a little too blah for my taste. Want to know the best place to buy them? Yard Sales! Or maybe your neighbor will just give you theirs. I bought these for $1.50 each.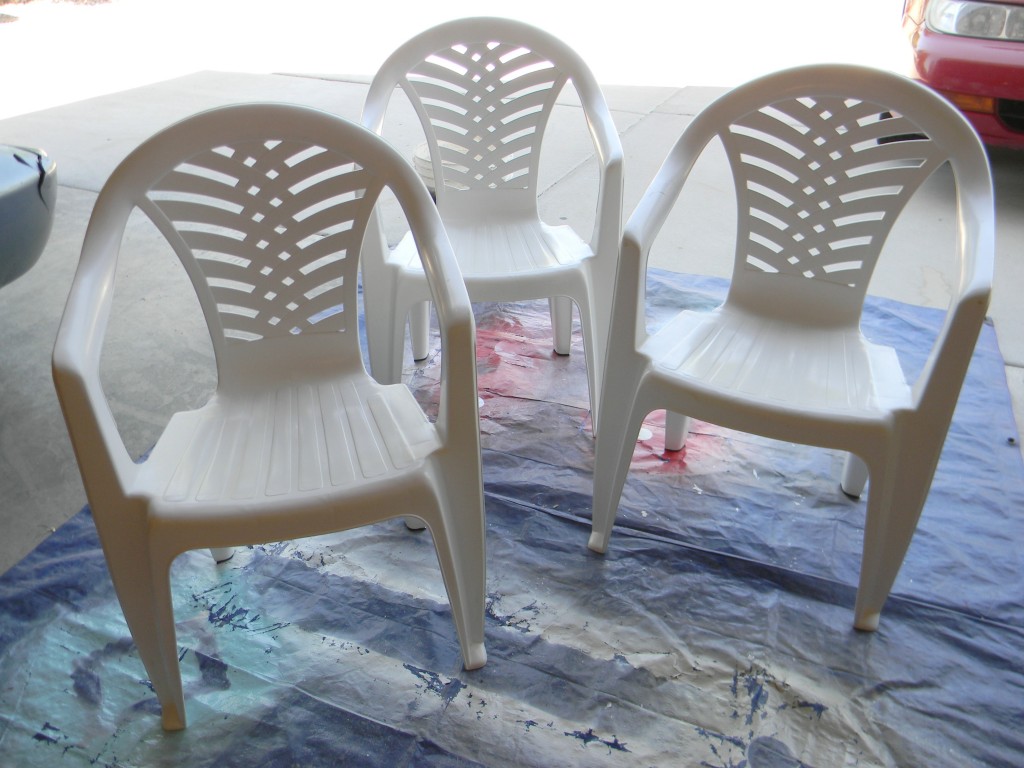 I used plastic spray paint on 2 of them and a gloss on the other one. I would recommend using a primer first if you're not using the plastic spray paint. The plastic paint dries so much faster. I love it!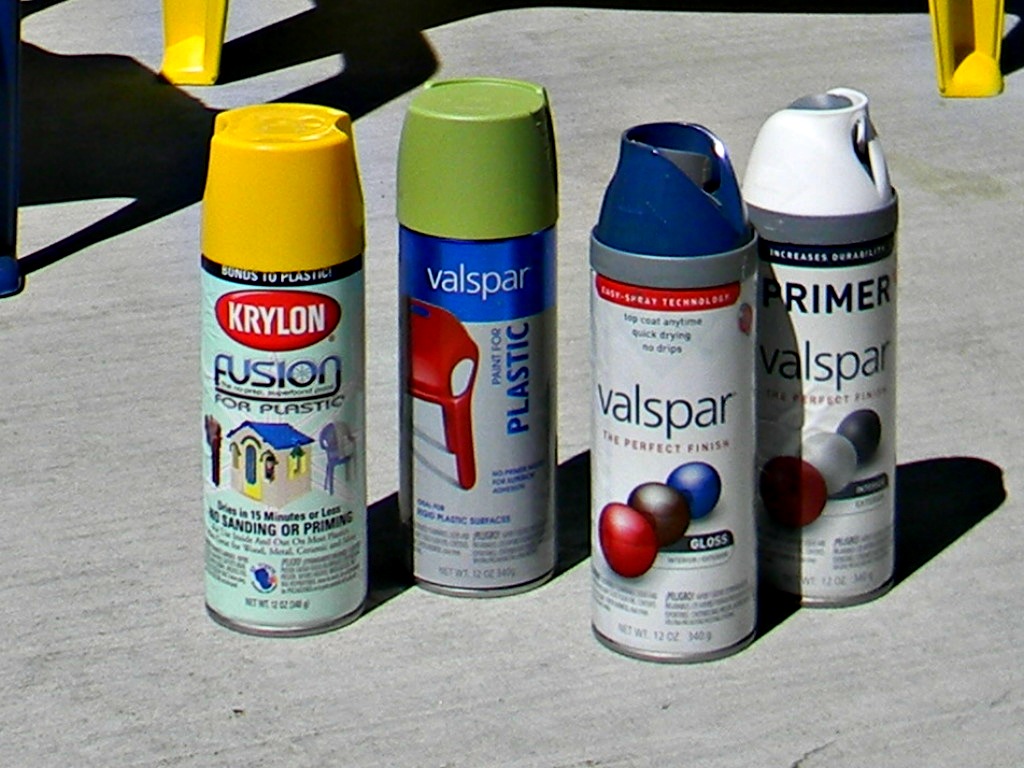 Just the right amount of color for the back deck. Seriously, my deck needs a lot of work, but at least it's bright and cheery now.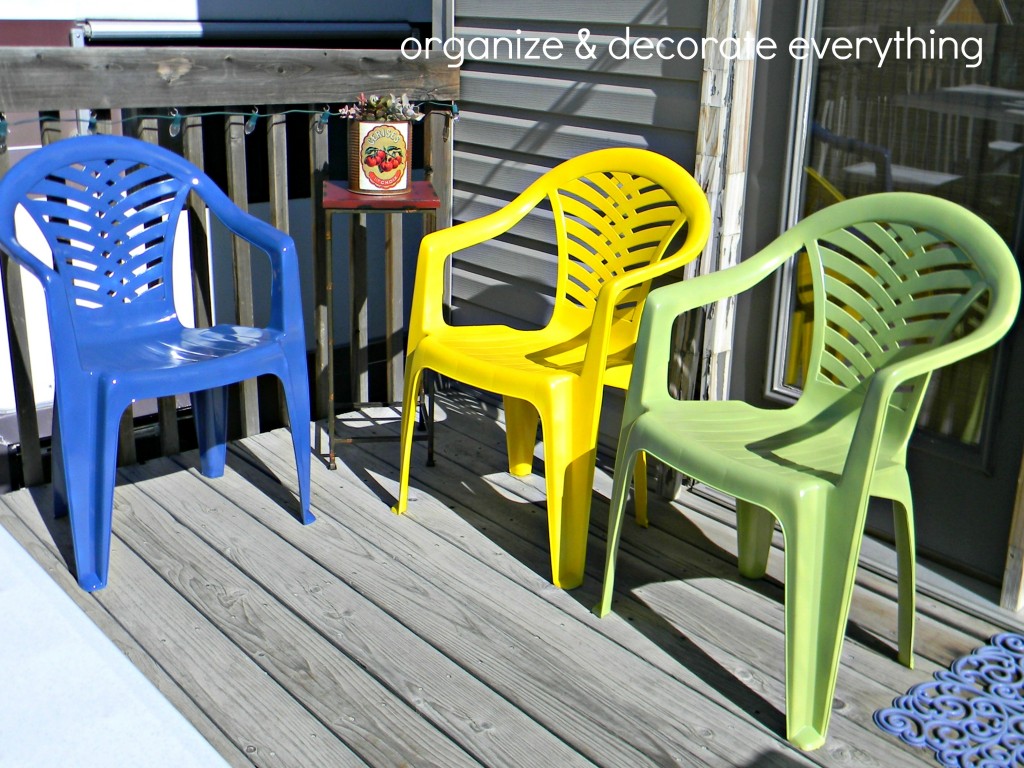 Here's my view from inside. Now I'm on the lookout for at least 3 more chairs and a vintage round metal table. Let me know if you have any you want to get rid of or maybe your neighbor has some they want to get rid of. I'm still beating myself up over not buying a table at the D.I. about 3 years ago. If you see something at a thrift store and it's an amazing deal, BUY IT! Lesson learned.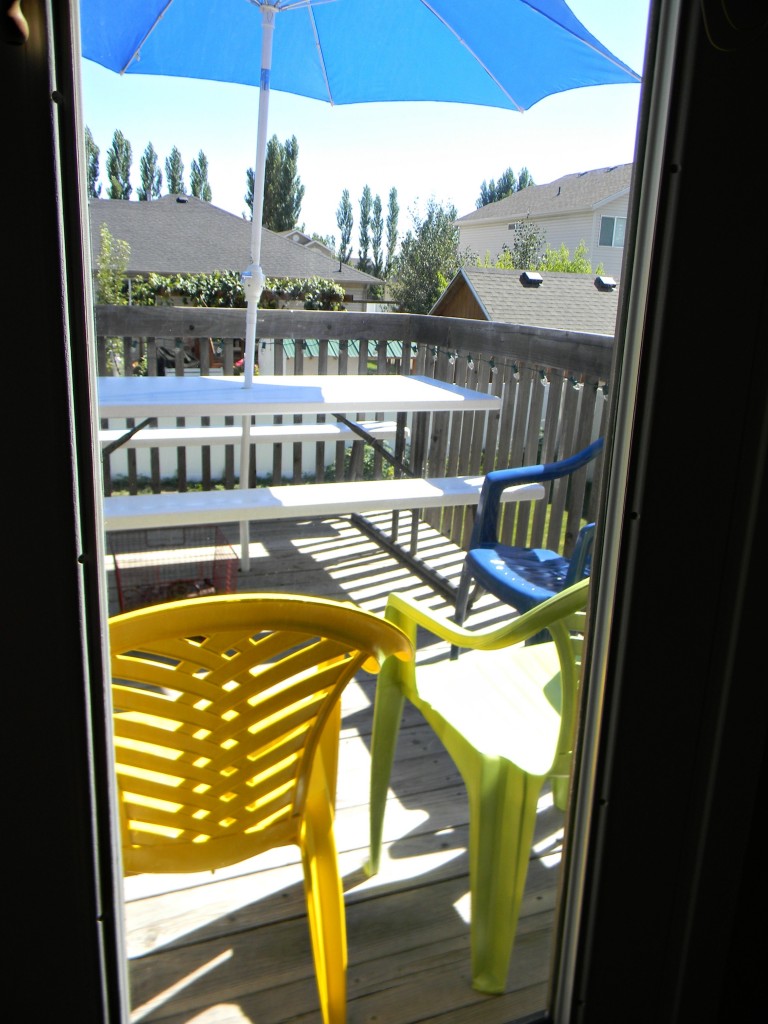 Thanks for coming by!