Since tomorrow is December, I thought it was about time I put together an advent calendar. Nothing like waiting till the last minute, right? My kids would never forgive me if I didn't have a Christmas countdown ready for them.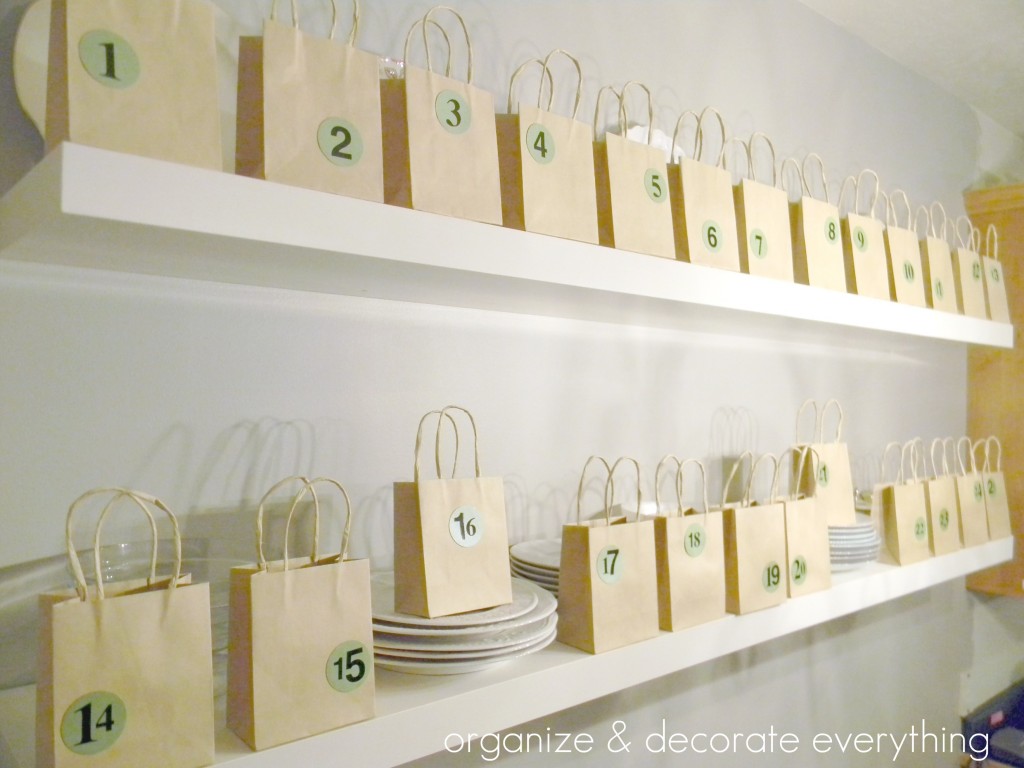 I bought these little bags at Hobby Lobby. They were 4/$1.00. I had the number stickers and paper already. The paper is shimmery, but you can't really tell here.
I used a 1 3/4 " punch to cut out the circles. Then I placed the countdown stickers on them.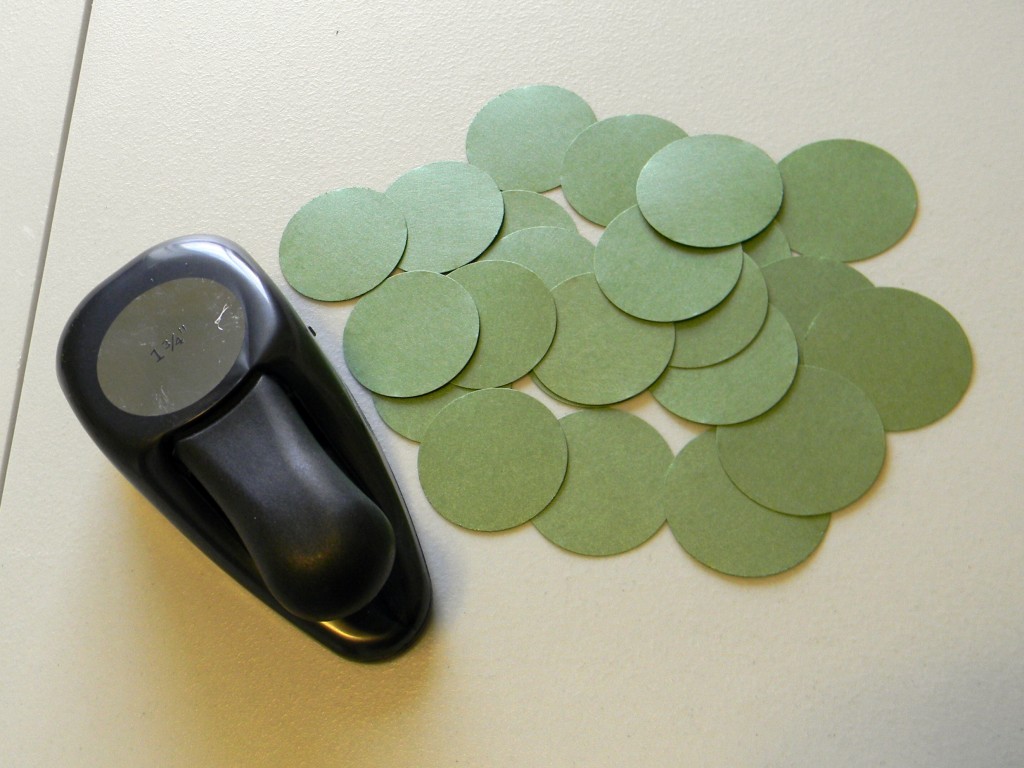 I was sticking with my brown and green color scheme. I've been a little tempted to stray from it but I like the cohesiveness of it too much. I just used a glue stick to adhere the circles to the bags.
This is what's going in the bags. Everyday there will be a paper with an activity on it and either a piece of candy or an ornament to hang on the tree. The activities include things like: make gingerbread house, visit Temple Square lights, write letters to Santa, read a Christmas book, make ornaments, Christmas craft, sledding, and so on.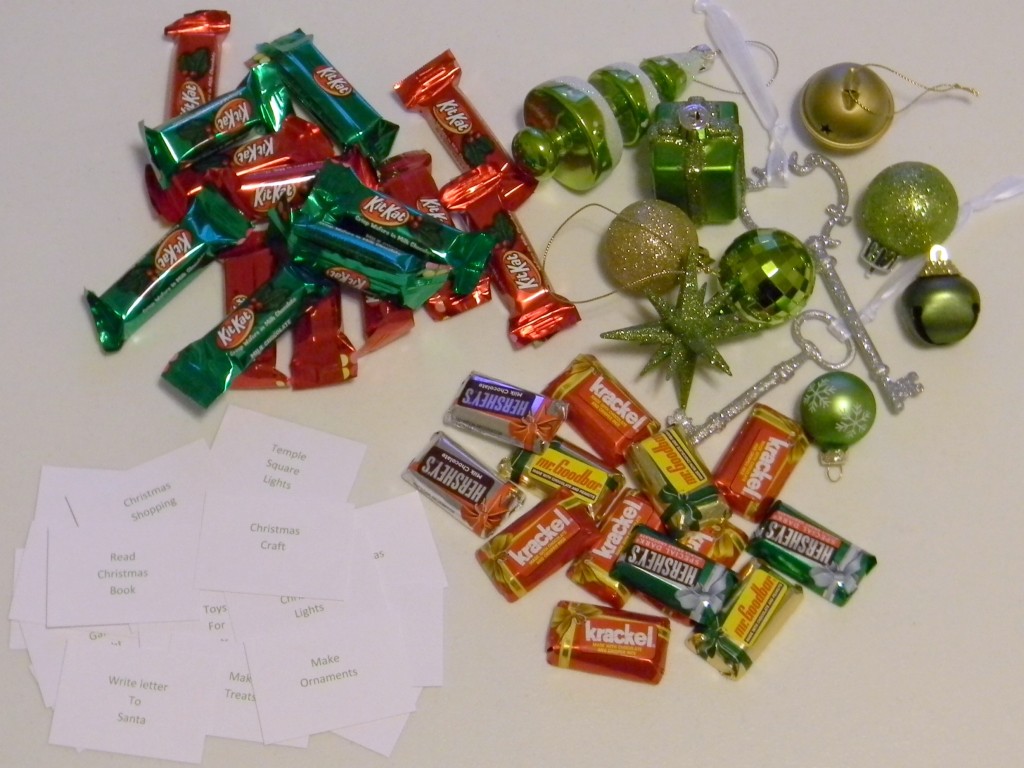 I picked which day we would do which activity. It will be a surprise for the kids but I have them written in my day planner so I can be prepared.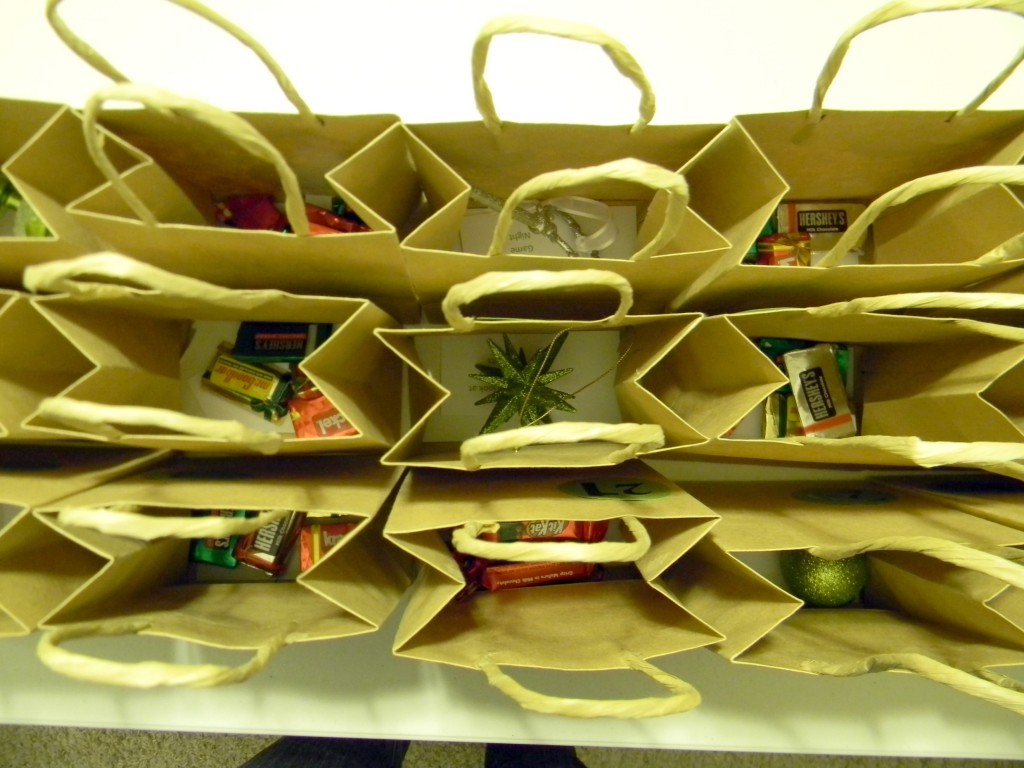 I think the bags fit in well with my simple Christmas decor this year. The kids were so excited to see them up. And that's what really matters most.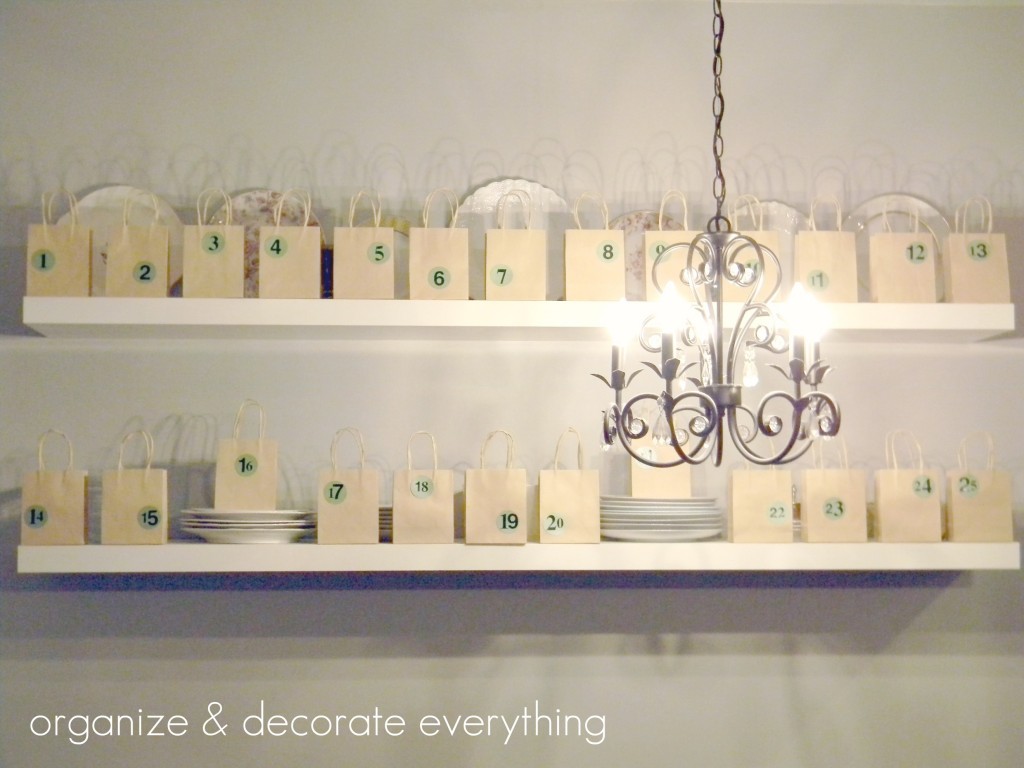 Do you have a Christmas Advent calendar? Are your kids as excited about it as mine are?
Don't forget to enter the giveaway for the $100 AmEx Gift Card.
The Home Decor and Organizing Link Party is going on now also.
The giveaway and linky party both end Friday night.
I'm linking to these awesome blog parties:
Advent Calendars at Sassy Sites
Christmas Link Party at Someday Crafts
Weekend Blogging Reading at Serenity Now
Show and Tell Saturday at Be Different Act Normal
Tutorials and Tips Link Party at Home Stories A2Z
Show and Tell at Blue Cricket Design
Look What I Made Linky Party at Creations by Kara