My mantel always sets the tone for the holiday or season. This Christmas is simple with a modern woodsy feel, so I wanted the garland to reflect that too.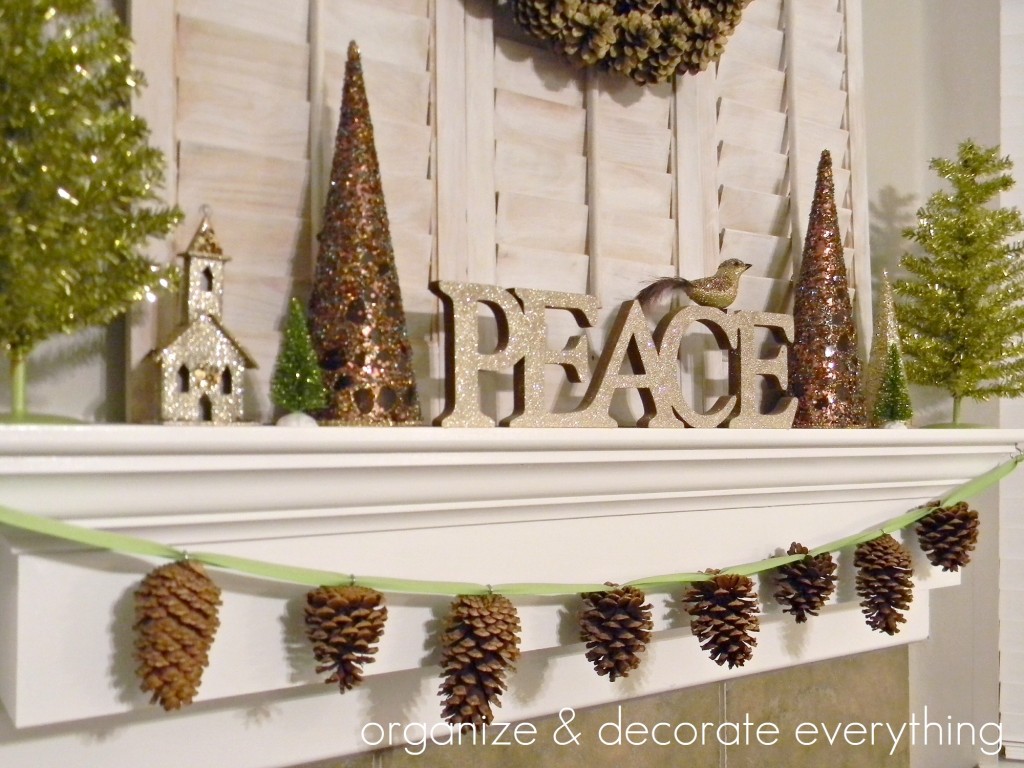 You can't get much simpler than pinecones. I've had these pinecones for 3 years and they still smell like cinnamon. I love that smell!
I used eye hooks (is that what they're called)? And screwed them into the base of the pinecone.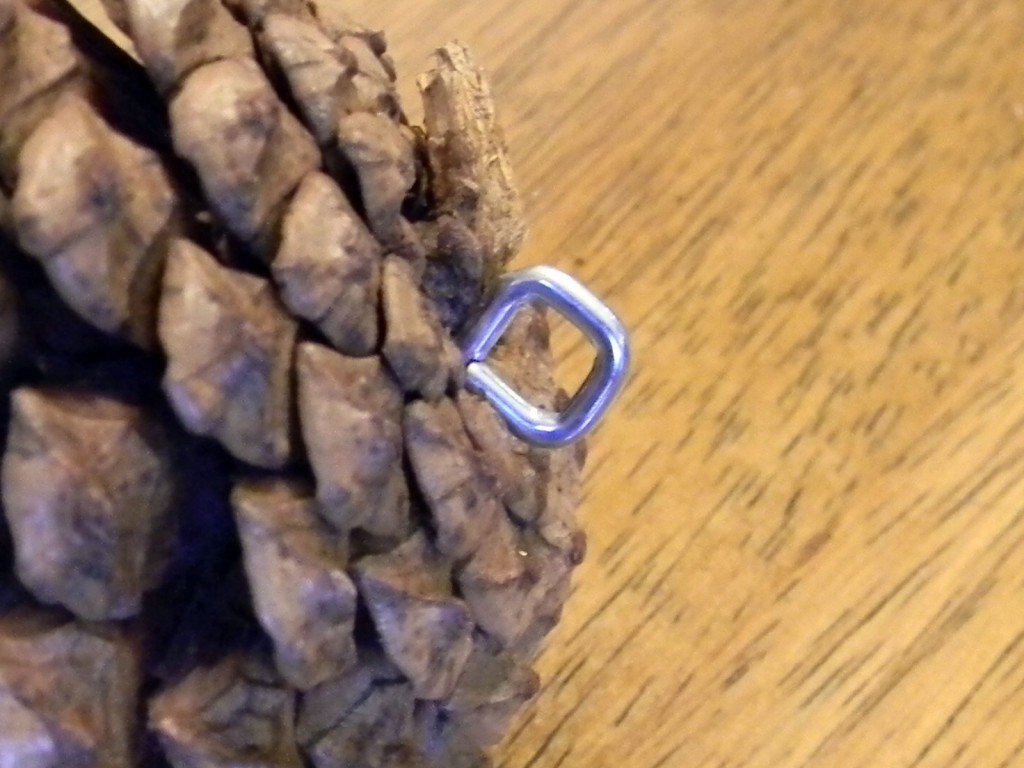 Some were easier than others. My fingers really hurt right now. I think my thumbs have bruises on them.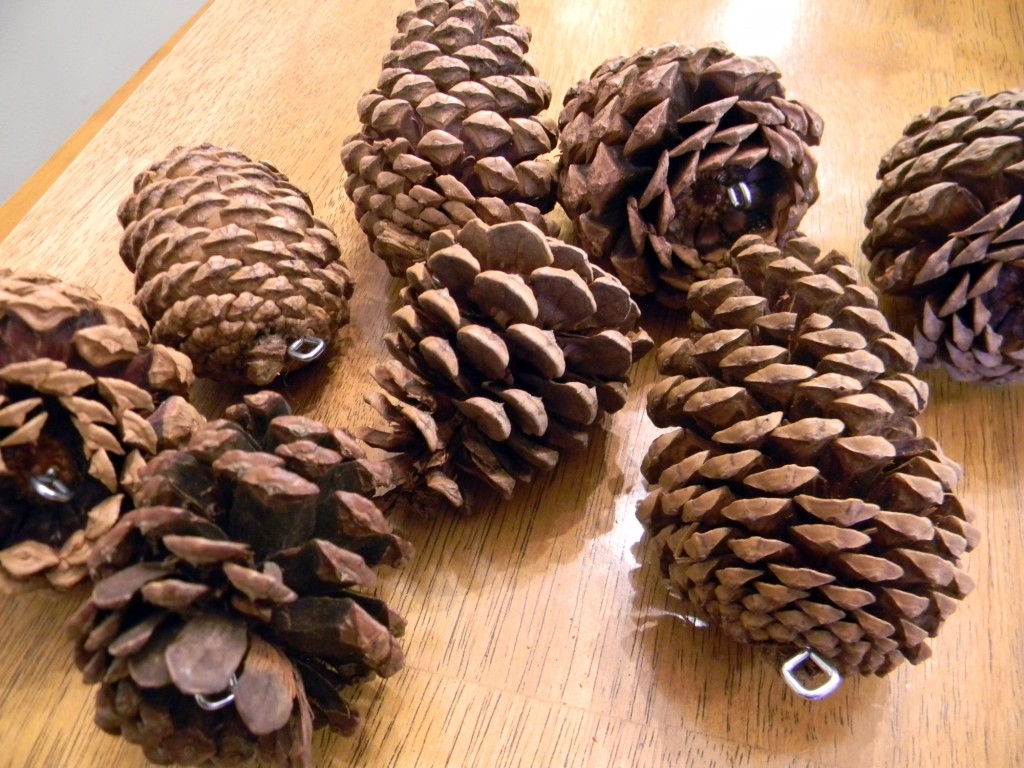 Then I took some green ribbon and ran it through the eye hooks. I barely had enough ribbon to span the mantel (I need to buy more green ribbon to wrap the presents).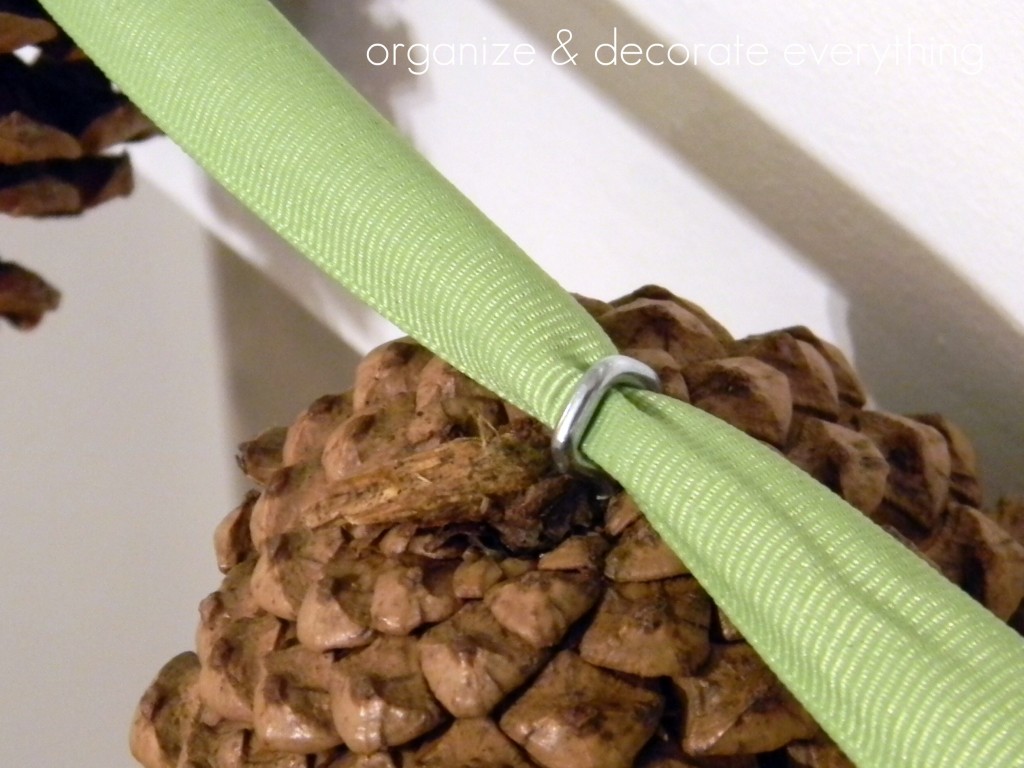 I think it is the perfect garland for the mantel and it smells so good when you walk by the fireplace.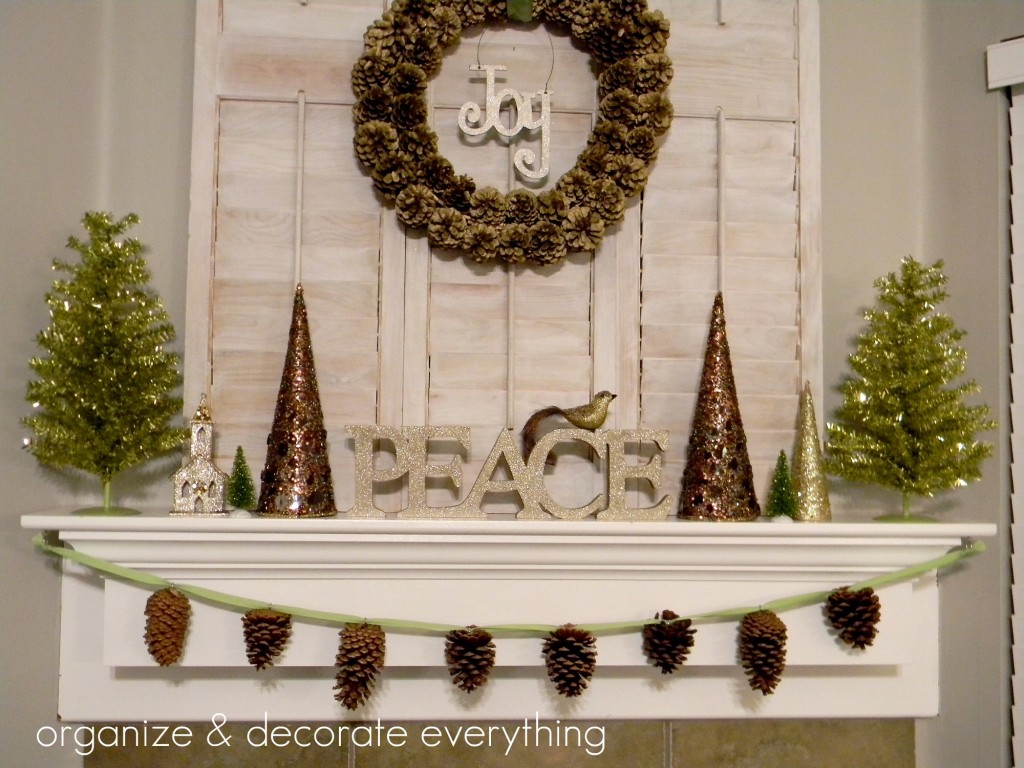 Are you decorating for Christmas yet or do you wait until December 1?