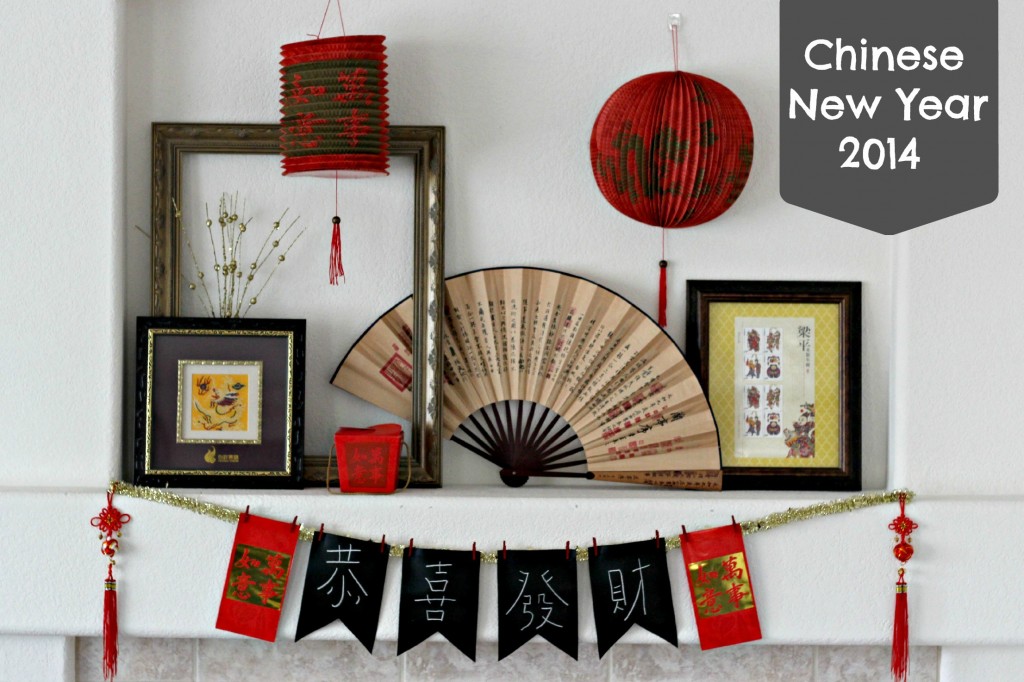 I don't usually post on Sunday but I wanted to share some of our Chinese New Year celebration with you. I decorated the mantel using some things Lan Tu (our foreign exchange student) brought to us from China. This year is the year of the Horse.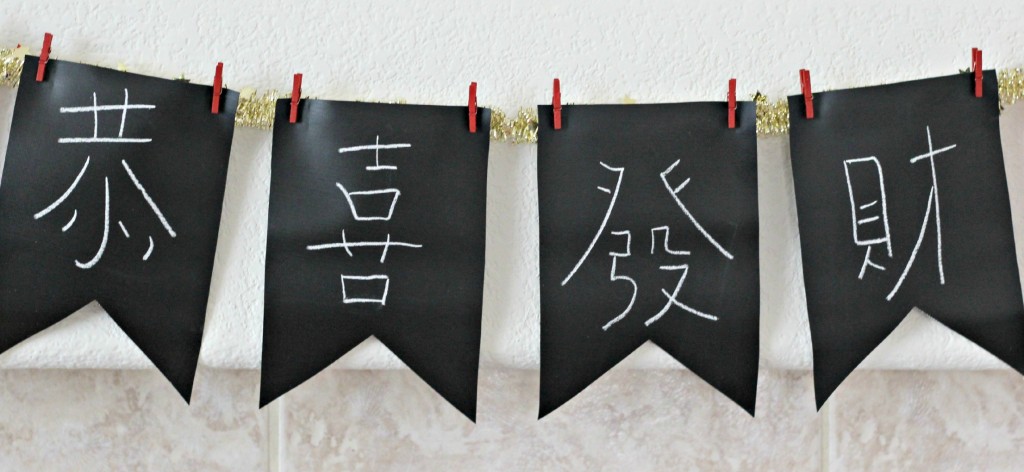 This says Gong Xi Fa Cai or Gong Hei Fat Choi, depending on where you come from. It means Happy New Year! Next year I'll let Ammon write the characters, his writing is much better than mine. He said I did pretty good except for the 3rd one.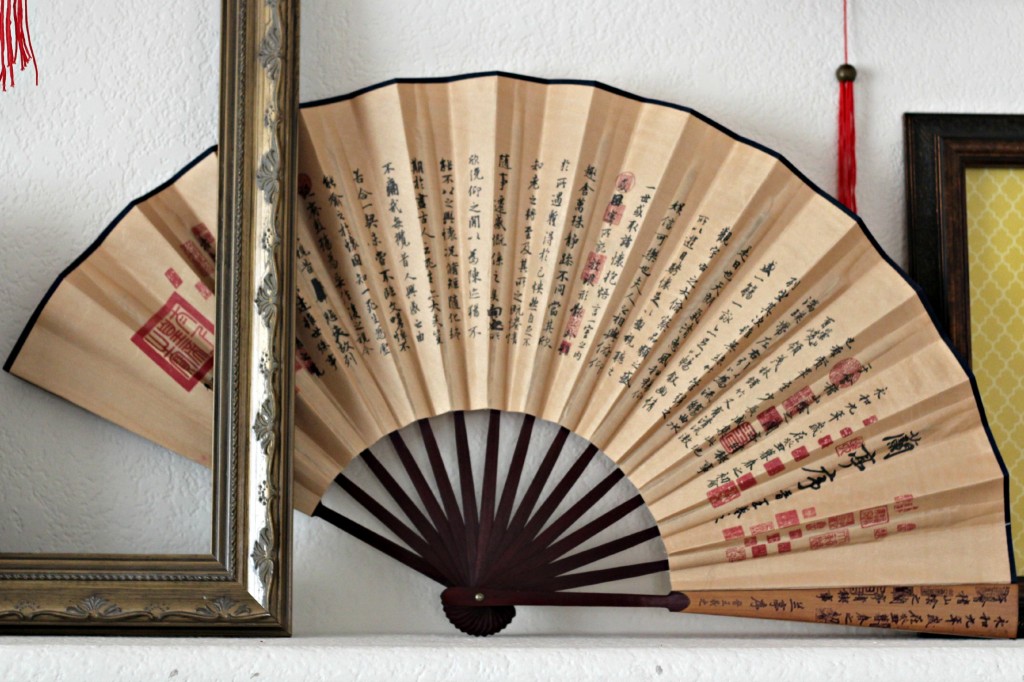 Lan Tu brought us some great things from China, when he came to stay with us. I love this fan! We also have a silk scroll, silk scarves, some beautiful embroidery pictures.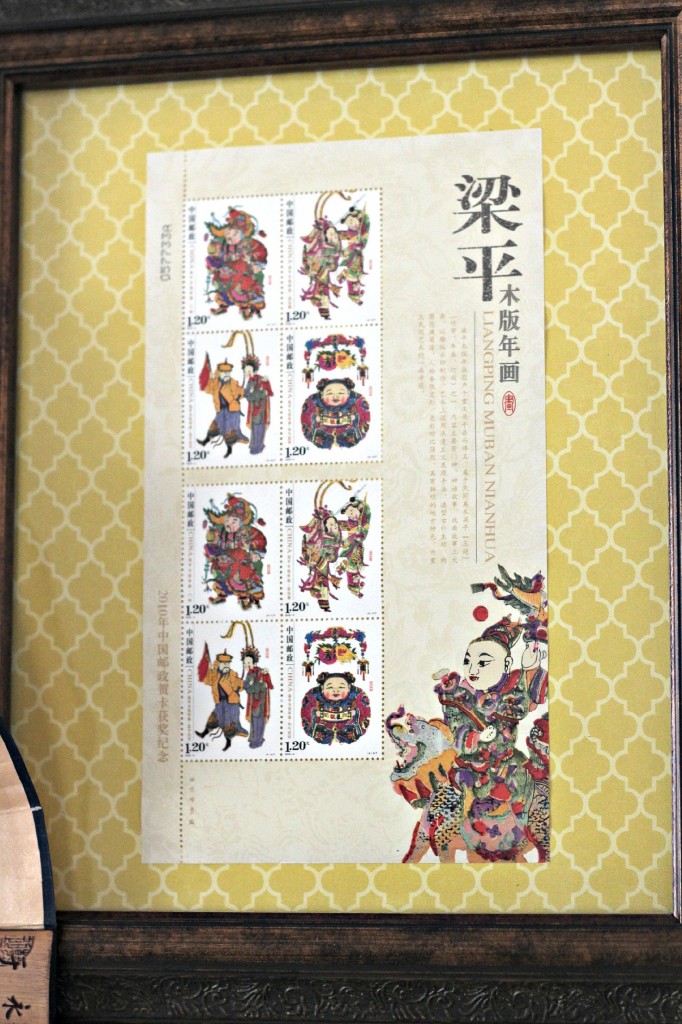 And these colorful stamps I framed. He lives in Nanjing China and these things are from his area.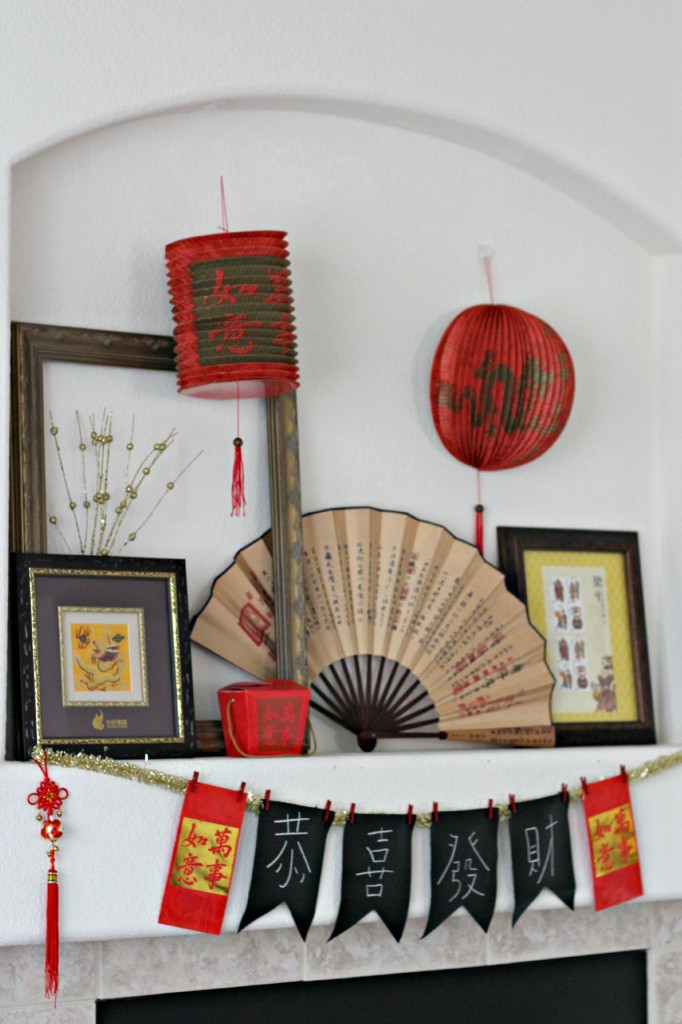 The tassels are from Ammon's Chinese teachers and the lanterns are from a party store.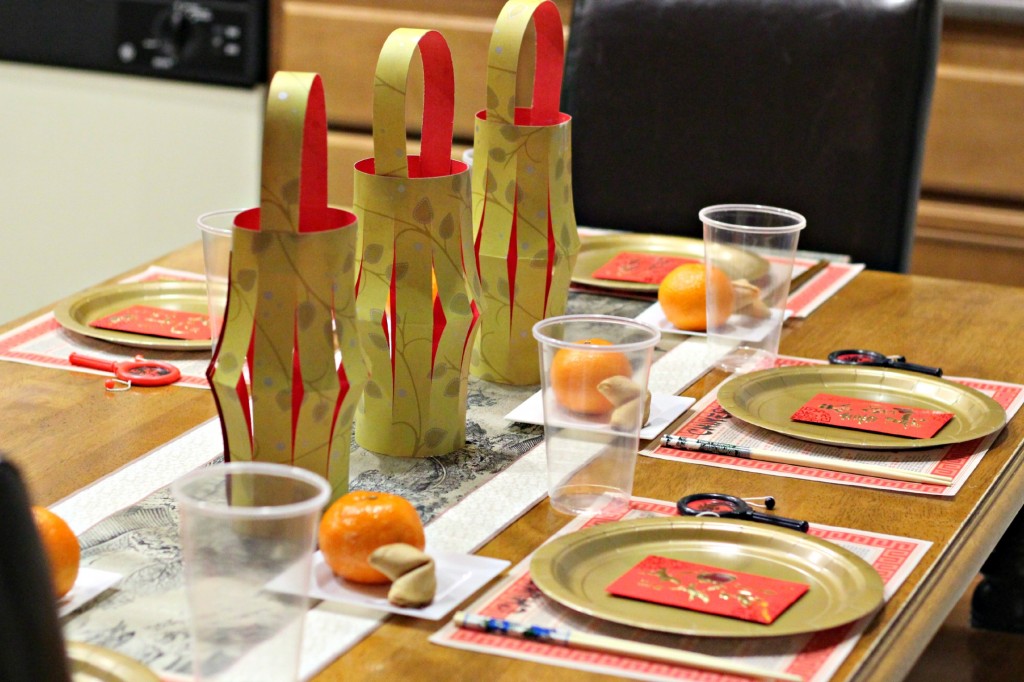 We sat the table using the silk scroll as a table runner. Everyone had strict instructions not to spill anything on it.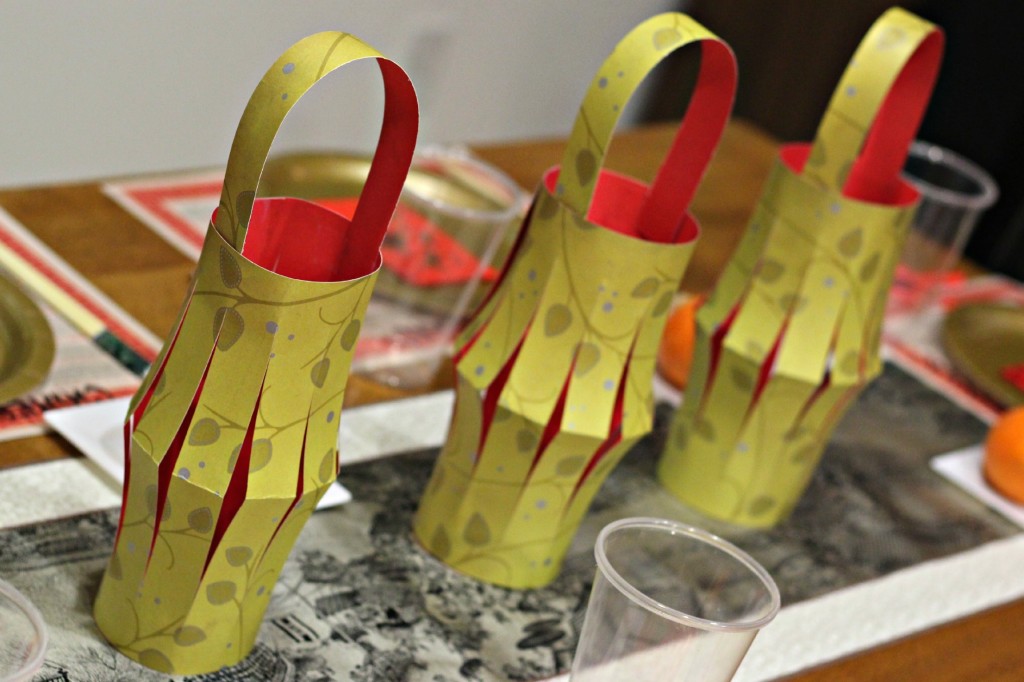 We made the paper lanterns last year using paper I already had. It was perfect!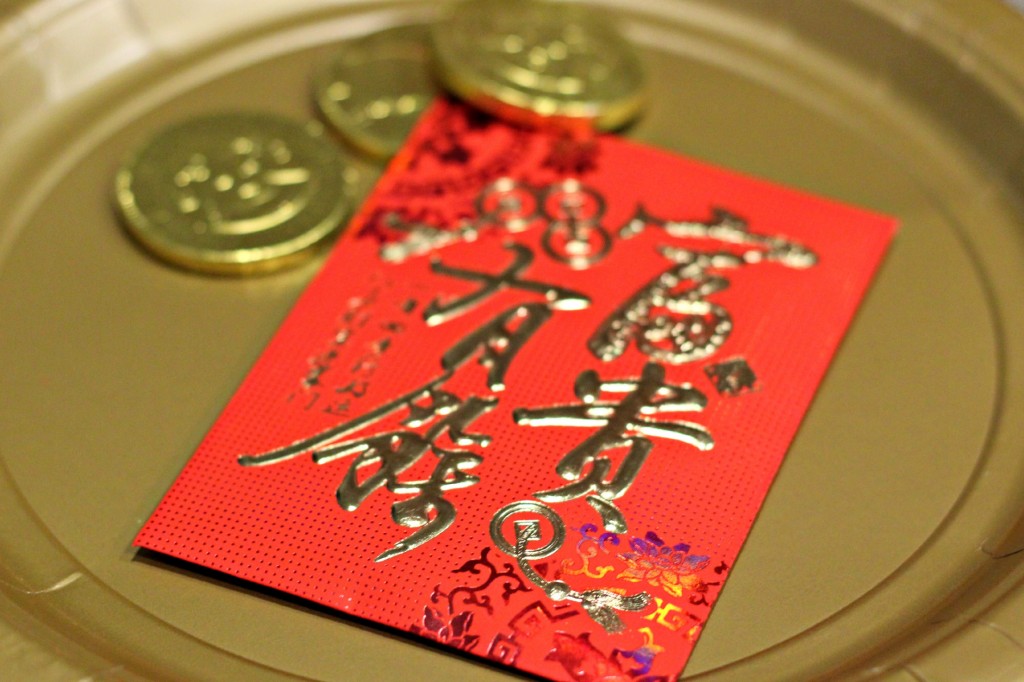 Ammon was in the Chinese Immersion program at his school since kindergarten. They don't offer the program where we live now so he is taking private Chinese lessons. I was a little worried how he would like taking lessons by himself but he is loving it and learning so much. Mei Ling gave Ammon enough red envelopes for our family. I filled them with chocolate coins instead of real coins. Tradition is that the parents fill the envelopes with money unless the children are older and have jobs, then they give money to the parents.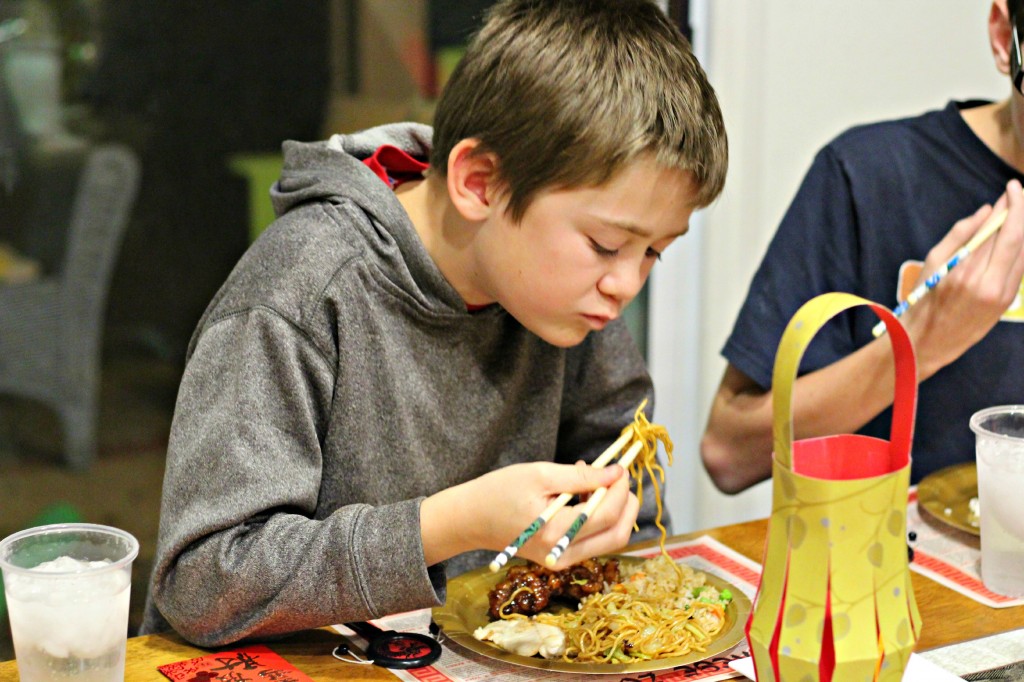 Ammon was very adamant that we have the right food at our dinner, so we had chicken, fish, green beans and oranges at the table. We also threw in fried rice and noodles because we love them.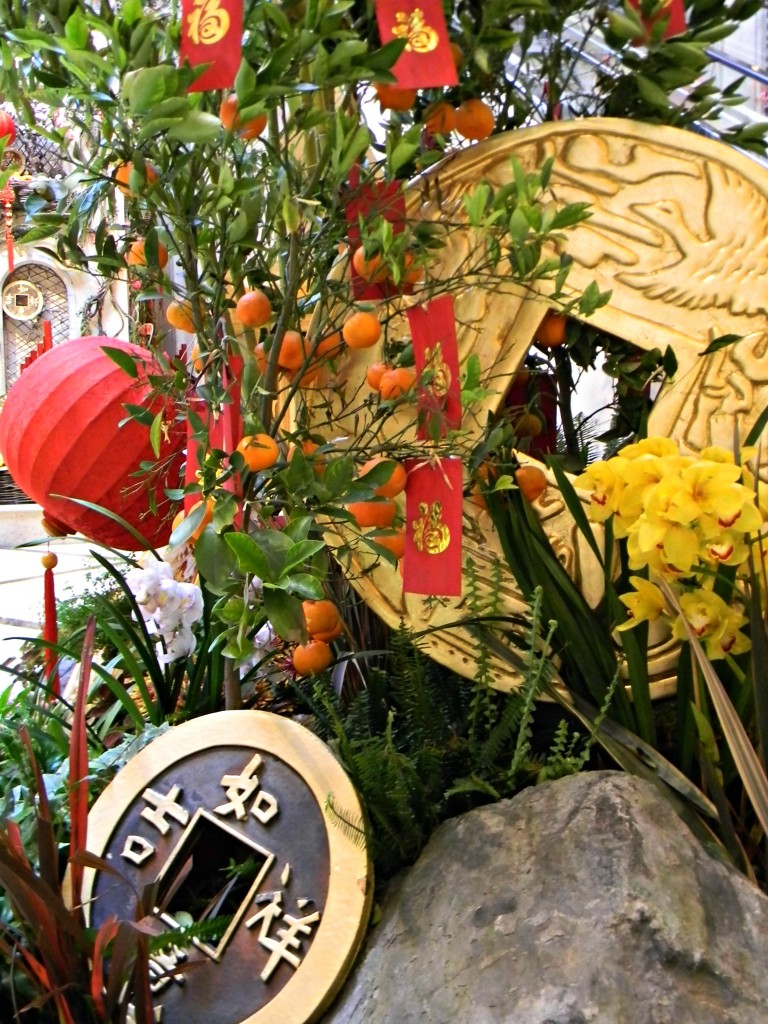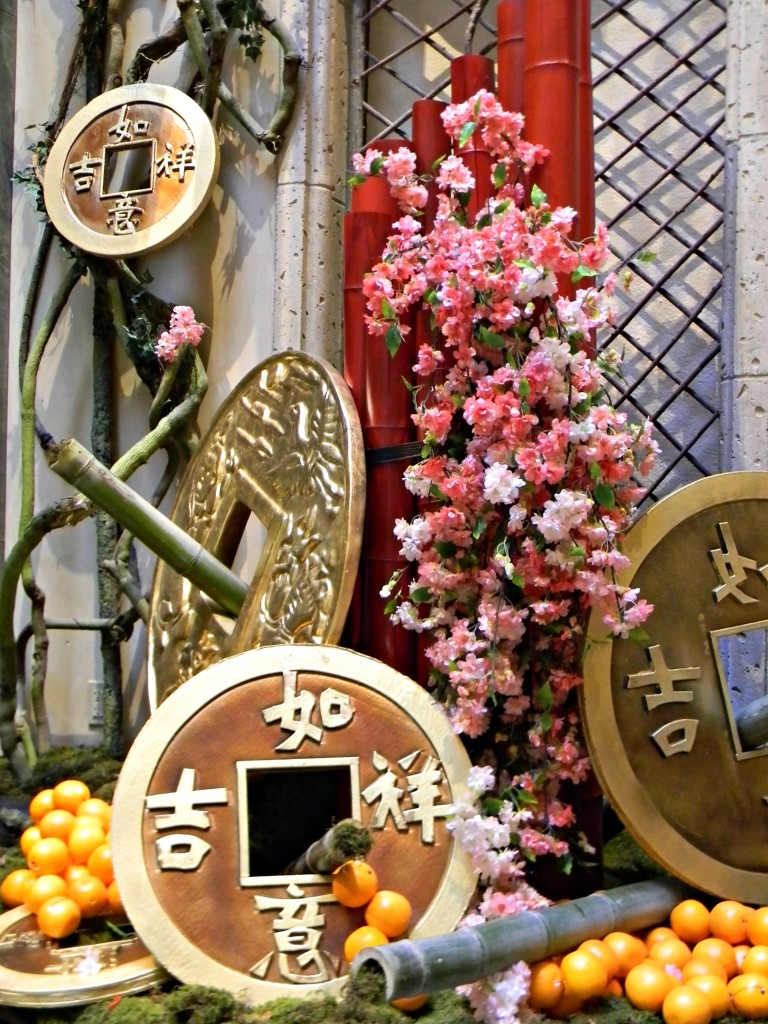 I love how the Palazzo decorates for Chinese New Year every year. Do you celebrate Chinese New Year?