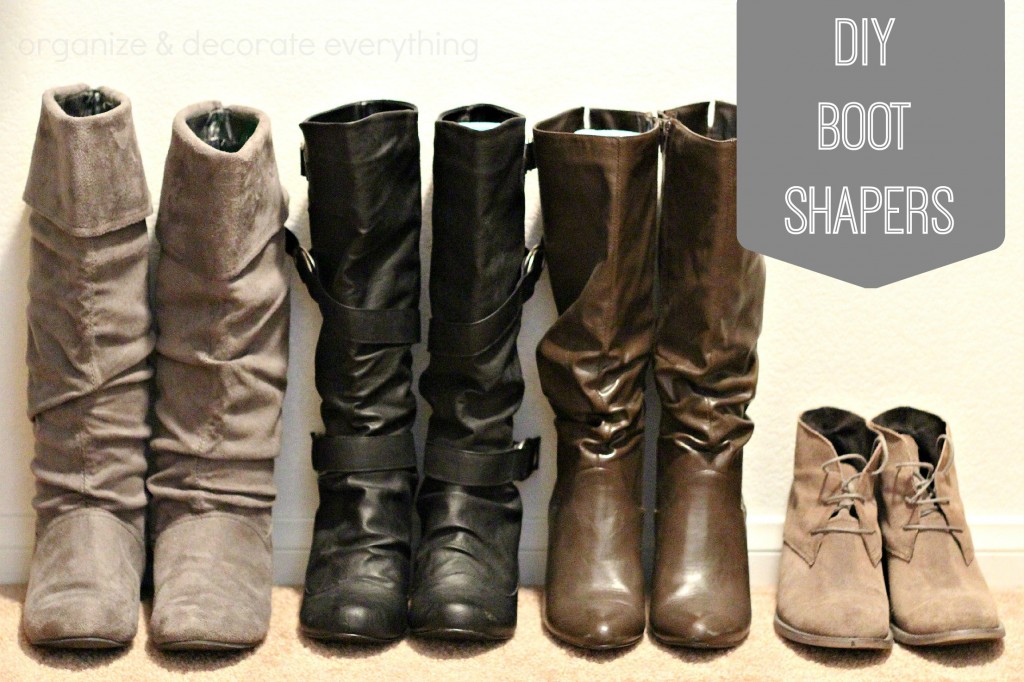 I love my new DIY boot shapers. Do you want to see what my boots looked like before I made the boot shapers?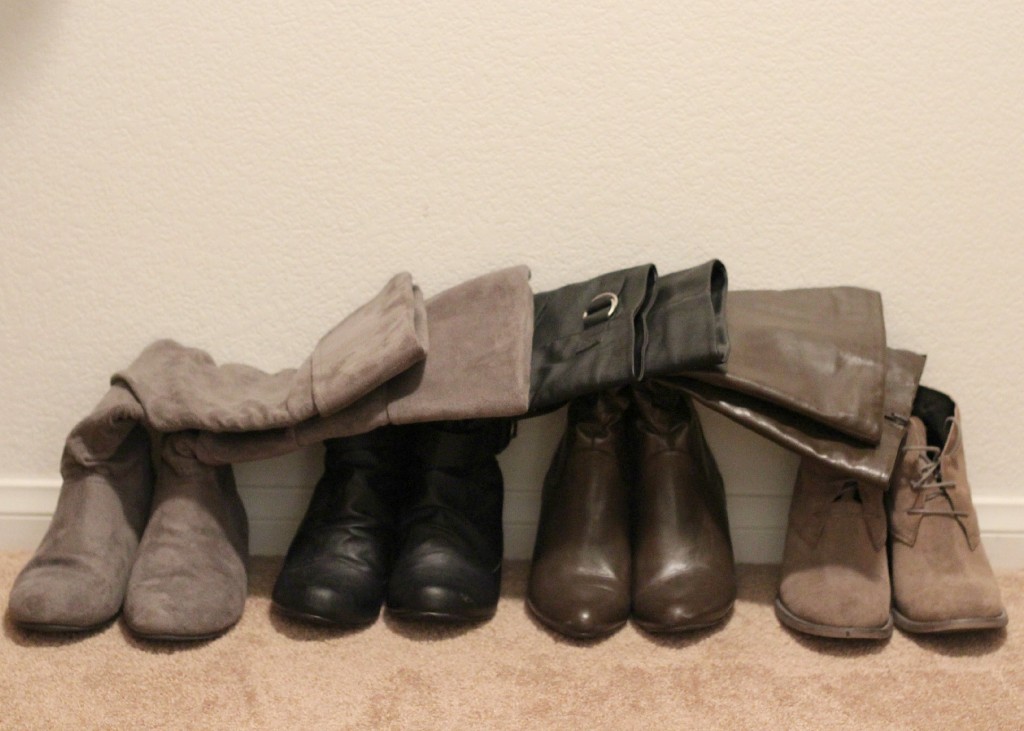 Oh, sad little boots! I hate getting creases in my boots, so this just wouldn't do. The boots shapers are easy to make and only cost $1 for 2 pair of boots. That's really reasonable, don't you think?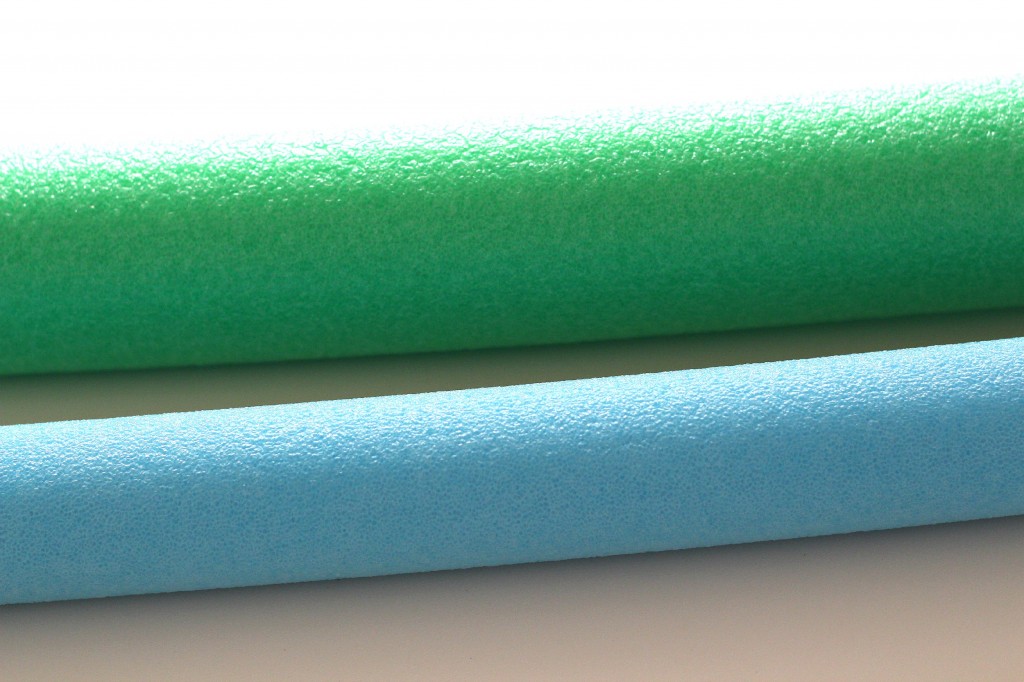 I started with 2 pool noodles. I don't know why I didn't buy 2 of them in the first place, because then I had to send hubby back for another one. He bought a different size, but both of them work great so it really doesn't matter what size you use.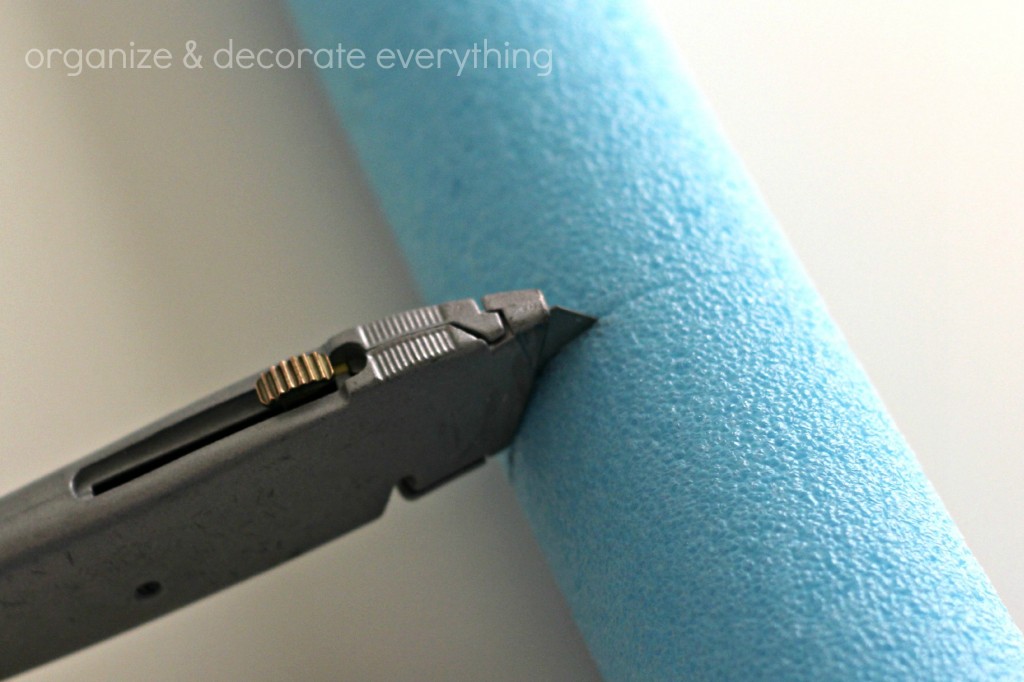 I made a mark every 13 inches on the noodle then used a utility knife to cut it. You can get 4 pieces out of one noodle, enough for 2 boots.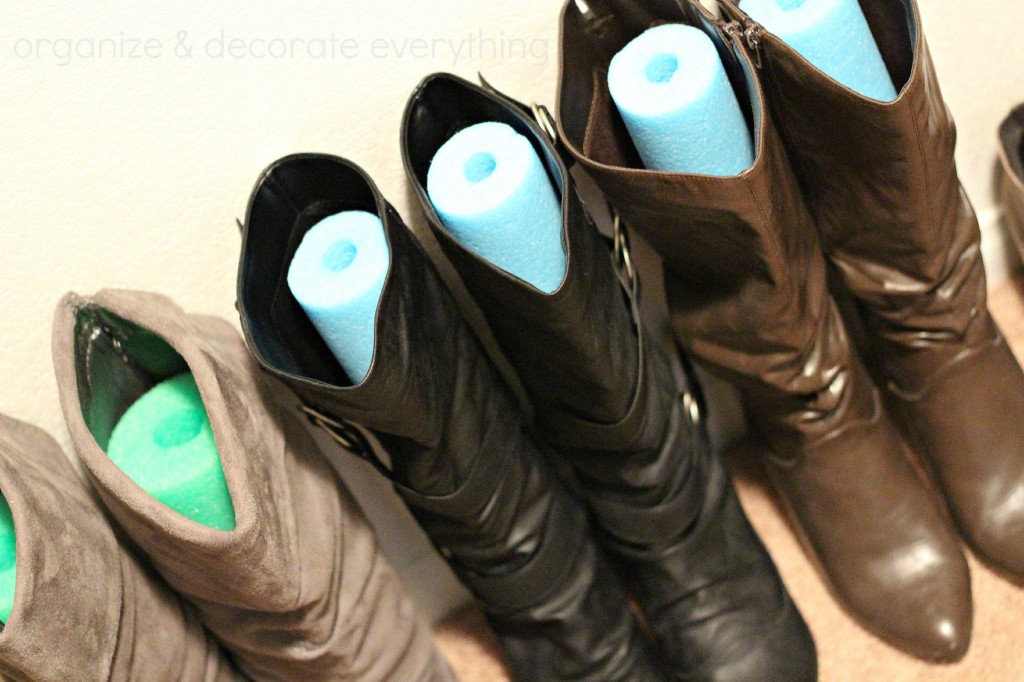 Just shove them down into the boots to keep them up and crease free, plus it looks so much better in my closet. I'll be showing the whole closet very soon.