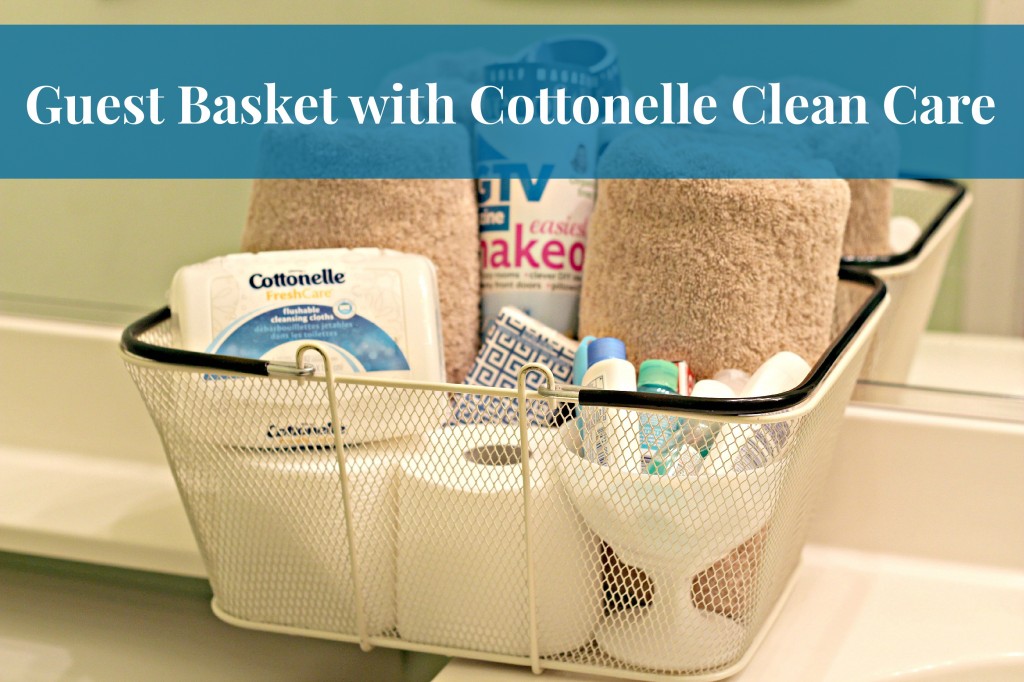 This shop is part of a social shopper marketing insight campaign with Pollinate Media Group™ and Cottonelle but all my opinions are my own. #pmedia #CtnlCareRoutine  http://cmp.ly/3/8vNxcO
I really love having guests in my home and I really strive to make them feel extra welcome and comfortable so I started making a guest basket with all the essentials included in it. It's easy to forget something when you're traveling so having a basket filled with necessary items gives my guests what they need without having to ask for it.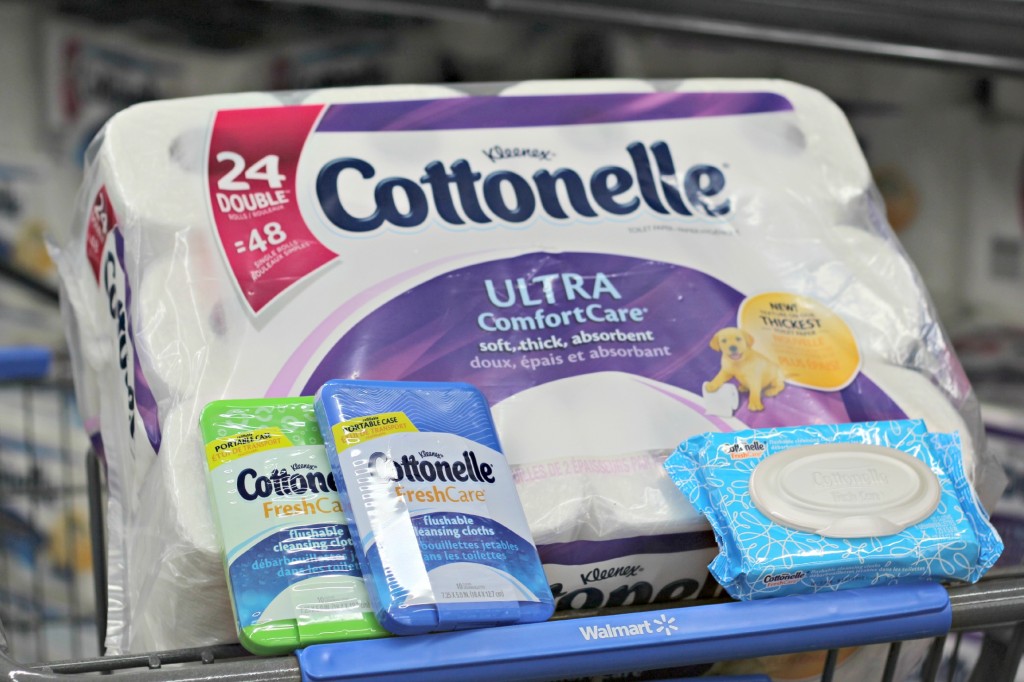 I make sure I have plenty of Cottonelle Clean Care toilet paper and Cottonelle Cleansing Cloths in my home. There are just some things you don't want to run out of. It's easy to stock up on my weekly trip to Walmart and I like to pick up some of the travel size containers too. They're perfect for those quick gas station restroom trips. I mean seriously, who likes the toilet paper in gas station restrooms?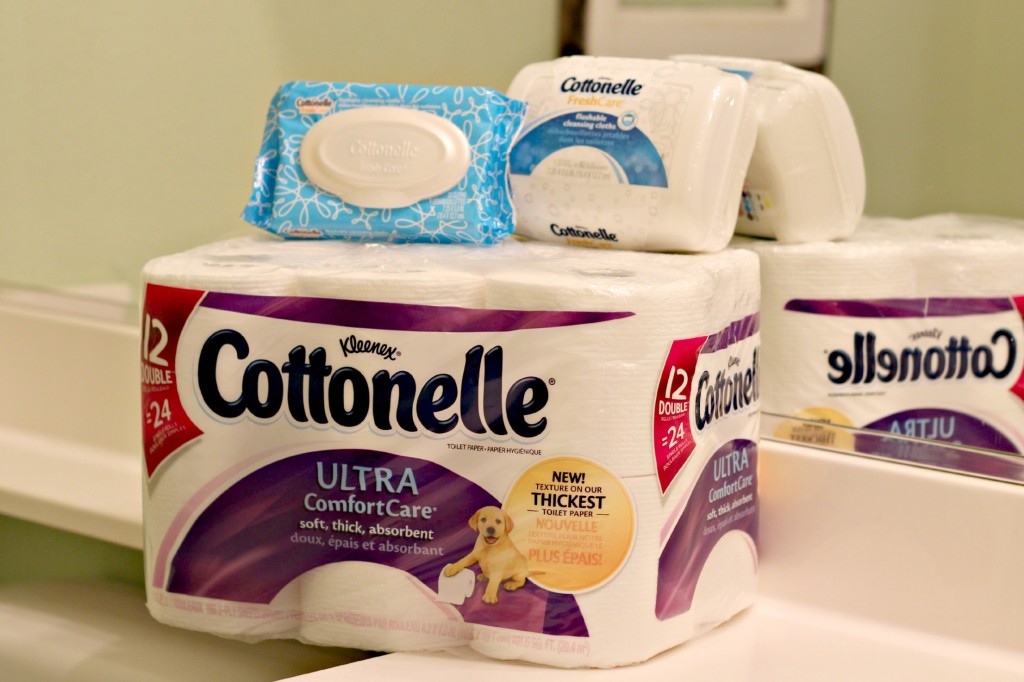 We ran out of cleansing cloths recently so now I buy a refill pack just to have on hand. The cleansing cloths are perfect for potty training and when you might be a little under the weather, they're also perfect for camping. Just because you're in the wilderness doesn't mean you have to act uncivilized. You just feel better when you feel fresh and clean everywhere.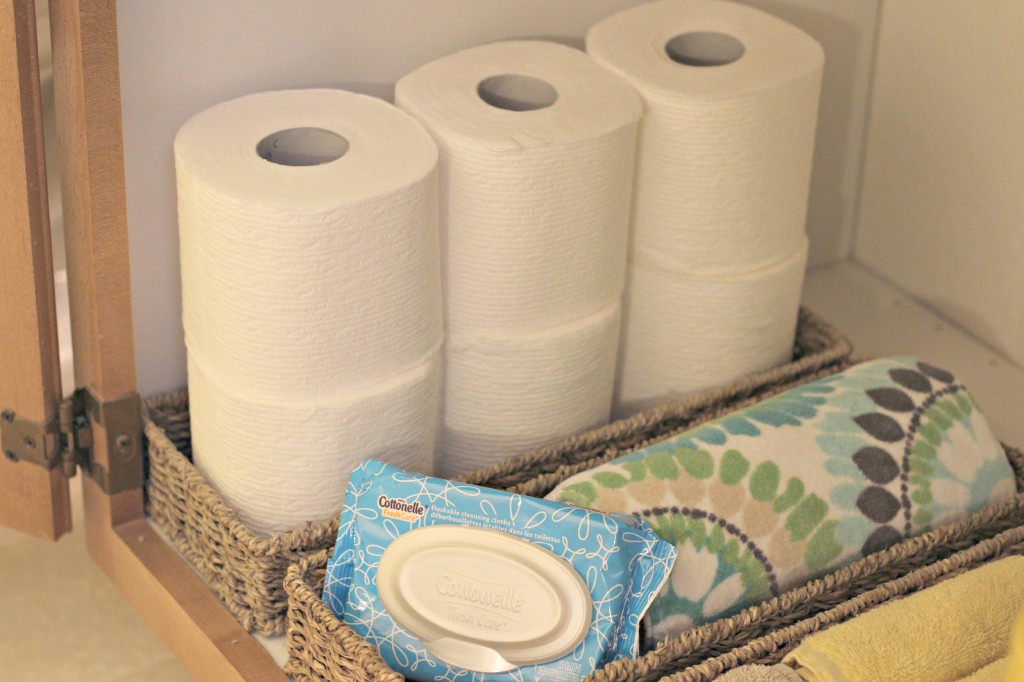 Like I said, I don't like to run out of the essentials. I stock the guest bathroom with plenty of Cottonelle toilet paper and cleansing cloths.
The kids bathroom is stocked and of course, I can't forget our bathroom.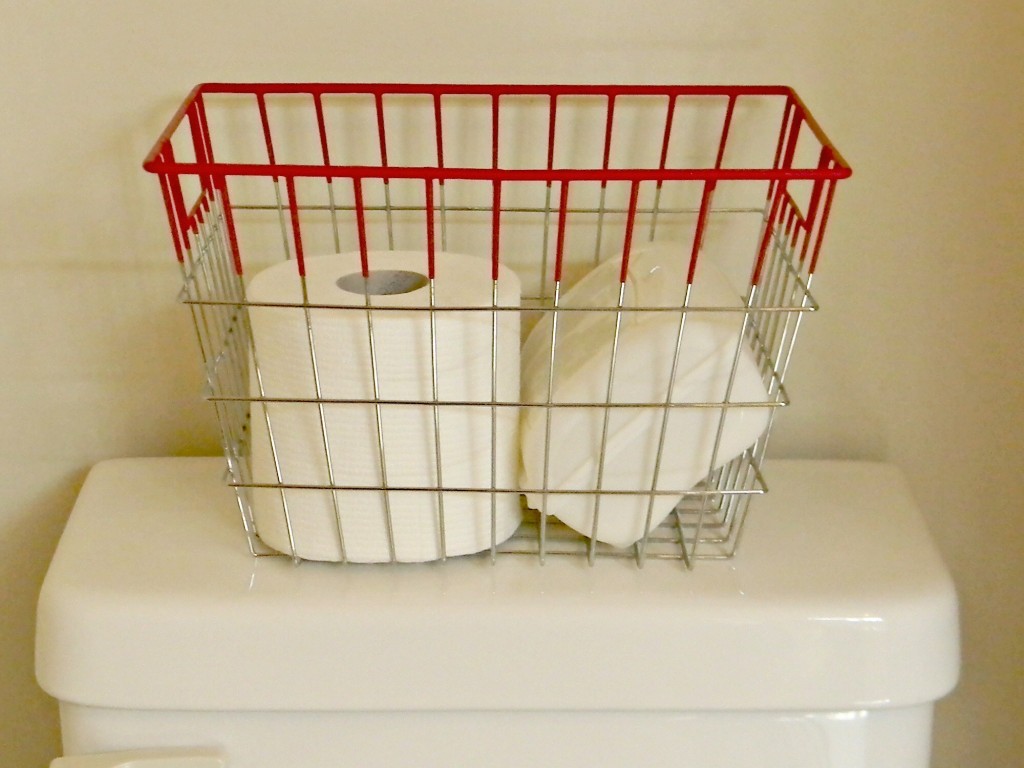 Have you tried Cottonelle Clean Care Routine yet? Now is the perfect time.
Head to Walmart purchase both the Cottonelle Clean Care toilet paper and Cleansing Cloths.
When you purchase BOTH items in store in the month of February you will receive a $5 Vudu offer. Vudu is like RedBox and offers HD movies. To receive the offer you you need to do as followed:

Take a picture of the receipt showing that you purchased both items

text or email your picture to clean@drvsusa.com

You will receive a text or email back with a code valid for a $5 movie credit

you can get more information by going to www.DRVSusa.com/cottonellemovies

Now you don't have an excuse not to try it. Or you could always come and visit me. I have a basket waiting for you!