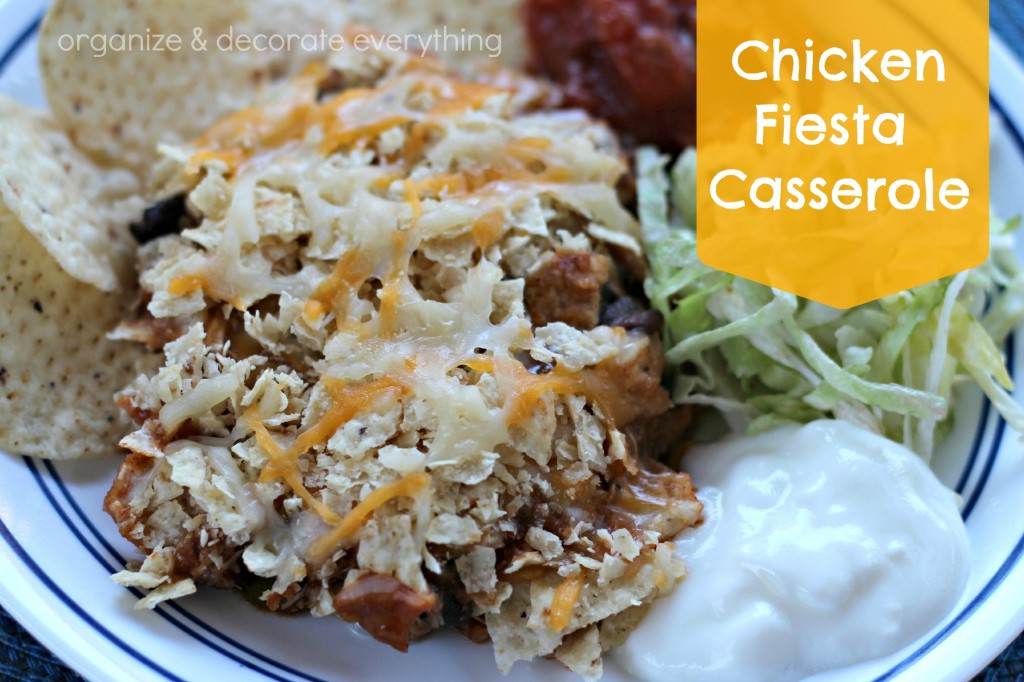 Do you need to make quick and delicious dinners now that school has started? The weeknights can get crazy busy so I like to prepare meals that my family loves but are also easy to fix. Some nights we barely have time to eat dinner together not alone prepare the meal. So I love making this Chicken Fiesta Casserole, especially since my family will eat all of it.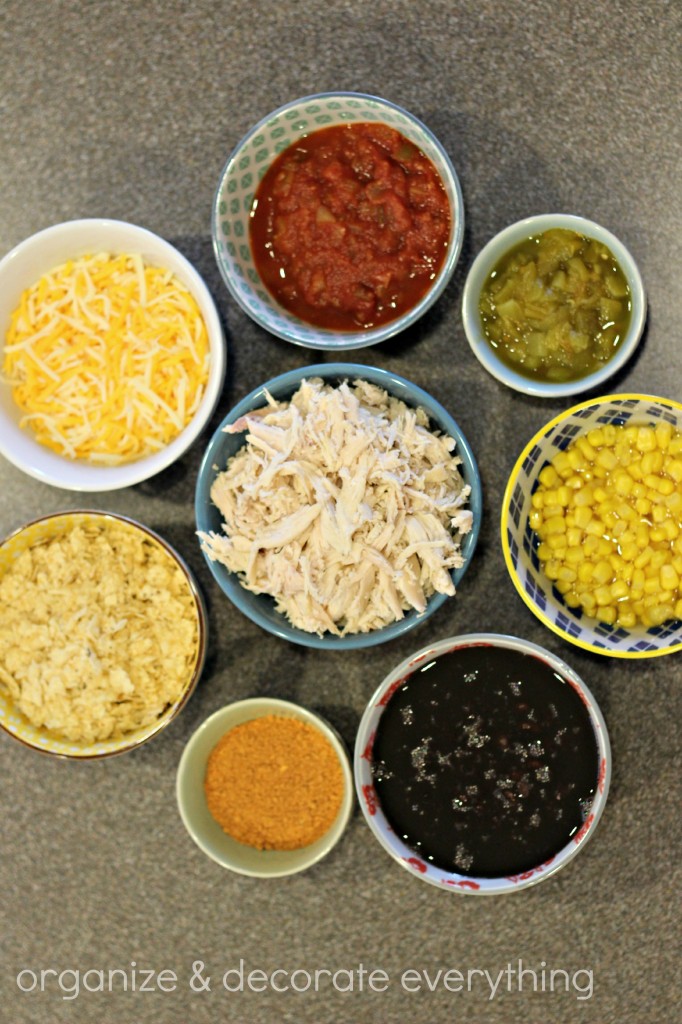 Here's what you need:
3/4 lb. shredded chicken breast
1 tbsp garlic spread
1 pkg. taco seasoning
4 oz. can green chili
15 oz. can black beans
8 oz. can sweet corn
1 cup salsa
1 cup Mexican style shredded cheese
1 cup crushed tortilla chips
Start by preparing the chicken to be shredded by covering it with water and boiling it on the stove for 15 minutes in a large pot. Let the chicken remain in the hot liquid for 1o-15 more minutes to continue cooking. Place chicken pieces on a cutting board and shred using 2 forks. In a large skillet saute shredded chicken with the garlic spread over medium heat. Add taco seasoning, beans, corn, green chili, and salsa. Cover skillet and simmer over medium for 10 minutes.
Preheat oven to 350 degrees. Transfer Chicken mixture to 9 x 13 baking dish. Top with 1/2 cup of the cheese and all the crushed tortillas chips. Bake for 15 minutes. Add remaining 1/2 cup cheese and bake until cheese is melted and bubbly. About 5 more minutes.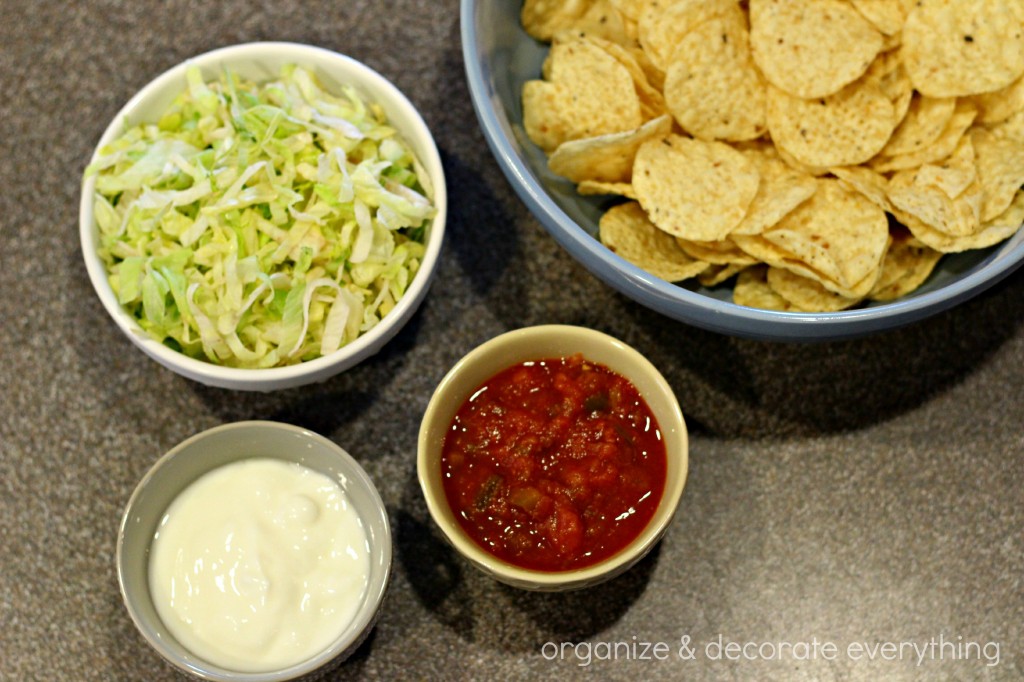 Serve with salsa, lettuce, sour cream, onions, and chips.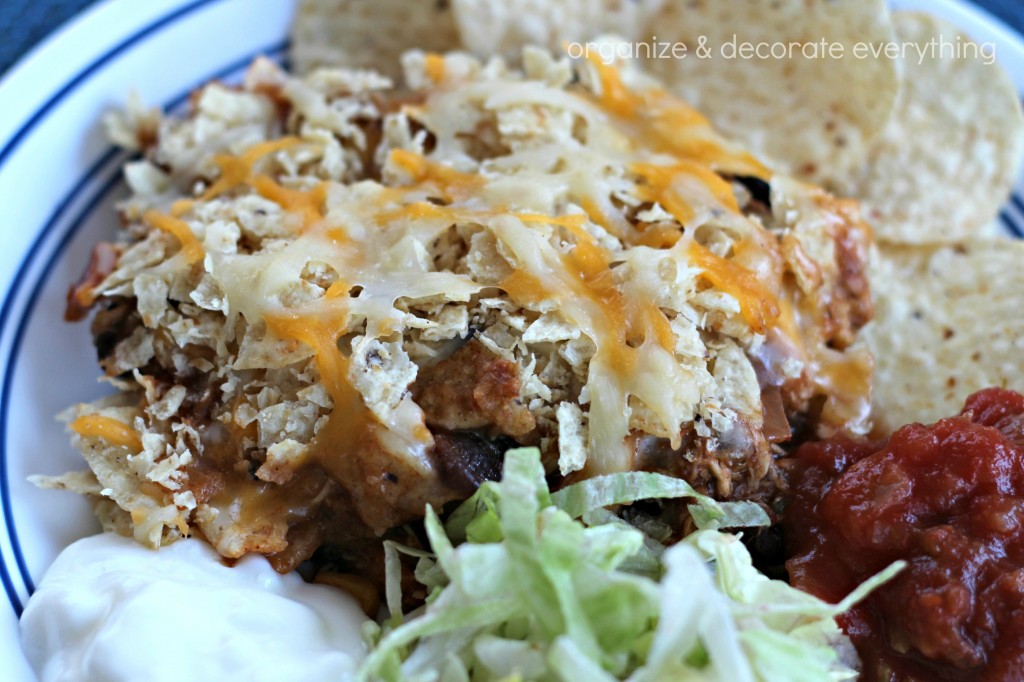 Enjoy!
You might also like: