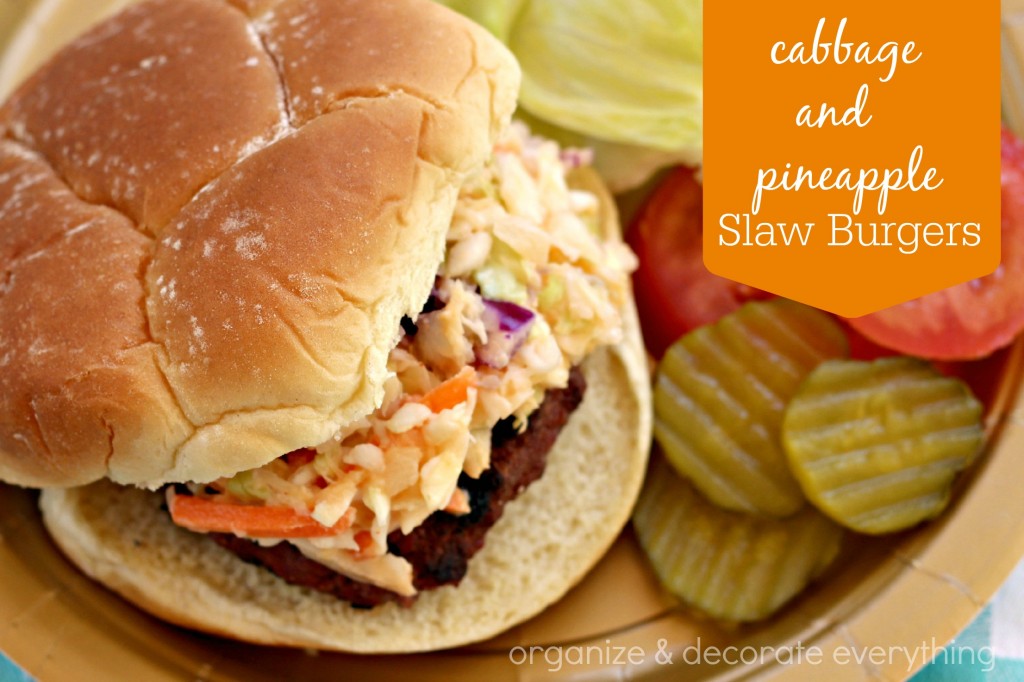 Slaw reminds me of Summer barbecues at my Mamaw and Papaw's house in Indiana. There were a few things that were always included in those Summer meals and slaw made with MIRACLE WHIP Dressing was one of them. I was raised on MIRACLE WHIP #ProudOfIt. In my eyes there was not much that could be done to improve on my Mamaw's coleslaw, but then again she never thought of putting it on top of the burgers.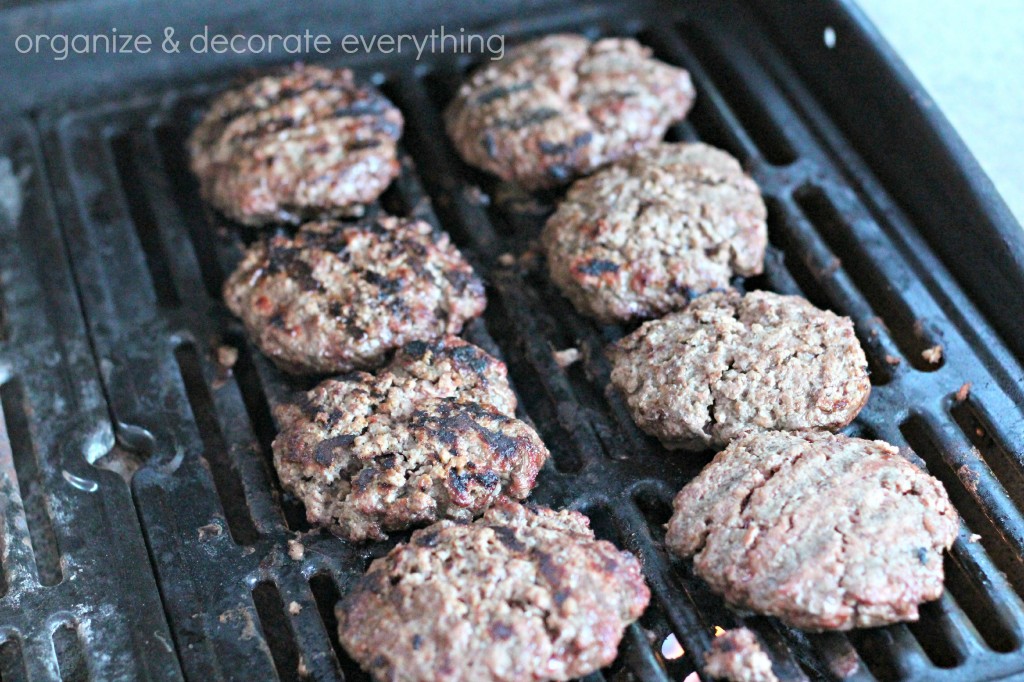 While hubby was out grilling the burgers I was preparing the slaw.
Here's what you need:
2 lb. lean ground beef
2 tsp. garlic powder
3/4 cup MIRACLE WHIP Dressing
1 pkg. (14 oz) cabbage slaw blend
1 can (8 oz) crushed pineapple, drained
1/4 cup thinly sliced red onion
2 tsp. Sriracha sauce (hot chili sauce)
8 hamburger buns
Heat grill to medium heat.
Mix meat, garlic powder, and 1/4 cup dressing until blended; shape into 8 (1/2 inch thick patties). Grill until done (160 degrees F).
Combine remaining dressing with all remaining ingredients, except buns.
Fill buns with burgers and coleslaw.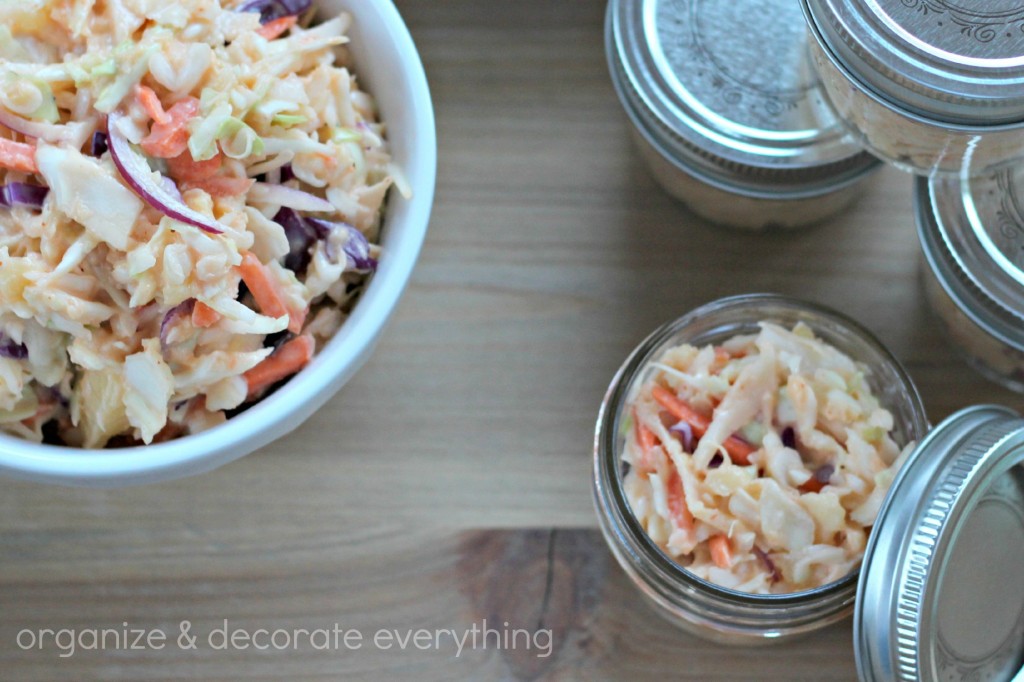 Eating outdoors also means the chances of bugs and critters getting into your food. A few years ago I started packing picnics using canning jars. There are a few things I love about using jars. One: you can see the food, two: portion control, three: convenient, four: protection, and five: it's just cute.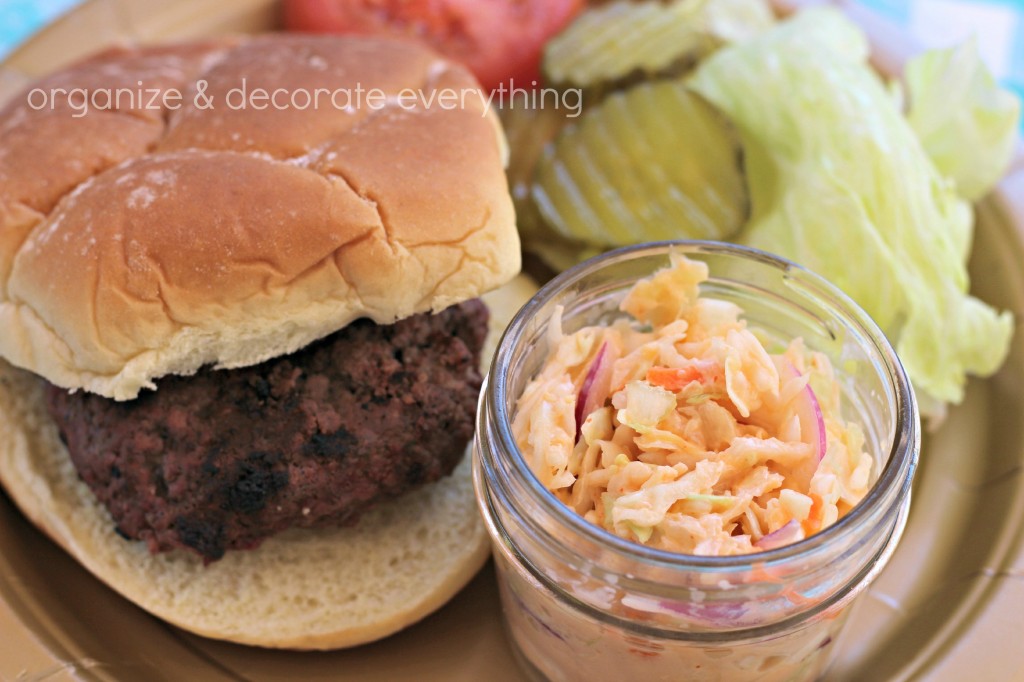 I place the coleslaw in serving size jars which makes them easy to grab and place on your plate. Canning jars are also perfect for serving fruits, veggies, salads, side dishes and even desserts at picnics and barbecues. I like not having to worry about getting leftover food home, you just tighten the jar lid and you're good to go. You never have to worry about the contents spilling out.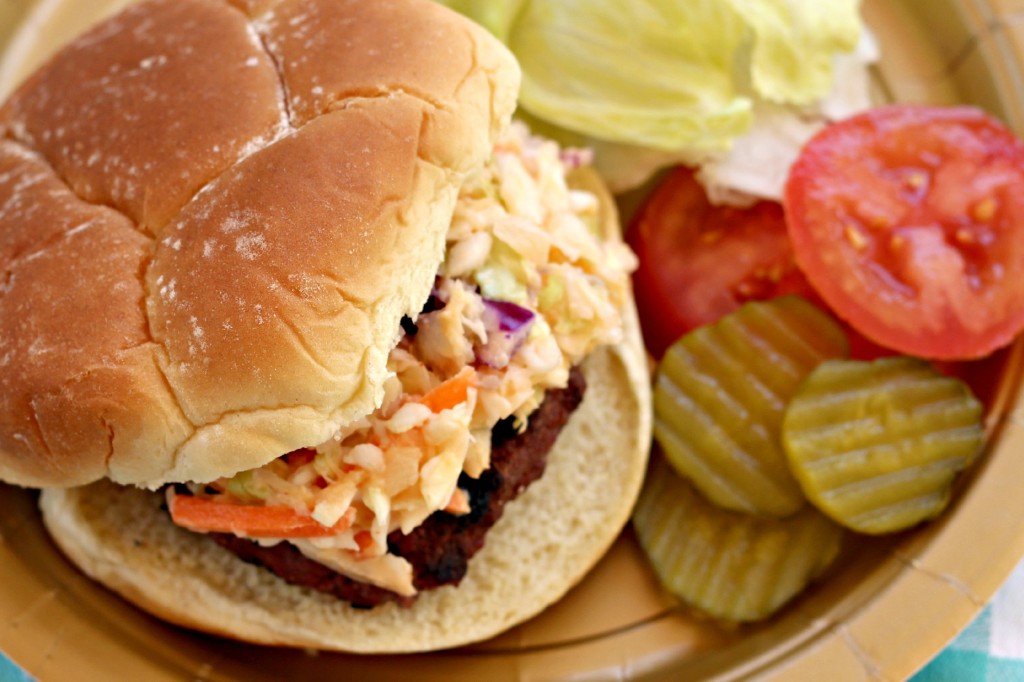 You need to try this slaw burger recipe. The patties are delicious and the slaw has the perfect amount of kick to it. Makes 8 servings!