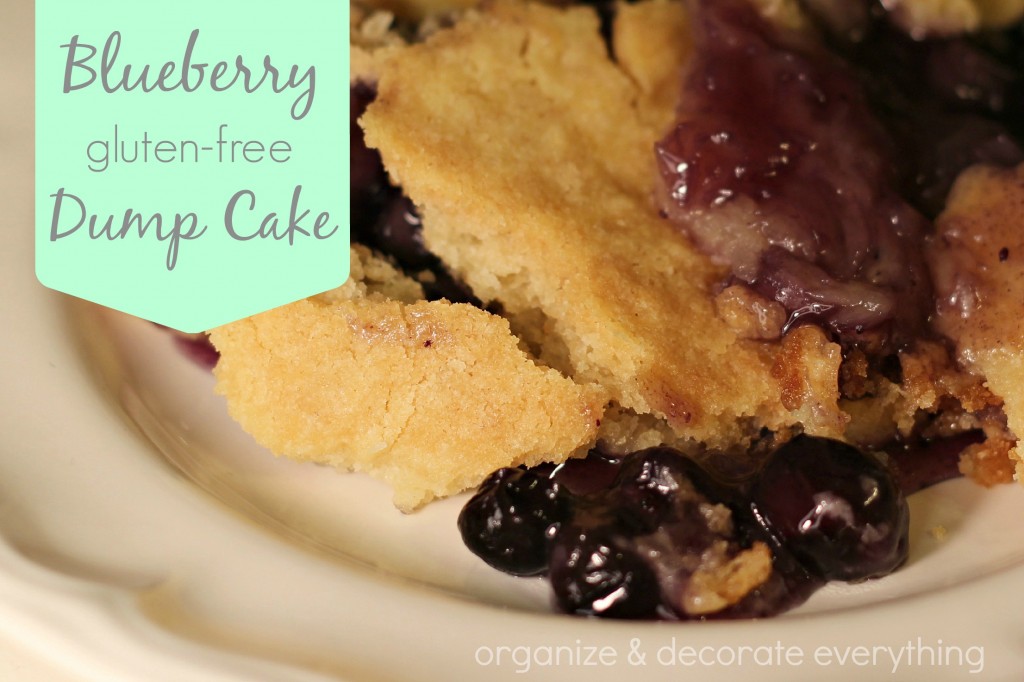 Have you tried Dump Cake? Not an appealing name, but the taste makes up for it. I love Dump Cake but haven't eaten it for a few years because of having Celiacs. I decided it was time I tried making a gluten-free version. I'm always a little hesitant adapting recipes to make them gluten-free because they don't always turn out. I'm happy to say this one did!
Ingredients:
1 large can crushed pineapple (including juice)
1 large can Wilderness Blueberry pie filling
1 box gluten-free yellow cake mix (keep dry)
1 stick of butter or margarine
Optional:
1 cup chopped nuts
1 cup coconut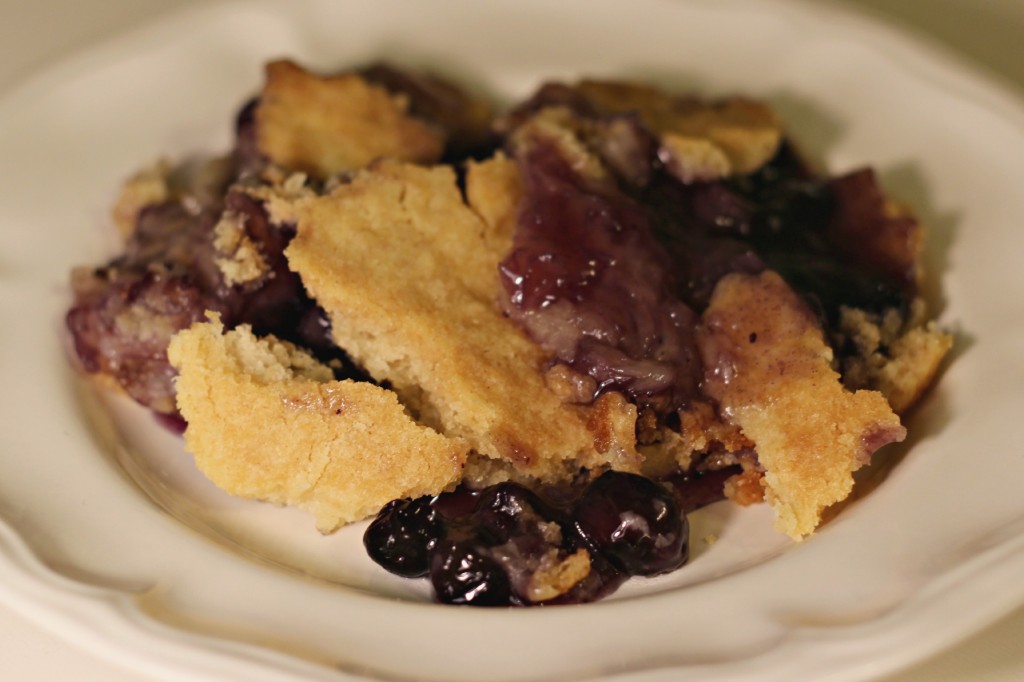 In an ungreased 9″x13″ pan, layer ingredients in order. Do not mix the ingredients together, just dump them on top of each other (hence the name). Instead of placing pats of butter on top, I melt mine so I can pour it on and cover the whole top of the dry cake mix. If you'd like, add optional ingredients at this time.
Bake at 350 degrees for 1 hour. Let cool for 10 minutes then serve. It's delicious with ice cream or whipped topping.
You can substitute blueberry for your favorite pie filling flavor.