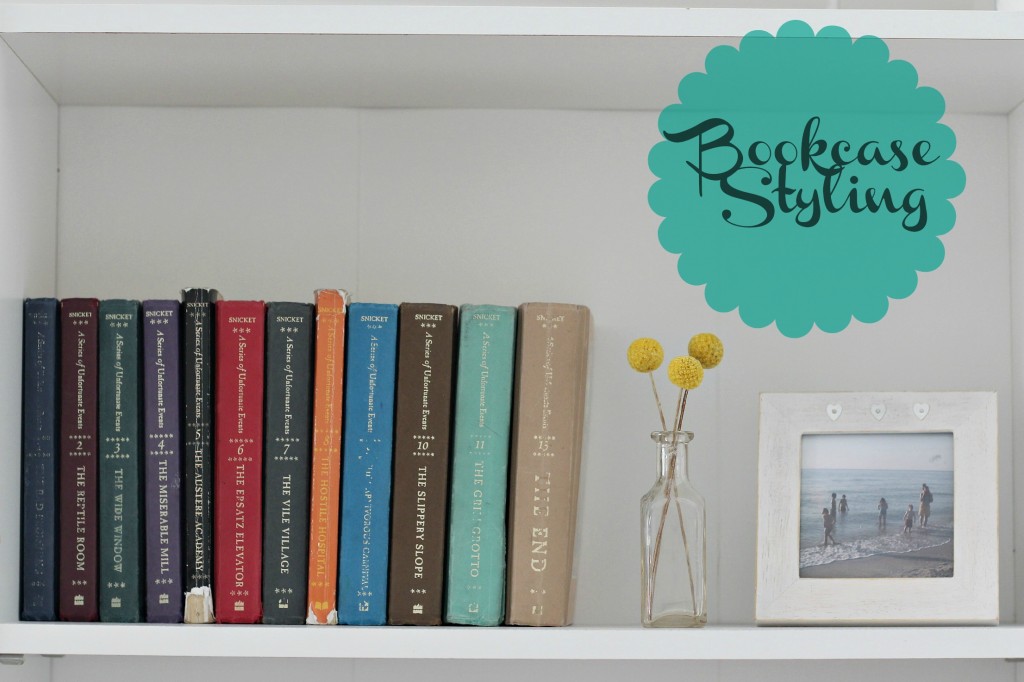 Do you know what I find difficult about moving? Wanting to have everything done as soon as I move in. I'm not even close to having the house in order but if you come to my door right now you would never know it. After getting the kitchen organized and the beds put together I got started on the living room. I mostly started with the bookcase so I could have the boxes of books off the living room floor.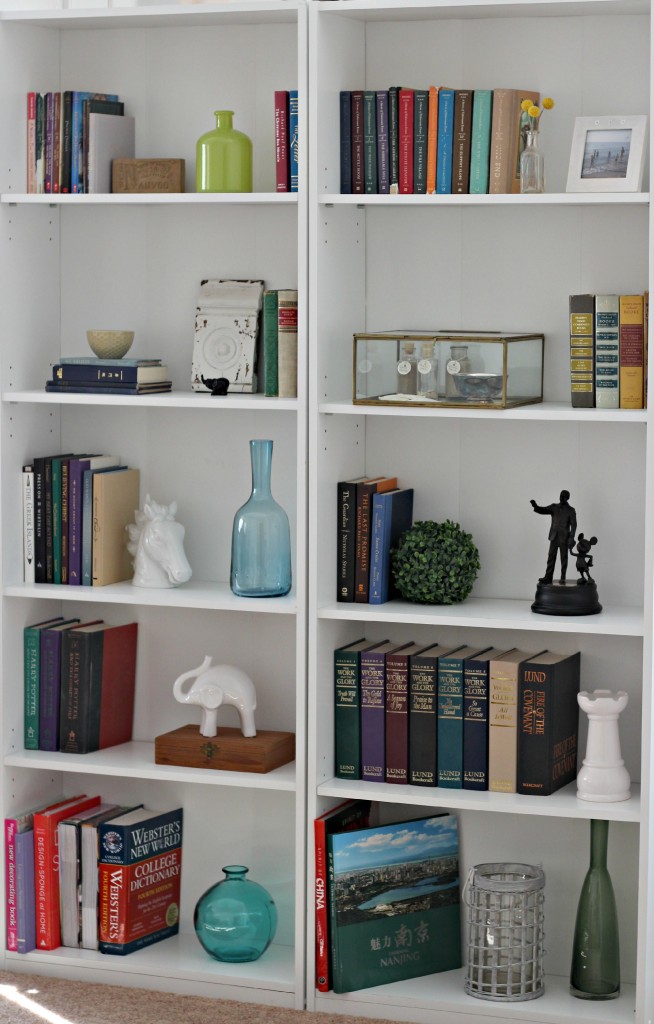 The best part of styling a bookcase is that you don't have to spend any money. You have the books, little knick-knacks, and items that are special to you so all you have to do is put them all together and make it look pleasing to the eye.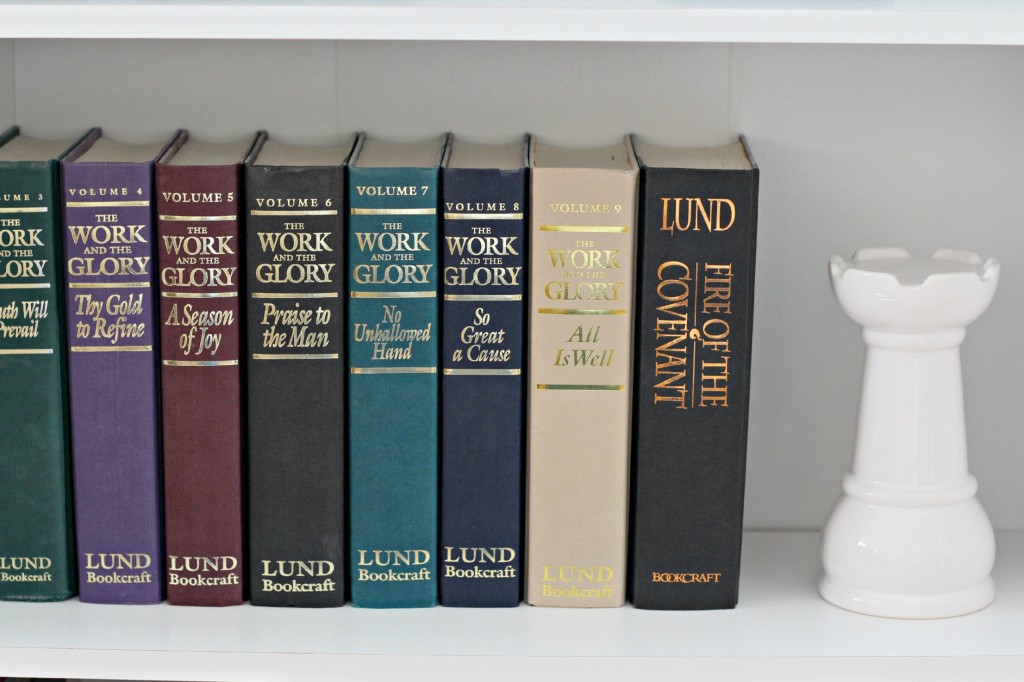 Start with the books. I take the dust covers off because I think it looks better and they get ripped up anyway. Place books vertical, horizontal, stacked, by size, or color. Place some on the left side, some on the right side. Just play around with them until you like the look.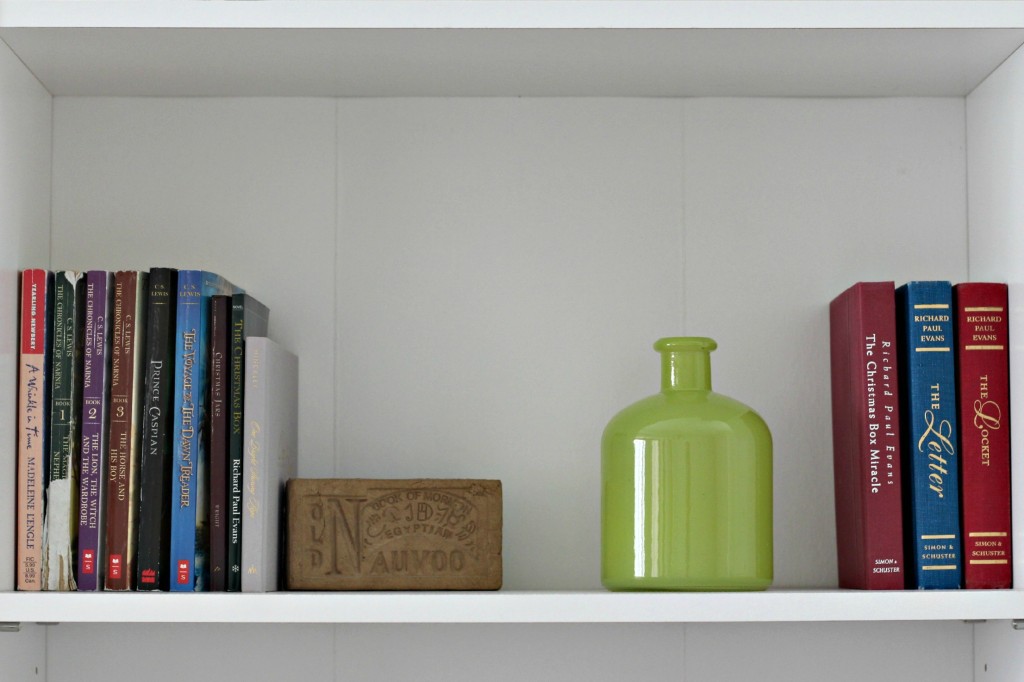 The organizer in me says to keep similar books together. It makes it easier to find what you want. Also try to avoid overcrowding the shelves.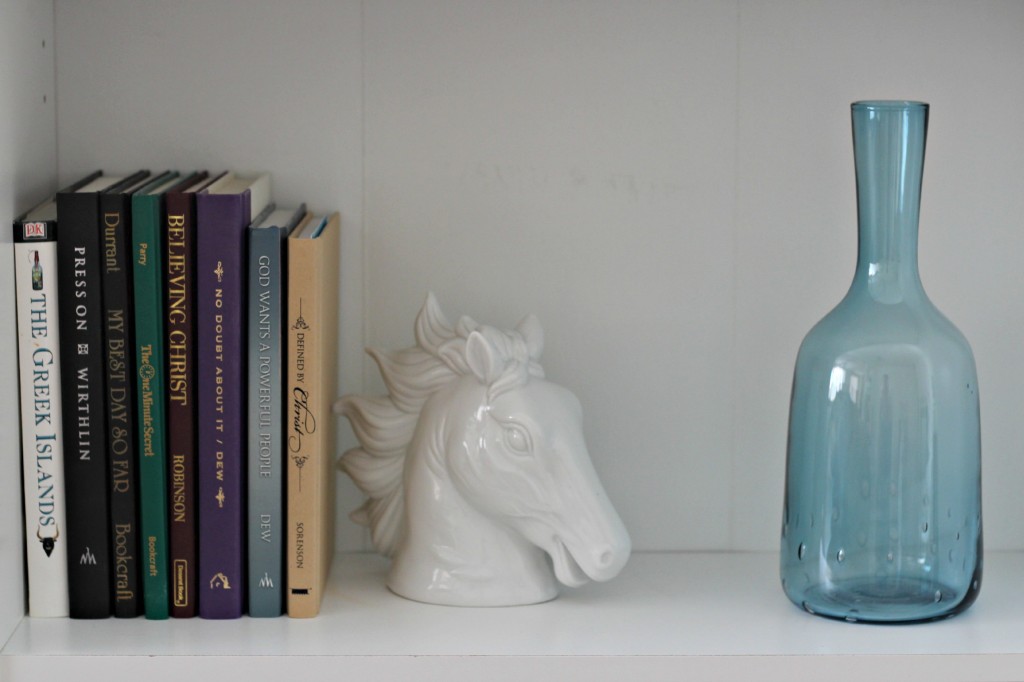 Add things that interest you. Who doesn't love a horse head? Obviously I do! Use some of your fun knick-knacks to hold the books up and add interest.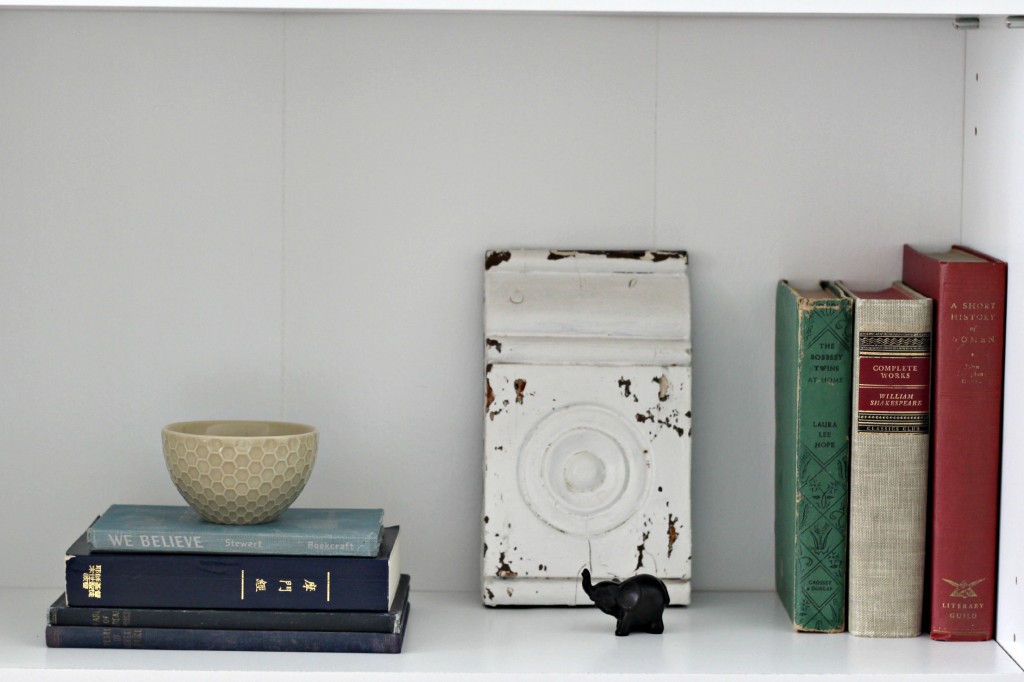 It's a great way to add color and texture to the shelves too. The architectural piece and the small honeycomb bowl add the texture I want. The books and little elephant add the color. I also love the texture of old books.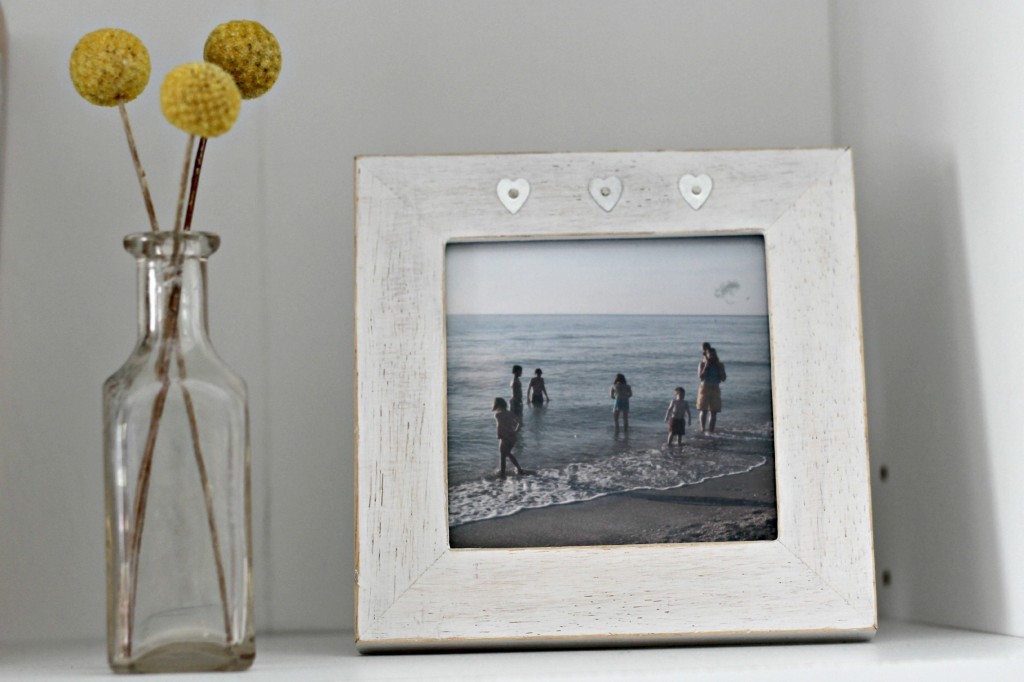 Add things that are special to you. This picture is of one of my favorite memories of our trip to Florida one Christmas. We spent a whole week with extended family. It was magical! I love that my kids and the cousins got in the water and had a ball even though it was pretty cold.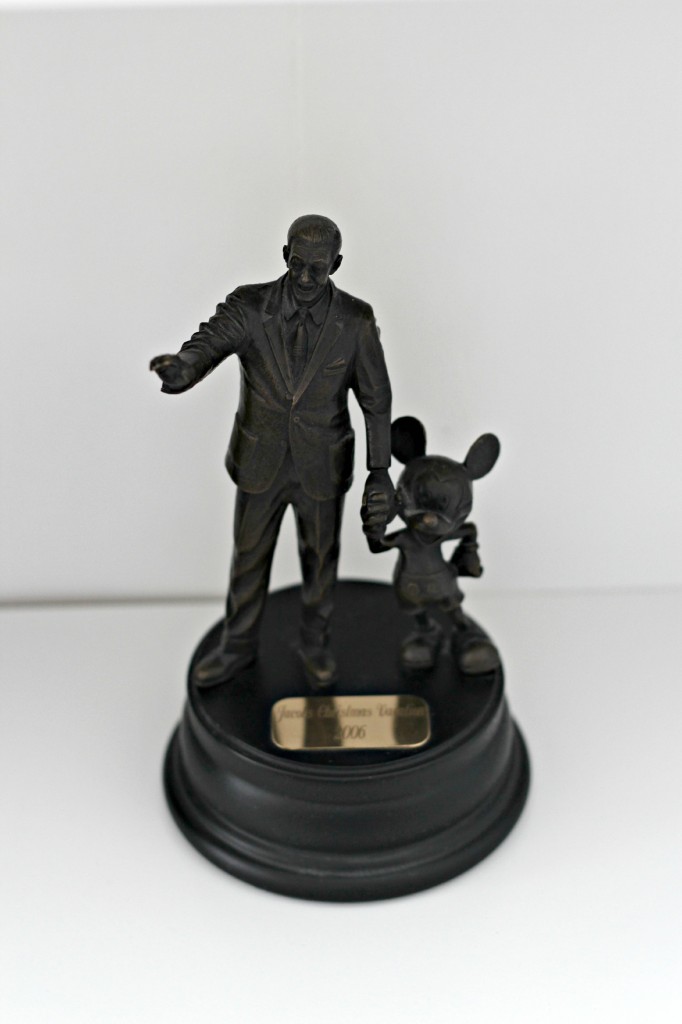 We took all the kids, spouses, and grandkids to Disneyland one Christmas. I love that the kids surprised us with this statue as a Christmas present that year. I like having these pieces out to evoke favorite memories.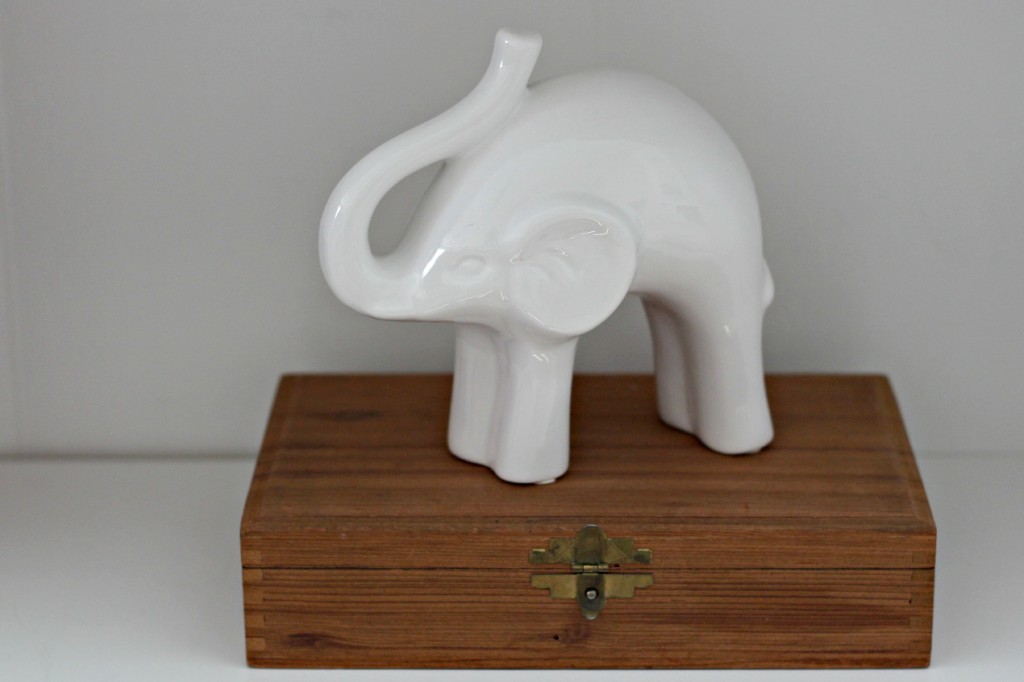 Hide what you don't want seen. Do you need things close by but don't want them out in the open? Hide them in boxes, baskets, bins, bowl, etc. Use pretty objects to hide ugly objects. I added the white elephant to the top of the cigar box. I love the contrast of the rough wood and smooth ceramic piece.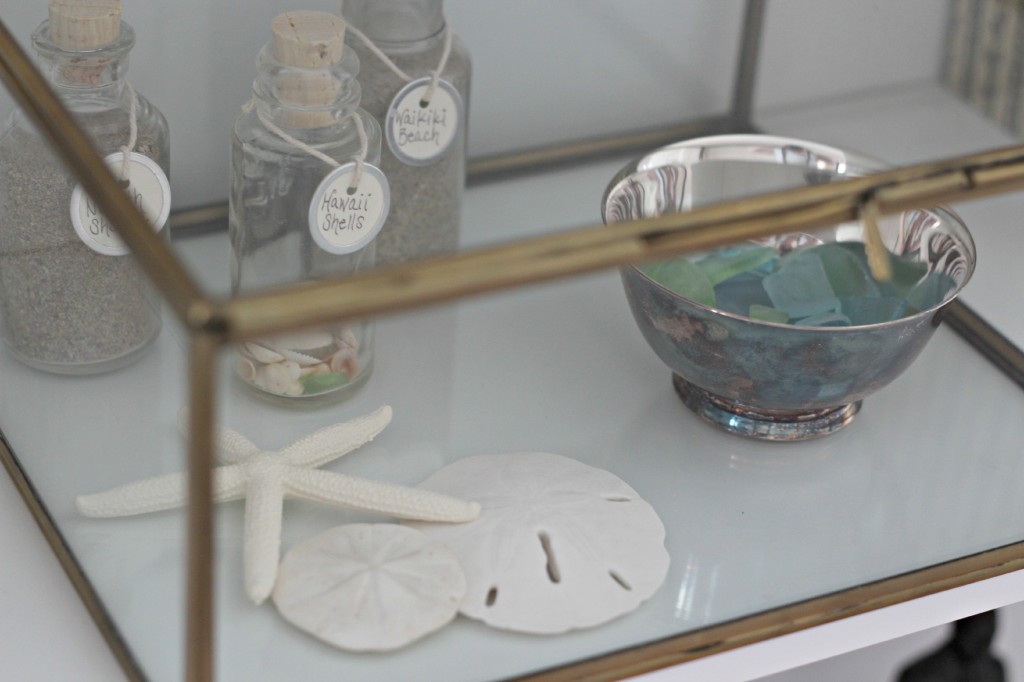 Add things that evoke conversation. Whether it's conversation within your own family or friends, I like adding things that can start a conversation. Mementos from trips, interesting books, plaques, photos, painting are all good conversation starters.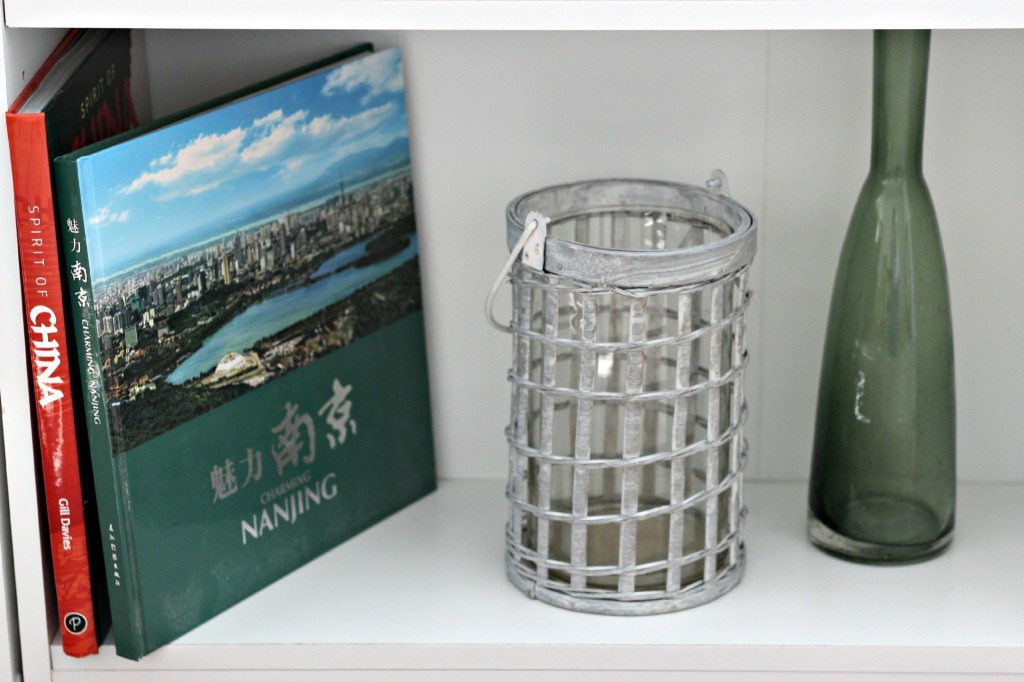 My kids love looking at the books from China. It reminds us of Lan Tu and the few weeks he stayed with us. We like talking about visiting there one day and hopefully seeing Lan Tu again.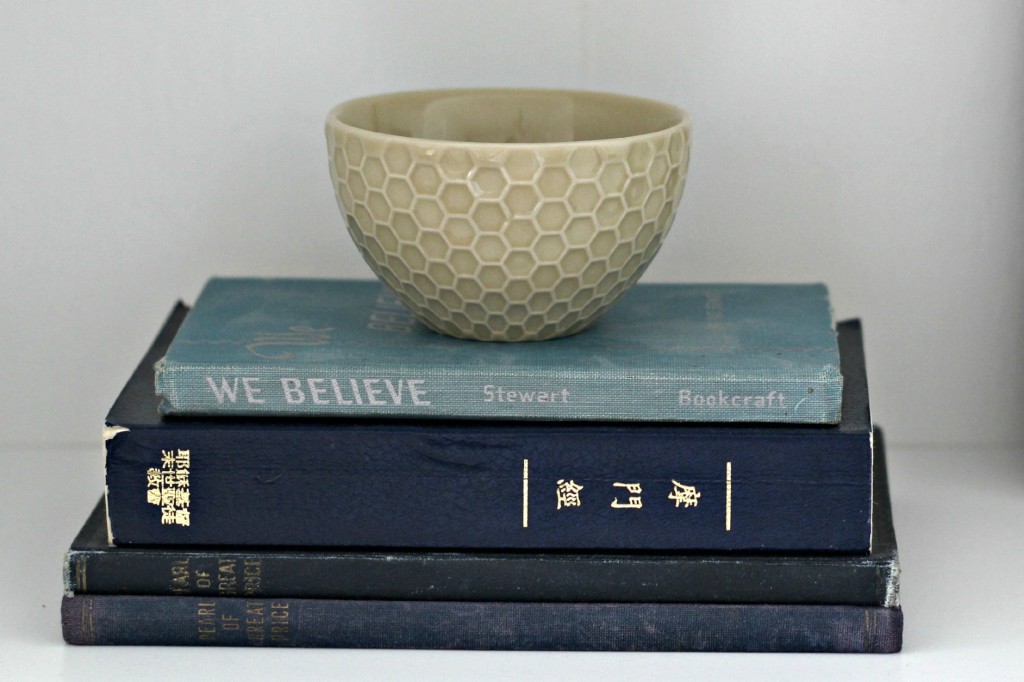 Easy, right? Are you ready to start bookcase styling?