I love decorating for Halloween, maybe it's because I love black and white so much. Those are my go-to colors for Halloween. Check out the Spooky Photos here.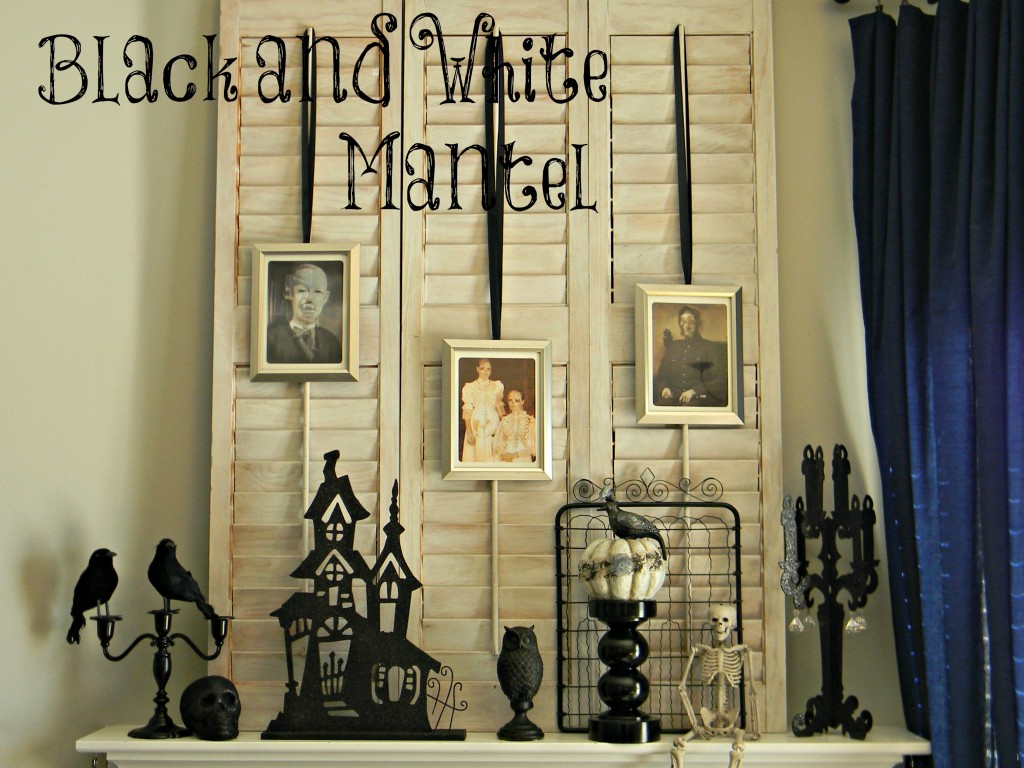 The candle holder was thrifted and painted black with spray paint. The crows are from Dollar Tree. I don't remember where the skull is from but I glittered the heck out of it.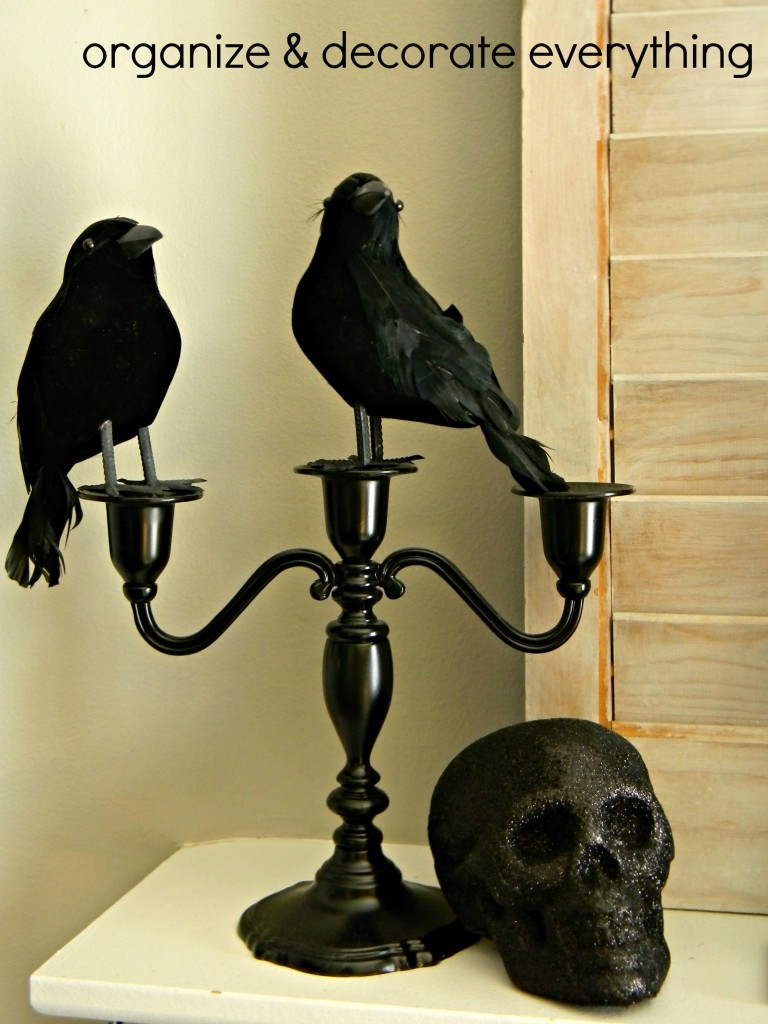 The glittery Halloween house is from Home Goods.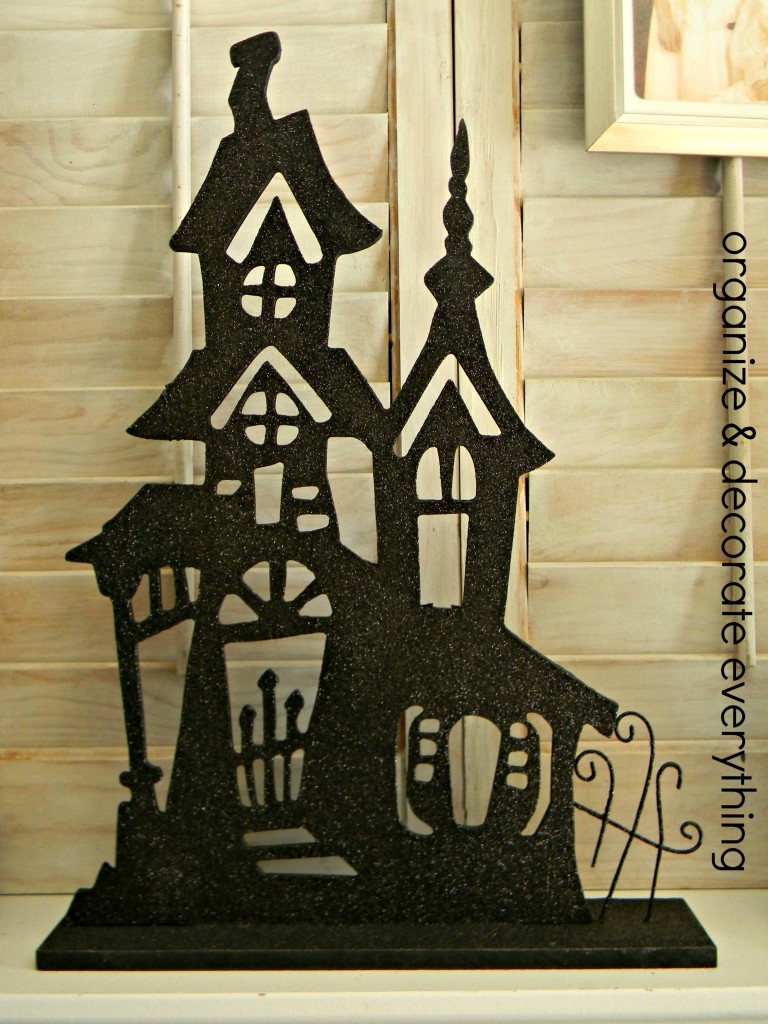 All of these items are from previous years. The gate, owl and candle holder are staples I keep in my stash because they can be used all throughout the year. The pumpkin with the crow on top and skeleton are from Ross.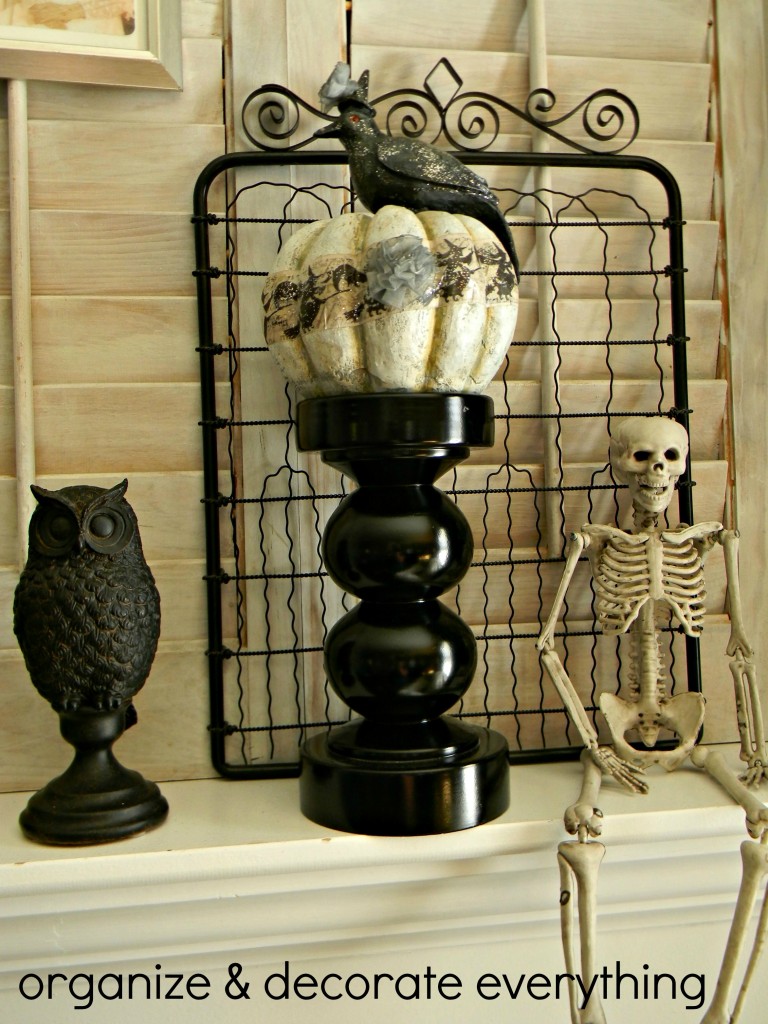 The glittery candelabra was purchased from Michaels a few years ago.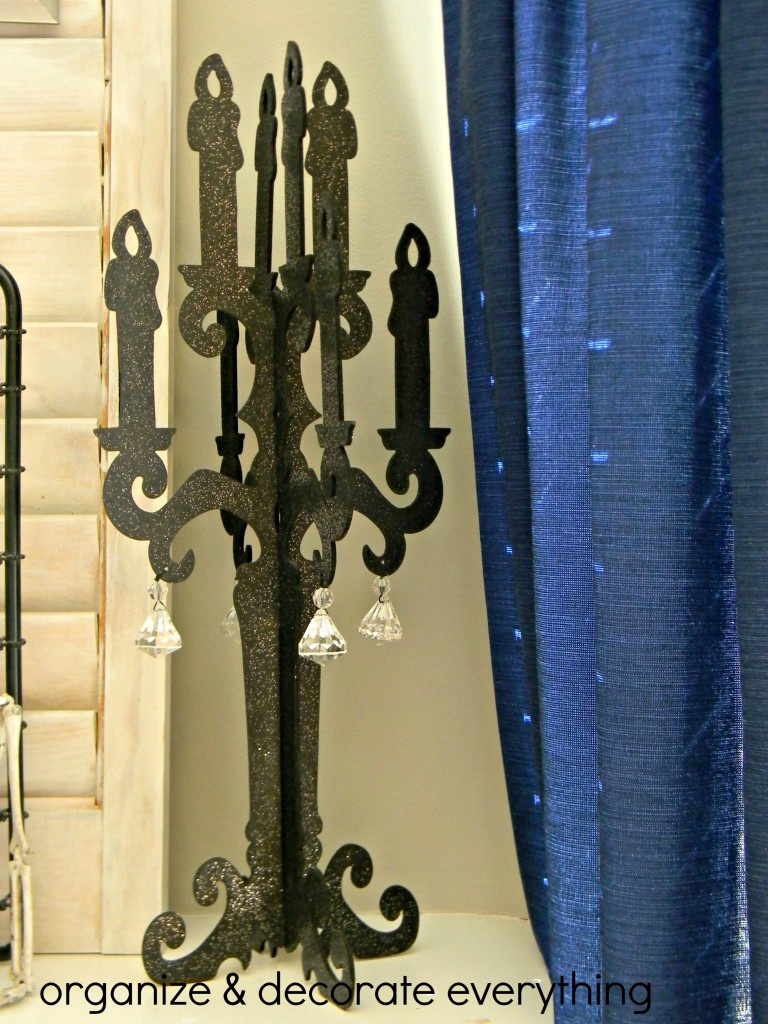 I don't remember where I bought the skeleton heads but they are from a few years ago also.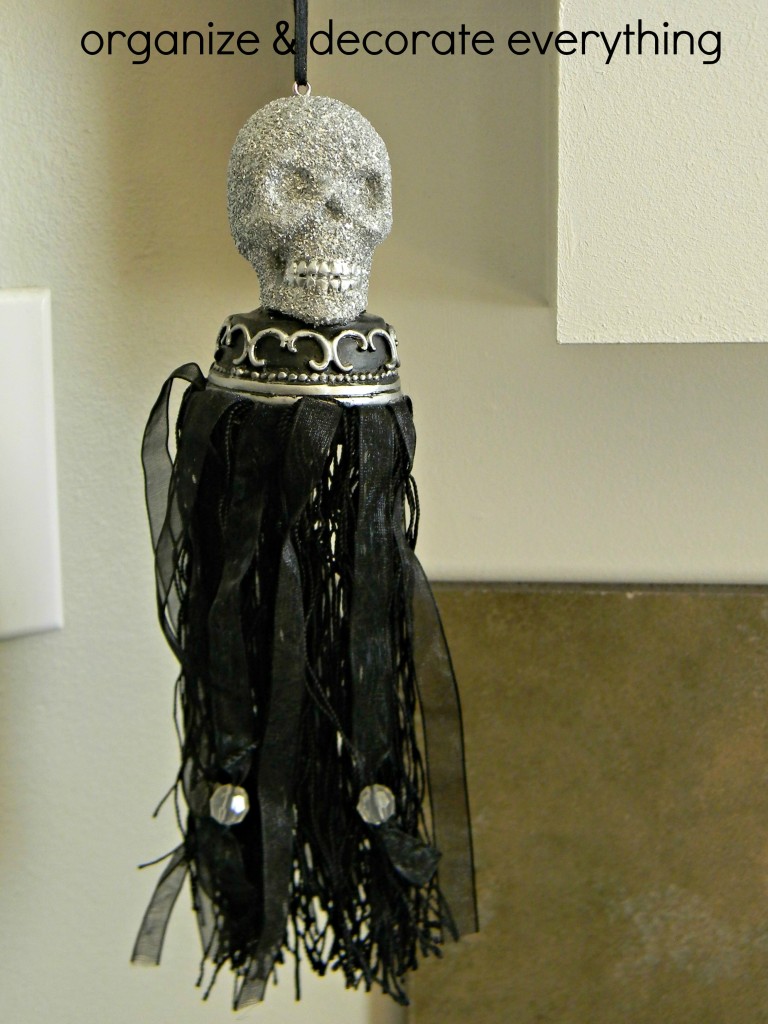 Pumpkins are from a local grocery store. These color of pumpkins are hard to find around here. The Trick or Treat sign was bought from Tai Pan Trading last year.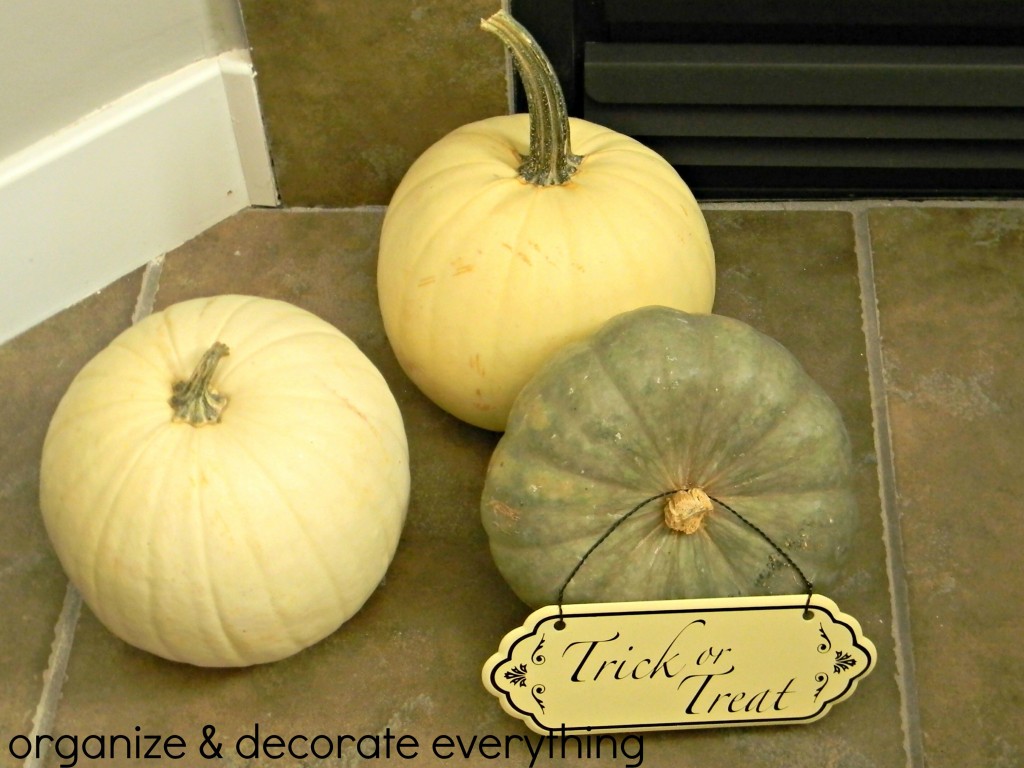 I have one more thing I still want to add to the mantel. I will show that later this week. I have to say I was hesitant to show my Halloween mantel and decorations because of the reaction I have had in previous years. I like skeletons, skulls, crows, etc. but it is all in fun. I like a little spooky this time of year. Please be kind in the comments.