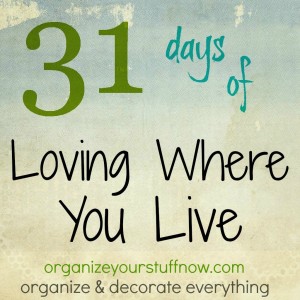 How do you add color to your home? It's really rather simple. But you first have to decide if you're daring or more conservative when it comes to adding color.
If you're conservative when it comes to color add it in through things that can be changed quickly and easily. By using color in things that can be changed easily it also gives you freedom to be able to experiment a little.
Pillows are a great way to add some bold color. Try something like these pillows in Pantone's 2012 color of the year, Tangerine Tango. I'm always excited to find out Pantone's color of the year. It gives me an excuse to experiment and try bringing something new into my home decor.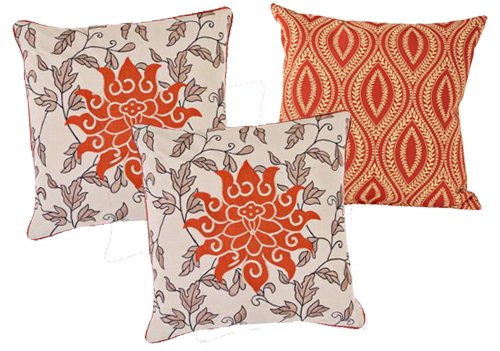 So what is the prediction for Pantone's 2013 color of the year? Blue (and green). I love these colors and I think they might be easier for the conservative decorator to add to their homes. You can still think conservatively by using the color in lamps, vases, candlesticks, pillows, throws and small pieces of art.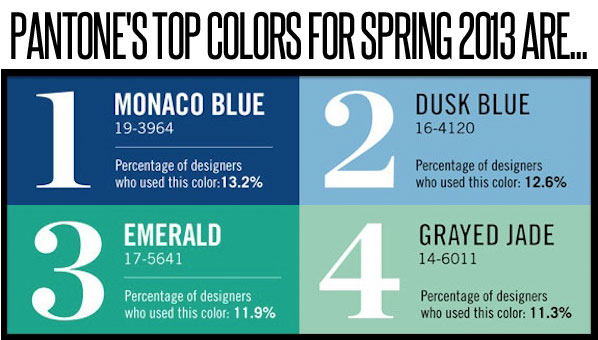 If you're feeling daring you can add color to large pieces and even your walls. Can I just brag a bit and say I was pretty certain on these colors for next year a few months ago. That's why I painted a little table in my living room in this blue.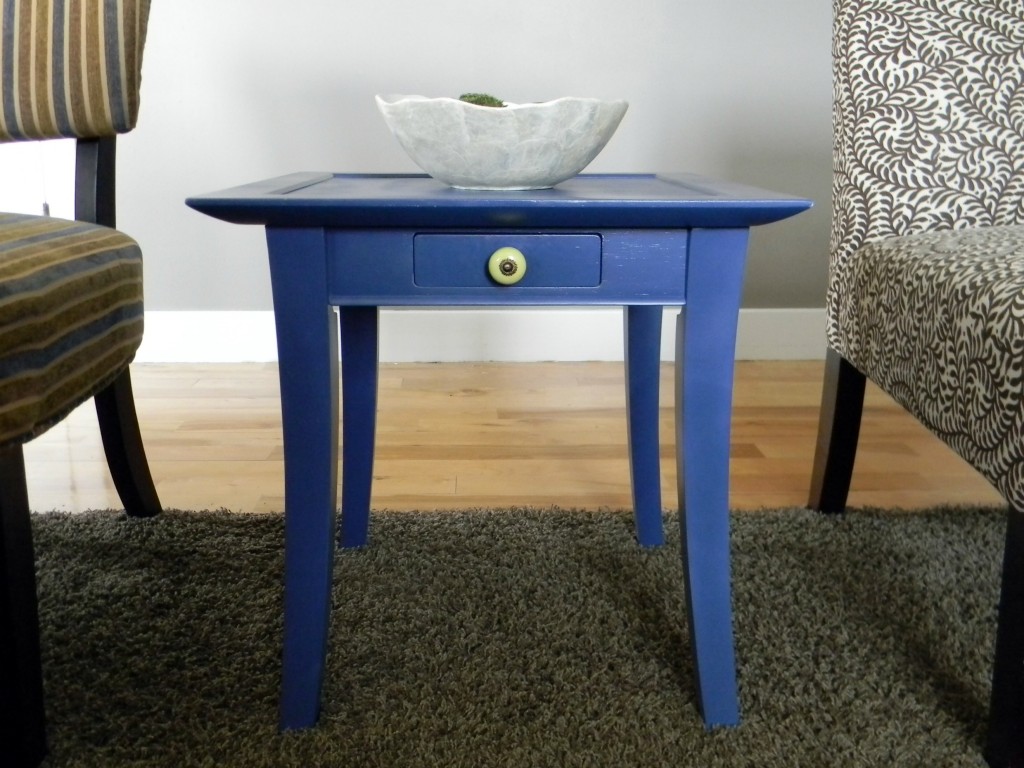 And decided on these table cloth curtains in this lovely blue.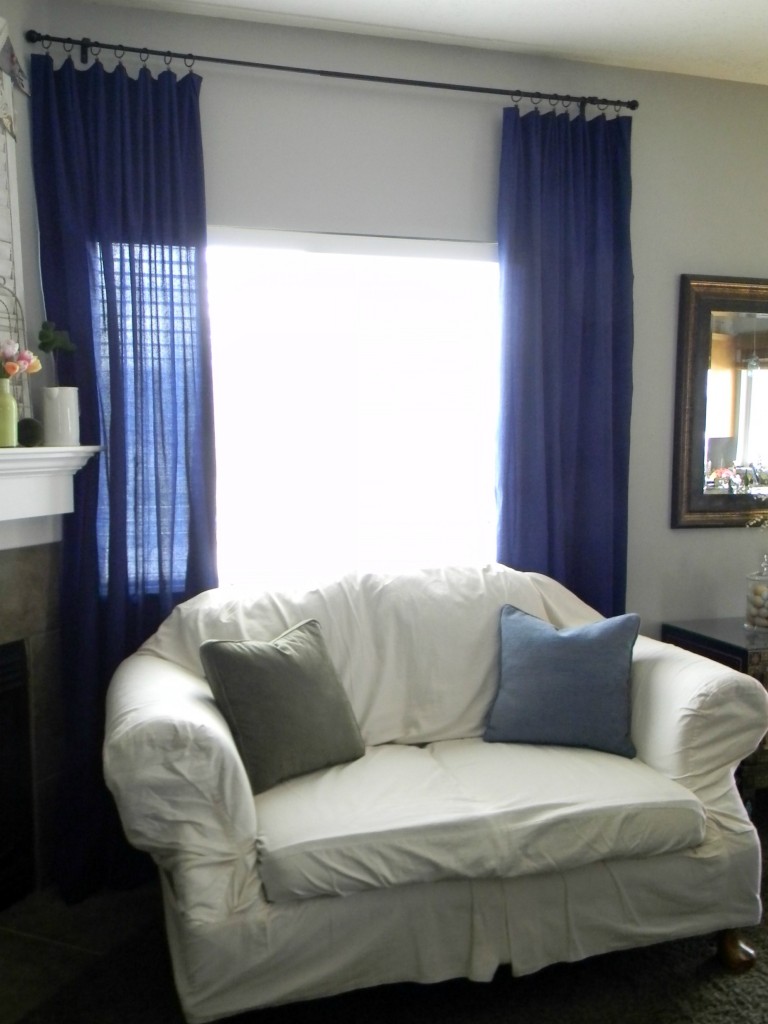 Color can spice up any space. Whether you use a little or a lot, it's going to be noticed. Color can also evoke a feeling.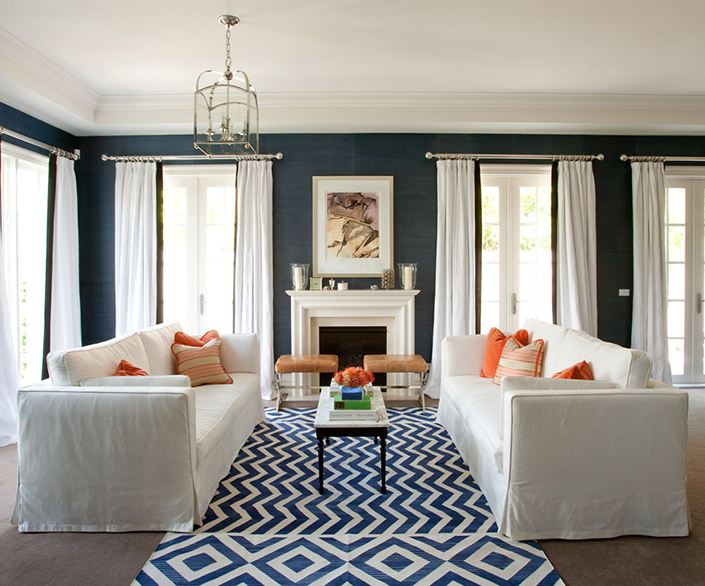 But don't think you have to use the colors everyone else is using, use colors that show your personality. It is your home after all and you want it to reflect you and those that live there with you.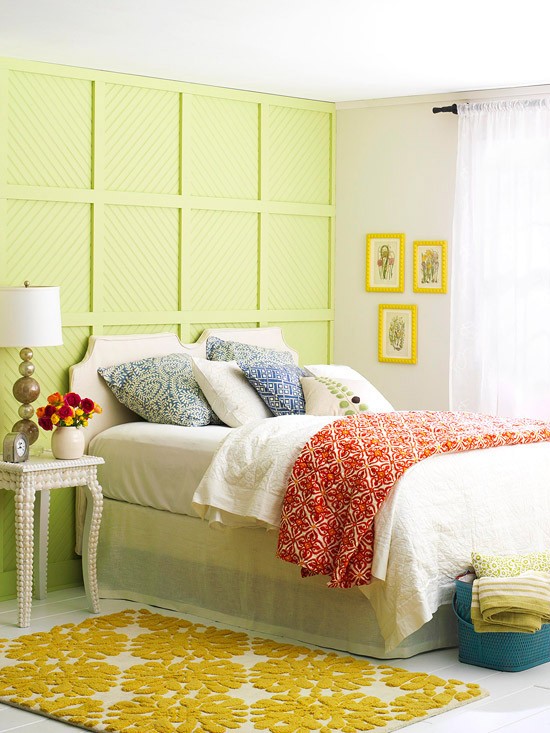 So what color are you thinking of bringing into your home? I'm thinking my next color will be a deep teal.
See you tomorrow for the next post in the series 31 days of Loving Where You Live: Say It With Words